Letters from Lodi
An insightful and objective look at viticulture and winemaking from the Lodi
Appellation and the growers and vintners behind these crafts. Told from the
perspective of multi-award winning wine journalist, Randy Caparoso.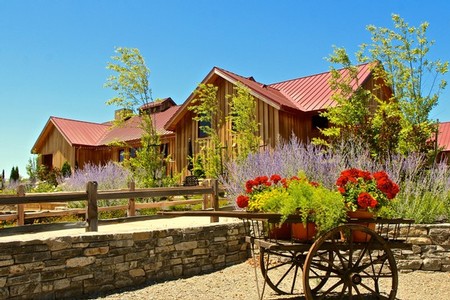 At first sniff and sip, the 2015 Oak Farm Vineyards Lodi Chardonnay ($25) tastes like many other well made Chardonnays with its airy sense of freshness and the creamy smoothness of its modestly full, seamless, silken textured body.
Continue »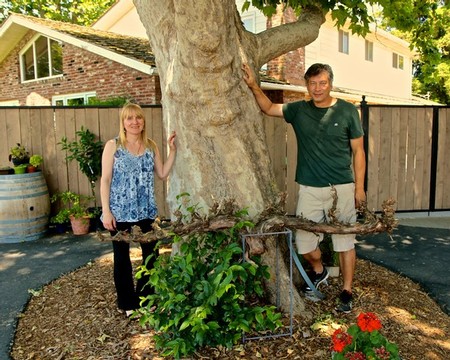 The advantages of a micro-sized – that is, an artisanal or "boutique" – winery can also be disadvantages. It's good to be small because you can lavish far more attention on 2 to 6 barrels of a wine than you can on 2000 to 6000 barrels; which is the difference between a winery like PRIE Vineyards in Lodi and, for example, an E. & J. Gallo in Modesto or Chateau Ste. Michelle in Woodinville.
Continue »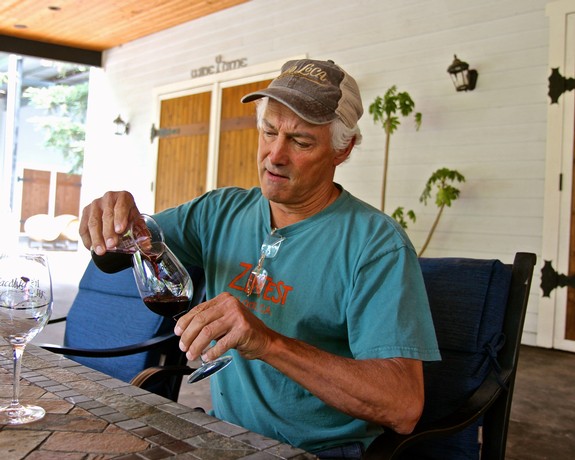 Graciano is a black skinned grape from Spain, prized for centuries for the deep pigmentation, rich aroma and dense quality it gives to red wines, especially when blended with grapes like Tempranillo.
Continue »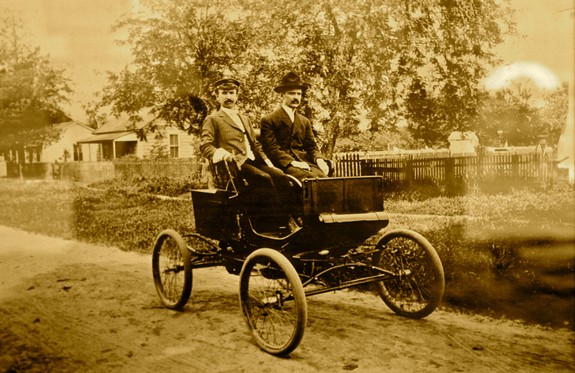 110 years ago – on November 27, 1906, to be precise – an election was held in Lodi (population 2,000 at that time) to incorporate as a City. Finally, as local historian Toni Christman puts it in Our Time to Shine (2012), "citizens were well on their way to respectability."
Continue »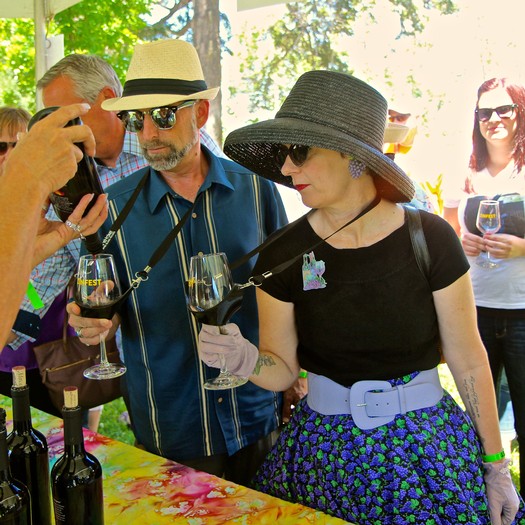 Are Lodi wine lovers different? We think so. At least judging from over 4,000 of them who entered through the gates to Lodi Lake Park to enjoy the 2016 Lodi ZinFest Wine Festival this past Saturday, May 14.
What we saw were peeps looking to enjoy wine without a speck of attitude, pretension or self-consciousness, among those of like mind. Sure, many were there to learn; or more like, to enhance their experience by discovering new and delicious things. Some came dressed in crafty style, and everyone came just to have fun, an d enjoy the perfect, breezy, sun splashed 72°-average-temperature Lodi spring day. That's what makes Lodi and its wines Lodi... 
Continue »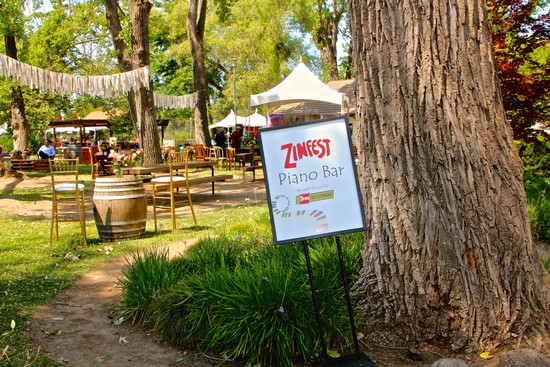 Don't blame it on the sunshine
Don't blame it on the moonlight
Don't blame it on good times
Blame it on the boogie
- The Jacksons
It may be all about the luscious, juicy Zinfandel, crisply balanced Albariño, powerful Petite Sirah, suave and earthy Tempranillo, and dozens of other styles of wine among the 200-plus bottlings that will be poured for your sampling pleasure at this Saturday's Lodi ZinFest Wine Festival (May 14, 2016, 12 to 5 PM), taking place on the pristinely lush peninsula of Lodi Lake Park (or ticket information and online purchase, go directly to zinfest.com). 
But as longtime ZinFesters well know, it's also about friends, family, good times and the great life engendered in a classic, all-American, proudly agricultural town like Lodi. And what's the great life in a beautiful park and town without great music? At 2016's ZinFest there will be lots of everything, setting the mood and sprucing up the palate:
Continue »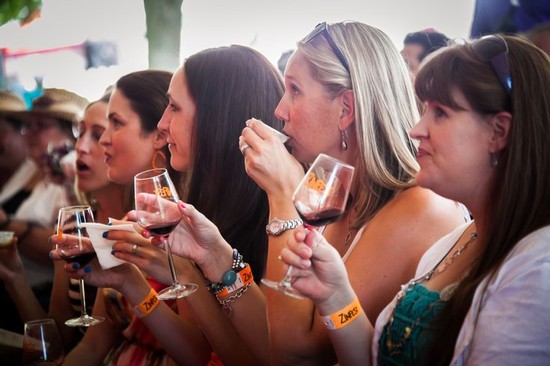 OMG, the 2016 Lodi ZinFest Wine Festival is already here, this Saturday, May 14!
What is good wine without food? As the late, great wine sage Andre Simon put it, "Food without wine is a corpse; wine without food is a ghost; united and well matched they are as body and soul, living partners." Amen, bro'!
There is a reason why our yearly Lodi ZinFest Cooking School is one of our most popular events: It is the naturally lush yet balanced, fruit forward qualities of Lodi grown wines that make them such an easy match for an endless variety of dishes.
Continue »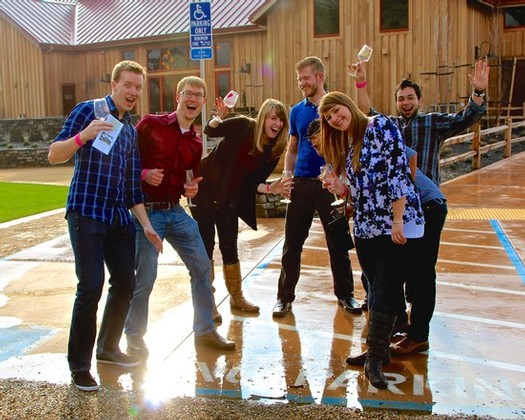 If you are a wine lover between 30 and 38, there is now a target on your back.
But congratulations, because you are now officially the largest and most important age group to wine producers, who are scrambling to adjust their marketing as well as products to suit your preferences as we speak.
Continue »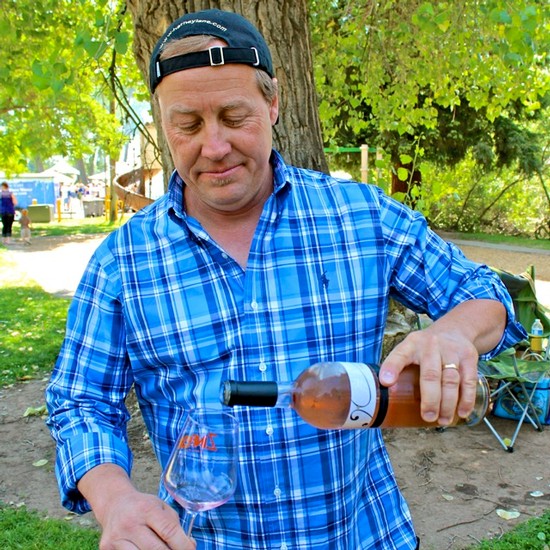 When recently tasting through the latest bottlings of dry style rosés grown in Lodi, we could not help but notice a few common threads, despite the variety of grapes from which the better ones are crafted...
Continue »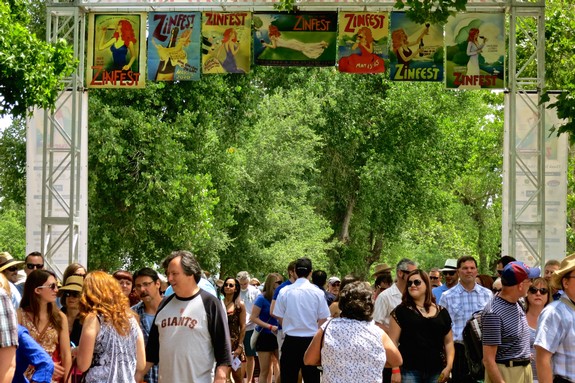 Next month's Lodi ZinFest Wine Festival (Saturday, May 14, 12-5 PM) will be chock-full of opportunities for Lodi wine lovers experience things they love most (like barbecued foods and wines) or to expand their wine knowledge with the guideance of two of the state's most respected sommelier/educators, under the cozy tent of our ZinFest Wine School.
Continue »