Letters from Lodi
An insightful and objective look at viticulture and winemaking from the Lodi
Appellation and the growers and vintners behind these crafts. Told from the
perspective of multi-award winning wine journalist, Randy Caparoso.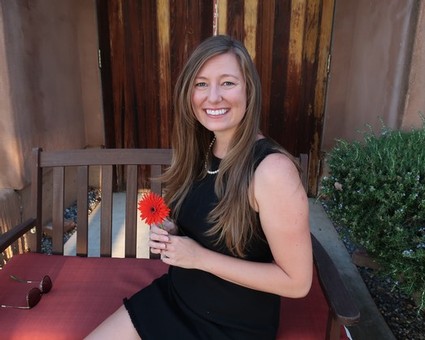 This past August 15, 2017 marked Dr. Stephanie Bolton's first full year as Lodi Winegrape Commission's Grower Communications & Sustainable Winegrowing Director.
Yes, that job description is a mouthful; and in fact, Dr. Bolton has already achieved boatloads of accomplishments to match during her first year. This, perhaps, comes as no surprise, as Dr. Bolton came to the Lodi Viticultural Area with impeccable credentials; including a Ph.D. in Plant Pathology from the University of Georgia (focused primarily on studies of Vitis vinifera vineyards), a Master's in Food Science from the University of Georgia, and a Bachelor's in Chemistry from Wake Forest University...
Continue »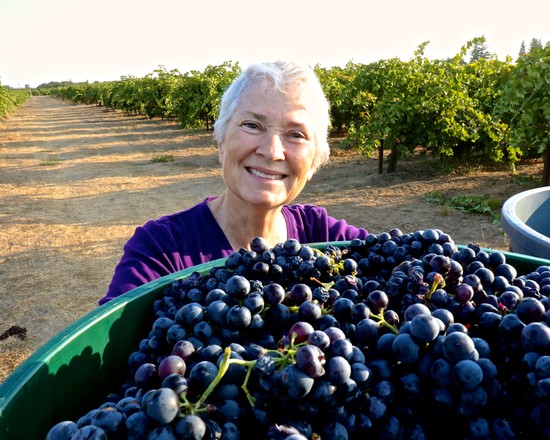 In a little 8.5-acre vineyard home tucked into the west side of the Mokelumne River AVA, Lodi's Tamara Maren is running a slightly different type of grape growing business.
It's something more along the lines of the ecotourism concept, where visitors get to chance to enjoy an alternative experience of "Lodi." In this case, the chance to pick grapes in Maren's vineyard; make wine, break bread and raise a glass (or many) in amongst the vines and trees on her property...
Continue »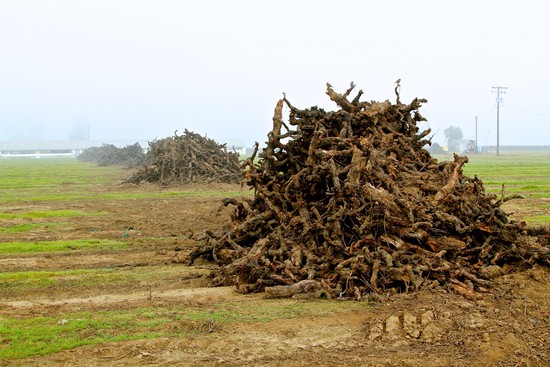 The Phillips Family Issues Dire Warnings
Imagine a Lodi without old vine Zinfandel. It's not an impossibility.
This issue always comes up in years when yields are down, as they were in 2017, 15%, 25%, or even more than 50%. This time around it comes in the middle of an economic clusterfudge: Sales of $10-and-under varietal Zinfandel continue to drop, winery supplies of fermented juice are backed up to the hilt, and White Zinfandel is no longer setting the wine world on fire (hasn't for a while)...
Continue »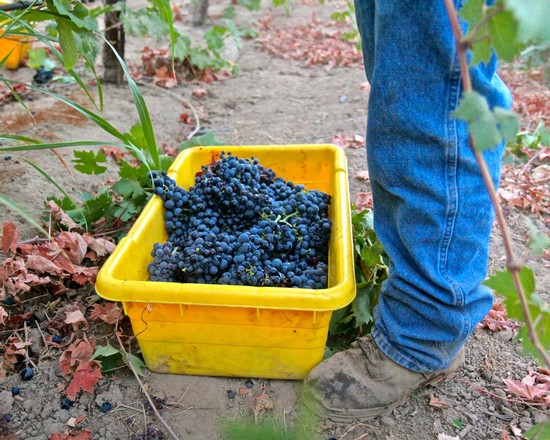 "Biblical" can be great, or not so great, and 2017 has been that kind of vintage.
But as of this writing – the week of September 11-15 – Lodi Viticultural Area growers and winemakers have been looking at the 2017 crop through their usual rose-colored shades, or glass-half-full mentality; even in a challenging (to put it mildly) season, which started off with winter deluges and has since been topped off by a record-breaking succession of late August/early September 100-degree days.
While issues like rot or raisining can be sorted out in the wineries, these problems factor into yields; with most growers and wineries reporting varying percentages of lower than normal crops, depending upon the variety. But as usual, the best winemakers and vineyards will still produce the best wines; maybe even "better" than normal (then again, what is "normal" these days?)...
Continue »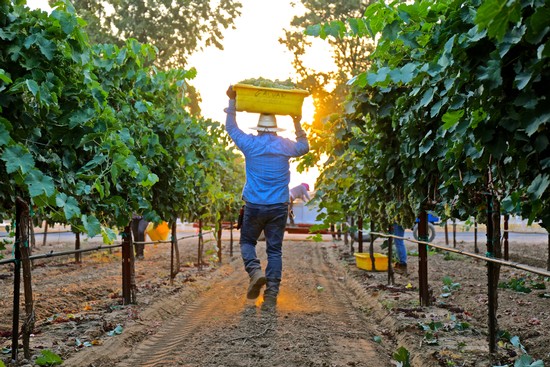 Hate to say it, but Acquiesce Winery has had big problems since the day they first opened their doors in 2011: They sell out of every one of their bottlings within months, if not weeks – such is the overwhelming response to their pure, airy, 100% unoaked style of white wines (plus one rosé). This, of course, has been forcing them to close their doors for a few months each year.
The only solution? Make more wine. But for Acquiesce's Sue Tipton – who will only produce wines grown 100% on her own property, located at the northern edge of Lodi's Mokelumne River appellation, at E. Peltier and Tretheway Roads – this means planting more grapes...
Continue »