Letters from Lodi
An insightful and objective look at viticulture and winemaking from the Lodi
Appellation and the growers and vintners behind these crafts. Told from the
perspective of multi-award winning wine journalist, Randy Caparoso.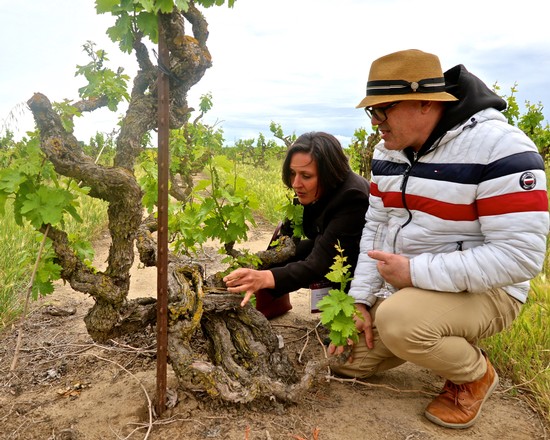 What do seasoned restaurant wine professonals think about Lodi?
This past April 18-21, 2022, the Lodi Winegrape Commission hosted 10 sommeliers from across the country on a "Lodi Appellation Immersion" visit. The sommeliers were selected from among applications submitted to SommFoundation, a nonprofit organization committed to enrich the education of wine professionals (particularly in the restaurant and hotel industries) through scholarships and educational trips... 
Continue »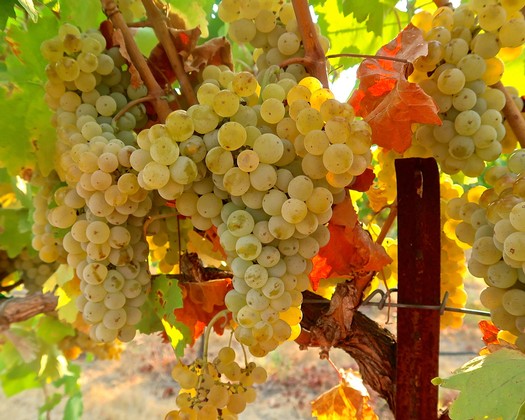 Christopher Miller, a Master Sommelier and owner/winemaker of the Monterey and Petaluma-based Bold Wine Company, has produced a wine made from a rare white wine grape called Ribolla Gialla, bottled under his Adroît brand.
This Ribolla Gialla is sourced from a vineyard called Mio Vigneto, located in Lodi's Clements Hills AVA, and owned and farmed by Dwight Busalacchi. Mr. Busalacchi planted the 2 acres of his Ribolla Gialla in 2015. Since then, the grapes have gone only to small specialty vintners outside the Lodi region...
Continue »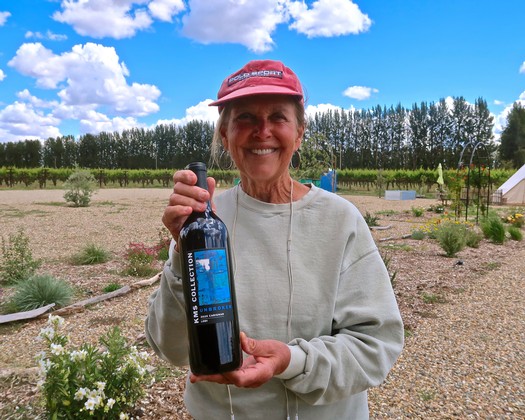 Stonum Vineyards' newly released 2020 KMS Collection "Unbroken" Lodi Carignan ($35 ) is meaningful for several reasons:
1. It is a purest possible expression of Carignan, one of the Lodi appellation's original heritage grapes, cultivated in the region since the 1800s because, quite simply, the grape variety's Mediterranean origin is perfect for Lodi's Mediterranean climate...  
Continue »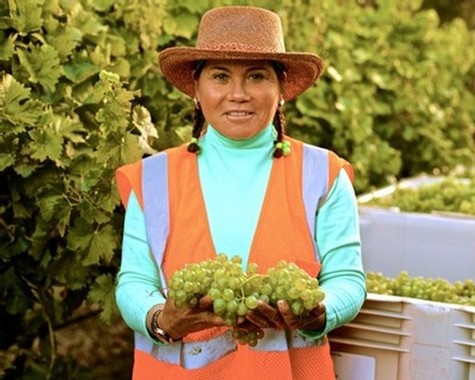 For the longest time, a certified USDA organic seal on a food product has been the signpost sought by consumers who prioritize the health of the environment and themselves. In the market for domestic wines, however, various certified sustainable seals have become the predominant markers for conscientious shoppers to follow. This, evidently, is not sitting well with some industry observers...
Continue »


One of Lodi's most unique heritage grapes is the black skinned Alicante Bouschet.
There is nothing really cool or hip about Alicante Bouschet. There is nothing fashionable about any grape that was considered risqué more than 100 years ago, in the 1800s.
In fact, Alicante Bouschet is something of a curiosity, or grape of interest, precisely because it is more closely associated with Lodi's past rather than present. The height of the cultivar's popularity in the state of California was during the 1920s. It was in greatest demand during Prohibition, a many-storied 14-year period when consumers were not allowed to purchase wine (at least not legally) but were allowed to produce up to 200 gallons per year as home winemakers...
Continue »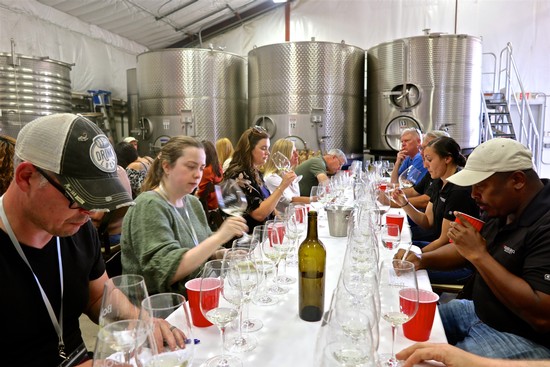 We often point out that, among Lodi's local wineries, there are now more producers of Albariño and Tempranillo than Chardonnay and Cabernet Sauvignon.
Why? Because these grapes have found a natural home in Lodi's Mediterranean climate zone. Zinfandel, for instance, is a grape that originated in Europe's Mediterranean Basin (Croatia and Southern Italy, to be specific), and therefore it is a grape that absolutely loves Lodi's bright sun and sandy soils. Ergo, there is far more Zinfandel grown in Lodi than in any other California region.
In other words, specializing in grapes such as Zinfandel — plus, for that matter, Albariño and Temperanillo — is a no-brainer for Lodi growers and wineries...
Continue »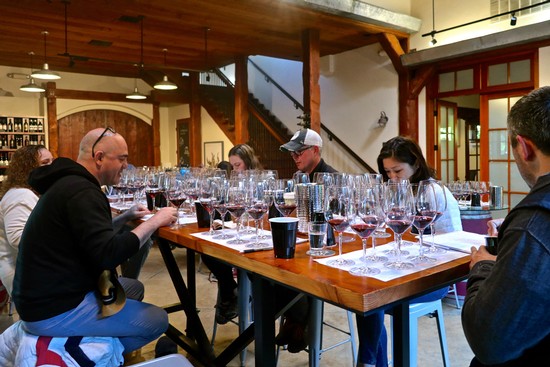 This past April 20 we conducted a "Lodi vs. World" double-blind tasting with 10 visiting sommeliers from across the U.S.. The tasting took place at the end of a 3-day "full immersion" into Lodi AVA winegrowing; but make no mistake, it is impossible to be immersed in anything close to "full" in a region such as Lodi, consisting of over 100,000 acres planted to over 100 grape varieties, grown in 7 official sub-appellations. 
The sommeliers, in other words, were still at a disadvantage. They may have spent two and a half days wandering through Lodi and tasting many wines, but none in the context of European wines made from the same grapes...
Continue »