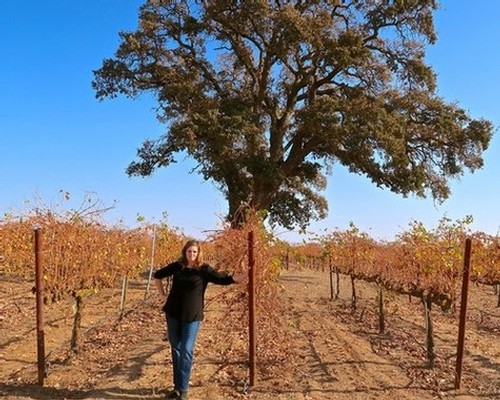 LangeTwins Family Winery & Vineyards continues its bold commitment and leadership in the Lodi wine industry with the release of a third Lodi grown wine under its program of single-vineyard designated wines: the 2018 LangeTwins Family Macotera 09 Vineyard Barbera ($28).
And the wine, in a word, is a dandy... Continue »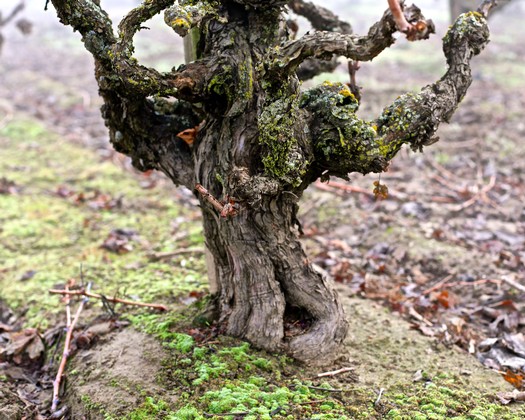 Practically everything that happens in Lodi goes according to what happens in vineyards, this agricultural region's most visible industy. As the famous song goes, "To everything (turn, turn, turn) there is a season... and a time to every purpose under heaven."
So when we look back at our favorite images from over the past year, we can revel in the recurring rhythms and familiar chords on top of the distinctions that make a year like 2019... well, uniquely 2019, and Lodi Lodi...
Continue »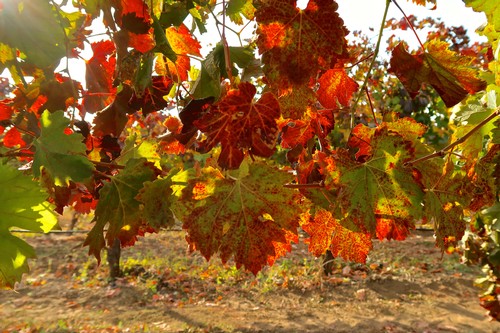 Another year, another slate of Lodi grown wines that are indubitably "Lodi." In what sense?
In the same sense as when the character played by Joe Pesci in the current movie The Irishman tells Al Pacino (playing Jimmy Hoffa), "It's what it is." Commercial wines, especially those produced in the U.S., haven't always been "what it is." For instance, 50 years ago California wine producers led by pioneers like Robert Mondavi used to regard the red wines of Bordeaux and the white wines of Burgundy to be the ultimate in wine quality. Therefore, they worked as hard as possible to produce wines that are so similar to Bordeaux reds and Burgundian whites that many wine lovers could hardly tell them apart. That was a point. Like wearing clothes stamped with other people's brands, and making the mistake of being what you're not...
Continue »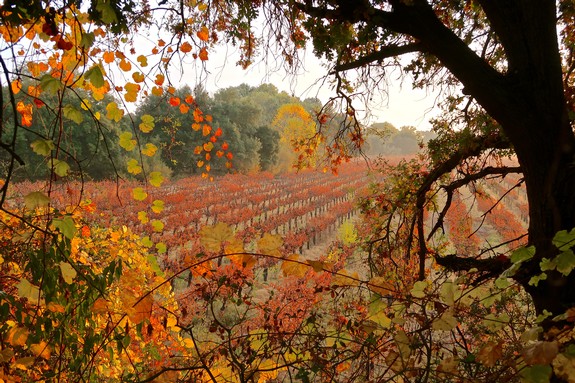 Mornings are dipping into nose-nipping sub-40 degree temps. Leaves on the trees are doing their yearly dance of death, and vineyards are preparing their wintry beds on frost gilded coverlets of greens skirted with crinkly leaves of vines and oaks hued in fiery reds, oranges, yellows and rusty browns.
It's autumn in Lodi. Or as Robert Frost put it, Nature's first green is gold… her hardest hue to hold… (and) nothing gold can stay...
Continue »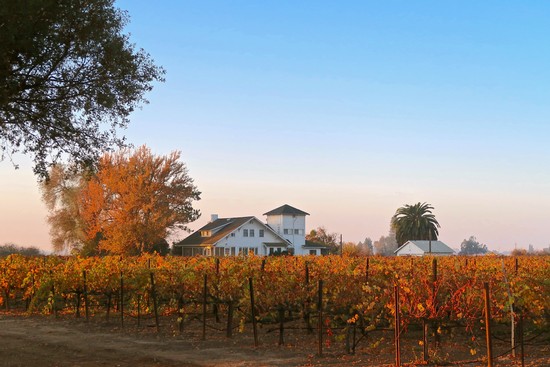 Why should Thanksgiving be complicated, especially when it comes to wine? This is the time of year when home is in the heart, and the focus is on family and friends. Lord knows, home, family and friends can be complicated enough.
I guess this is why for many of us, the Thanksgiving dinner is not complicated. In fact, it's predictable, because predictable means comfort, and comfort has a way of bringing back the feel of home, and makes family and friends all the more easy to enjoy.
This, in a way, is why Lodi grown wines are ideal. The reds tend to be softer and more fragrantly fruit-forward than wines from other West Coast regions. The whites are light and crisp, often a little minerally and palate slaking. The dry rosés are pure and fresh, uncomplicated if you will, which is the way a good, dry rosé ought to be...
Continue »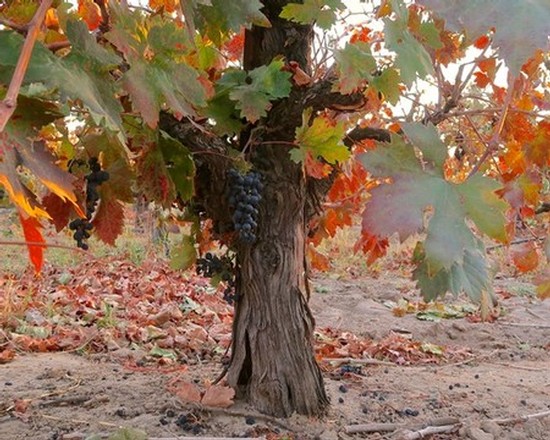 Today (November 20, 2019) is National Zinfandel Day!
We know, we know: there's a day for everything these days. But National Zinfandel Day holds significance in Lodi because:
• Zinfandel qualifies as California's heritage grape because, for most of the past century and a half, it has been the state's most widely planted wine grape (today, it is California's fourth most widely planted grape, behind Chardonnay, Cabernet Sauvignon and Pinot noir)...
Continue »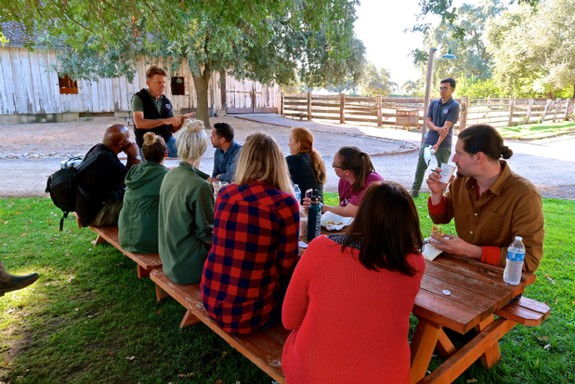 SommFoundation, a supportive arm of Guild of Sommeliers (which, in turn, is the educational arm of the Court of Master Sommeliers), has just released its post-event survey reporting on a "Harvest Enrichment Trip" to Lodi wine country experienced by eight sommeliers this past September 8-12, 2019. The sommeliers traveled to Lodi from Austin, Brooklyn, Orlando, Atlanta, Chicago, Fort Worth and Edmonton, and were also joined by a sommelier representing Lodi's Wine & Roses Hotel & Spa.
SommFoundation's self-stated mission is "to assist wine and spirits professionals to achieve the highest level of proficiency and accreditation in the food and beverage industry," which it does by providing "enrichment opportunities and scholarships to sommeliers, restaurant professionals, wine journalists, and winemakers..."
Continue »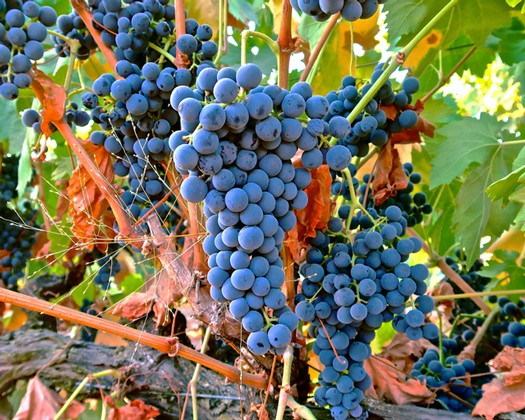 This weekend, November 15-17, 2019, 13 of Lodi's top Tempranillo producers are opening their doors for the fourth annual Lodi Tour of Tempranillo, in coordination with International Tempranillo Day (officially, today, November 14!) events taking place around the world.
Tempranillo is a varietal that has become increasingly identified with what makes Lodi unique. Sure, Zinfandel is still the region's heritage grape; but after Zinfandel, the red wine varietal sold by more Lodi wineries than any other is Tempranillo, primarily because it's what grows naturally well in the appellation's Mediterranean climate...
Continue »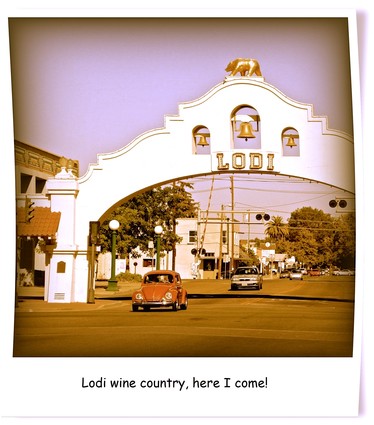 More than a few visitors have remarked on how Lodi wine country is almost retro -- we think, like a Polaroid "instamatic" camera -- in its pure, honest, no-fuss... fun-ness.
The City of Lodi itself, to begin with, sticks to its twentieth century feel, starting with the Mission Revival inspired Lodi Arch standing at the corner of Lodi's historic Pine and Sacramento streets, steps away from the original Central Pacific Railroad station established in 1869. The railroads turned many an American cow-town into bustling metropolises, and the Lodi Arch was first erected in 1907 to commemorate a proud, burgeoning city's first big, high-profile celebration (the 1907 Tokay Festival celebrated over three days, which you can read all about in our blog on When Lodi celebrated grapes like no American city never-ever has)...
Continue »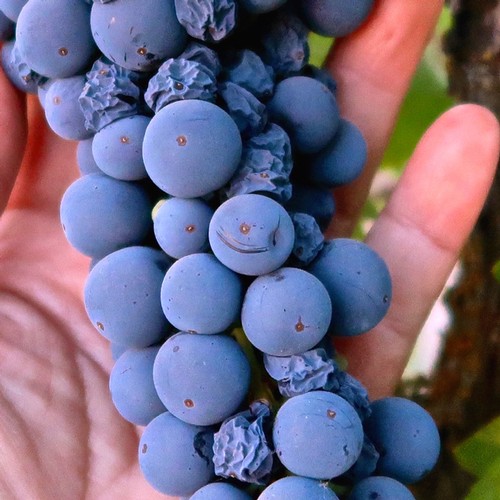 One of our most interesting recent wine and food experiences occurred just this past summer, when we hosted nine sommeliers from across the country, here to study Lodi winegrowing for three and a half days. Our opening night dinner took place at The Gypsy Bistro, a comfort food restaurant housed in what was once a long defunct co-op winery's room-sized cement fermentation tanks...
Continue »