Letters from Lodi
An insightful and objective look at viticulture and winemaking from the Lodi
Appellation and the growers and vintners behind these crafts. Told from the
perspective of multi-award winning wine journalist, Randy Caparoso.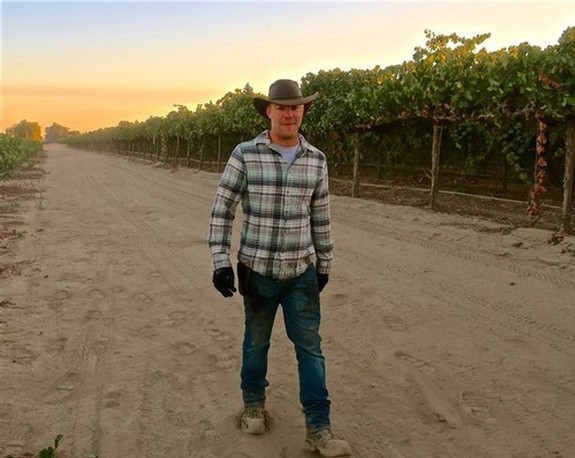 Continued from Tokay fine sandy loam, part 1 — the Mokelumne River's defining natural features
Taxonomic profile of Tokay series fine sandy loam
Soil series taxonomy in the United States was originally developed by the USDA for the purposes of agricultural advisory. Over 14,000 different soil types have been identified. According to the information on Tokay series fine sandy loam soil found in usda.gov...
Continue »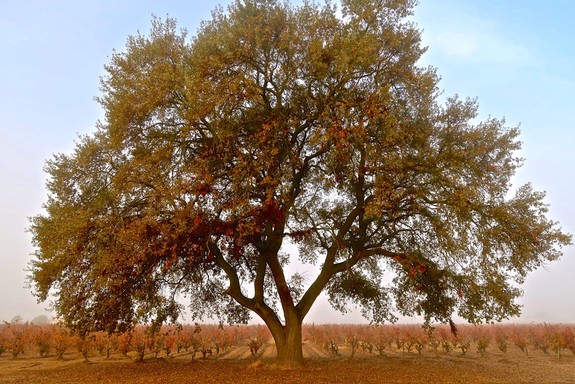 The historic environment of valley oaks and grapes
Lodi's Mokelumne River AVA — an American Viticultural Area (i.e., AVA) established in 2006 by the TTB along with six other Lodi sub-appellations — is defined primarily by one common factor: Its deep (as much as 90 feet), porous yet high vigor soil, classified by the USDA as Tokay series fine sandy loam...
Continue »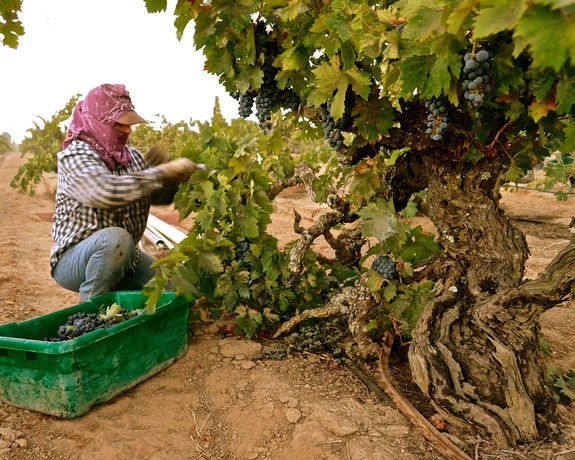 As a follow-up to our previous post on Why everyone loves old vines, some answers to pertinent questions usually brought up in discussions about old vine wines...
Continue »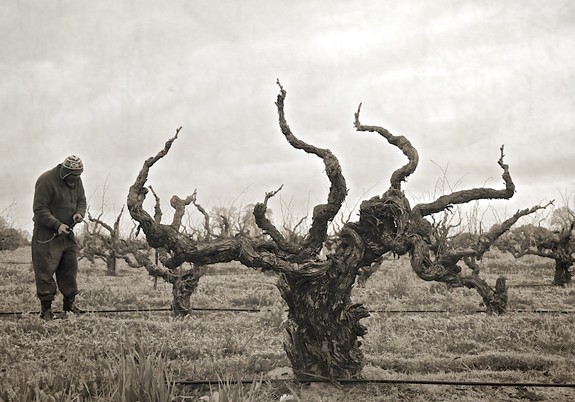 Of all the different sides of Lodi winegrowing, none is more compelling than the region's old vines. There is beauty, to begin with it, in the thick, creviced, tree-like trunks of vines over 50 years old, and in their long, sturdy, twisting, muscular arms, or "spurs." There is beauty in each vine's story, what we know of them or what we just imagine. Older vines have histories, and the more we know, know, know about them the more we love, love, love them.
So let's learn more about old vines. At least, those of the Lodi Viticultural Area, where thousands of acres of old plantings have been thriving since as far back as the 1800s (although, granted, in the late 1800s the vines considered "ancient" today were still young bucks). For starters...
Continue »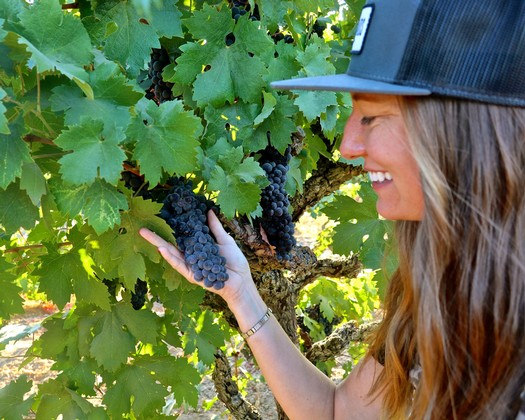 Zinfandel is the ideal autumn sipper. Make that quaffer. Why fool around?
Why Zinfandel? Because it is one of the few red wines with a propensity for spice qualities in the nose and flavor. By spice, we mean a pungent quality ascribed to an aromatic compound called rotundone, the or sesquiterpene (or class of terpenes) responsible for the "spicy" or "peppery" aroma and taste commonly found, first and foremost, in peppercorns, but also in other plants like juniper, geranium, and various kitchen herbs...
Continue »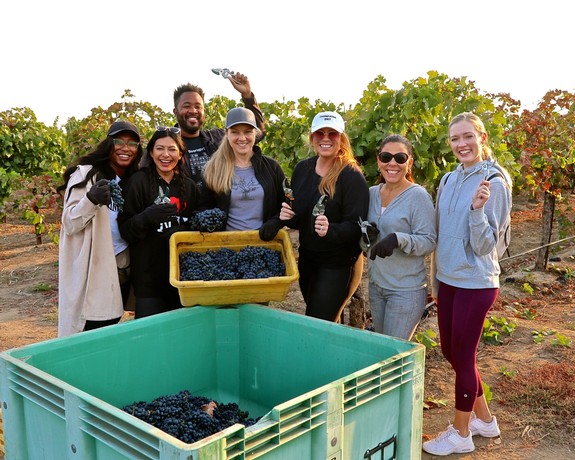 Last week (September 19-22, 2021) Lodi growers and vintners hosted six wine influencers in a 3-day study of the Lodi wine region.
Sometimes it helps to ask someone what they think moments after their experience. Said one of the influencers, L.A.'s Elle Rodriguez, in a video/message transmitted while waiting to leave at Sacramento International Airport: "Omigosh, I'm shocked... Lodi is such a gem."
Upon further thought, Rodriguez added: "Lodi has all the right vibes. If you are into good people, great wine, authentic experiences, this is the place for you. It's not at all corporate. The winemakers are hands-on. You see stains under their fingernails, and an absence of Rolexes. If this sounds like your kind of experience, come to Lodi before the word gets out..."
Continue »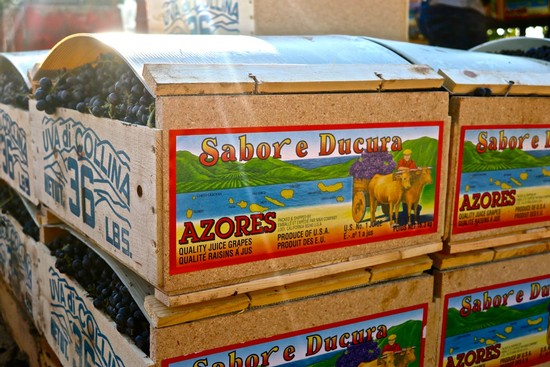 Every mid-September through early October, one of the common sights in vineyards in Lodi is pickers loading grapes into 40-pound lug boxes. Next to the vines, the pickers weigh each lug box on scales in order to be as precise as possible. At the edge of the vineyards, on the side of the road, the lugs are then emptied into colorful wooden boxes by grape packers. 
Each crate — filled with grapes such as Cabernet Sauvignon, Merlot, Zinfandel or Carignan — is sealed with a curved wooden top, and the boxes are bundled together with steel strapping on 36-box pallets, before being loaded onto trucks...
Continue »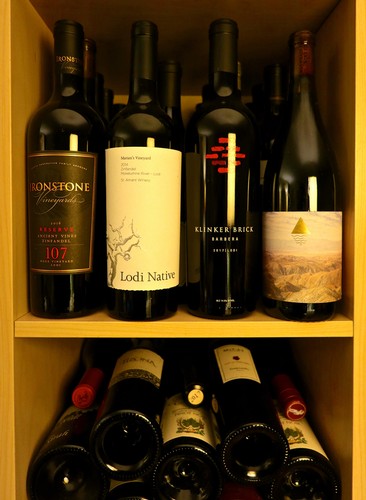 The world is full of myths and legends. Why? Because, evidently, it's in our nature to be captivated by them. It's like in Peter Pan... "I do believe in fairies."
Continue »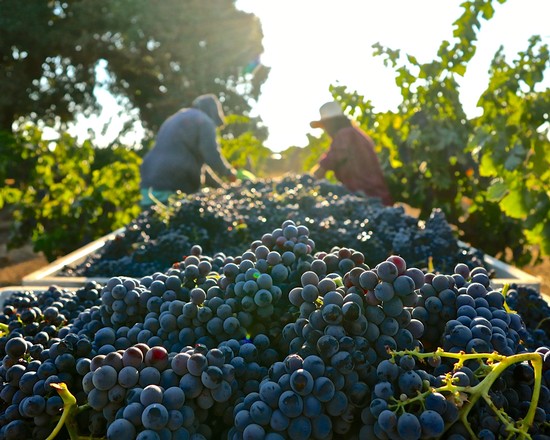 As we come into the middle of Lodi's 2021 wine grape harvest, it is as good a time as any to focus on three grapes that represent three sides of the Lodi winegrowing industry today:
• Innovation
• Tradition and history
• Terroir...
Continue »


Brix and alcohol levels in wines
The term Brix (also called Balling) is the name of the system for measuring sugar content in grapes, fermenting grape juices (musts) or finished wines developed by Adolph Brix in the early 1800s. Brix is credited with adding precision to the measurement of sugar content on a density scale known as Balling.
Grape sugars have a direct impact on alcohol levels of wines and the resulting sense of body in the taste. Potential alcohol by volume (i.e., ABV) is typically calculated by multiplying Brix readings by .55. However, the reality is that conversion rates can be as high as .64, especially for grapes such as Zinfandel or Chardonnay that are known for uneven ripening (clusters with "hens-and-chicks"-sized berries), which usually results from millerandage or shot berries...
Continue »