Letters from Lodi
An insightful and objective look at viticulture and winemaking from the Lodi
Appellation and the growers and vintners behind these crafts. Told from the
perspective of multi-award winning wine journalist, Randy Caparoso.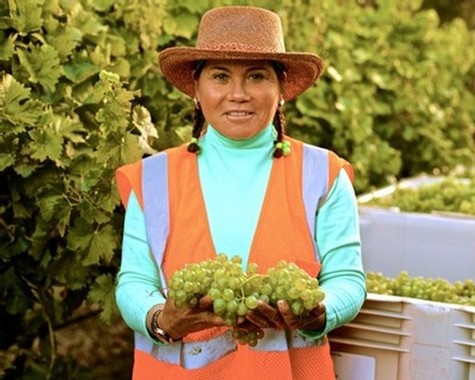 For the longest time, a certified USDA organic seal on a food product has been the signpost sought by consumers who prioritize the health of the environment and themselves. In the market for domestic wines, however, various certified sustainable seals have become the predominant markers for conscientious shoppers to follow. This, evidently, is not sitting well with some industry observers...
Continue »


One of Lodi's most unique heritage grapes is the black skinned Alicante Bouschet.
There is nothing really cool or hip about Alicante Bouschet. There is nothing fashionable about any grape that was considered risqué more than 100 years ago, in the 1800s.
In fact, Alicante Bouschet is something of a curiosity, or grape of interest, precisely because it is more closely associated with Lodi's past rather than present. The height of the cultivar's popularity in the state of California was during the 1920s. It was in greatest demand during Prohibition, a many-storied 14-year period when consumers were not allowed to purchase wine (at least not legally) but were allowed to produce up to 200 gallons per year as home winemakers...
Continue »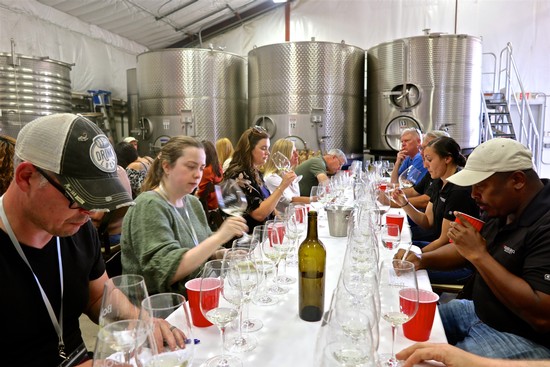 We often point out that, among Lodi's local wineries, there are now more producers of Albariño and Tempranillo than Chardonnay and Cabernet Sauvignon.
Why? Because these grapes have found a natural home in Lodi's Mediterranean climate zone. Zinfandel, for instance, is a grape that originated in Europe's Mediterranean Basin (Croatia and Southern Italy, to be specific), and therefore it is a grape that absolutely loves Lodi's bright sun and sandy soils. Ergo, there is far more Zinfandel grown in Lodi than in any other California region.
In other words, specializing in grapes such as Zinfandel — plus, for that matter, Albariño and Temperanillo — is a no-brainer for Lodi growers and wineries...
Continue »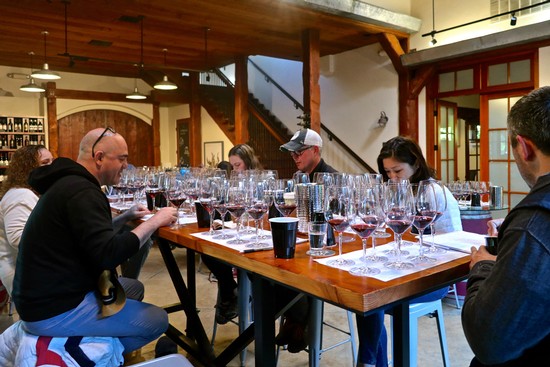 This past April 20 we conducted a "Lodi vs. World" double-blind tasting with 10 visiting sommeliers from across the U.S.. The tasting took place at the end of a 3-day "full immersion" into Lodi AVA winegrowing; but make no mistake, it is impossible to be immersed in anything close to "full" in a region such as Lodi, consisting of over 100,000 acres planted to over 100 grape varieties, grown in 7 official sub-appellations. 
The sommeliers, in other words, were still at a disadvantage. They may have spent two and a half days wandering through Lodi and tasting many wines, but none in the context of European wines made from the same grapes...
Continue »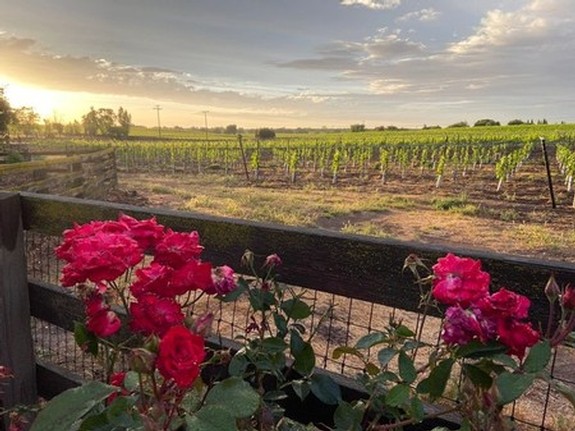 Still another sign that the Lodi Viticultural Area is moving in the right direction is the upcoming May release of the 2021 Christopher Cellars Sprague Family Vineyard Cinsaut ($30), which carries a Lodi appellation but is in fact grown in the Clements Hills sub-appellation of Lodi.
This varietal red is a seemingly effortless expression of Lodi; that is, the region's propensity to yield rounder, fruit-forward wines, reflecting the region's gloriously undiminished summer sun. The wine itself is bursting with a bright fruit aroma and flavor suggesting spiced cranberry and blueberry pie, couched in a soft, medium, sleek, easy yet zesty edged medium body (finished with just 12.21% alcohol). There is a very moderate tannin structure, and the oak influence (6 months in strictly neutral French oak) practically nonexistent, allowing the naturally compelling qualities of the grape to ring clear and free...
Continue »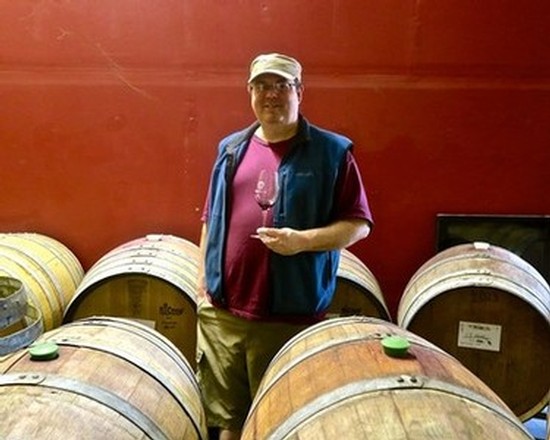 Drava Wines co-owner Steve Carson regularly describes his Lodi appellation winery operation as garagiste. In fact, he says, "We are as garagiste as it gets."
Garagiste, as you might surmise, is French for "garage." The term first clicked in Bordeaux, France during the mid-1990s, when a group of home winemakers in Bordeaux began to produce and sell miniscule amounts of red Bordeaux literally in their garages. Hence, the imaginative parlance of the time, vins de garagiste, or "garage wines..." 
Continue »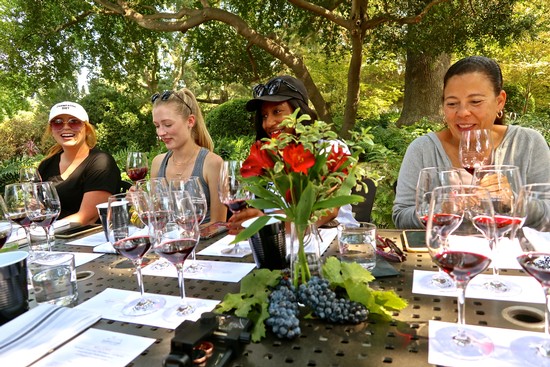 A wine can be described as "balanced" when all its sensory qualities are in harmony, without excess of one element or another. That is to say: Acidity is balanced when a wine is neither too puckery nor so soft that it lacks freshness or crispness. Tannin is balanced when the wine is not unpleasantly bitter or astringent. Body is in balance when alcohol does not taste harsh or hot. Aromatic qualities — such as oak, herbiness or fruitiness — are all subjective to a beholder's ability to perceive them, which depends upon the volume of a person's "taste memory," as the late Michael Broadbent MW famously put it...
Continue »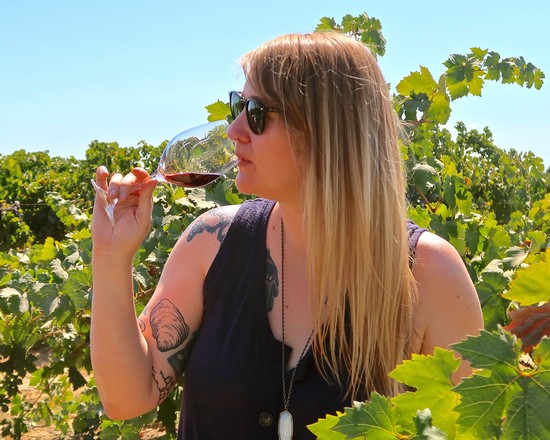 The role of perception in food and wine production
When you taste wine, are you using your eyes, nose and mouth? Obviously, yes. However, there is plenty of evidence to suggest that you are not so much using sensory receptors as your actual brain, because it's the brain that tells you how everything tastes. Your nose and mouth are simply the instruments used by your central nervous system to interpret sensations. This fact has a huge impact on how we perceive wines, and thus how wines are grown and made...
Continue »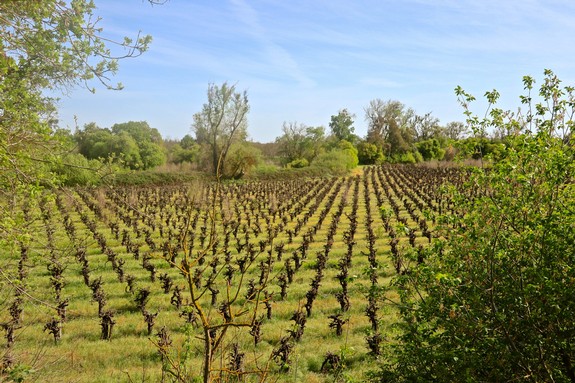 One of the most interesting things to happen in the Lodi appellation just over the past three, four years is the sudden popularity of an 18-acre vineyard called Somers. Ten years ago the owners of Somers Vineyard couldn't give their fruit away because it produces a transluscent, light red wine (barely 12% ABV) with a low fruit profile and absolutely no tannin backbone. Before that, the only people interested were grape concentrate producers.
Yet the Somers Vineyard is a beautiful site, located right along a bend of the Mokelumne River. The plants themselves, with roots dipping into the water table, are tall, rather majestic, vertical cordon trained vines with tree-like trunks, planted some 50 years ago. The problem was, the vineyard is planted to Mission vines, a grape variety from which the California wine industry has been trying to run away for over 170 years...
Continue »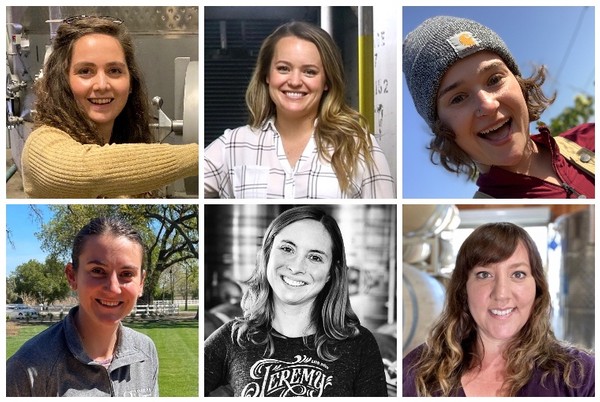 Continued from The women winemakers of Lodi (part 2 — are male winemakers from Mars and women winemakers from Venus?)
Industry disproportions
To start part 3 of our series on Women Winemakers of Lodi, let's talk about the evolving role of women in the wine industry. It is progressing, but not fast enough.
In a recent article entitled The Role of Women in an Evolving Wine World, it was pointed out that as much as 60% (depending on the poll) of wine consumers in the U.S. are women. More impressively, continues the article, "about 60% of the graduates from the Viticulture and Enology program at U.C. Davis are women, but only 10% of the winemakers working in California are women, only 4% of the wineries in California are owned by women, and women working in wine-related professions earn less than the men..."
Continue »