Letters from Lodi
An insightful and objective look at viticulture and winemaking from the Lodi
Appellation and the growers and vintners behind these crafts. Told from the
perspective of multi-award winning wine journalist, Randy Caparoso.

January 26, 2018 | Randy Caparoso
Can Zinfandel be saved? Conversation with Turley's Tegan Passalacqua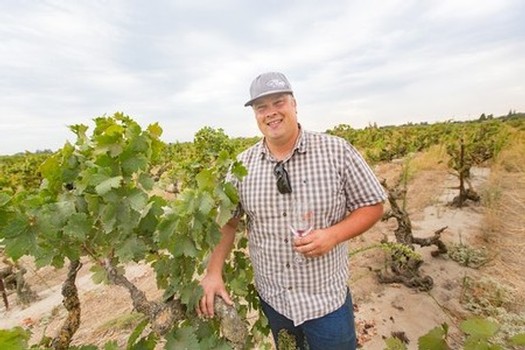 This past Saturday (January 20, 2018), Turley Wine Cellars winemaker Tegan Passalacqua announced, during our talk at Zinfandel Advocates & Producers' (a.k.a. ZAP) Zinfandel Experience in San Francisco, that he recently purchased the old, abandoned Eastside Meats building on the east side of Lodi, where he intends to establish the winemaking facility for his personal brand, called Sandlands.
Passalacqua had much more to say on subjects bearing a number of implications for the rest of the wine industry. When Mr. Passalacqua talks, the entire wine world – not just Zinfandel lovers – listens. Why?
It comes with the territory. Since early 1990s Turley Wine Cellars has been producing the most coveted Zinfandels in the industry. Sure, Ridge Vineyards in the '60s and Ravenswood in the '70s were the first producers to take California Zinfandel seriously – as important as any varietal in the world. But their Zinfandels were always accessible – "wines of the people," both figuratively and commercially.
Turley, on the other hand, turned Zinfandel into a prestige commodity; something that could command a "cult" following, notwithstanding the fact that the grape was never exactly something of incredible rarity – but in fact the opposite. You can still find exceptional Zinfandel vineyards all over the state; many of these plantings still going into $9 reds or one of the true wines-of-the-hoi-polloi – fruity, pink White Zinfandel.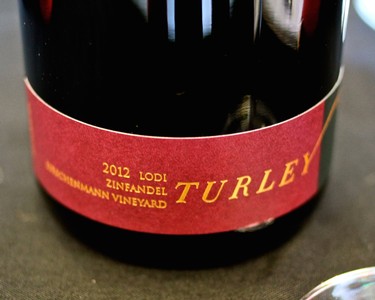 What the American wine industry owes most to Turley Wine Cellars is simply the fact that they have consistently nailed an uncompromisingly high level of Zinfandel; demonstrating that the varietal belongs, as owner Larry Turley likes to put it, in the "big leagues." In doing so, they have retained a position of leadership in the somewhat quixotic quest to preserve long neglected, or hardly respected, vineyards planted to the grape. What do we mean by that? Just asked any avid consumer of, say, Napa Valley Cabernet Sauvignon or Russian River Valley Pinot Noir whether or not Zinfandel deserves to be mentioned among the "great" wines of the world. Or if a 90-year old Zinfandel planting in Lodi, Paso Robles or Calaveras should be mapped out and enshrined in wine books, like we do with La Tâche or Château Margaux. It is to laugh.
Turley deserves credit for not only keeping attention focused on Zinfandel, but also for taking the extreme step of buying up or establishing long term leases with all the old vine Zinfandel growths they can, and lavishing as much care and respect on wines grown in Lodi, Paso Robles or Calaveras as any coming from Napa Valley or Sonoma County. And charging for it, too.
Last Saturday Mr. Passalacqua took the time to spell out why they do what they do, and the thinking behind their catholic (in the sense of all-embracing) approach to regions, vineyards, individual plants and terroirs. Excellent food (or wine) for thought for anyone still scratching their heads, wondering how the industry can go about increasing the value of many of the heirloom plantings in serious danger of being plucked out of the ground – either because of today's declining sales of White Zinfandel and $9 Zinfandel, or to make room for more Cabernet Sauvignon and all the profits and prestige associated with that grape.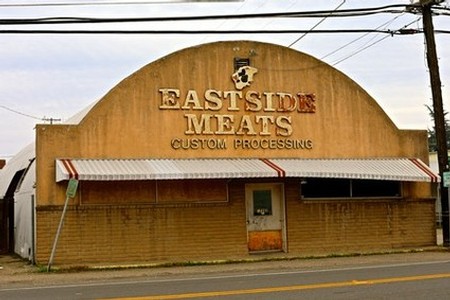 It may or may not be a coincidence that ZAP's first big Grand Tasting in San Francisco was in 1992; about the same time Larry Turley was breaking away from Frog's Leap Winery, which he founded with John Williams, to start up Turley Wine Cellars and specialize in Zinfandel. ZAP was started to increase the appreciation of Zinfandel before it's too late – before all the old vines are pulled out, and lost to the wine world – and Larry Turley's personal mission happened to be pretty much the same.
Our conversation with Mr. Passalacqua...
R.C. Can you talk about the significance of what was happening in 1992?
T.P. Larry Turley founded Frog's Leap with John Williams in 1981. They had planted a little Sauvignon Blanc on their estate home vineyard in 1979, and ran a very successful winery together until 1992. That was when they agreed to part ways – when Larry decided he wanted to focus on old vine Zinfandel. The joke I like to tell is that Larry was an emergency room doctor for 25 years, so he thinks he can save anything. So Larry was really drawn to these low producing, dilapidated Zinfandel vineyards. The big thing at Frog's Leap was organic farming. Larry always believed that with organic farming he could resuscitate these old vine vineyards.
R.C. I guess in that sense he helped save old vine Zinfandel from extinction in Napa Valley.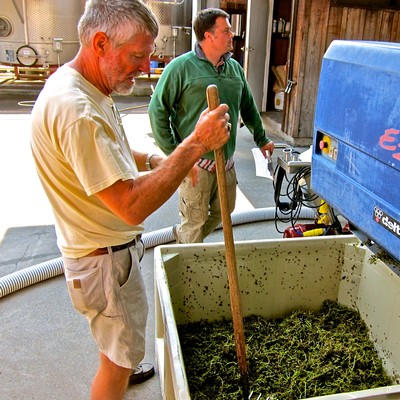 T.P. I would say that's pretty true, because Larry was one of the first people who started paying people what Cabernet was going for at the time. You know, basically if grapes in a certain region makes the best wine in that region, you kind of have to pay what the top dollar of the region is. Larry thought that was fine to do with Zinfandel because he respected it as much as any grape grown in Napa Valley.
R.C. There is a style of Zinfandel that Turley has always been associated with, that attracted people to the wines. In the early days it was big, hefty, intense Zinfandel. When you taste a Turley these days it's like the polar opposite – lighter, more elegant. Tell me the commonality between the past and present.
T.P. The commonality has always been farming – really controlling the vineyard, controlling how they're grown. We have scaled back the alcohol a little bit, and we scaled back the oak. Philosophically we're still the same – we don't add yeast to the ferments, it's all native yeast, we don't acidulate the wines. We use a little less than 20% new oak, whereas at one point we were at 40% – still not huge by the California standards of "big" wine. I still like to say that we've always liked the vineyards to speak for themselves.
R.C. So the biggest difference is not so much the style, it's the fact that you have more control of the vineyards.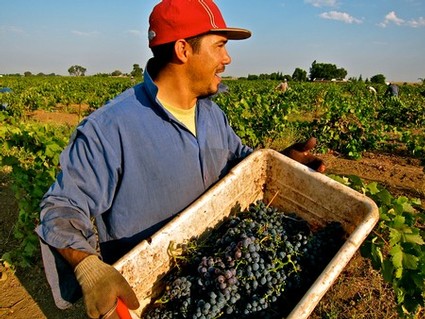 T.P. I believe so. Where we've really changed is in doing more intense farming. And by being more present in the vineyards that we own and that we buy grapes from, we can really zone in and pick the grapes exactly when we believe they should be picked; because Zinfandel in any region can move faster than any other grape from a sugar standpoint. I was speaking to a winemaker from a bigger winery the other day, and he claimed he had a vineyard that moved 9° Brix (i.e. sugar reading) in 6 days this past year, which he's never seen before – and he makes hundreds of thousands of cases of zin. But that's kind of what Zinfandel can do.
R.C. So when we're talking about Turley, we're talking about a winery that started in Napa, then started making Zinfandel grown in Sonoma. But now you produce wines from Amador County and just about anywhere Zinfandel is grown.
T.P. We produce Zinfandel from 12 counties throughout the state; including Amador, Paso Robles and San Benito. We're in El Dorado County, Calaveras County. As you know, the Lodi AVA goes north all the way to Sacramento County – our Borden Ranch-Lodi Zinfandel is from Sacramento County, not San Joaquin County.
R.C. How many different single vineyard bottlings are coming from that?
T.P. We're talking about 26 different Zinfandels that are single vineyard designates, and then 2 blends. You can say that we haven't really met a Zinfandel vineyard that we haven't liked.
R.C. Tell us about the two blends.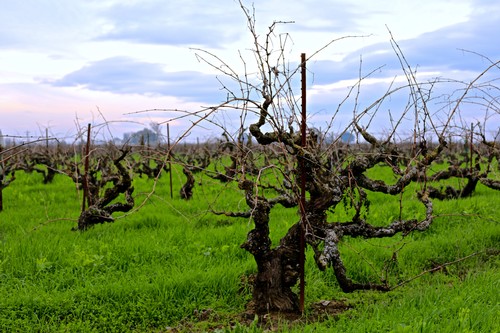 T.P. We have one blend that's critical to what we do at Turley, and that's the blend I brought for us to taste, which is called Juvenile. Juvenile started as a way for us to keep old vineyards productive. In the mid-'90s, what Turley started doing was replanting all the missing and dead vines in the vineyards. We go through the effort of picking these vines separately, and fermenting them separately. We believe that the oldest vines make the best wines, so we came up with a blend that comes from all of our best vineyards throughout the state, but from the young vines of all these vineyards. So we'll go ahead and pick the 20% or so of these vineyards that consist of the replants. The farming thing is, once we actually started calculating what our young vine blend is, it's still an average of about 18 years old – something close to the average vine age in Napa Valley, which is, I think, 17 years. So in Napa Valley terms, Juvenile is almost "old vine." But this way, we keep these fields productive even though we don't use young vines in our vineyard designates.
R.C. This speaks to the common misunderstanding about old vine plantings. For instance, the oldest vines of a vineyard may date back to, say, 1900; but in fact, in most old vine vineyards, not all the vines are from 1900.
T.P. Some vineyards have more original old vines than others. If you talk to orchardists who have been around for several generations – and some of the oldest agriculturists in America are orchardists – you learn that their philosophy is to replant 5% each year. I would say that, when we took over many vineyards in the mid-'90s that were almost 100 years old, these vineyards had on average 20% to 40% missing or dead vines.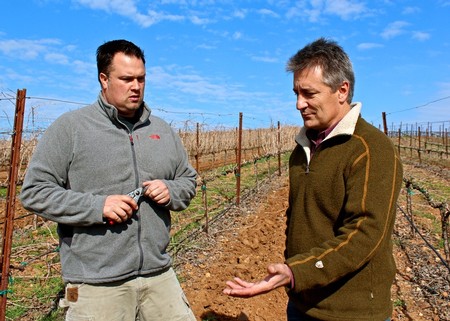 R.C. So you ended up replanting as much as 40% of those vineyards?
T.P. That's what we replanted, although we still make the vineyard designates only with the old vines. The replants make the vineyard feel more like a healthy, thriving place, without a lot of dead or dying vines.
R.C. These young vines make delicious wines (note on the wine tasted with Passalacqua: the current release of Turley Juvenile Zinfandel is brimming with pure red and blue wild berryish fruit; soft, zesty and exhilaratingly bright, almost like ultra-electric Beaujolais, but with the firmer tannin structure typical of the varietal). It begs the question that you and I have discussed before – what makes a really good Zinfandel, is it the age of the vines or the quality of the site? Because, if you're in a really good site, you should be able to make great Zinfandel from vines that are just 5 or 10 years old. In that case, do you think vine age really makes that much of a difference?
T.P. Well, we are one of those wineries that goes through the tedious process of picking young vines separately. Most people in this room (i.e. wineries participating in ZAP's 2018 Grand Tasting) are bottling old vine Zinfandels from vineyards with at least 20% replants. But they just pick the whole field, and their vineyard management teams want them to do it that way. We pick separately, so that actually gives us a true standard that we can test. We have wines made from old vines, and wines made from young vines, and we know there's a difference.
R.C. So you can taste the difference?
T.P. There is one vineyard that actually goes to Mike and Molly Hendry and Robert Biale now, called the Moore Vineyard – and that was the only vineyard we have ever worked with (once bottled as Turley's "Moore Earthquake") that, at times, the young vines could be of the same quality as the old. And that's out of working with 50 vineyards throughout the state.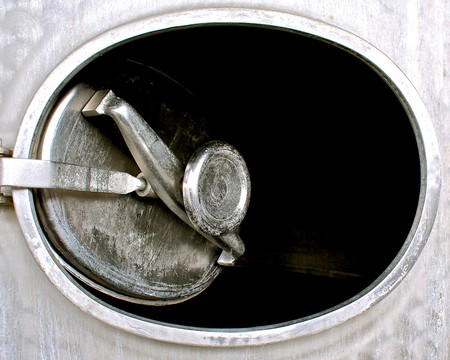 R.C. For the edification of the average Zinfandel drinker, why is a vineyard over 50 years old a little better than one only 10 or 15 years old?
T.P. I think there are a number of reasons. One goes back to the fact that not a lot of Zinfandel was planting in the '70s and '80s because there wasn't a resurgence of interest in the grape until the '90s. What you see is there was a difference in philosophy, particularly in regards to trellising. Most old vine Zinfandel was never on trellis, they're head trained. With the climate change everyone has been dealing with throughout the state, there is more realization that increased canopy is a better thing for Zinfandel. That's something that wasn't seen before, and Lodi has always been good at that. Some people try to go with vertically shoot position, and they get a lot of burn on the fruit. With trellising there is also potential for more yield; and so younger vines, by definition, are going to produce more crop. You can go and moderate that – cut off a lot of fruit to keep crop levels down – but it's not natural. The vines are not in their natural rhythm of production.
R.C. Yet in Turley's own old vine vineyards, your replants are not on trellis, but are head trained like the older vines.
T.P. Correct. Still, usually with those replants, they produce 2, 3 times more than the old vines.
R.C. So yields produced in old vs. young vines, even within a natural rhythm as head trained vines, are definitely impacted. Why is that – do older vines have a way of sort of limiting themselves?
T.P. They do. I also equate it to one of Mark Twain's many famous quotes, where he said something like when he was 14 his father seemed so stupid, but when he was 21 he was shocked by how much the old man had learned in 7 years. Old vine Zinfandel, I think, is wiser. It doesn't produce as much. It's not as virile as young zin. The canopy is more adaptable to drought and to rainy seasons – it's just in better balance naturally.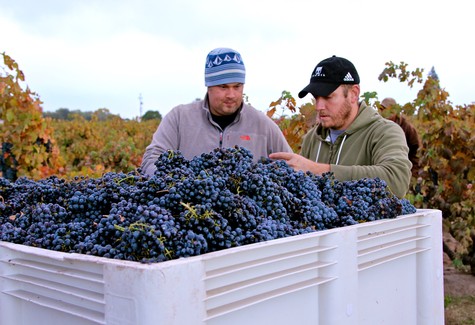 R.C. So you are saying that an old vine has less tendency to overgrow, overproduce, or even underperform – unlike a young bull running down a hill.
T.P. I also like to equate it to communities or towns. The old timers are more understanding of the locale than people who just moved in 5 years before. The old timers know the history of their town – they know what's going to come, what has been, what could come in the future.
R.C. Yet there is still the fact that the reason old vines exist in certain spots all over California is because they're in favorable sites. Otherwise, they would have never made it to an "old vine" state.
T.P. I would say most definitely. A lot of growers we work with, they may have had to take out some vines during the post-Prohibition years, but they always left their best sites or vines, whether it was Zinfandel or Carignan or Mataró. But whatever vines there were, it had to have a demand. I think that if you look throughout Napa Valley or Sonoma, it's always the best sites that were left with old vine Zinfandel.
R.C. And the interesting thing about Turley is that you started to come out to Lodi in the late 1990s in search of these old vine Zinfandel sites.
T.P. In the mid-1990s, actually – in Turley's third year. We've been out in Lodi for 23 years now, making Lodi Zinfandel every year since then.
R.C. You started with Zinfandel from the Spenker Ranch (i.e. the Jessie's Grove Winery block now known as Royal Tee Vineyard), which was planted in 1889. You no longer make wine from there – so where in Lodi is Turley working now?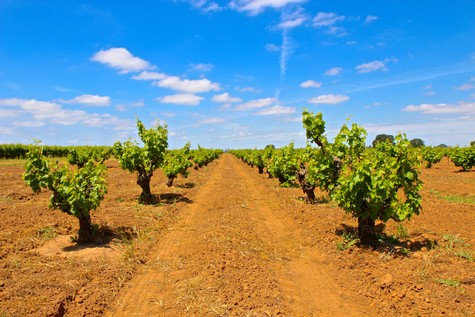 T.P. In 1995, 1996 and 1997 we worked with Spenker Ranch in Lodi. In 1997 we were presented with the opportunity to lease a vineyard that Larry called Dogtown, and it's out in the Clements Hills (i.e. one of Lodi's 7 sub-appellations) where there is actually not a lot of old vine Zinfandel, because of its different soils from that of the classic old vines of Lodi (our note: most of Lodi's old vine Zinfandel growths are concentrated in the Mokelumne River Viticultural Area). So we've worked with Dogtown Vineyard for 21 years now. And then we also buy from Markus Bokisch's Vista Luna Vineyard from the Borden Ranch (another Lodi AVA).
R.C. The Vista Luna plantings are younger vines – 10, 12 years old, and on trellis.
T.P. That's correct. And then I bought a vineyard, the Kirschenmann Vineyard, out in eastern Lodi in the little hamlet of Victor (population, 293). We also buy grapes from a neighboring property owned by the Schmiedts. Finally, last year Turley finalized the purchase of a 40-acre ranch, in Lodi's Acampo area, called the Steacy Ranch, originally planted in 1907.
R.C. You brought a second bottle of Zinfandel for us to taste, and it's not a Turley wine. It's from Bedrock Wine Co., and it's called Schmiedt Rd. So tell me why you brought this.
T.P. This is a wine where, If you know (owner/grower/winemaker) Morgan Twain-Peterson and follow his dad Joel Peterson, who founded Ravenswood, you know that Joel always made a wine called Wood Rd., made from a number of vineyards along Wood Rd. in the Russian River Valley. This is Morgan's homage to that, called Schmiedt Rd.
R.C. All from Lodi?
T.P. Yes, it's a Zinfandel coming from two vineyards planted around the same time, in 1915 – my Kirschenmann Vineyard, and the vineyard Morgan calls Katushas' located right across the road. Both vineyards are own-rooted, planted out in Victor (note on the wine: the Bedrock Schmiedt Rd. is a floral and black cherry scented blend; lean, zesty, sinewy, almost lanky and edgy, but with a positive sense of moderation belying the usual varietal expectations – particularly styles associated with Lodi).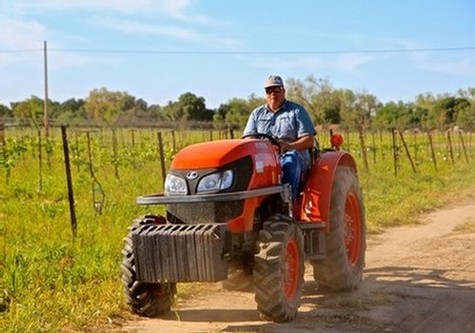 R.C. We have a question coming from our audience about what you do with your own vineyard, apart from selling some fruit to winemakers like Morgan Twain-Peterson as well as bottling it as a Turley vineyard designate.
T.P. I own the Kirschenmann Vineyard, a 20-acre parcel. I also have a small wine brand called Sandlands, for which I make wine from old vineyards throughout Lodi, Contra Costa and the (Sierra) Foothills. I haven't made a Sandlands Zinfandel from my own vineyard yet, but there's a possibility that I may do that in the future.
R.C. I understand that you have an agreement with Larry Turley about this; something having to do with competing brands?
T.P. Well, it's really more of a conversation, which we'll continue to have.
R.C. So what prompted you to buy Kirschenmann?
T.P. The reason I bought the Kirschenmann is we had started working with the Schmiedt Ranch, located on the same road that this wine is named after. I also remember when you came out to the winery (in Napa Valley) a few years ago, and we tasted a Schmiedt Ranch Zinfandel together. That was the 2010 vintage, and I had never had a Lodi wine that tasted like that before. It was very red fruited, and we had an interesting conversation – is it like Barolo... is it more like Pinot Noir? I think you said it smells and tastes like Pinot Noir; which was something I really wasn't used to finding in a Zinfandel, but actually found to be a positive thing.
R.C. So when Kirschenmann came up for sale – located just a few feet away from the Schmiedt Ranch – as luck would have it, in the Turley cellars haven't you found that the Kirschenmann tends to show a little better than the Schmiedt?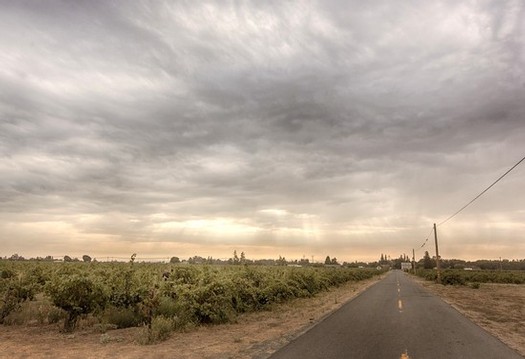 T.P. It does show a little bit better. I don't know why. It has a little more vibrant color, the acids are a little better – but still, the Schmiedt is always a wine that we love as well.
R.C. I usually find that the Schmiedt, which is located right alongside the Mokelumne River, tends to be a little more delicate and delineated – even if the Kirschenmann is always a delicate wine in itself. Both vineyards, by the way, are located in an unusual part of Lodi, where vines are surrounded on three sides by water. At one point you went through the trouble of digging a huge hole in Kirschenmann, which gave you a chance to see the soil type. What did you find?
T.P. We found ribbons of limestone. That's when we were drilling a well for the vineyard, and the well driller actually told me that there were these ribbons of limestone about 8 inches thick that kind of runs through the soil profile (i.e. technically classified as Tokay sandy loam, the soil series defining the entire Mokelumne River-Lodi AVA).
R.C. At what point beneath the surface did you find those ribbons of limestone?
T.P. They were found at 4 to 10 feet. It's actually interesting, I have a winemaker-friend who works in Rioja and Ribera del Duero in Spain; and the first time he came out to the eastern side of Lodi he said that that there's a lot of chalk in these soils. He said you can tell just by looking at these sandy soils. When you come out late in the season, the soils just glisten white. Larry Turley asked me, when I first shared photos of the vineyard with him, what amendment did I put out there? I told him we didn't put any amendment out there – that's just the way the soils look.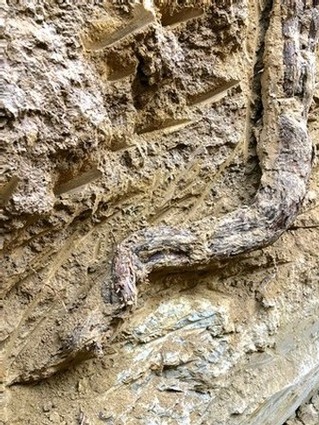 R.C. Does the uniqueness of these soils along Schmiedt Rd. have to do with the fact that these vineyards are located at a point where, as the Mokelumne River comes down from the Sierras, it hits some kind of bedrock forcing the river to make a complete, u-shaped end-around?
T.P. Yes, and we jokingly say that, on a map, it's almost identical to the way the Danube (River) goes around the Wachau (in Austria). I mean, it's more or less the same thing. The other fascinating thing about that part of Lodi is that I've counted 12 independent parcels of top quality old vine blocks planted between 1909 and 1915, just within that neighborhood. I don't know any part of Lodi that has as many. It's kind of the epicenter of pre-Prohibition vineyards in the region.
R.C. So now the 6 million dollar question is, just for our Zinfandel lovers out there, what is the difference between a Lodi grown Zinfandel from one, say, from Amador, Napa Valley, Sonoma, Paso Robles, Mendocino or anywhere else?
T.P. The easiest answer is, it depends. It depends on the producer.
R.C. Well, thanks for the help.
T.P. No, I mean, as a friend of mine who makes a lot of Zinfandel on the west side told me – when I first bought the Kirschenmann I asked him if they bought fruit from that area, he said "no." I asked why, and he said the wines are too light in color, they're too spicy, and they're too structured.
R.C. You mean, for the reasons we may like it?
T.P. Exactly. Well, people who understand exactly what they're looking to get out of a vineyard or grapes are always the successful ones, and they're very successful. They know what they're looking for, and where to find it. I think that we realize that in the west side of Lodi, the wines might be a little more loamy, darker in color, softer in structure, and are more immediate, I would say, in the enjoyment of the wines. I think on the east side of Lodi, where it's in more decomposed granite (i.e. sand), with more chalk in the soils, I think the wines have more perfume. They might take a little more time to unwind, and they have a little more structure. The Clements Hills area even further to the east is a whole different animal – somewhat in between Amador and Lodi in style. I think the best discoveries in Lodi are yet to come.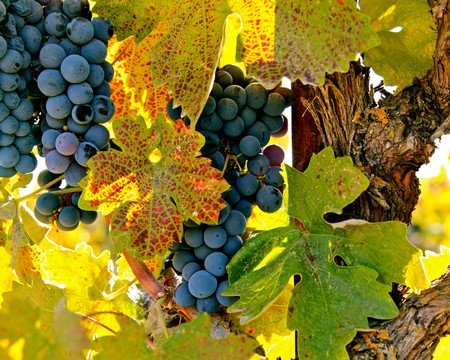 R.C. Any specific observations?
T.P. Last year the Phillips family (of Michael David Winery) bought the DeLuca Ranch out in Clements Hills. I've been telling people for more than 15 years that this is one of the most beautiful old vine vineyards in the state – it's so well tended. I really look forward to seeing what the Phillips family can do with it.
R.C. All 160 acres of it.
T.P. Yes, all 160 acres – to me, it's exciting to see a vineyard that's been so well farmed find its way into the hands of people with a real interest in winegrowing, as opposed to just "grape" growing. I think that the best is yet to come from a vineyard like that, and it will have a big effect on Michael David as a brand and Lodi as a region.
R.C. You have also been telling me that you're just putting the finishing touches on your second home in Lodi (Passalacqua and his family currently reside in the City of Napa), located in the little town of Victor, just a few feet away from your vineyard.
T.P. Yes, and I've even gone so far as to buy an old Quonset hut directly across the road from Know Place Bar in Victor that I'm eventually going to turn into a small winery. It's an interesting that, in the book An Illustrated History of San Joaquin County, when they talk about Victor they call it "the settlement of people that live in the vineyard" – because it was one of the first times that they had a settlement out in the vineyards.
A final note to our non-Lodi readers: If you ever do find yourselves out in the east side of the City of Lodi, and you drive towards the Foothills to the little town of Victor and turn left on Bruella Rd. and pass the landmark Know Place Bar (where many a local experienced his or her first drink) on the left, in about a quarter of a mile you'll come up to Schmiedt Rd. It might not look like much, but in that little enclave of spindly old vines you'll find some of the most unique old vine plantings in the world, still going strong after over 100 years!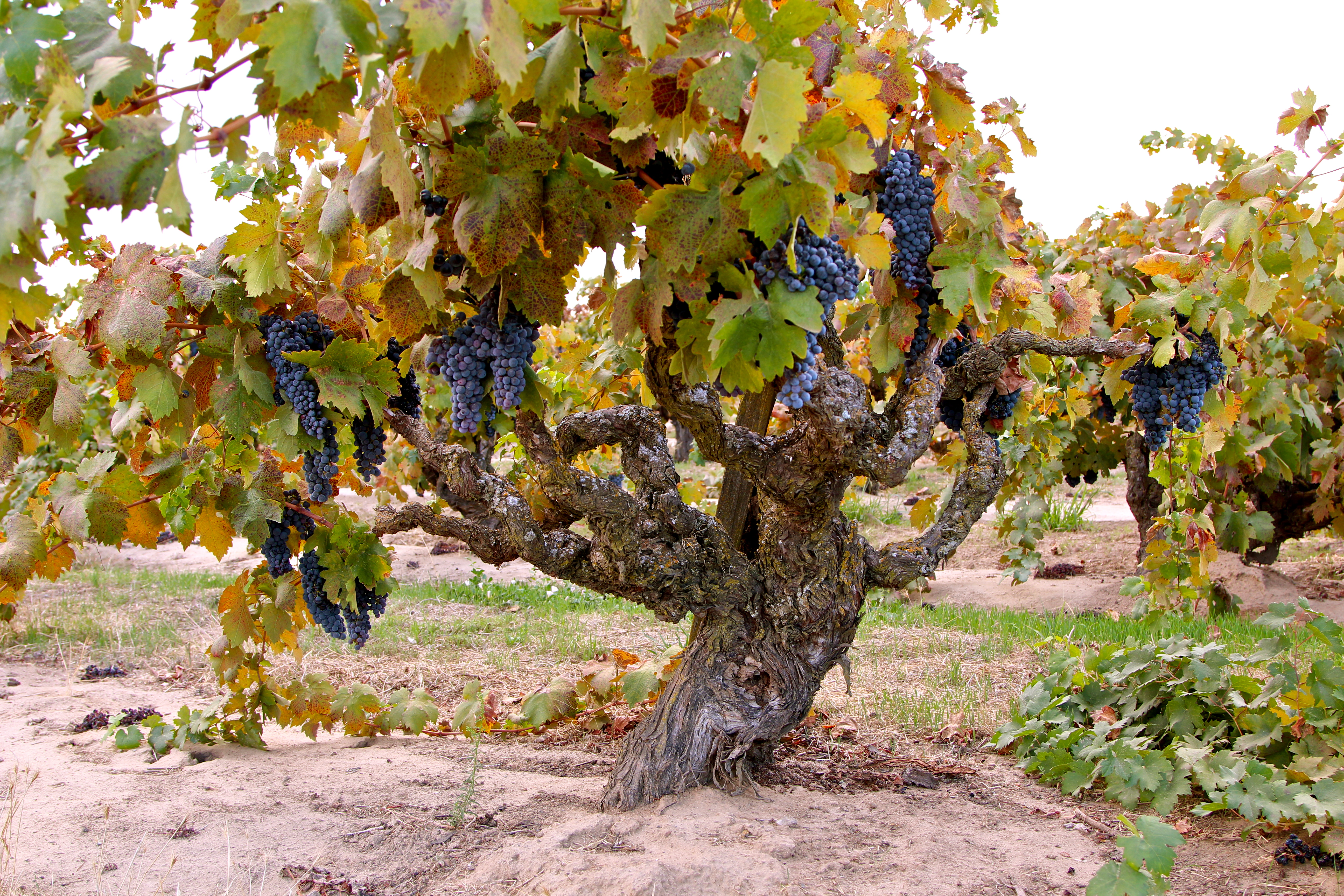 Comments