Letters from Lodi
An insightful and objective look at viticulture and winemaking from the Lodi
Appellation and the growers and vintners behind these crafts. Told from the
perspective of multi-award winning wine journalist, Randy Caparoso.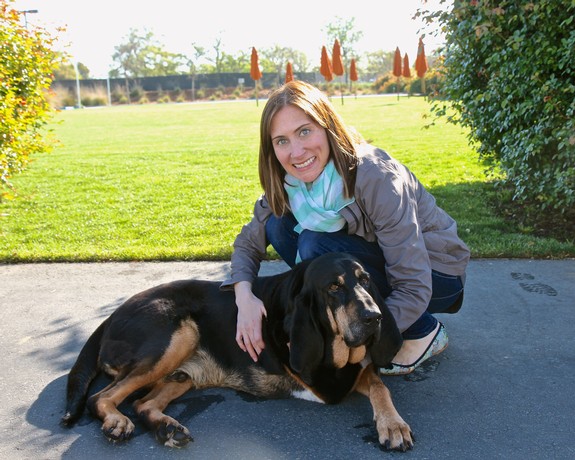 Continuing our series of profiles on the Lodi wine industry's most powerful women, we present to you Kendra Altnow, the Marketing Manager of LangeTwins Family Winery & Vineyards as well as LCF Wines (the latter, a multi-brand product line established by the Lange family in partnership with two other families). 
Continue »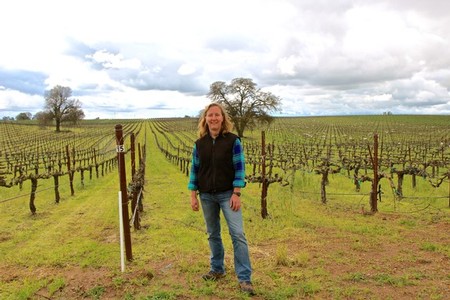 In the third of our profiles of the Lodi wine industry's most powerful women, we are highlighting Elyse Egan Perry, the winemaker of Bokisch Vineyards.
Ms. Perry's position is a huge, complex responsibility, as it not only entails vinification of Bokisch Vineyards' cutting-edge, multi-award winning Iberian varietal wines, but also the custom crush production of wines for numerous winery clients purchasing fruit from Bokisch Ranches. The Bokischs' farming operation supplies some 40 different grape varieties grown on over 2,200 acres, in six of Lodi's seven official sub-appellations.
Continue »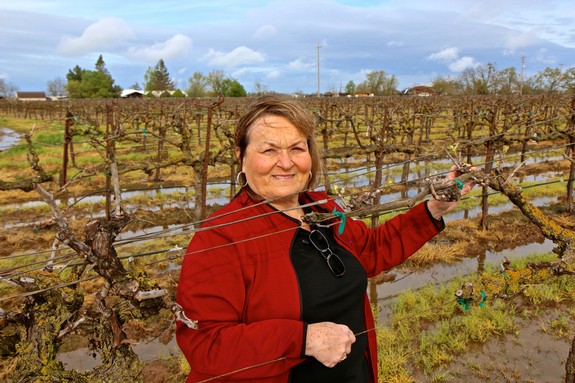 In the second of our profiles of the Lodi wine industry's most powerful women, we are proud to hold up Janis Barsetti Gray as one of our more admired figures – a story about one woman's lifelong devotion to her family's farming heritage. A story about Lodi.
Continue »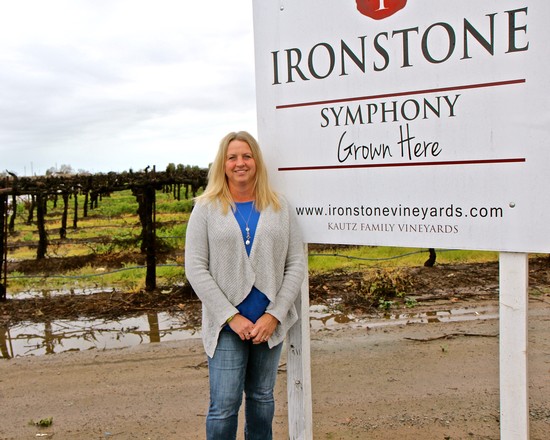 This if the first of several posts in which we will be profiling a few of the Lodi wine industry's most powerful women, and letting them tell their own stories.
There are few women as significant as Joan Kautz, who serves as Sales & Marketing Manager of Ironstone Vineyards, which has been listed among the 20 largest wineries (in terms of cases sold) in the U.S. Although many wine lovers are aware that Ironstone's winery and tasting room are located in Calaveras, in the Sierra Foothills, the Kautz family's operations have always been primarily based in the Lodi Viticultural Area, where they farm some 4,500 acres of premium wine grapes as John Kautz Farms.
Continue »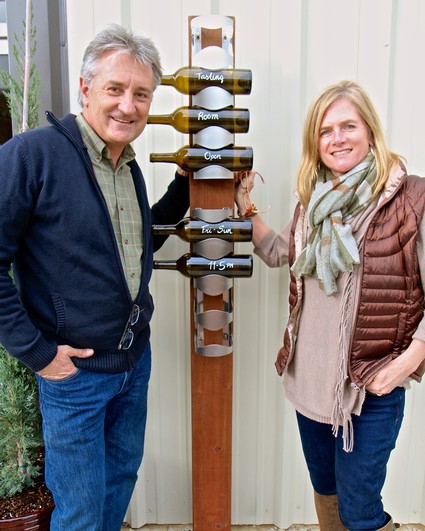 Bokisch Vineyards' Terra Alta Vineyard has always been one of Lodi wine country's most spectacular, photogenic, yet very rarely seen (at least by visiting wine lovers) sites. 
It sits in Lodi's Clements Hills Viticultural Area, east of the City of Lodi, which is a region of bucolic, rolling hills and gravelly clay soils – in dramatic contrast to the flat, sandy loam landscape of Lodi's more historic Mokelumne River AVA, surrounding the little City of Lodi.
Continue »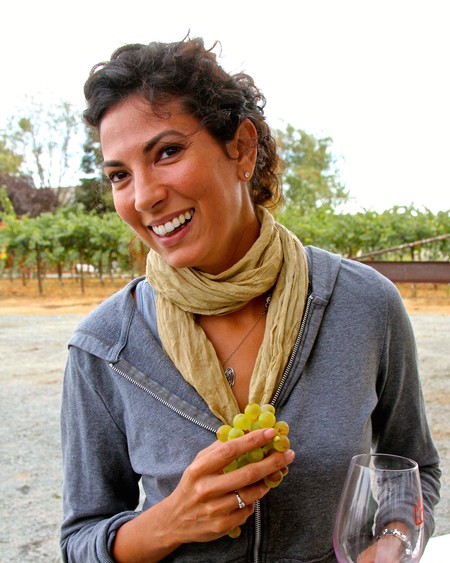 In lieu of our last post (Is Lodi best for white wines?), would you care to put your white wine grape IQ (i.e. geek meter) to the test?
We would like to do this by quoting snippets from a book that was published just last year, James Halliday's Varietal Wines (Hardie Grant Books); in which this famed Australia based author describes the origins and sensory qualities common to 130 grape varieties. This may sound like a lot of grapes; but bear in mind that when British wine author Jancis Robinson first published her Guide to Wine Grapes back in 1996, she listed about 800 different wine grapes. There are all kinds of wines grown around the world!
Continue »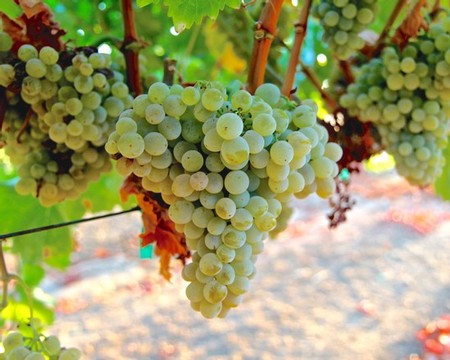 More than ever, the wines of Acquiesce Winery & Vineyards – a small producer of exclusively estate grown wines located at Peltier and N. Tretheway Roads on Lodi's east side – have come to epitomize what more and more people think about Lodi as a winegrowing region: an ideal place for white wines.
Did we say whites? Isn't Lodi better known for red wines? Yes and yes. But a lot of what Lodi grows is not necessarily because of what is "best" to grow here, from the standpoint of viticulture. Lodi growers have always cultivated what the wine market demands; and right now, that means mostly Cabernet Sauvignon and Chardonnay, a lot of Zinfandel and Merlot, and dozens of lesser known grapes for which more and more specialty producers, big and small, are clamoring. Forty years ago it was tons of Carignan, Tokay and Chenin Blanc. You do what you gotta do.
Continue »