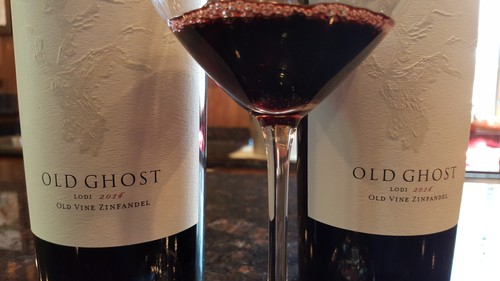 Klinker Brick's Old Ghost is born from a tale worthy of Halloween.
On a dark, foggy morning long ago
In a place few would dare to go
There stood a grower in the eerie light
Gazing at a frightful sight
Gnarled vines cast shadows in the mist
Causing the grower to wonder, what is this?
As the sun rose, it became all too clear
The grower had nothing to fear
The shadows cast were old and true
Zinfandel clusters showing flecks of blue
The gnarled vines would soon bring cheer
For their fruit went into bottles loved far and near
No one could have known on that dark, foggy morn
A beautiful wine would be born
So, what to name this wine crafted from its spooky host?
But simply and aptly ... the Old Ghost
Continue »