Letters from Lodi
An insightful and objective look at viticulture and winemaking from the Lodi
Appellation and the growers and vintners behind these crafts. Told from the
perspective of multi-award winning wine journalist, Randy Caparoso.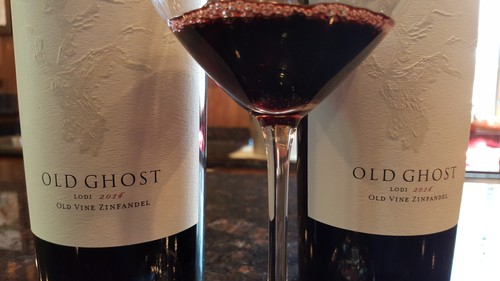 Klinker Brick's Old Ghost is born from a tale worthy of Halloween.
On a dark, foggy morning long ago
In a place few would dare to go
There stood a grower in the eerie light
Gazing at a frightful sight
Gnarled vines cast shadows in the mist
Causing the grower to wonder, what is this?
As the sun rose, it became all too clear
The grower had nothing to fear
The shadows cast were old and true
Zinfandel clusters showing flecks of blue
The gnarled vines would soon bring cheer
For their fruit went into bottles loved far and near
No one could have known on that dark, foggy morn
A beautiful wine would be born
So, what to name this wine crafted from its spooky host?
But simply and aptly ... the Old Ghost
Continue »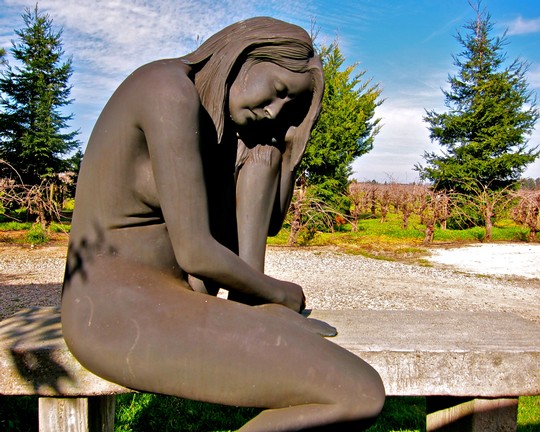 Contemplation in Lodi's The Lucas Winery's classic ZinStar Vineyard
Why are we fond of saying that Zinfandel is like "autumn in a glass?" Sure, it's part of the "romance" of wine language; but there is also a scientific reason – one that has repercussions on the aromas and flavors we perceive in typical Zinfandels, and one that has an impact on the foods that always seem to taste best with Zinfandels.
The reason is called rotundone: a physical compound found in wine varieties such as Zinfandel, Syrah, Petite Sirah and Grenache that contributes noticeable spice qualities similar to the experience of cracked peppercorns. We devote quite a bit of thought to this subject in a previous post, called Ah, the smell of spice (that is, rotundone) in autumn wines...
Continue »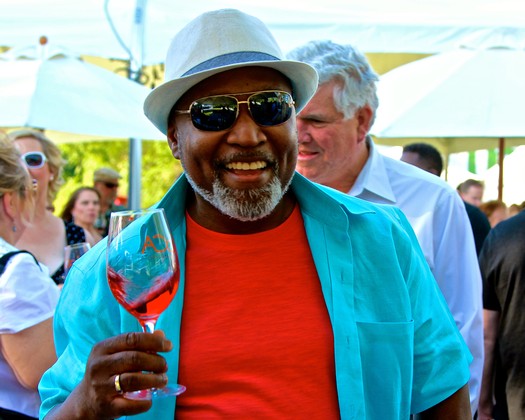 Can you imagine a perfectly delicious, healthy salad that is also a perfect match for Lodi's lush, sumptuous, gentle styles of Zinfandel?
For the past 11 years, Philadelphia's Tony Lawrence, the "Global Wine Chef" of "A Chef For You," has been demonstrating his incredibly Zin-friendly Chocolate Salad at either the yearly ZAP (Zinfandel Advocates & Producers) events in San Francisco or at the Lodi ZinFest taking place during May of each year in Lodi Lake Park...
Continue »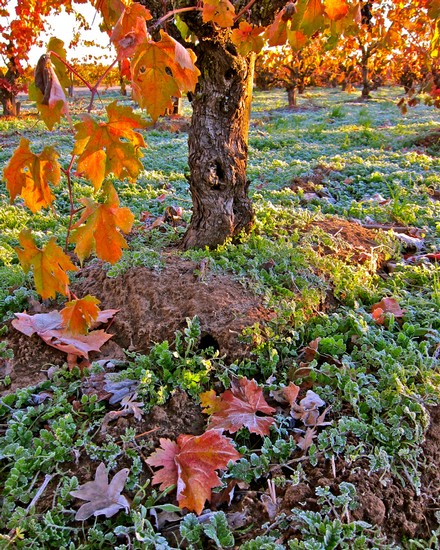 "Chilly tonight," starts off a poem by Lisa Shields – "sweater weather, and I pull out the flannel sheets..."
Now that the skies are darkening by 6:00, and the mercury is dipping below 50° at night, it's also that time of year for cozy red wines, pungent with berryish fruit tinged with aromas suggesting pumpkin pie spice and everything nice, or not.
Lodi's lush, round, often earthy styles of Zinfandel not only taste like autumn, they also seem to slip into more food contexts that virtually any other wine there is. We know, because we've made the taste comparisons – on the table, where it counts...
Continue »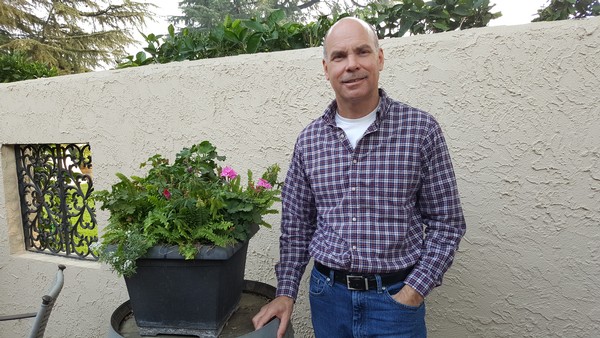 Behind an iconic wine brand, such as Woodbridge by Robert Mondavi, are everyday people like Todd Ziemann: Talented, committed and above all, passionate.
"The way I like to make wines is fruit with layers of complexity," Ziemann said. "Fruit is the focus."
Continue »
Our hearts ache in the wake of the devastating fires in Napa, Sonoma, Mendocino counties.
But together we can help.
California's regional wine associations have united in the #CAWineStrong statewide fundraising project from now through the end of October. Whether winery, restaurant, other business owners or individuals, there is a way for you to pitch in and help. Here's how:
Continue »
Lodi Winegrape Commission is participating in a joint effort among all California regional wine/winegrape associations to pull together in support of those areas affected by wildfires. We are disseminating information through joint press releases, social media posts, etc., regarding resources, donation drop offs, and other ways to lend support.
Continue »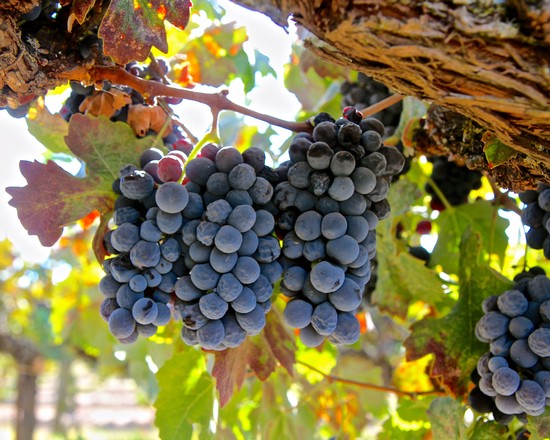 Barbera is one of those red wine grapes that have been around longer than anyone can remember. Nor can anyone remember why. Like one of those guys you can always depend upon to show up at your parties. Doesn't say much, but he's always... there.
Good example: In one of the old, classic books on California wine – Robert Gorman's Gorman on California Premium Wine (Ten Speed Press, 1976) – the author devotes over 270 pages on the enormous excitement generated by the best and latest California wines of the time. Despite the fact that, in the mid-1970s, there were close to 20,000 acres of the grape planted in the state, Gorman allots a total of only 27 words, in two sentences, to the subject of Barbera:
The varietal Barbera has many devotees among connoisseurs of California wine. The wines are usually tart, fruity, full flavored and useful for accompanying hearty, Italian style food...
Continue »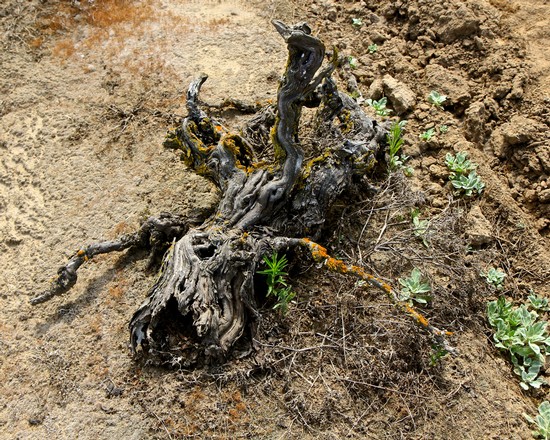 It's a good time to enjoy good ol' old vine Zinfandel. There's a little bit of chill in the air, leaves are turning color, and the mind drifts off into memories of brown spices, baking pies, stews on the stove, bread in the oven, ugly sweaters.
But enjoy those wines while you can; because – as we mentioned in a previous post, Last rites for Lodi's old vine growths – decently priced old vine Zinfandel grown in Lodi (the home of more old vine plantings than anywhere else in California) is disappearing as we speak...
Continue »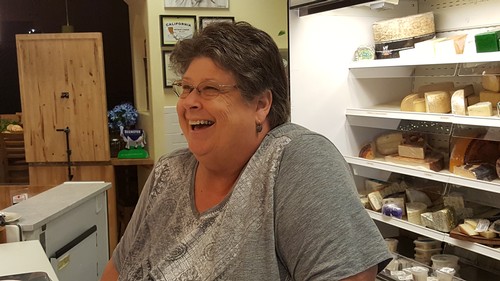 Cindy Della Monica started baking bread when she was 8 years old growing up in Cupertino.
She took to gardening at age 10.
She clearly embraced farm-to-fork before it became a movement.
"The farm-to-fork movement is huge," she said, "though that's what we used to do all the time."
And Della Monica still is following her childhood passion.
Cheese Central, a boutique, stand-alone cheese shop at 11 North School Street in downtown Lodi, is the culmination of Della Monica's 40-plus years in the culinary arts. She enjoys helping educate visitors about the wonderful world of cheese – an art form nearly as old as civilization itself.
Continue »