Letters from Lodi
An insightful and objective look at viticulture and winemaking from the Lodi
Appellation and the growers and vintners behind these crafts. Told from the
perspective of multi-award winning wine journalist, Randy Caparoso.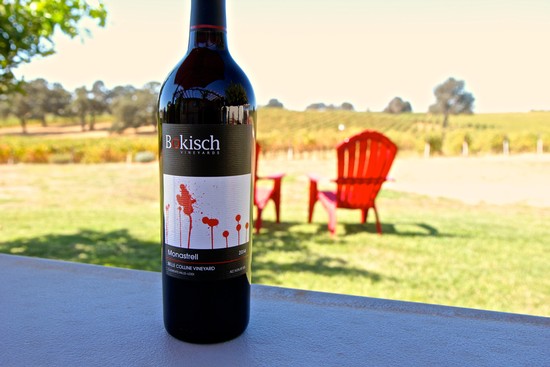 First, the skinny: this coming Friday/Saturday/Sunday (September 30-October 2, 2016), Bokisch Vineyards is offering a golden opportunity at their tasting room in Lodi's Clements Hills area. Visitors will be able to taste 4 vintages of their Bokisch Vineyards Belle Colline Vineyard Monastrell; 2007 being the oldest, and 2014 the latest.
What's the big deal? According to the winery:
Monastrell fans and newcomers to this unusual varietal, this event is for you! Monastrell is known by many names throughout Spain and France such as Mataro and Mourvèdre. With juicy flavors of dark forest fruit, mission figs and blackberry tea, this wine is one of our favorites. If you're a fan of Cabernet Sauvignon, you're bound to like Monastrell...
Continue »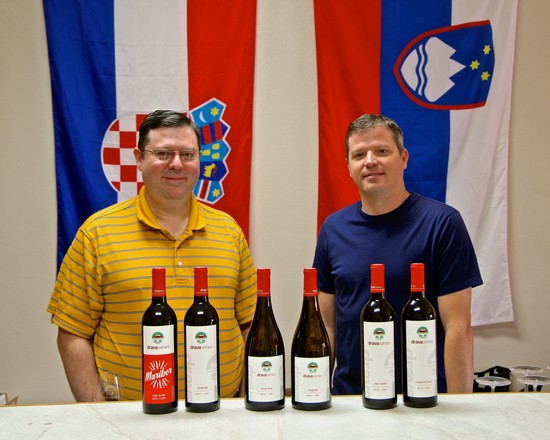 The brothers at Drava Wines, one of Lodi's latest wineries, are not only making deftly crafted small lot wines, well worth checking out. They also bring a worldly flair to the Lodi wine scene
This coming Saturday (September 24, 2016) William Carson – who co-owns Drava Wines with his older brother Steve Carson – will be boarding a plane for a long flight to Maribor, the second largest city in Slovenia. His mission: to do the honors of being the person to cut off the first 2016 cluster from the single oldest grape vine in the world (also documented in The Guinness Book of Records), located right alongside the River Drava, at the center of this ancient city...
Continue »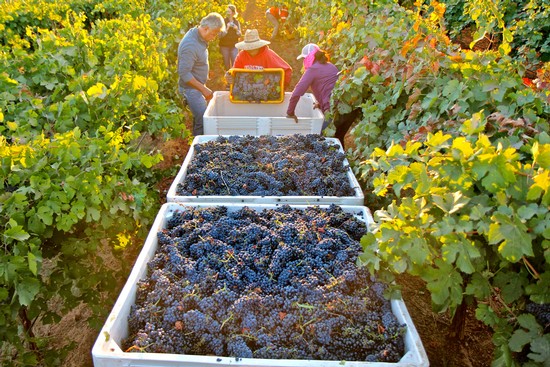 Since 2006 the Lodi Viticultural Area has been sub-divided by 7 more American Viticultural Areas, primarily on the basis of differentiated soils and topographies. You may ask, why is this so – is not the understanding of Lodi wines and vineyards complicated enough?
Apparently. Heck, there are major wine publications that still don't know Lodi exists. It's hard for narrow, stubbornly entrenched media pundits and wine world cognoscenti to wrap their heads around the idea that there are places on the West Coast other than, say, Napa Valley and Sonoma County that produce regionally defined wines of world class quality, unique unto their own. But that's another matter.
There are reasons why growers and winemakers look at Lodi as being a sum of different parts. Most of Lodi's growth as a wine region over the past 25 years has been outside the original area surrounding the City of Lodi, which is defined by an extremely deep sandy loam (i.e. Tokay Series) soil on a visibly flat, lower elevation (0 to 150-ft.) plain. This historic area – where the vast majority of Lodi's old ancient vine plantings (50 to over 100 years old) are located – is officially recognized as the Mokelumne River Viticultural Area.
Continue »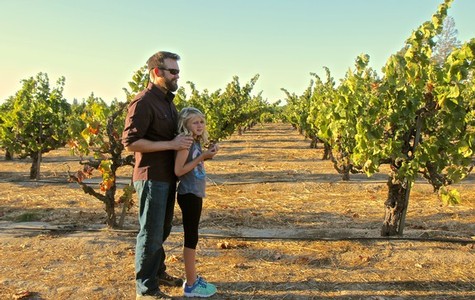 Carignan has always been prized as a black skinned blending grape in wine regions like Southern France, Spain and California. But in relatively rare instances, it makes a deep, sumptuous varietal red wine when bottled on its own; especially when vinified from old to ancient vines (50 to over 100 years old) in special regions such as Montpeyroux or Saint-Chinian in France's Languedoc-Roussillon, Montsant or Priorat in Spain, or Lodi or Contra Costa in California...
Continue »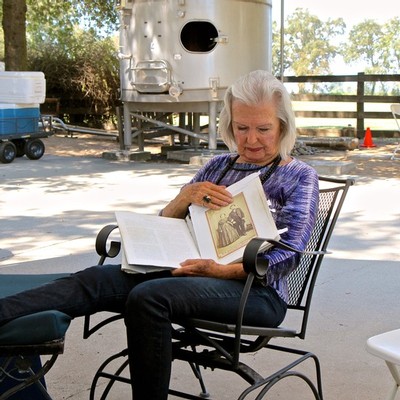 A lot of Lodi's recent redefinition as a wine region of some prestige has to do with its tangible treasures. A plethora of ancient vine plantings, for instance: scores of 50 to over 100-year-old plantings of Zinfandel, Carignan, Cinsaut, Grenache, or even mangled, unkempt patches of the once-popular Tokay grape, easily viewed alongside the road as visitors sail through the vineyards, skipping the light fandango between wineries.
But Lodi's treasures are also indubitably found among its growers and winemakers. For example, visitors to many of Lodi's wineries – such as LangeTwins Family, Mettler Family, Harney Lane, Borra Vineyards, or Klinker Brick – will invariably find themselves conversing with fourth or fifth generation Lodi natives, whose families first began farming in the region as far back as the 1800s. Contrast this with wineries in even the most established coastal regions of California, where ownership rarely survives a second generation...
Continue »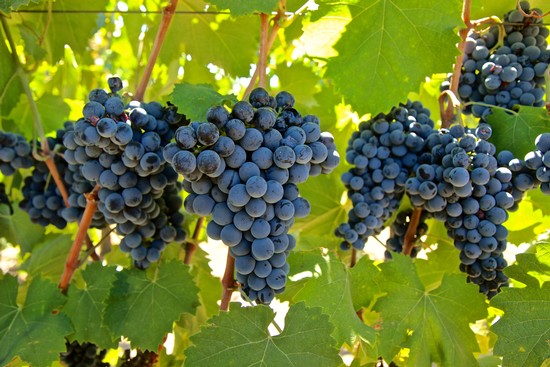 One of the finest examples of Pinotage – a crossing of Vitis vinifera varieties (Pinot Noir x Cinsaut) originally bred in South Africa by a Stellenbosch University Professor of Viticulture named Abraham Izak Perold in 1925 – is grown right here in Lodi, California...
Continue »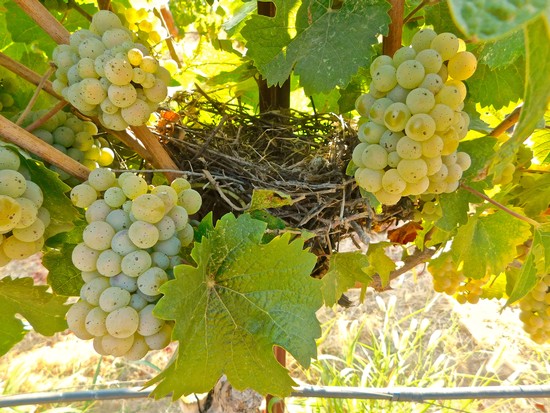 Among the most "surprising" things cited by visiting wine bloggers during this past month's Wine Bloggers Conference (i.e. #WBC16, August 11-14, 2016) is the fact that there are over 100 varieties of European wine grapes (Vitis vinifera) grown in the Lodi Viticultural Area.
Lost among the dozens of positive blogs posted since #WBC16 has been this salient fact: it should not be much of a surprise. Vitis vinifera, after all, originated in the Mediterranean Basin, and Lodi's climate is squarely Mediterranean, as is most of the rest of California's coastal wine regions. Lodi is a home away from home for classic European varieties...
Continue »