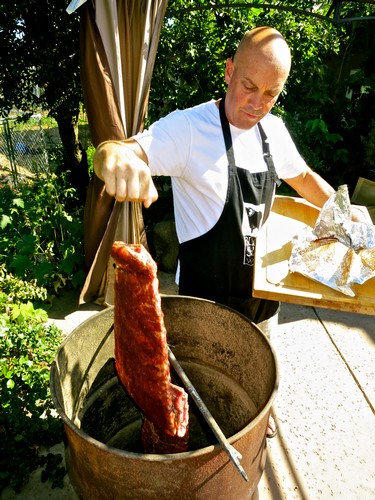 Are we overstating things when we say that Lodi wines are ideal for barbecued foods?
Hear us out: Lodi is known – and sometimes faulted (particularly by more narrow minded wine press) – for growing softer, lusher, fruit-forward styles of wine.
We get that; but we also know there are advantages. Our climate falls within the warmer spectrum of what is defined as a classic, dry seasonal Mediterranean climate. That is to say, Lodi's average temperatures are on the par with the mid-to-upper sections of Napa Valley (St. Helena and northwards) as well as Sonoma County regions up around Healdsburg, but without as much fog influence during the growing season.
This results in slightly narrower diurnal swings – summer nights that are not quite as cold, and summer days that are not quite as hot – which, when you think about it, are closer to what you actually find in the Mediterranean Basin (where classic "hot" wine regions, like France's vast Provence, are even narrower in diurnal swings than anywhere on the West Coast). This subtle difference has an impact on grapes, and ultimately on Lodi's unique style of wines...
Continue »