Letters from Lodi
An insightful and objective look at viticulture and winemaking from the Lodi
Appellation and the growers and vintners behind these crafts. Told from the
perspective of multi-award winning wine journalist, Randy Caparoso.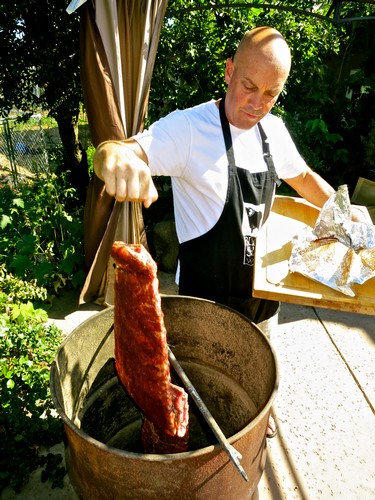 Are we overstating things when we say that Lodi wines are ideal for barbecued foods?
Hear us out: Lodi is known – and sometimes faulted (particularly by more narrow minded wine press) – for growing softer, lusher, fruit-forward styles of wine.
We get that; but we also know there are advantages. Our climate falls within the warmer spectrum of what is defined as a classic, dry seasonal Mediterranean climate. That is to say, Lodi's average temperatures are on the par with the mid-to-upper sections of Napa Valley (St. Helena and northwards) as well as Sonoma County regions up around Healdsburg, but without as much fog influence during the growing season.
This results in slightly narrower diurnal swings – summer nights that are not quite as cold, and summer days that are not quite as hot – which, when you think about it, are closer to what you actually find in the Mediterranean Basin (where classic "hot" wine regions, like France's vast Provence, are even narrower in diurnal swings than anywhere on the West Coast). This subtle difference has an impact on grapes, and ultimately on Lodi's unique style of wines...
Continue »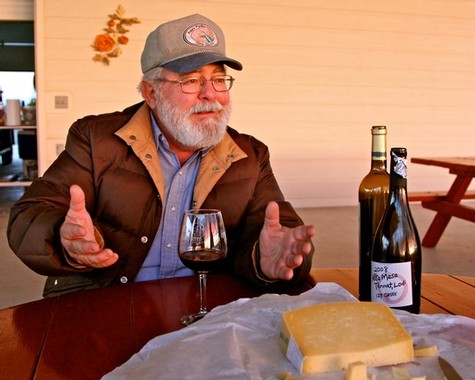 Some of our most popular ZinFest Wine School "classes" over the past ten years have been our wine and cheese tastings; especially recently, since we've been able to count on the help of Lodi's own local cheese master, Cindy Della Monica (owner of Downtown Lodi's Cheese Central).
To get you warmed up for this year's ZinFest wine and cheese tasting, we thought it a good idea to discuss the subject in cheesy detail. Why? Because it's almost as much fun as sitting down with plates of cheese and glasses of wine to actually consume the subject! So here goes...
Continue »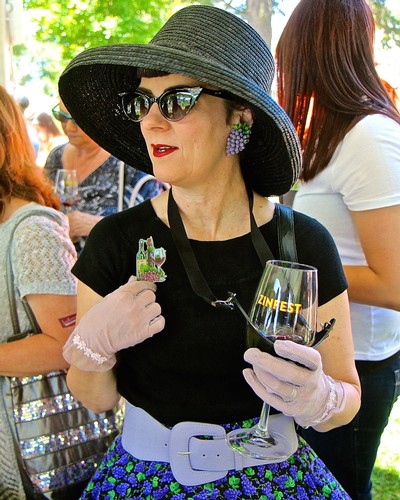 It may be all about the vino – the deliciously round, lush, pure and balanced wines of the Lodi wine region – during the Saturday wine festival at 2017 Lodi ZinFest (May 20, 2017), but you can bet that you will be able to experience the liquid joy of Delta grown grapes in a variety of other stimulating ways.
Starting with the culinary and educational...
Continue »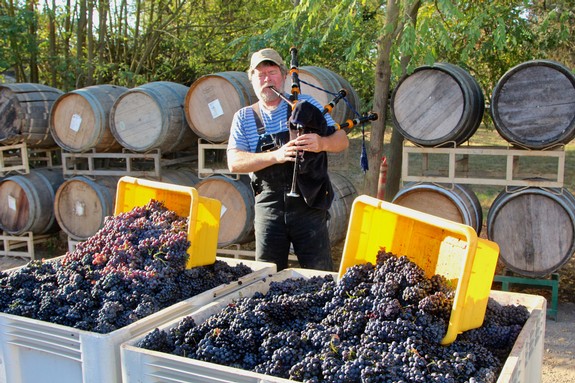 Count Greg La Follette as another widely proclaimed winemaker based outside the Delta who has come to appreciate the distinct beauty of the Lodi Viticultural Area.
Mr. La Follette – who previously established his field creds as a North Coast Pinot Noir and Chardonnay specialist of considerable notoriety at wineries like Flowers, Hartford Family, De Loach, and most recently his own La Follette Wines (formerly called Tandem) – has recently begun selling "futures" for a 2015 Alquimista Cellars Jessie's Grove Ancient Vine Zinfandel ($55). The Sebastopol/Sonoma based Alquimista Cellars is La Follette's latest project, started two years ago in partnership with Patrick Dillon, following a disassociation from his former eponymous business...
Continue »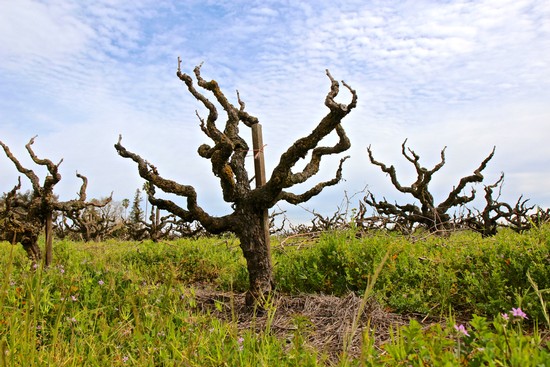 Quietly, individual members of the Lodi Native group have been offering their bottlings of 2014 Zinfandels – the third vintage of wines produced under the auspices of this independent project – at their respective wineries; while a 6-bottle selection packed in handsome wood boxes is available through the Lodi Wine & Visitor Center.
Two things distinguish the 2014 Lodi Native Zinfandels:
1. There were nine different Lodi Native Zinfandels produced in 2014; an increase from the six bottlings of the previous two, inaugural vintages.
2. In the 2014 6-pack box, two of the vineyard selections have changed from the previous two vintages.
Let us back up a little and talk about what the Lodi Native project is all about. It began at the start of 2012, when six of Lodi's top Zinfandel specialists got together to establish a group project dedicated to producing wines under a single label, each one showing off the distinct sensory qualities engendered in different heritage plantings (i.e. vineyards over 40, 50, and in some cases, 100 years old) within the Lodi Viticultural Area...
Continue »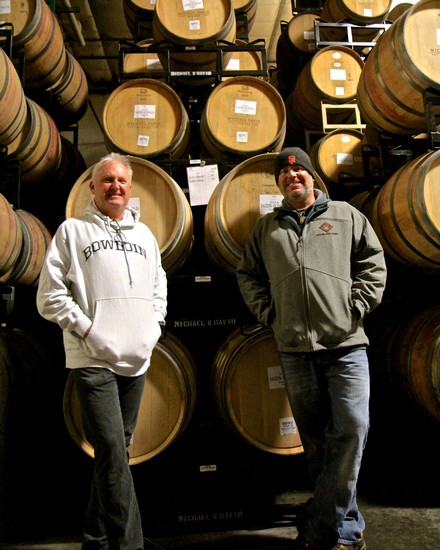 One of the more interesting reports logged by the industry trade publication, Wine Business Monthly, is a yearly list of 30 largest American wine production companies in terms of case sales within the U.S.
In the February 2017 issue of WBM, two companies with direct ties to Lodi – Delicato Family Vineyards (DFV Wines) and Michael David Winery – are listed among the 30 biggest selling companies, which account for "nearly 90 percent of domestic wine sold by volume" (according to WBM). The Lodi Viticultural Area, in fact, supplies a significant amount of wine grapes to many (if not most) of the country's largest producers...
Continue »