Letters from Lodi
An insightful and objective look at viticulture and winemaking from the Lodi
Appellation and the growers and vintners behind these crafts. Told from the
perspective of multi-award winning wine journalist, Randy Caparoso.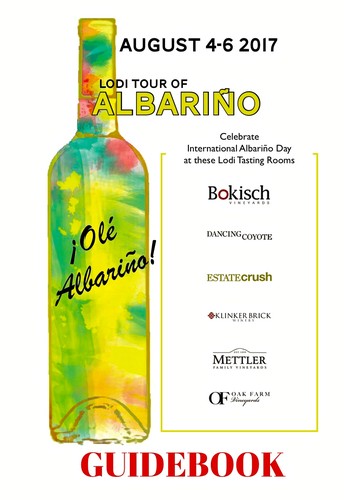 In recent years, so many Lodi based wineries have begun producing white wines fashioned from the Albariño grape, it's practically become "Lodi's Chardonnay."
In fact, you can probably make an argument for that, since you will now find more Lodi wineries producing Albariño rather than Chardonnay, and for good reason: Albariño produces the type of dry, medium bodied (not heavy, not light), crisply balanced and fragrant (and almost always, oak-free!) white wine that suits more and more wine lovers' tastes – especially for the foods we love (think fresh summer salads, ceviches, sushi, sashimi, cold soups, shrimp on ice, oysters in half-shells...).
Lodi is no "ordinary" wine region!
Continue »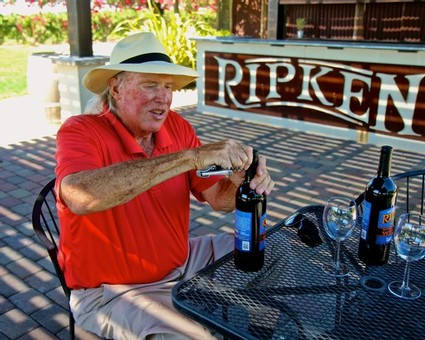 Lodi's Richard "Rip" Ripken has long been known for a philosophy he describes, simply, as taking the "road less travelled." For Ripken, who owns Ripken Vineyards & Winery, it means several things.
For one, exploring off-beaten paths around the world. It was Italy's Umbria region, for instance, that Ripken and his wife Nancy first discovered the joys of Sagrantino – the grape of Sangrantino di Montefalco, ranked as an Italian DOCG (the country's highest quality classification. That was in 2012...
Continue »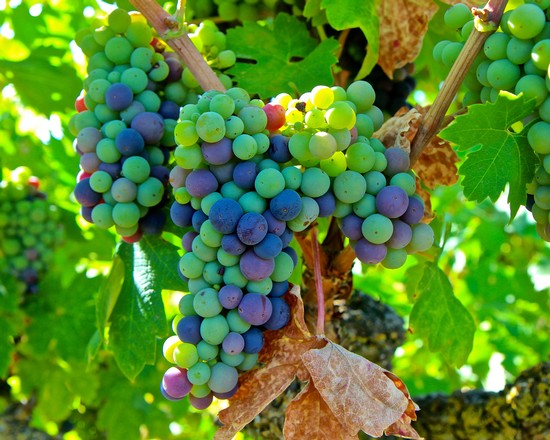 As of mid-July 2017, it's that time of year again in Lodi wine country – the start of veraison, the handy French term (véraison) for "change of color of grape berries." Call it a coming of age (a vinous bar mitzvah?) of grapes, which happens in an often spectacular blaze of colors, from greens to reds and purplish blues and blacks.
But it's not just the transitioning of hues that grape growers see in their vineyards. To them it also means grapes have a reached a mid-point of develpment; when berries cease accumulating green mass and begin to accumulate the sugars and flavors instead, which will make fermentation happen and lots of wine lovers happy...
Continue »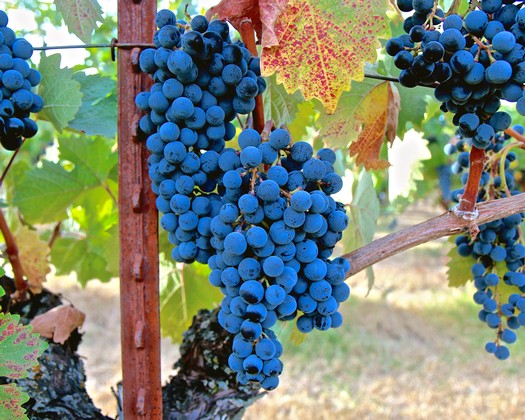 Whoda thunk?
That a German red wine varietal normally turned into light, simple, tutti-fruity red wines, typically with small amounts of residual sugar, could yield such a seriously dry, deep, ponderously dark and flavorful red wine in the Lodi, California?
But that's exactly what Mokelumne Glen Vineyards, located on the east side of the City of Lodi, has been doing over the past 10 years on their property, quietly becoming renowned for its "German Collection" (albeit, German and Austrian grape varieties – at this writing, numbering 50 total)...
Continue »

What is a teinturier? Now, that's a good question for a wine themed game of trivial pursuit.
Teinturier is the French word for "dye," but in respect to wine, it refers to a type of black skinned grape possessing red colored flesh or juice. Teinturiers are unusual because the flesh of the vast majority of red wine grapes is absolutely colorless, devoid of pigments.
All the familiar red wine varietals – Cabernet Sauvignon, Merlot, Pinot Noir, Zinfandel, etc. – are white pulped. All the color in wines made from these varieties is derived from the skins of those grapes – the pigments extracted during the fermentation process (since red wines are always fermented skins, seeds and all – the skins also contributing the tannin as well as much of the flavor components associated with these varietals)...
Continue »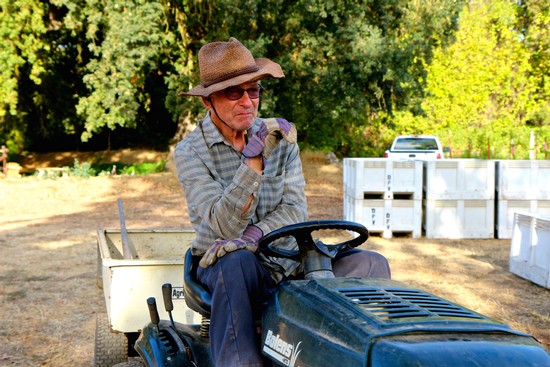 In the latest Wine Business Monthly (July 2017), Jake Lorenzo (the pseudo name of longtime Sonoma winemaker/journalist Lance Cutler) writes an interesting thing about how wine regions successfully evolve; saying: It is Jake Lorenzo's experience that every wine region dates back to a couple of pioneers. These are people with vision, drive and confidence who are well ahead of their time.
The operative phrase in this observation is "well ahead of their time..."
Continue »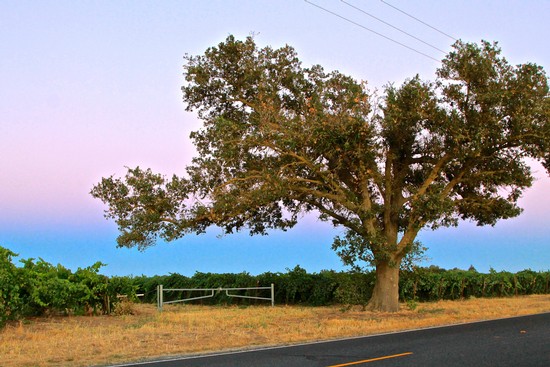 When you come to a fork in the road, take it. - Yogi Berra
The Lodi wine region, along with American wine consumers, have recently reached another crossroad; at least according to several industry observers speaking at the Second Annual Lodi Vineyard & Wine Economics Symposium, held last week at Lodi's Wine & Roses Hotel, and attended by about 150 industry professionals...
Continue »