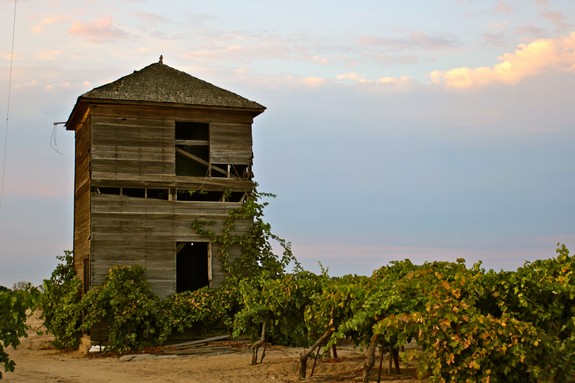 Ramshackle water tower rising up from Lodi's sandy river shores
Tired of the same ol' same ol'? Join the club!
The beautiful thing about Lodi is that this is one American Viticultural Area –with over 100,000 acres fine wine grapes, the most widely planted in the U.S. – that doesn't limit itself to standard commercial varieties.
There are well over 50 classic wine grapes commercially grown here, and at least another 50 grapes cultivated on a limited or experimental basis. Lodi doesn't grow everything, but there sure is a heckuva lot: from Albariño, Aglianico and Alicante Bouschet to Zinfandel and Zweigelt, and a bewildering number in between (Charbono and Dornfelder, Cinsaut and Silvaner, Piquepoul and Pinotage, Petite Sirah and Petit Verdot, Mourvèdre and Moscatos, Torrontés and Teroldego, Viognier, Vermentino, Verdelho, Verdejo, and oh-so-much-more).
Continue »