Letters from Lodi
An insightful and objective look at viticulture and winemaking from the Lodi
Appellation and the growers and vintners behind these crafts. Told from the
perspective of multi-award winning wine journalist, Randy Caparoso.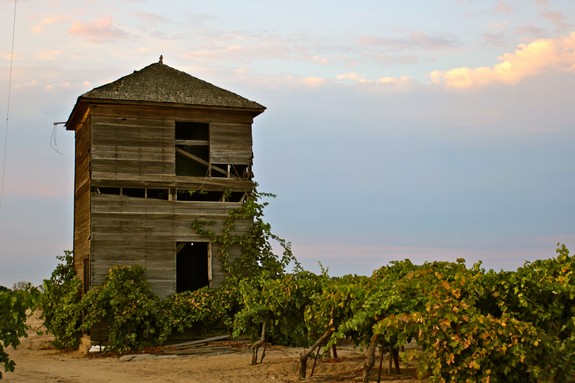 Ramshackle water tower rising up from Lodi's sandy river shores
Tired of the same ol' same ol'? Join the club!
The beautiful thing about Lodi is that this is one American Viticultural Area –with over 100,000 acres fine wine grapes, the most widely planted in the U.S. – that doesn't limit itself to standard commercial varieties.
There are well over 50 classic wine grapes commercially grown here, and at least another 50 grapes cultivated on a limited or experimental basis. Lodi doesn't grow everything, but there sure is a heckuva lot: from Albariño, Aglianico and Alicante Bouschet to Zinfandel and Zweigelt, and a bewildering number in between (Charbono and Dornfelder, Cinsaut and Silvaner, Piquepoul and Pinotage, Petite Sirah and Petit Verdot, Mourvèdre and Moscatos, Torrontés and Teroldego, Viognier, Vermentino, Verdelho, Verdejo, and oh-so-much-more).
Continue »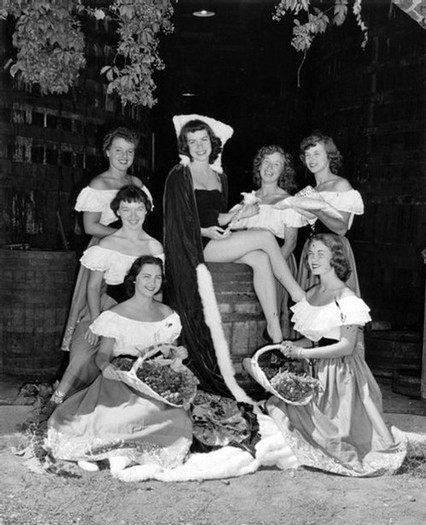 Lodi Grape Festival Court, circa 1940s
Unlike Hollywood stars, viticultural and winemaking regions are never overnight sensations. For European regions, great wines and success stories are the accumulation of centuries, if not millenniums, of practical knowledge, hard won through trial and error. New World wine regions have had the advantage of learning from the Old, and so their histories are more compressed.
Over the past year on this blog site we've devoted a considerable amount of words and images to the history of the Lodi Viticultural Area precisely because of the region's seemingly overnight success. As recently summarized in How Lodi saved the wine world in 2015, Lodi has been recognized by various groups as special enough to garner titles like "Wine Region of the Year," "Vineyard of the Year," "Grower of the Year," "Winery of the Year," and "Sustainable Winegrower of the Year."
Continue »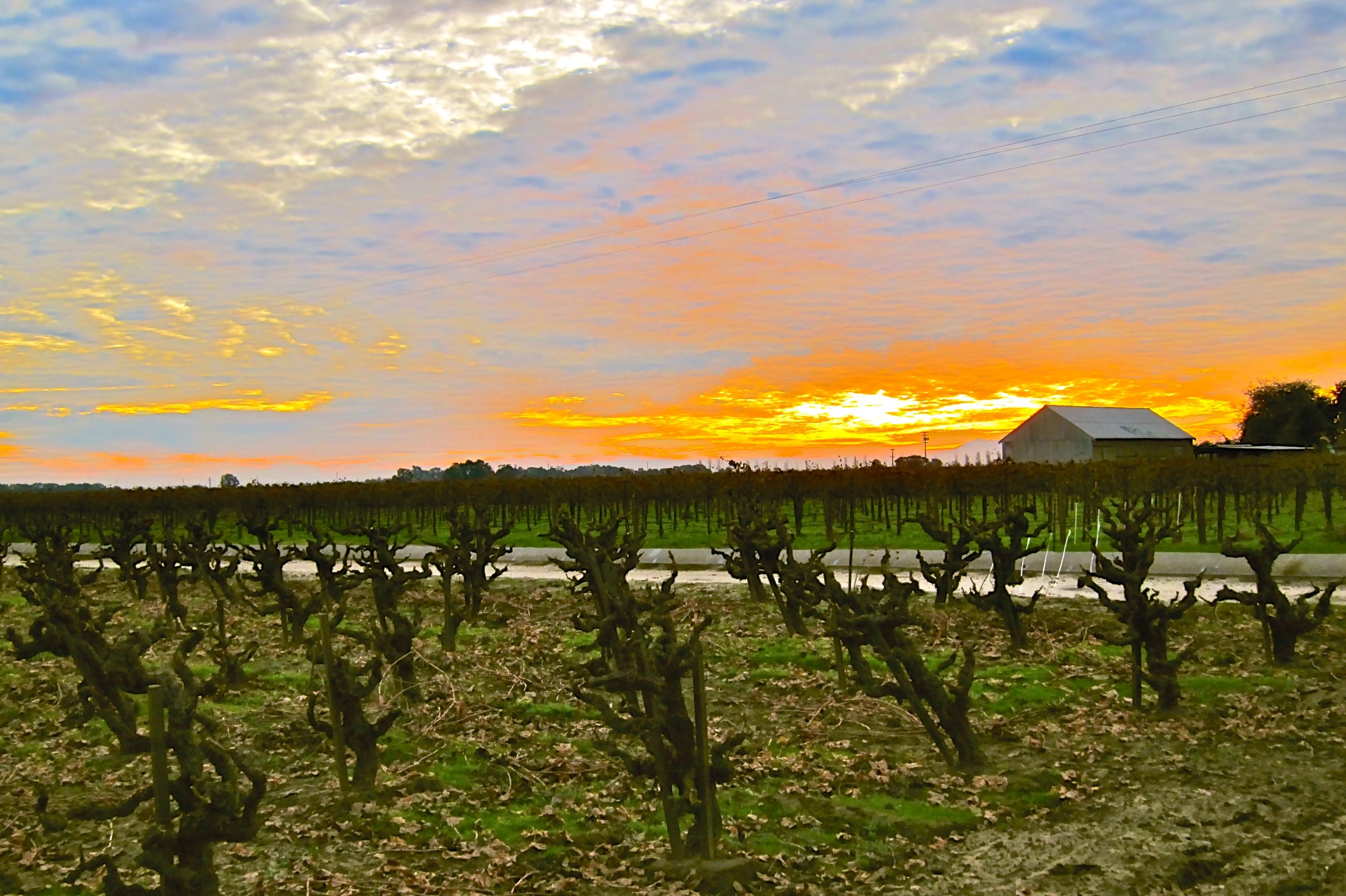 December in Lodi: ancient Zinfandel, distant barns and gold on plum-gray sunsets
When gloomy gray Decembers are roused to Christmas mirth,
The dullest life remembers there once was joy on earth,
And draws from youth's recesses
Some memory it possesses,
And, gazing through the lens of time, exaggerates its worth,
When gloomy gray December is roused to Christmas mirth...
- Ella Wheeler Wilcox (Christmas Fancies)
For Christmas mirth in Lodi, all we need do, even during the grayest and dampest of days, is look outside our windows. When you live in Lodi wine country - with over 100,000 acres of wine grapes planted, easily the most widely planted wine region in North America - sometimes it's easy to overlook Nature's annual show of joy and colors. 
Continue »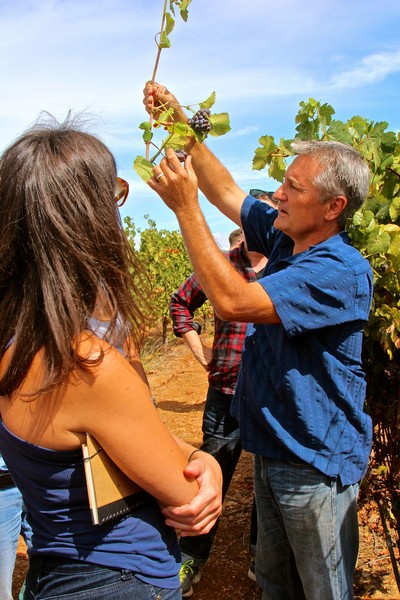 Markus Bokisch teaching sommeliers about vine morphology in his Vista Luna Vineyard
This past November 2015 Lodi's Markus Bokisch of Bokisch Ranches was named one of the 20 Most Admired Grapegrowers in North America by the respected industry publication, Vineyard & Winery Management.
Continue »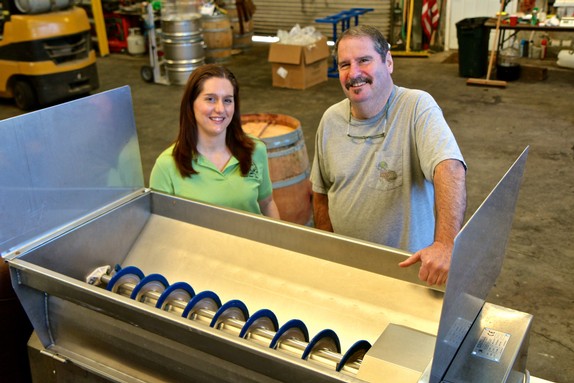 Toasted Toad's daughter/father team Laura and Jeff Werter in their Downtown Lodi winery
Last week, speaking in his Downtown Lodi winery and tasting room, Toasted Toad Cellars Owner/Assistant Winemaker Jeff Werter told us, "It's been 4 years, 1 month and 5 days since we opened, and we've loved every minute of it."
Continue »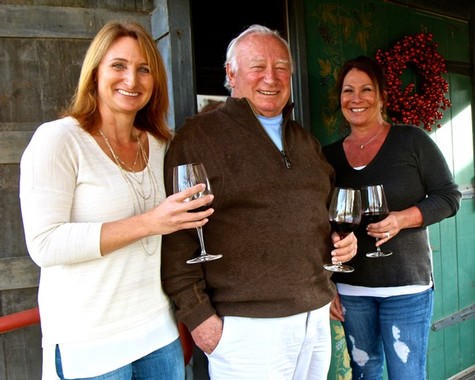 The Lodi natives behind Oak Ridge Winery: Raquel Maggio-Casity, Rudy Maggio and Shelly Maggio-Woltkamp
Quietly, effectively – almost like a stealth craft the size of a long-range B-52 – there is one Lodi grower/winery that has been compiling a stellar record of fine, consistent, dependably well-priced wines available in not just every state, but also around the world.
Continue »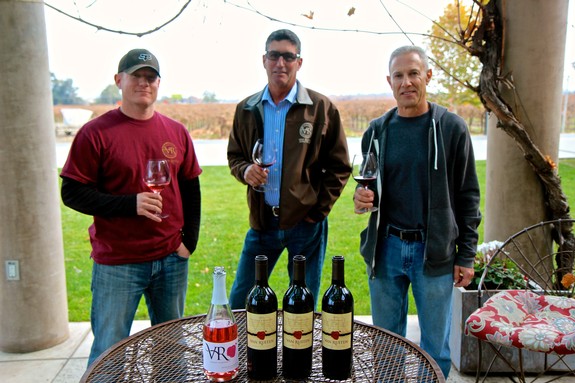 The Van Ruiten Family team: Ron Justice (Assistant Winemaker), Bill Rogan (President/GM) and John Giannini (Winemaker)
There are some subtle yet significant changes afoot at Van Ruiten Family Vineyards & Winery. "VR" is not just one of the Lodi Viticultural Area's most consistent wine producers, but also one of the region's largest vineyard holders (most of what the Van Ruiten family grows actually goes to other wineries).
Continue »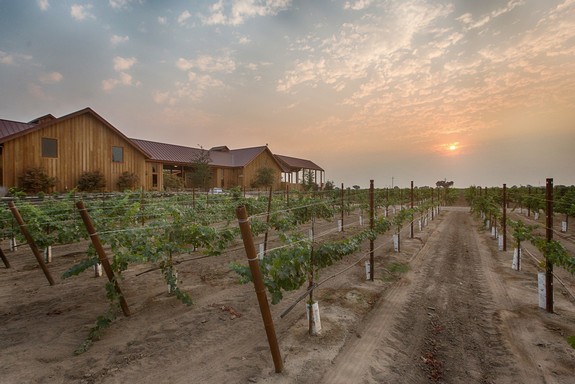 Oak Farm Vineyards and winery during a September sunset
"Keeping things alive forever" is how California photographer John Curley (please visit johncurleyphotographer.com) describes his ambition whenever he looks through the peephole of his camera.
This past September Mr. Curley was in Lodi wine country to photograph the Lodi Harvest SOMM Camp, co-sponsored by the Lodi Winegrape Commission and the restaurant trade magazine, The SOMM Journal.
Continue »