Letters from Lodi
An insightful and objective look at viticulture and winemaking from the Lodi
Appellation and the growers and vintners behind these crafts. Told from the
perspective of multi-award winning wine journalist, Randy Caparoso.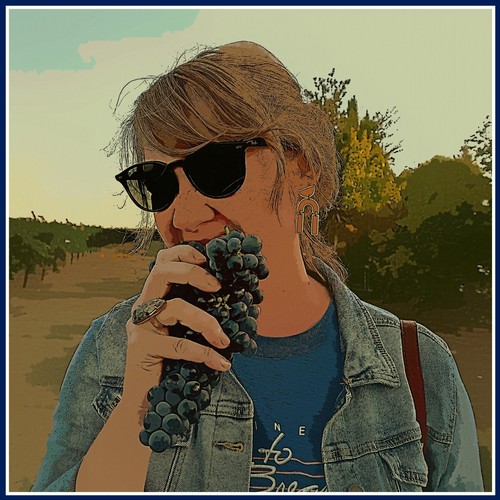 I love alternative style wines. They have kept my interest in wine perked up for the nearly 50 years that I've been working in wine-related industries. Otherwise, I'd be bored to tears.
Still, I have to admit: Many of the alternative wines of today are no more original or innovative than conventional wines. Over and over again, you hear the same words...
Continue »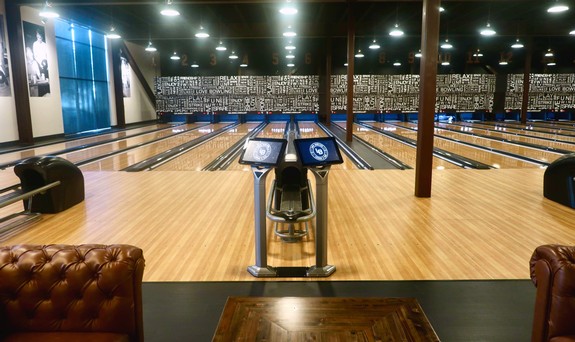 There's never any question how important grapes are to the Lodi region economy, history and culture. It's everywhere. Clusters or vines festoon public landmarks and permanent displays, including the emblem on the sides of City of Lodi police cars. The Lodi High School football team is called the Flames—after Flame Tokay, once the region's most widely planted grape—and their crosstown rival is Tokay High School.
Last week Lodi Bowling, located alongside Lodi's historic railroad tracks at W. Lockeford and N. Sacramento streets, held its soft opening, and is now revving up for full-fledged business. Its full name is Lodi Bowling, Lounge & Bar, as in full bar and menus, ranging from appetizers, fresh salads, hand kneaded pizzas, complete-plate entrées and made-to-order desserts...
Continue »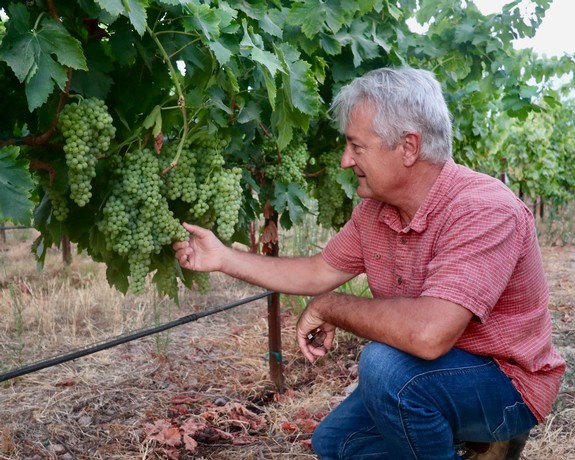 Look out, world, California is almost ready to become a Cava producer!
California Cava, in actuality, is a misnomer, since Cava means "sparkling wine grown in Spain," and California is obviously not Spain. 
Cava, in fact, is what is called a Denominación de Origen (DO), applicable only to sparkling wines made in one particular part of Spain in the vicinity of Catalonia's Penedès region, in the same way France's Champagne only comes from the Champagne appellation in France...
Continue »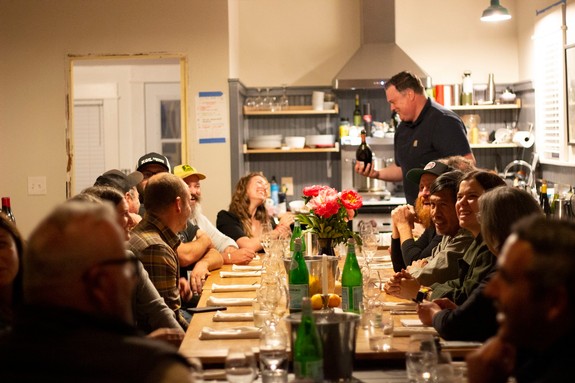 The Lodi-based Victor Book Club has been around for less than five years, although during the first two years it wasn't called anything. It may not last much longer because, well, times change, people run out of steam or recalibrate, and all groups go through permutations. The Victor Book Club may even become mythical—something existing as a figment rather than actual phenomenon—and therefore, something that might as well be talked about now, while it is still happening.
Whatever its history or fate, this loose-knit group of industry wine professionals has managed to evolve into something of a subculture of surprising influence well beyond the scope of Lodi, a wine region which, ironically, is still looking for some semblance of its own place and identity within the global community of other wine industries, or in terms of wine appreciation around the world...
Continue »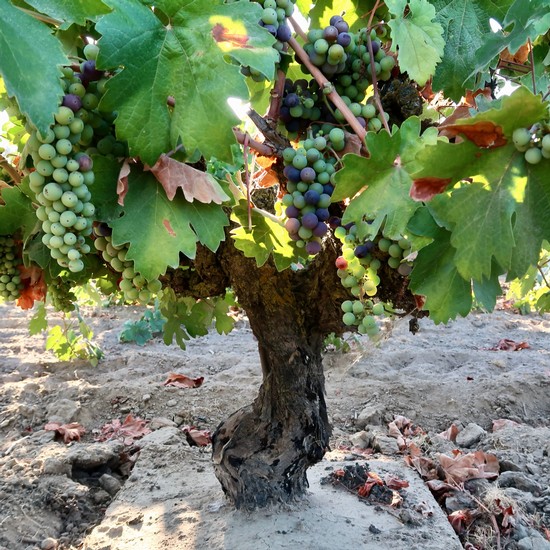 What happens during veraison
During one particularly long, bumpy drive up on Mendocino Ridge, Marchelle winemaker/owner Greg La Follette once broke the monotony by telling this joke: "Have you heard about the winemaker who died and went to heaven? I haven't either!"
But I will tell you one thing that gets winemakers' juices flowing: The annual period of veraison—from the French word, véraison—taking place in vineyards in the Northern Hemisphere around this time of year... 
Continue »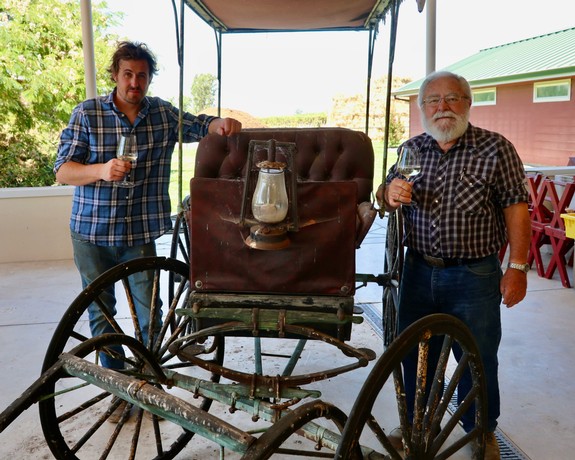 "Ah, notice that smell?" asked Ron Silva, owner/grower of Silvaspoons Vineyards in Lodi's Alta Mesa AVA, as we puttered around his ranch in his Kubota RTV. "That's the smell of money!" Mr. Silva was referring to the giant piles of compost he amasses, and lovingly nurtures, on his Sacramento County property, consisting of hayfields, grazing cattle and sheep, alongside 350 acres of vines.
Like most of Lodi's top vineyards, Silvaspoons is certified by LODI RULES for Sustainable Winegrowing. Not only does Mr. Silva fulfill the inch-thick book of requirements dictated by this farming system, he constantly aims to surpass them. "My next project," he tell us, "is to plant bee-friendly clover between the rows... and this year, I'll be folding in the biochar with the compost to get a more organically combusted biomass." For sustainable farmers, this shop talk is more like bedroom talk...
Continue »