Letters from Lodi
An insightful and objective look at viticulture and winemaking from the Lodi
Appellation and the growers and vintners behind these crafts. Told from the
perspective of multi-award winning wine journalist, Randy Caparoso.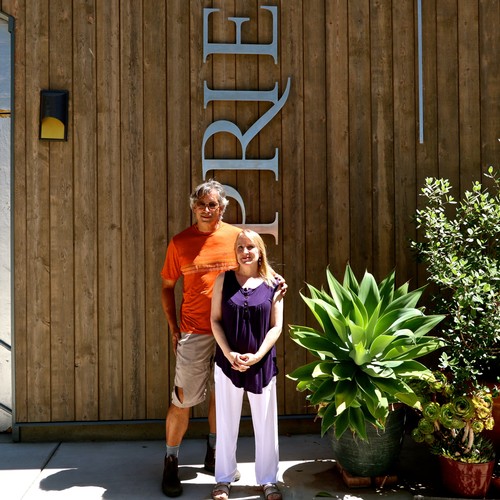 It was only ten years ago when PRIE Vineyard & Winery's John and Lisa Gash moved from Livermore Valley to join the Lodi winegrowing community by purchasing a home and 8.5-acre vineyard on Alpine Rd. previously planted to Cabernet Sauvignon. They built a spiffy, new winery with a 2,000-case capacity—the most they originally planned to produce—and a cozy tasting room (opened to the public in 2015) that eventually proved to be so inadequate that they now do their tastings outdoors, under the shade of their towering oaks.
That wasn't the only thing that didn't go exactly according to plans. The major changes actually have more to do with an evolving approach, or philosophy, pertaining to winemaking and wines in general. "It's been a 10-year project," explains Mr. Gash, "switching out from Cabernet Sauvignon to other grapes, particularly Rhône varieties which stand a better chance of withstanding the heat, the water conditions and global changes in weather we're now experiencing..."
Continue »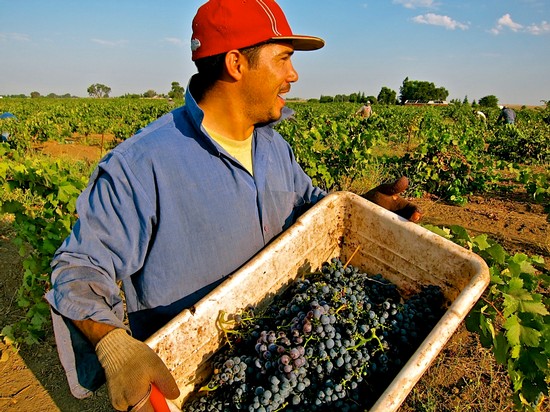 This article is a rewrite of an article (including all the original photos) first posted on this site on September 11, 2011. It has been adjusted to reflect 2022 circumstances, although most of the original content is being resurrected because the points that were made are as salient today as they were in 2011.
The makings of California's top cult Zinfandel
Among California's prestige producers of Zinfandel, Turley Wine Cellars is undoubtedly the one accorded the most "cult" status: Coveted with almost religious fervor by Zinfandel lovers to the point where they often pay ridiculous prices for them. Although Turley has dependably released its wines at suggested $30 to $60 retail prices, demand is such that they are often traded or re-sold for twice those prices, or more...
Continue »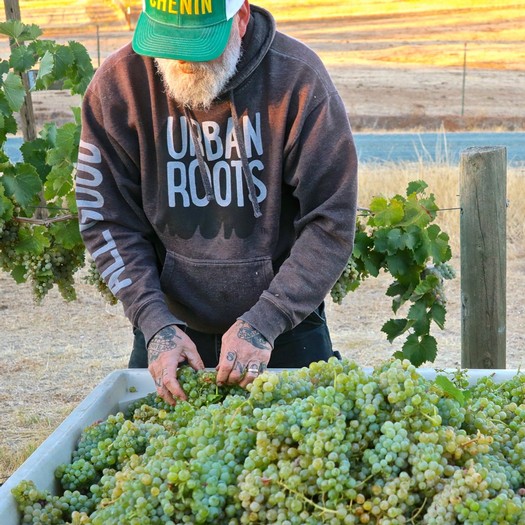 The second week of August 2022—August 10 through 17 to be precise—was a busy time for a certain type of grape grower, and certain types of winemakers, sourcing from the Lodi appellation.
There was a time when virtually no one picked in the first two weeks of August. Except for sparkling wine producers, who need grapes with lower sugar levels and higher acidity to produce wines going through first and secondary fermentations...
Continue »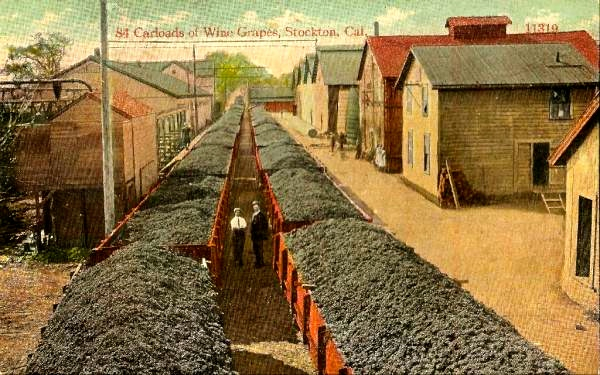 Postcards, according to historians, have been utilized as a form of communication since 1848. The first private commercial postcards, printed without any images, were printed up in Philadelphia in 1861. Usage of postcards quickly spread around the world; it was in France, in 1870, when the first picture postcards appeared.
Some of the most compelling historical records of the history of Lodi winegrowing are images captured in postcards. Although many of us, to this day, still enjoy the tradition of purchasing and mailing out postcards to family and friends wherever in the world we may travel—including the irony of getting back home to see the recipients of our colorful greetings even before the cards arrive in the mail—the "Golden Age of Postcards" is said to have been between 1890 and 1915...
Continue »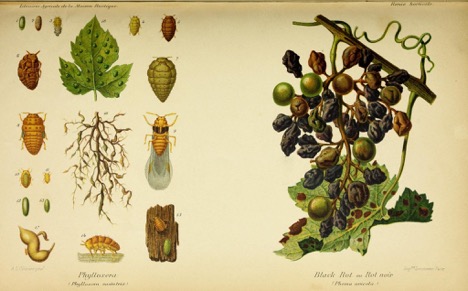 Own-rooted vs. grafted old vine growths
The defining attribute of Lodi's Mokelumne River Viticultural Area is its sandy loam soil, classified in the Tokay series. The appellation's dependably warm, sun-soaked Mediterranean climate has just as much impact, and this watershed area's location between the snow masses of Sierra Nevada and the wetlands of Sacramento-San Joaquin River Delta has given farmers plenty of access to water for well over 100 years...
Continue »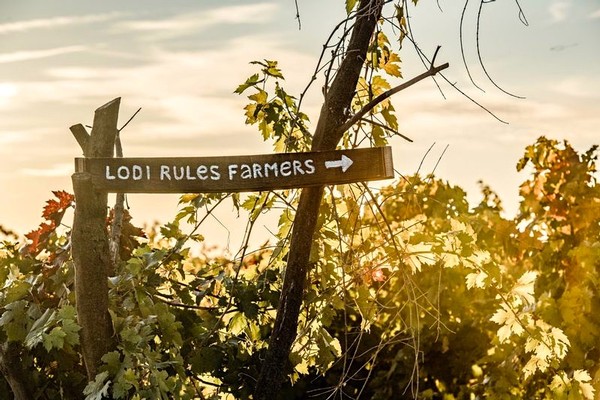 Growing international acclaim
This past month, the Lodi Winegrape Commission's Stephanie Bolton, PhD, talked about the recent reception of the LODI RULES for Sustainable Winegrowing program at the 2022 International Cool Climate Wine Symposium in Ontario, Canada:
"The crowd's reception was incredible. I couldn't stop smiling. It was a packed room full of enthusiastic listeners from the UK, Australia, New Zealand, Canada, and elsewhere. The audience had so many questions at the end of the hour presentation that I was shooed off the stage so we didn't take more time away from the next presenter...
Continue »