Letters from Lodi
An insightful and objective look at viticulture and winemaking from the Lodi
Appellation and the growers and vintners behind these crafts. Told from the
perspective of multi-award winning wine journalist, Randy Caparoso.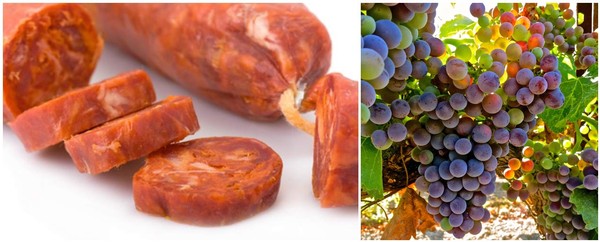 The linguiça factor
In Hawai`i, one of the most significant contributions of Portuguese emigrants, who began to pour into in the Islands in 1878 (over 16,000 immigrants by 1911), was the ukulele—the musical instrument that has become emblematic of the Aloha State. When you hear the strumming of an ukulele, you think of palm trees, pillowy white beaches and grass skirts of hula dancers swaying in the wind. The ukulele is credited to three cabinet makers (Manuel Nunes, Augusto Dias, and José do Espírito Santo) who immigrated from Madeira in 1879...
Continue »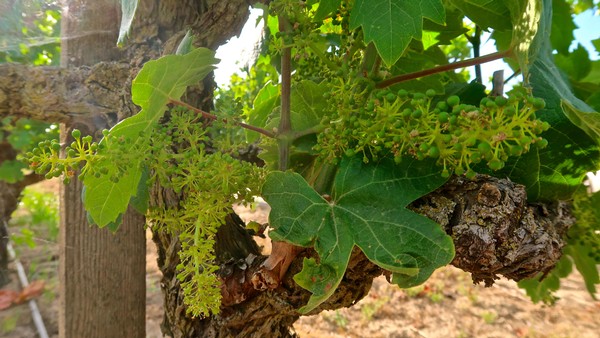 Mettler Family Vineyards has recently released a first for this highly respected brand: Two vineyard-designate Zinfandels, both representing the best of what can be grown on the east side of Lodi's Mokelumne River appellation.
Of the two new bottlings, the 2019 Mettler Family Vineyards Steacy Ranch Zinfandel ($38) is the more delicate. The word "delicate," in fact, may seem like a contradiction in terms to many consumers (or members of the media) who automatically assume that Lodi-grown Zinfandel is always "big," super-ripe or "jammy" in fruitiness. Mettler Family's Steacy Ranch is a perfect example of why these type of vineyard-designate wines should be made in the first place: It is a finely delineated, silken textured style of Zinfandel that almost tastes light, or waif-like, on the palate. Some people might say it doesn't even taste like "Zinfandel." It also has an extremely fine, delineated nose—fragrant, almost flowery scents of cherry, raspberry and blueberry baked in a pie, complete with nostril-tingling pie spices (i.e., suggestions of cinnamon, clove, allspice, nutmet, etc.)...
Continue »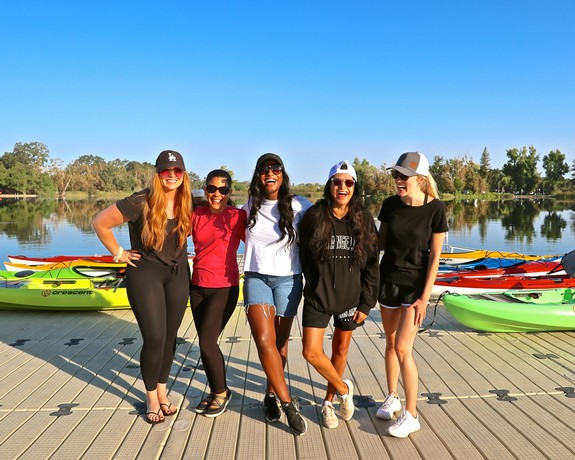 Who doesn't associate summer with barbecue? It's an American thing; perhaps even more so in California wine country because barbecued foods taste so darned good with wines. Especially wines we really love to drink, sometimes secretly (wines we may not want our more hoity toity wine connoisseur friends to know we have a passion for).
Because when it comes to summer and barbecues, it is indeed all about the food, and what goes best with them. It is definitely not about 100-point scores or the covers of the latest lifestyle magazines! Breaking it all down...
Continue »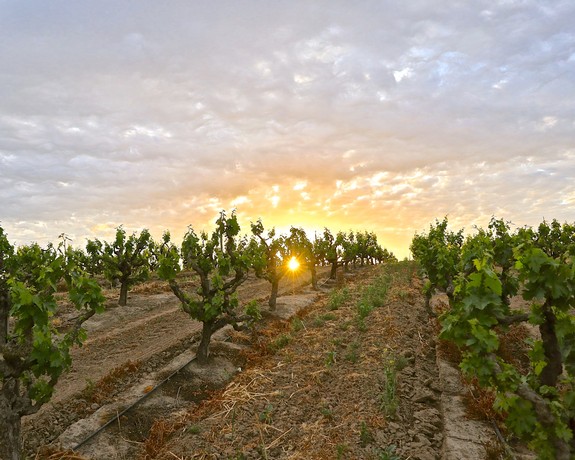 Continued from our previous post: 2022 update on Lodi's oldest vine growths (part 2)—east side of the Mokelumne River AVA
Perhaps the most unique Zinfandels in all of California are grown along the south and north banks of the Mokelumne River as it winds its way through Lodi's Clements Hills appellation, before the river hits its namesake appellation to the immediate west, the Mokelumne River AVA.
Most of the soils found in the Clements Hills AVA—located east of the City of Lodi in the vicinity of the census-designated communities of Lockeford and Clements—contrast significantly with that of Lodi's Mokelumne River AVA. Here, the Lodi topography transitions from flat sandy loams into rolling hills topping off at about 400-ft. elevation, dominated by shallow, visibly red (or yellowish-brick red) clay loams of volcanic origin, which are gravelly or cobbled, and less vigorous on the hilltops...
Continue »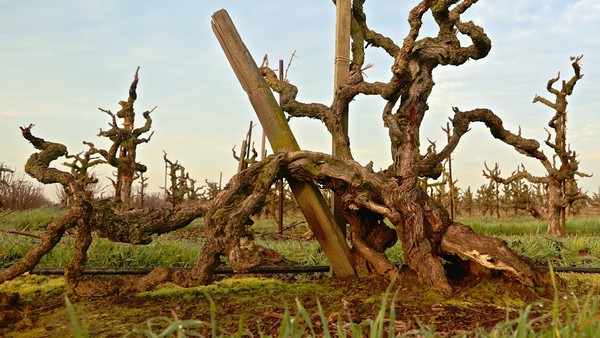 Continued from our previous post: 2022 update on Lodi's oldest vine growths (part 1)—west side of the Mokelumne River AVA
Lodi old-timers have long known that when it comes to old vine Zinfandel, east is east and west is west, which makes neither one "best." Just different.
The acknowledged dividing line between east and west is the historic railroad track first laid down by Central Pacific Railroad in 1869, running north-south smack down the middle of the City of Lodi. The direction followed by the tracks roughly outlines slight differences in the soil series—officially identified as Tokay fine sandy loam since the 1990s—which also defines the parameters of Lodi's Mokelumne River AVA...
Continue »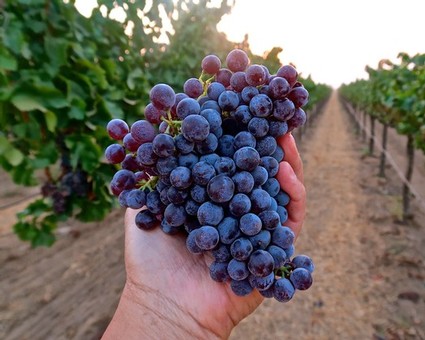 The first week of June always seems like a rush to summer (this year the summer solstice falls on June 21). The kids are out, livening up the parks and coffee stops, and the sun gets brighter seemingly by the minute.
For wine lovers, in recent years, it's been the perfect time for rosés. Good, dry, refreshing rosés. Fittingly, National Rosé Day is the second Saturday of each June (this year, June 11). Read all about the 2-day, passport style Celebrate Lodi Rosé Weekend (June 11-12) and its 20-plus participating wineries. The wineries themselves have been reminding everyone that this time of year is indeed the "season of rosé." Rosé sales are rising with mercury, and recent bottlings of last year's vintage are ready to fly out the door...
Continue »