Letters from Lodi
An insightful and objective look at viticulture and winemaking from the Lodi
Appellation and the growers and vintners behind these crafts. Told from the
perspective of multi-award winning wine journalist, Randy Caparoso.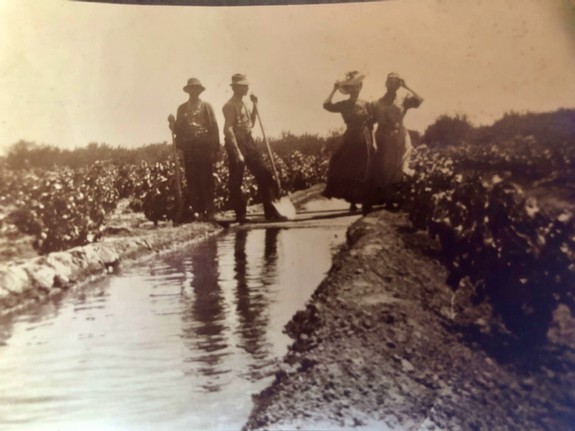 The first German families
In any conversation about most important farming families in the Lodi winegrowing region, one particular ethnic group stands out above all else: Lodi's German community.
Germans, of course, were one of the many groups from around the world descending upon California after gold was discovered at Sutter's Mill in 1848. "Three German miners," according to pbs.org's American Experience, "made an immense find in the extreme northern section of the gold fields... Rich Bar [a Plumas County gold mine, marked as California Historical Landmark No. 337] would produce some $23 million of gold ($561 million in 2005 dollars)..."
Continue »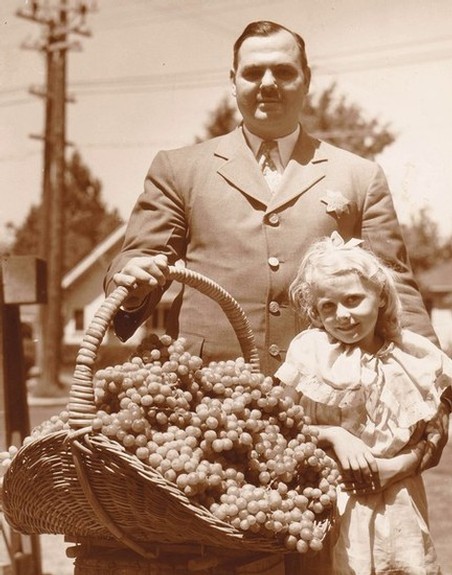 In 1934, the year of the first Lodi Grape Festival, Police Chief Clarence Jackson—founder of this yearly four-day festivity, still held today—with his daughter Inez and basket of Lodi's signature agricultural crop, Flame Tokay. Lodi Grape Festival.
The labor movement in Lodi
Cesar Chavez (1927-1993), co-founder of United Farm Workers (UFW), is now enshrined as an American folk hero and firebrand spokesman for laborers of not just Hispanic descent, but also Filipinos and other Asian immigrants. In In the Valley of Fear (2018), Michael Greenberg mentions Chavez in terms of the multiple ethnic groups that have driven San Joaquin Valley's multi-billion dollar agricultural industry since World War II... 
Continue »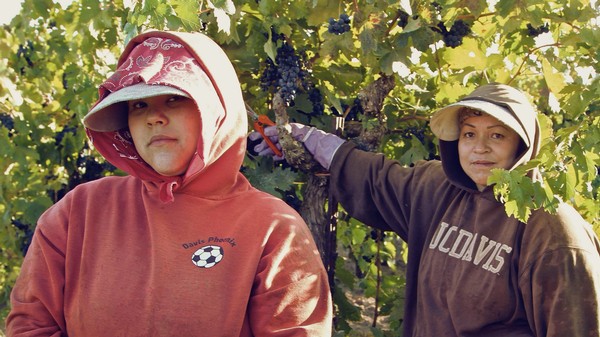 Lodi's melting pot
While the nineteenth century founders of Lodi were farmers or entrepreneurs of European origin, arriving from other states or directly from Europe, the population of the region has always been a mix reflecting the entire nation's melting pot identity. Particularly California's farmworkers—the people who physically plowed and planted the land, pruned and picked the vineyards, and processed the crops from vegetables, fruits to nuts...
Continue »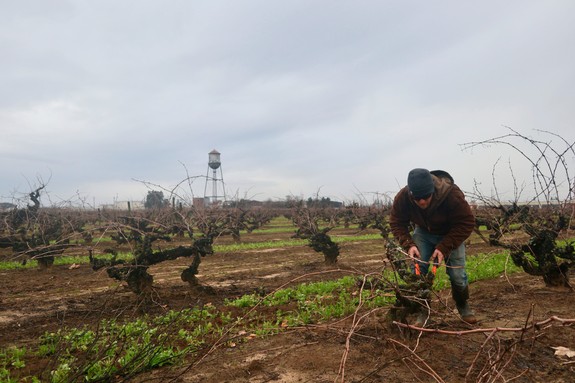 Sister grapes—Flame Tokay and Zinfandel
While virtually unknown outside of Lodi, pink-skinned Flame Tokay remains emblematic of the appellation because
1. It was the most widely planted variety of Vitis vinifera (i.e., European family of wine grapes) in Lodi for over 100 years.
2. Its suitability to Lodi's specific terroir taught generations of growers almost everything they needed to know about viticulture in Lodi...
Continue »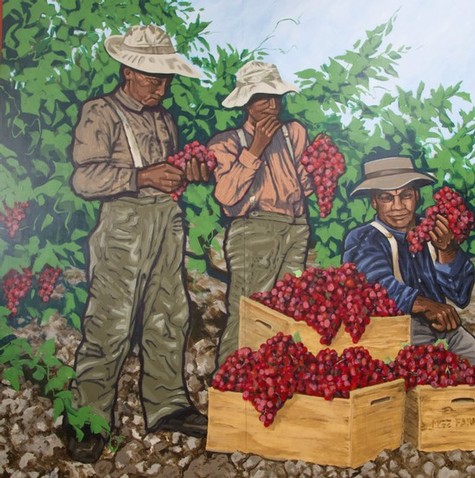 The nineteenth century settlement near the banks of the Mokelumne River, couched between the California Delta and foothills of Sierra Nevada, would not become known as Lodi until 1874. It was originally called Mokelumne and officially established as a town in 1869 after a group of major landowners persuaded Central Pacific Railroad to make it a stop between the inland port cities of Stockton and Sacramento. 
Steps from the railway station, the site of the town's first buildings at the corner of present-day Sacramento and Pine Streets—where the landmark Lodi Arch would later be erected to commemorate the 1907 Tokay Carnival—was chosen because it sits on slightly higher ground, less prone to the Mokelumne River's frequent flooding...
Continue »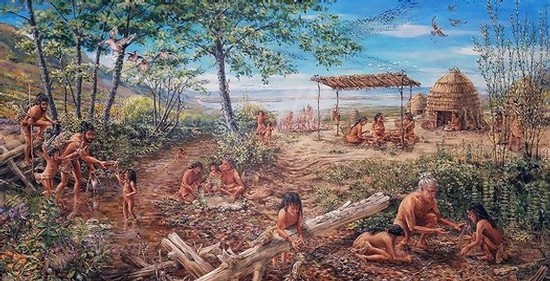 We never tire of telling the story of the Lodi appellation. Why should we? It is a history as rich and compelling as the ultra-fine sandy loam soils—the deepest and most consistent, by far, in the entire state of California, for that matter the entire U.S.—surrounding the City of Lodi.
It is also a story of an appellation whose history goes as far back as any wine region, bar none, in California. Think about it: California became a state in 1850, at a time when the so-called forty-niners were pouring into the Sierra Nevada foothills from around the world to seek their fortune in gold...
Continue »