Letters from Lodi
An insightful and objective look at viticulture and winemaking from the Lodi
Appellation and the growers and vintners behind these crafts. Told from the
perspective of multi-award winning wine journalist, Randy Caparoso.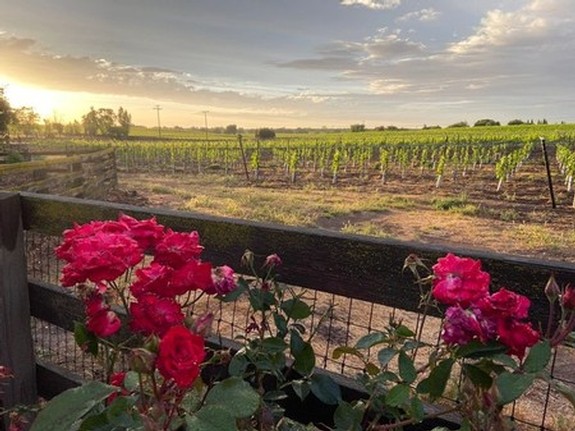 Still another sign that the Lodi Viticultural Area is moving in the right direction is the upcoming May release of the 2021 Christopher Cellars Sprague Family Vineyard Cinsaut ($30), which carries a Lodi appellation but is in fact grown in the Clements Hills sub-appellation of Lodi.
This varietal red is a seemingly effortless expression of Lodi; that is, the region's propensity to yield rounder, fruit-forward wines, reflecting the region's gloriously undiminished summer sun. The wine itself is bursting with a bright fruit aroma and flavor suggesting spiced cranberry and blueberry pie, couched in a soft, medium, sleek, easy yet zesty edged medium body (finished with just 12.21% alcohol). There is a very moderate tannin structure, and the oak influence (6 months in strictly neutral French oak) practically nonexistent, allowing the naturally compelling qualities of the grape to ring clear and free...
Continue »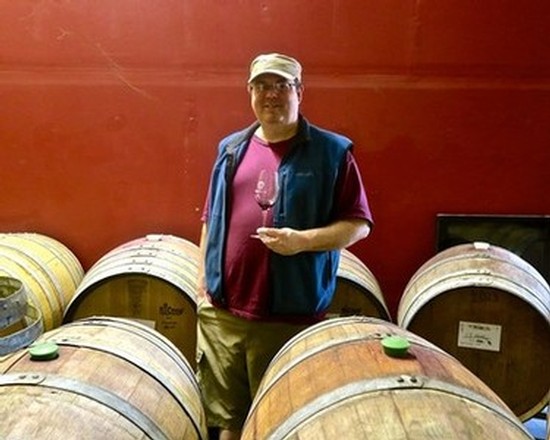 Drava Wines co-owner Steve Carson regularly describes his Lodi appellation winery operation as garagiste. In fact, he says, "We are as garagiste as it gets."
Garagiste, as you might surmise, is French for "garage." The term first clicked in Bordeaux, France during the mid-1990s, when a group of home winemakers in Bordeaux began to produce and sell miniscule amounts of red Bordeaux literally in their garages. Hence, the imaginative parlance of the time, vins de garagiste, or "garage wines..." 
Continue »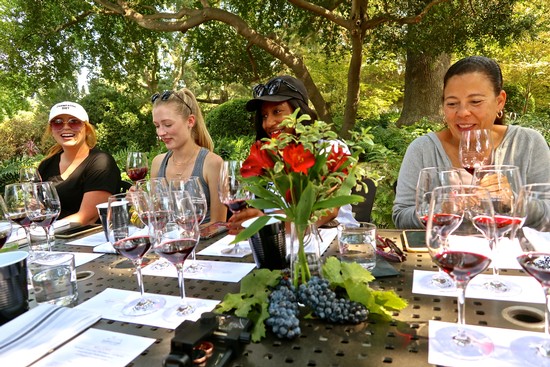 A wine can be described as "balanced" when all its sensory qualities are in harmony, without excess of one element or another. That is to say: Acidity is balanced when a wine is neither too puckery nor so soft that it lacks freshness or crispness. Tannin is balanced when the wine is not unpleasantly bitter or astringent. Body is in balance when alcohol does not taste harsh or hot. Aromatic qualities — such as oak, herbiness or fruitiness — are all subjective to a beholder's ability to perceive them, which depends upon the volume of a person's "taste memory," as the late Michael Broadbent MW famously put it...
Continue »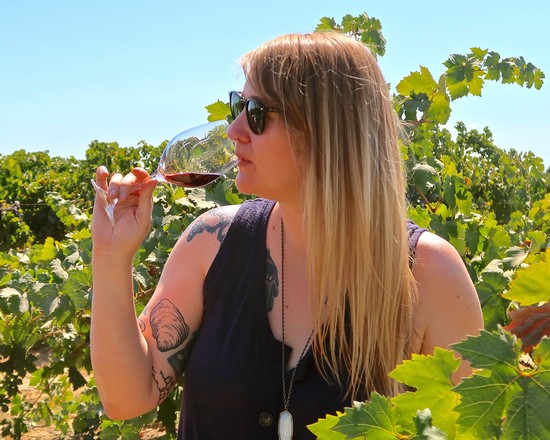 The role of perception in food and wine production
When you taste wine, are you using your eyes, nose and mouth? Obviously, yes. However, there is plenty of evidence to suggest that you are not so much using sensory receptors as your actual brain, because it's the brain that tells you how everything tastes. Your nose and mouth are simply the instruments used by your central nervous system to interpret sensations. This fact has a huge impact on how we perceive wines, and thus how wines are grown and made...
Continue »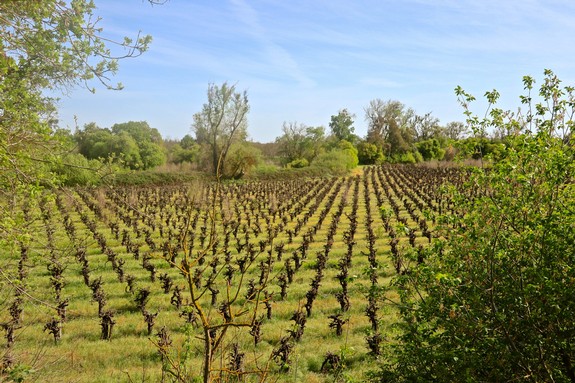 One of the most interesting things to happen in the Lodi appellation just over the past three, four years is the sudden popularity of an 18-acre vineyard called Somers. Ten years ago the owners of Somers Vineyard couldn't give their fruit away because it produces a transluscent, light red wine (barely 12% ABV) with a low fruit profile and absolutely no tannin backbone. Before that, the only people interested were grape concentrate producers.
Yet the Somers Vineyard is a beautiful site, located right along a bend of the Mokelumne River. The plants themselves, with roots dipping into the water table, are tall, rather majestic, vertical cordon trained vines with tree-like trunks, planted some 50 years ago. The problem was, the vineyard is planted to Mission vines, a grape variety from which the California wine industry has been trying to run away for over 170 years...
Continue »