Letters from Lodi
An insightful and objective look at viticulture and winemaking from the Lodi
Appellation and the growers and vintners behind these crafts. Told from the
perspective of multi-award winning wine journalist, Randy Caparoso.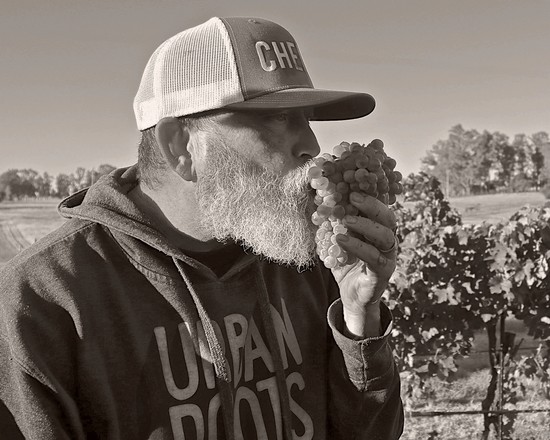 I recently came across an article entitled "What is natural wine?" in, of all places, National Geographic. Obviously, this publication is no longer just about science, geography, the experience of exotic places or the phenomenons of Mother Nature. Although there are many wines, when you think of it, that can be phenomenal, and many of the world's finest wines are very much reflections of their geography.
This particular article on natural wine was penned by Fiona Beckett, an iconic British wine and food journalist/book author. Beckett's definition of the "natural" movement occurring in the world of wines is as good as you'll ever find...
Continue »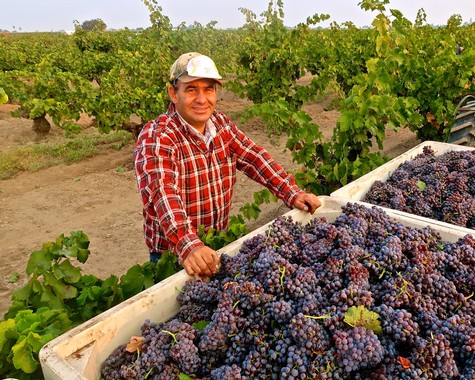 Today (September 15, 2023) is International Grenache Day. This morning, Lodi's Bokisch Vineyards, which specializes in Spanish grapes, has been sending out glad tidings: "Happy International Garnacha Day"—Garnacha being the Spanish word for Grenache.
Most likely, in fact, the Grenache grape originated in Spain—a working theory ampelographers (i.e., grapevine scientists) base upon the fact that there are more clonal variations of Grenache in Spain than anywhere else in Europe. Cultivars typically originate in the parts of the world where you find the most plant diversity...
Continue »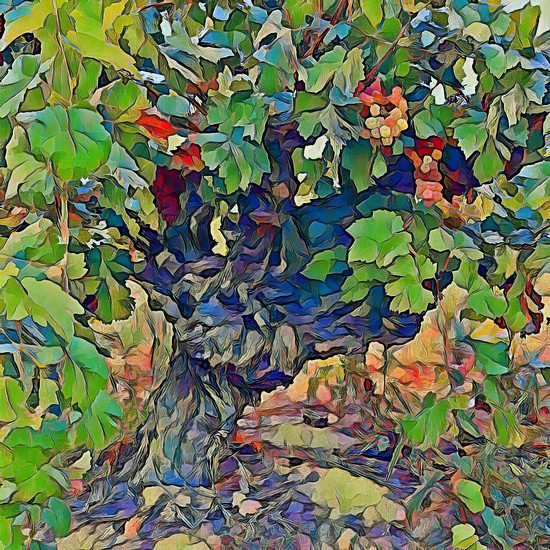 Nestled within the captivating landscapes of California's past lie a series of artistic windows into history, encapsulating the phenomenon of vineyards that have become more than just sprigs in the ground, but more like permanent elements of the earth itself. 
Here in Lodi, we call that phenomenon "old vines," which are not like any ol' vineyards. More like birthplaces of dreams, cradles of creativity, or canvases for endless inspiration. (See our recent campaign, Save the Old)...
Continue »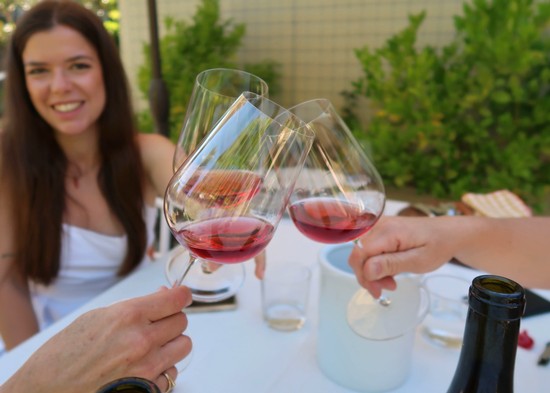 Toasting with a lighter style red wine—zestier in natural acidity, lower than 12% alcohol—crafted by Lorenza from classic Lodi grapes.
Thank you for your wine, California
Thank you for your sweet and bitter fruits
—Keith Richards/Mick Jagger (The Rolling Stones)
Strange and numerous fruits have been a thing in Lodi for longer than most people can remember. The region's most widely planted grape over most of the past century, for instance, was a variety called Flame Tokay. There isn't even a Wikipedia page for Flame Tokay, despite the fact that it was Flame Tokay that originally brought wealth to the City of Lodi during the turn of the last century.
In its wisdom, UC Davis' Foundation Plant Services does have a page on Flame Tokay, identifying its original moniker as a Vitis vinifera (i.e., belonging to the classic European family of wine grapes) as Ahmeur bou Ahmeur. That should tell you Lodi growers aren't crazy. Flame Tokay exists, even if you don't know it. 
So do over 130 other grape varieties commercially grown and sold in Lodi, as we speak...
Continue »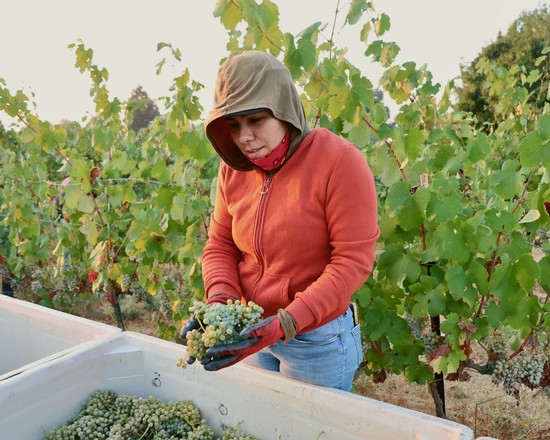 Mother Nature can be cruel. Sometimes deadly; yet often, kind and benevolent.
If you take the word of vintners and growers who have picking grapes over the past week—pretty much the start of the 2023 harvest—lately Mother Nature has been very kind. The proof, we are seeing, is already in the pudding...
Continue »