Letters from Lodi
An insightful and objective look at viticulture and winemaking from the Lodi
Appellation and the growers and vintners behind these crafts. Told from the
perspective of multi-award winning wine journalist, Randy Caparoso.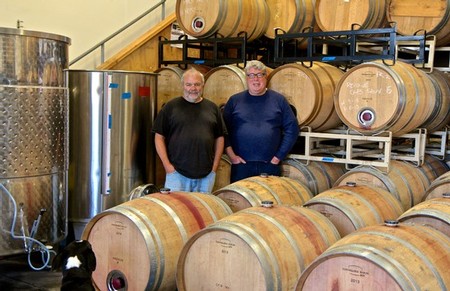 If there is joy and camaraderie in wine, there is even more joy when you get together with friends of like mind and temperament to make your own wine.
Harvest 2016 found wine aficionados-turned-winemakers Bob Rawson and Fred Dick celebrating the 10th anniversary of their Urbano Cellars: an aptly named micro-sized winery and no-frills tasting room located smack dab in the middle of West Berkeley; just steps away from the shimmering lights and tony restaurants of Fourth St. (off University Ave.), and just down the hill from the storied University of California Berkeley campus...
Continue »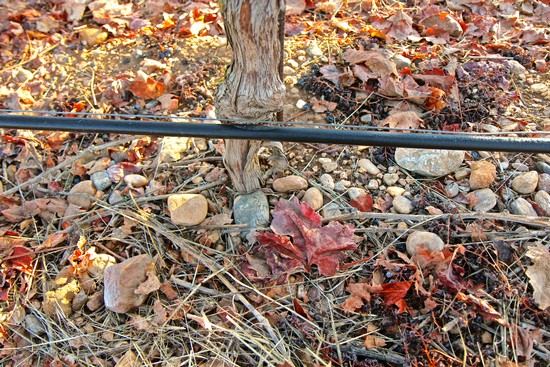 What is "minerality" in wine, and why are more people talking about it?
Answer: After many years of drinking soft, fruity styles of California wine, many wine lovers are gravitating more towards wines that are, well, unfruity. Wines that taste decidedly dry, with a little more tartness, a little lighter on the palate, with aromas and flavors that suggest things like minerals, stones, maybe a little flintiness or even brininess, as opposed to the usual taste fruitiness traditionally emphasized in California varietals...
Continue »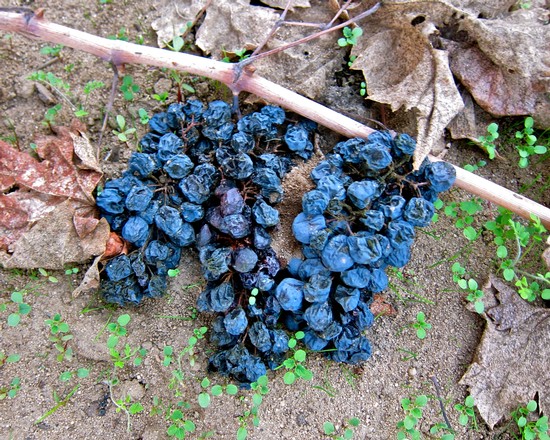 Syrah/Shiraz... Zinfandel... Petite Sirah... Grenache... what do these varietal reds have in common? Answer: they are all commonly described as "spicy," and they all taste like autumn in a glass.
When the air begins to turn a shade cooler – daytime skies darken, humidity rankles the bones, while leaves transition from brilliant reds, oranges and yellow to dead, brittle browns – it is not uncommon for a wine lover to almost physically feel the compulsion to consume deeper flavored red wines, often with varying degrees of spice qualities suggesting cracked peppercorns.
That provocative scent of spice in many red wines, first identified by Australian chemists in 2008, is essentially the smell of an aromatic compound called rotundone, present in miniscule proportions in the skins of certain varieties of Vitis vinifera (i.e. wine grapes). According to the Journal of Agricultural and Food Chemistry (June 2008): "An obscure sesquiterpene, rotundone, has been identified as a hitherto unrecognized important aroma impact compound with a strong spicy, peppercorn aroma..."
Continue »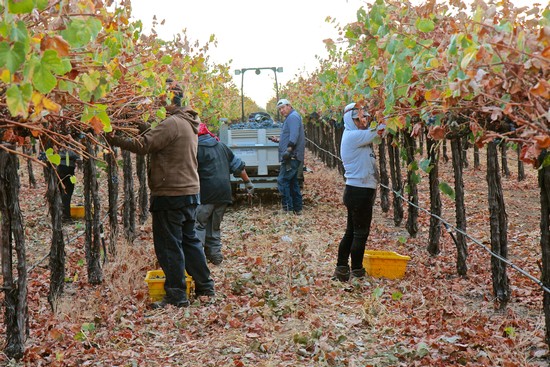 At 7:00 this morning (Thursday, October 13, 2016), the rising sun's light barely visible through gray overcast skies, Ron Silva spoke about the frantic picking of the last of his Silvaspoons Vineyards grapes before a projected rain storm.
"Rain is expected as early as tonight," says Silva. "We have had two crews out in our Mingo Rd. vineyard since 3:00 AM, hand-picking in the dark with headlamps and overhead lights. We plan to work the rest of the morning to get in as much as we possibly can..."
Continue »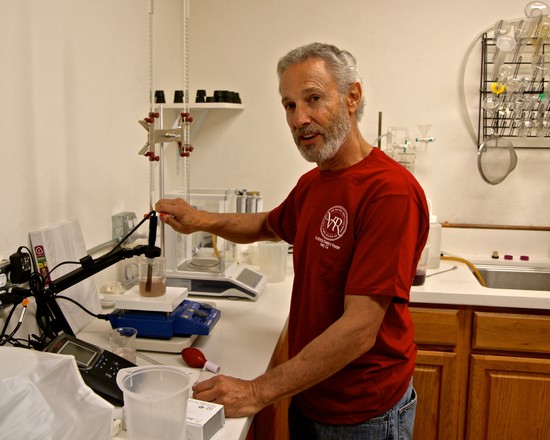 In November of last year (2015), Van Ruiten Family Vineyards – significant as one of the Lodi Viticultural Area's largest, most established multi-generational and family-owned grower/wineries – took the bold step of bringing in John Giannini as their winemaker. This was a real coup for Lodi, as Mr. Giannini had previously distinguished himself as the oenology instructor at California State University Fresno (a post he held for over 10 years), as well as winemaker for the Fresno State Winery.
These past two months Mr. Giannini has been experiencing his first-ever harvest in Lodi. We caught up with him in his lab last week Tuesday (October 4, 2017), as he was measuring the titratable acidity of fermenting wines...
Continue »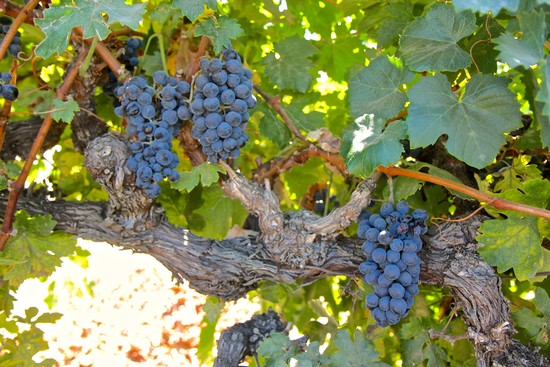 In 1972, according to St. Amant Winery owner/winemaker Stuart Spencer, "E. & J. Gallo approached several Lodi growers and asked them to plant Barbera." The understanding was that these grapes were needed as key components for the winery's most famous red wine, called Hearty Burgundy.
When E. & J. Gallo introduced its proprietary Hearty Burgundy in 1964, it quickly became America's best selling "jug" red. In a landmark November 1972 Time Magazine cover story on the growing popularity of American wine, Los Angeles Times wine critic, Robert Lawrence Balzer was quoted to say, "Gallo Hearty Burgundy is the best wine value in the country today"... period...
Continue »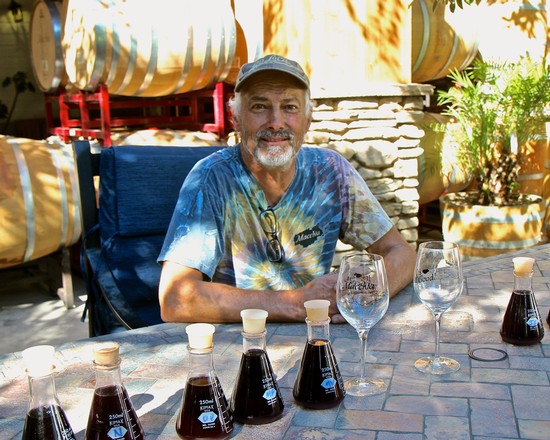 It's October 3, 2016, and Lodi winegrowers are talking about wrapping up the vintage within the next two weeks, as soon as it is humanly possible to bring in the rest of the Cabernet Sauvignon, Petite Sirah, Carignan, Barbera and other later-ripening black skinned grapes lingering in the fields.
Chalk it up to the recent spate of mild winters pushing bud break and flowering earlier in the season, or to weather events tantamount to global warming, whatever your political beliefs may be. Earlier vintages have been happening up and down the entire West Coast, not just in Lodi.
A more pertinent question might be, how does this bode for quality? If you ask Tim Holdener, the winemaker/owner of Lodi's Macchia Wines, things are looking "fantastic," particularly for Zinfandel, Lodi's pièce de résistance.
Continue »