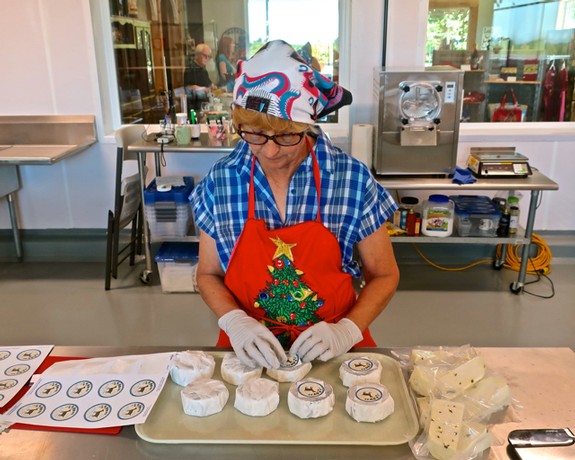 "I loved cheese," explained Bettyann Spenker to a captive crowd of visitors to her Spenker Family Winery & Artisan Creamery," but I was never a cheese expert. But I was a winemaker, so I thought, why not? I taught myself to be a cheesemaker."
Two weekends ago the Spenker family's combination winegrowing/cheesemaking barn finally opened for business, well over a year after their 24 or so "working" goats of multiple breeds, plus their ever-growing brood of kids, got their own new, comfy barn. And when we say "family," we mean family: Right now the entire operation is run by Bettyann with her grape growing husband Chuck (a third generation Lodi farmer) manning the wine counter, popping open the bottles, while daughter Kate (the graphic artist/designer in the family) handles the cheese samples and other-daughter Sarah does most of the talking and pouring while ringing up the brisk sales...
Continue »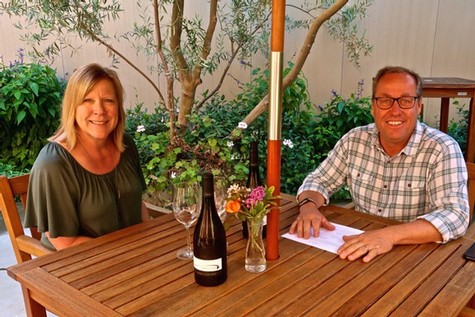 It's happening, slowly but surely: Lodi grown Chardonnay that tastes like it comes from... Lodi!
The newly released 2018 Harney Lane Winery Scottsdale Vineyard Lodi Chardonnay ($28) represents a resounding step in that direction, and it's delicious despite not following in the fuller bodied, round, soft, fleshy and lusciously fruited and creamy oaked style that many Chardonnay lovers prefer (Harney Lane Winery's "regular" Lodi Chardonnay, as a matter of fact, follows that formula, and it's also delicious for that style of wine).
Instead, this new bottling – the winery's first-ever vineyard-designate bottling from this estate owned property, located on the east side of Lodi's Mokelumne River AVA, where the soil is the deepest and sandiest in the appellation – is, according to co-owner Jorja Lerner, "a cleaner, crisper wine, more about the fruit than the influence of oak." Jorja's husband, co-owner/grower Kyle Lerner, describes the wine as being a "less broad shouldered style than most Chardonnays, including our own Harney Lane Chardonnay..."
Continue »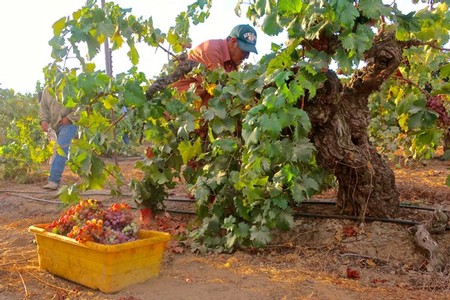 When I first moved to Lodi, just before the 2010 harvest, one of the conversations that taught me most about the region was with longtime grower Jonathan Wetmore, who owns the Lodi based vineyard management company called Round Valley Ranches. Round Valley Ranches farms over 2,000 acres of wine grapes for both large wineries (such as E. & J. Gallo) as well as some of the region's most celebrated specialty estates, such as Acquiesce Winery, Oak Farm Vineyards, and Jessie's Grove...
Continue »