Letters from Lodi
An insightful and objective look at viticulture and winemaking from the Lodi
Appellation and the growers and vintners behind these crafts. Told from the
perspective of multi-award winning wine journalist, Randy Caparoso.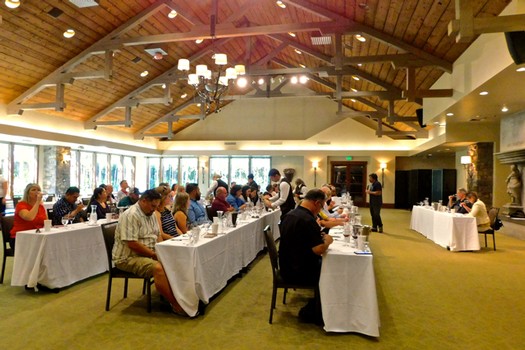 How do Lodi wines compare to the best in the world?
That was the question put forth to an audience of 60 wine lovers – nearly half of them, Lodi wine professionals (winemakers, owners, winery managers, et al.), plus consumers – this past Friday, May 19 in a blind tasting comparing 8 Lodi wines with 8 similar wines from France, Spain, South Africa and Sonoma County. This was extra-curricular event taking place during 2017's Lodi ZinFest weekend at Lodi's resplendent Wine & Roses Hotel & Spa....
Continue »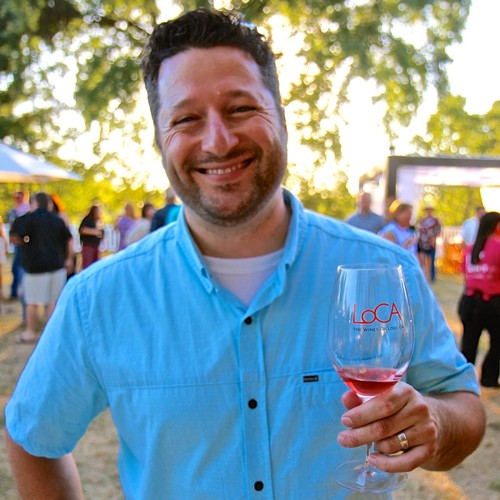 Over 5,000 wine lovers cannot be wrong! That's how many gathered in Lodi wine country this past weekend to enjoy a Friday Vintners Grille, where they were able to rub shoulders and boogie under the stars with Lodi growers and winemakers, as well as the big, annual Saturday ZinFest Wine Festival bash...
Continue »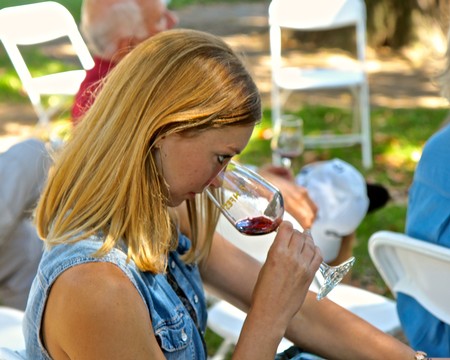 How to taste wine (without the gobbleygook)
Ready to get into the Lodi ZinFest swing of things?
Tasting wine is not as complicated as you think. It is, in fact, just like tasting food, except it involves a liquid in a glass, and getting accustomed to a five-part process involving
• Seeing
• Swirling
• Smelling
• Sipping
• Spitting
Continue »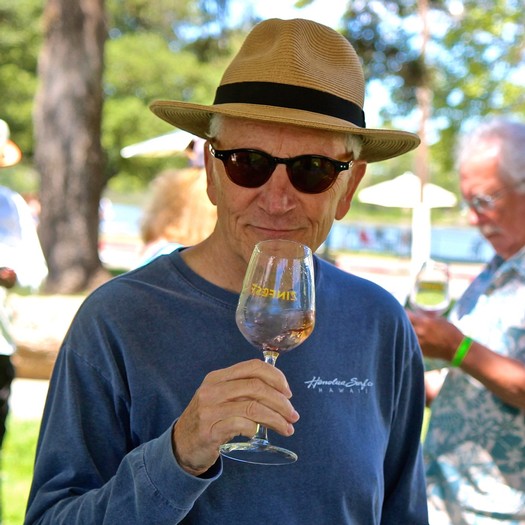 When strolling through the park one day... in the merry merry month of May ...- Ed Haley (The Fountain In the Park)
Lodi's yearly ZinFest comes up in two weekends (May 19-20, 2017)!
Besides the fact that it happens during the merry month of May (or, as the old English poem goes... so frolic, so gay, and so green, so green!), there are several great reasons why you should be there...
Continue »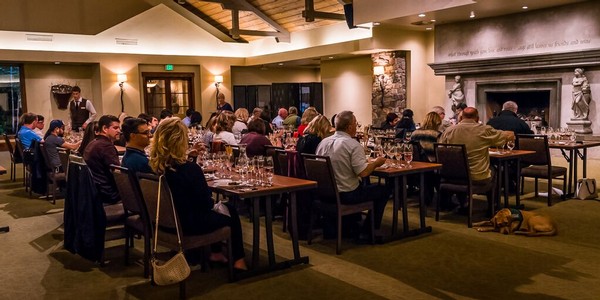 On this page we welcome guest blogger Robin Black, who pens Wine-Stained Lens when not plying her trade as a professional photographer (visit Robin Black Photography). Robin reports on a Lodi wine and food class that took place this past April, led (as it were) by our regular lodiwine.com author Randy Caparoso.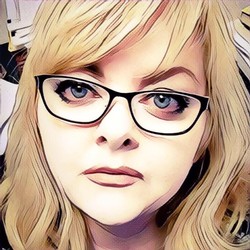 Take it away, Robin!
Continue »