Letters from Lodi
An insightful and objective look at viticulture and winemaking from the Lodi
Appellation and the growers and vintners behind these crafts. Told from the
perspective of multi-award winning wine journalist, Randy Caparoso.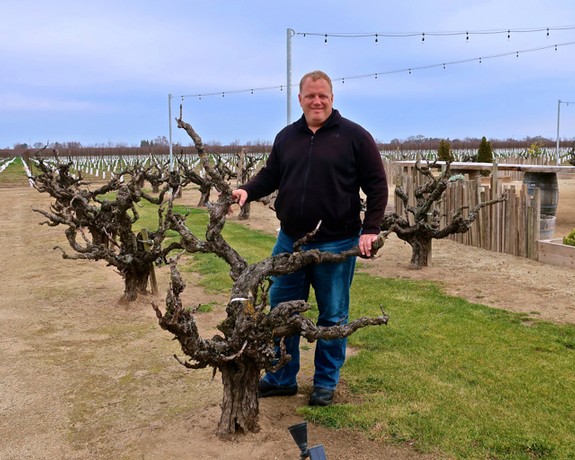 There are a few new things afoot at Lodi's Oak Ridge Winery, which is good news for wine lovers who appreciate a good $10, $12, $16 or $18 wine. And who in their right mind doesn't appreciate a good $10 to $18 wine? Man does not live by fancy-schmancy $100 wine alone.
While Oak Ridge Winery was founded in 2002, its Lodi ties go back a long ways. The winery sits on the10-acre site of the old East-Side Winery, one of Lodi's historic old co-ops once operated by as many as over 100 growers at a time, specializing in fortified sweet wines (which was what most of America drank when it came to "wine" up until the late '60s). Today, the historic feel of Oak Ridge Winery is reinforced by a visit to the winery's tasting room, which is housed in a beautiful 50,000-gallon redwood tank that used to be part of the long-defunct Roma Wine Co. facility located across the street...
Continue »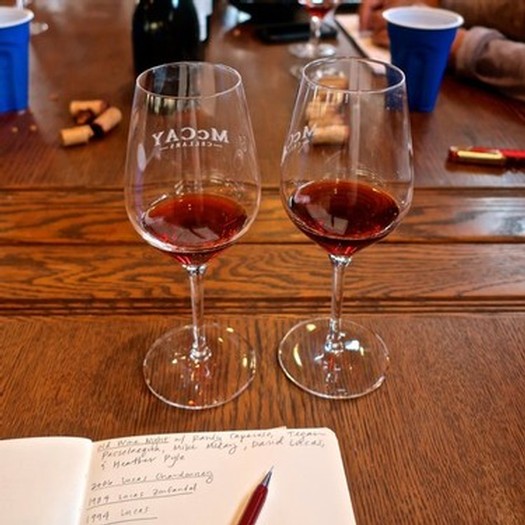 There is an old adage in the industry, oft-repeated by the usual pundits: California Zinfandels do not age.
Not that Zinfandels fall completely apart after, say, 10 or 15 years in the bottle. But rather, that they just don't get any "better," or more enjoyable, than when they are usually consumed, less than 5 years after their vintage date. The biggest concern is that all those bright, berryish, often "jammy" fruit qualities that Zinfandel drinkers love simply start to fade once the wines get old, and all you have left is, say, the harsh taste of high alcohol (a legitimate fear, since even the lightest commercial Zinfandels of today are at least 15% alcohol) or the drying taste of oak (especially Zinfandels aged in American oak barrels, which are not exactly known for their subtlety).
Ergo: The recommendation given even by most wine producers, that Zinfandel is best drunk when they are young, or pretty much as soon as they hit the market.
Continue »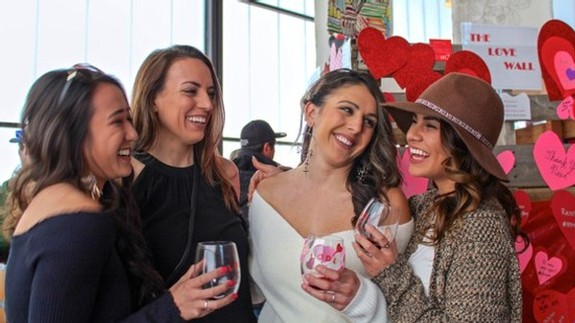 Happy Valentine's Day from Lodi wine country!
For our photographic memories of this past weekend's 22nd Annual Lodi Wine & Chocolate Weekend (February 9-10, 2019), we asked local online marketing specialist Frances Siria – who applies her multifaceted talents to her own Signature Online Marketing company – to memorialize some of her favorite moments...
Continue »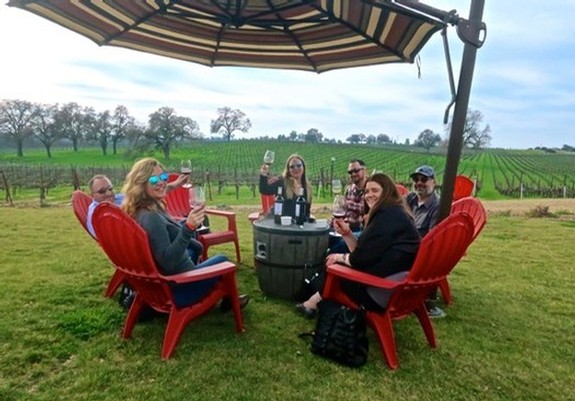 In her yearly summary of the latest statistical reports, Dr. Liz Thach MW, who teaches at Sonoma State University in Rohnert Park, describes the state of the American wine industry in 2019 as "Slowing but Steady, and Craving Innovation" (our italics).
Somewhat alarming, perhaps, to Lodi Viticultural Area grape growers – who supply a whopping 20% of the California wine grape crop each year (while California produces about 60% of all wine sold in the U.S., according to beveragedaily.com) – is the fact that, to quote Dr. Thach, "after 24 years of continuous growth in wine consumption the U.S. market slowed to only 1.2% in volume in 2018" (in previous years, the growth has been closer to the +2% range).
Nonetheless, says Dr. Thach, Americans, "desire higher quality wine and are spending more per bottle." The professor cites recent sales reports showing that wines priced at $11.99-$19.99 retail has grown by 8% in volume over the past year, while wines priced at $10 or under are showing zero growth – indicative of the fact "that premiumization continued to thrive during 2018..."
Continue »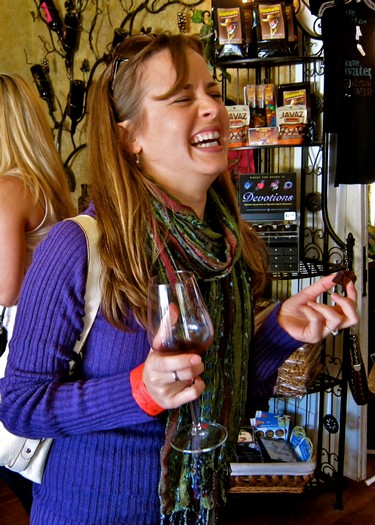 The wines of Lodi, perhaps more than that of any other wine region, are known for their round, gentle, fruit-forward qualities, which are intrinsic to the appellation's mild Mediterranean climate and grape-friendly soils.
But another big reason why Lodi's annual Wine & Chocolate Weekend attracts both seasoned and burgeoning wine lovers alike from near and far is the fact that everywhere you go, all the Lodi wineries are serving food, which is good for the body and great for the palate since the taste of wine is always amplified by dishes – especially when the match is juuust right!
Continue »