Letters from Lodi
An insightful and objective look at viticulture and winemaking from the Lodi
Appellation and the growers and vintners behind these crafts. Told from the
perspective of multi-award winning wine journalist, Randy Caparoso.

While in our last post we talked a out how old vines—which we define as plants over 50 years old (and in Lodi, many of them are over 75 or 100 years old)—are still largely unappreciated by most of the American wine drinking public (see Learning to love Zinfandel and saving old vines in the process)...
Continue »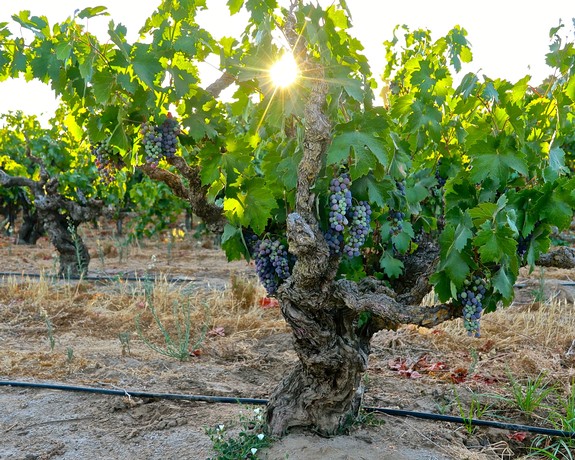 Over the past five, ten, twenty years Lodi growers have been faced with a dilemma: The ever-increasing cost of farming and labor shortage has made cultivation of heritage, free-standing, head trained vines—vineyards that require the most amount of work by hand—less and less economically sustainable (see our 2019 blog, The past, present and future usages of head trained vines in Lodi).
Most of Lodi's head trained plantings consist of Zinfandel. Nearly 5,000 acres of these vineyards have recently been uprooted, replaced primarily by almonds, walnuts, or higher demand grapes such as Cabernet Sauvignon. Some of these vineyards were very old, planted before the 1970s; although most of the Zinfandel plantings that have bit the region's sandy dust were planted within the past 40 years, primarily to supply the once-dominant but rapidly dwindling White Zinfandel market...
Continue »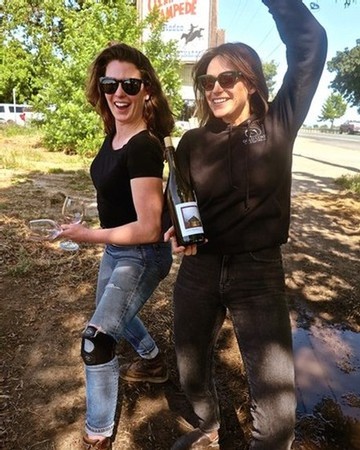 Women winemakers of like minds
Jennifer Reichardt and Sara Morgenstern, co-owner/winemakers of Little Trouble Wine Co., emanate joy and sensibility. You can taste this in their wines, hear it in their story, and see it in their faces. They are like a breath of fresh air in this day and age of cold, calculating wine companies, doing business as usual, producing the same ol' wines for mass market tastes.
Reichardt and Morgenstern met in 2016, after discovering a number of mutual loves—particularly, as they put it, for "bright, fresh wines, low intervention vineyard practices and fluffy dogs"—they began "dreaming," sometimes "joking," about starting a wine label together. This did not happen, though, until 2020, when the opportunity to purchase Zinfandel field blends from Stampede Vineyard, located in Lodi's Clements Hills AVA, came up...
Continue »


Breaking out of a white-wine-and-rosé-only identity
Over the past twelve years, Acquiesce Winery's stock and trade has been estate grown white wines made from Southern French white wine grapes, plus one dry rosé made from the black skinned Grenache grape. This has held the brand in perfectly good stead. Owner/grower/winemaker Sue Tipton, in fact, was recently named "Woman Winemaker of the Year" at the 2022 International Woman's Wine Competition. This, as the name of the event implies, is out of all the immensely talented women winemakers in the world. It's a big deal.
One year ago Tipton brought on an assistant winemaker, and heir apparent, by the name of Christina Lopez. We profiled Ms. Lopez in the first of our three-part series on Women Winemakers of Lodi, where she is quoted to say...
Continue »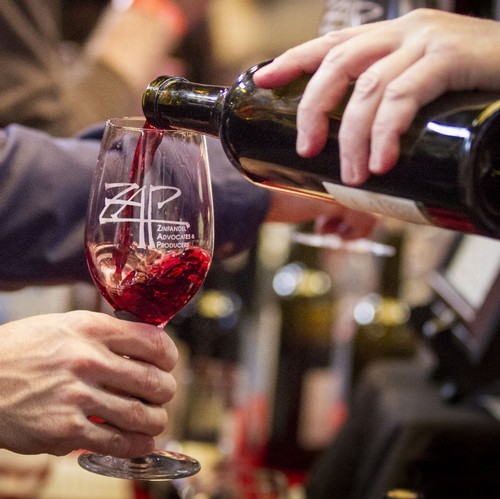 If you're a wine lover, you might have heard that the choice of shapes of wine glasses makes a difference. If you're a doubting Thomas, all I can say is this: It is true. Certain types of wines taste better in certain types of glasses. 
In some cases, the differences are huge—wines tasted in different glasses practically taste like different wines. I've sat through enough controlled tastings involving the same wines served in multiple glasses to have walked away thoroughly convinced of that...
Continue »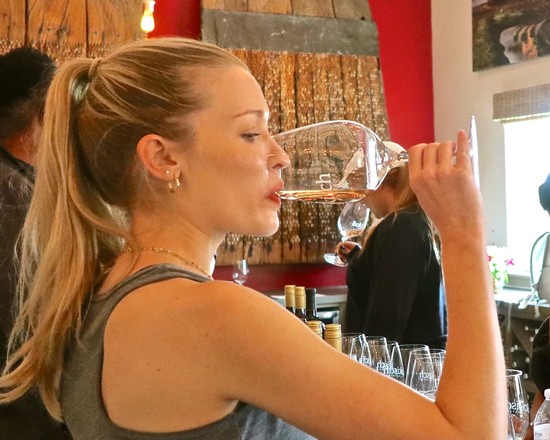 First principles
It's funny, no one ever needed an article on "how to taste food," or "how to listen to music." We need a few years of school to learn "how to read a book," but no one needs to be told what their favorite books should be. Appreciation and knowledge of food, music, books, and so many other things—such as cars, clothing, movies, etc.—are pretty much instinctive. There are no lessons to learn, mostly because our lives have informed us of what we really like.
Wine, granted, is a little different. If you like the taste of wine, you've reached first base. But to increase your appreciation of wines, especially since there are so darned many of them to choose from, and in so many price ranges, it does help to know a few things about how to taste them...
Continue »