Letters from Lodi
An insightful and objective look at viticulture and winemaking from the Lodi
Appellation and the growers and vintners behind these crafts. Told from the
perspective of multi-award winning wine journalist, Randy Caparoso.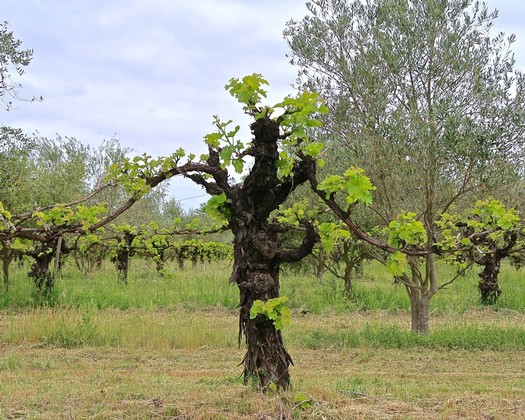 A genuinely delicious varietal Flame Tokay (whoda thunk?)
Table grapes — even antiquated varieties, long abandoned by consumers, fresh fruit markets and growers because of one major flaw, pesky seeds — are not supposed to make decent wines.
Try telling Adam Sabelli-Frisch that. Sabelli-Frisch is an L.A. based vintner, who has only recently started up his eponymous wine brand determined to specialize in antiquated, disrespected or long forgotten varieties, of which Flame Tokay (also called just "Tokay") is an obvious, if not totally unsuspected, poster child...
Continue »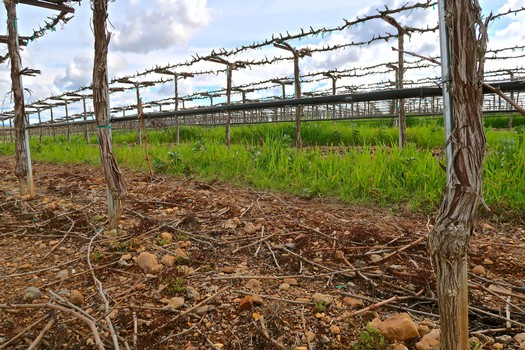 Coming into week #6 of shelter-in-place living — why does it feel like 6 months? If we weren't still living under the 6-ft. rule, I'd suggest we all gather in a circle and pat each other on the back for a job well done. We may have turned a corner (operative term, "may"), but as Charles Barkley once said, "sometimes that light at the end of the tunnel is a train."
But one thing about everything: We've found ourselves with time, lots of time. Time to tackle that home improvement project we've been putting off for years. Time to actually converse with our spouses, kids or grandkids. Or time to finally read "that book" (never read War and Peace? — always highly recommended, but if you're a real glutton for pleasurable punishment try Proust's Remembrance of Things Past, or all the Dune books before the latest movie remake comes out)...
Continue »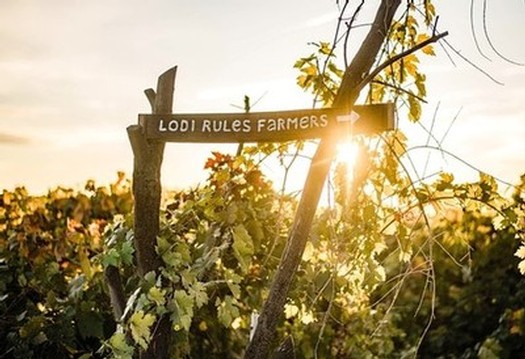 Happy 2020 Earth Day from the Lodi Winegrape Commission!
In 1992 a group of progressive farmers in Lodi, California launched a grassroots program aimed at reducing pesticide use through education of the vineyard ecosystem, commonly referred to as Integrated Pest Management (IPM).
After more than a decade of research and contributions from farmers, viticulturalists, and leading environmentalists, this IPM program of humble beginnings led to the creation of America's first sustainable winegrowing program: LODI RULES for Sustainable Winegrowing.

Working with nature, rather than against it, is one of the central tenets of LODI RULES. Not unlike other agricultural crops, winegrape vineyards are subject to pests and disease. Many of these pests are insects which can be vectors of fungal, virus, and bacterial diseases. But for every harmful insect, there is a natural and beneficial predator. In some cases, the predator is another insect...

Continue »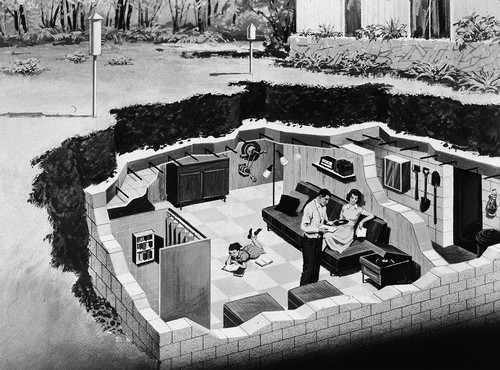 After five weeks of self-quarantined lifestyle, I suppose we are all getting better at it. Sure, it's challenging. Can't even get into the local hardware store for nails or lightbulbs without standing in a 10-minute line. Our friendly neighborhood bankers no longer want to see us — it's machine only, buddy. But you have to admit that there are some perks — like being able to snack, sip coffee, or loll around in pajamas while "attending" our live streamed church services. Whoda thunk?
If anything, all this extra time on our hands also allows us to be more civilized in our dinner services. Restaurants are closed, but we can get plenty "fancy" at home. Light up candles, bring out the crystal, and think a little longer and harder on the best wines for our favorite dishes...
Continue »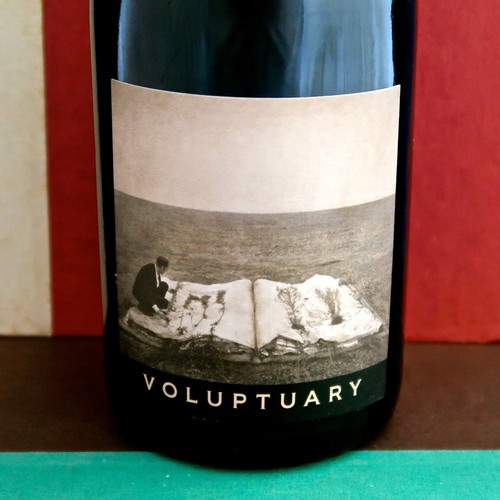 If one conception of "art" is being taken from one place to another without moving an inch, the 2017 Voluptuary Sparkling Picpoul Blanc, v. 01 - "Book of Life" ($38) is, to use a '60s parlance, a real "trip." First, this golden colored wine — which was fermented and then aged 9 months in neutral French oak and lemon-wood before being tucked into a bottle to undergo a 9-month méthode Champenoise style process resurrecting it as a sparkling wine — literally hisses and spits as it is poured into a glass, like foaming waves on a beach. 
The aromas take you there with intense suggestions of lemon curd, biscuits baking in the oven, and briny scents of rocks along a seaside lapped up by cold, violent waters. And on the palate, the prickly lemon character stamps a fleeting sting on the palate, before turning silky/creamy and light (the overall alcohol of the sparkler is just 11.6% alcohol) in its bone dry and briny, lemony tart taste...
Continue »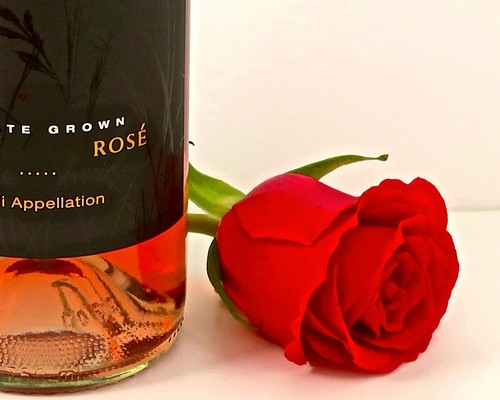 Not quite three and a half weeks into our compelled sheltering, with no real end in sight. How are you holding up? Reading all the books you've always wanted to read? Binge-watching the shows that you once only dreamed about binging out on? 
And if you are no different than zillions of stay-at-home wine and food lovers, dietary restraint can become an issue. My doctor (who is one of those impossibly 2% body-fat marathoners) recommends walks — lots and lots of long walks. And when I walk, I think about... wine and food. Can't wait to get home to start cooking, and pop a bottle!
Continue »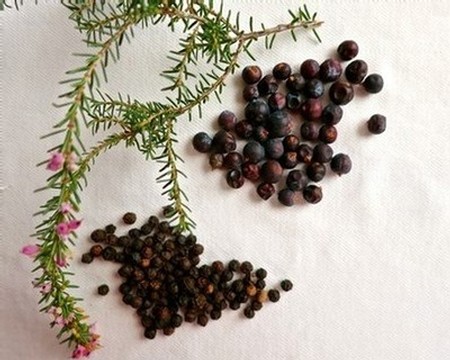 Deep into our third week of life safely ensconced (we hope!) in our homes, with the comfort of our books or high-def streaming services, familiar foods and (if you're a wine lover) favorite wines, what better time to geek out on our favorite subjects?
Here in Lodi we love to talk about... rotundone.
Ro-what? Rotundone is the aromatic compound (a sesquiterpene) responsible for the "spicy" or "peppery" aroma and taste commonly found, first in foremost, in peppercorns, but also in other plants like juniper, geranium, or at varying degrees in kitchen herbs such as marjoram, oregano, rosemary, basil and thyme...
Continue »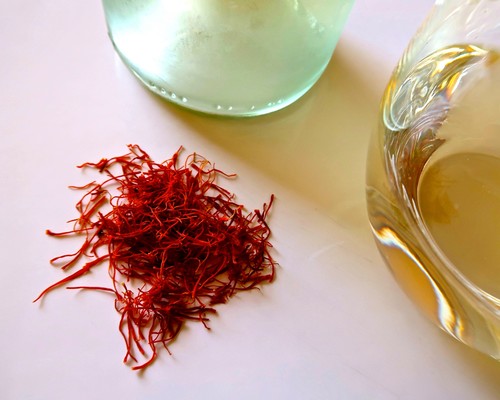 Going into our third week of safely sheltering in place, we find ourselves... with almost all the time in the world to ponder life in general. And since our own lives have been all about wines and foods, that's what we'll talk about in this leisurely post about a couple of things:
1. Saffron. How do you describe its scent and taste when used in cooking, and why is it so appealing?
2. The best wines for saffon laced foods like seafoods and white meats, especially chicken (see our recipe for Saffroned Chicken Biryani at the end of this post), which are light, dry white wines with more of a sense of minerality than a clearly defined fruitiness in their taste — at least according to our experience...
Continue »