Letters from Lodi
An insightful and objective look at viticulture and winemaking from the Lodi
Appellation and the growers and vintners behind these crafts. Told from the
perspective of multi-award winning wine journalist, Randy Caparoso.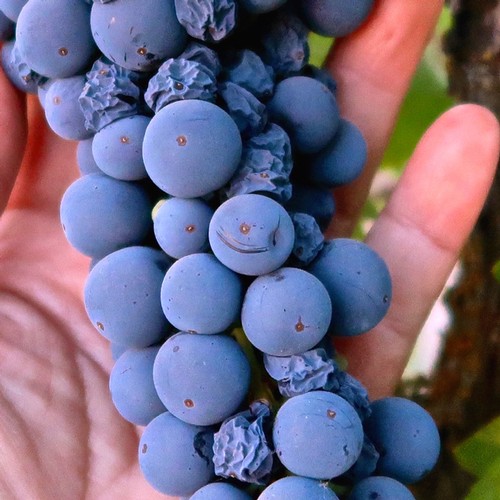 One of our most interesting recent wine and food experiences occurred just this past summer, when we hosted nine sommeliers from across the country, here to study Lodi winegrowing for three and a half days. Our opening night dinner took place at The Gypsy Bistro, a comfort food restaurant housed in one of what was once a long defunct co-op winery's gigantic cement fermentation tank...
Continue »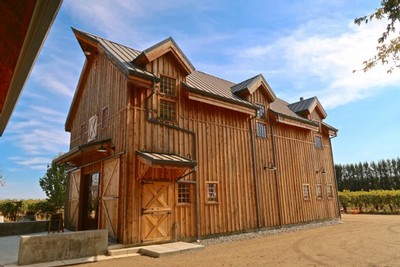 You might call Lodi's Stonum Vineyards a "best kept secret," when in fact, it may be one of Lodi's best wineries period, even if you haven't yet heard of it.
By way of explanation, there are a few factors accounting for Stonum's under-the-radar profile. First, the winery came out with its first commercial wine (a 2009) only eight years ago. Second, its production is tiny – barely 200 cases of an estate grown Zinfandel produced each year (in 2017, just 48 cases)...
Continue »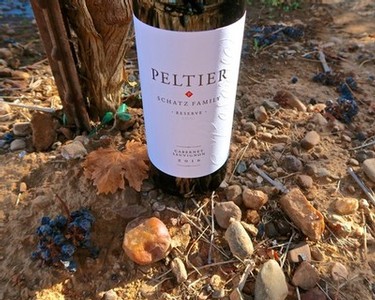 The just-released 2016 Peltier Winery Schatz Family Reserve Lodi Cabernet Sauvignon ($60) opens up a new chapter for Lodi grown Cabernet Sauvignon.
Yes, other excellent, lavishly fruited, round and expansive Cabernet Sauvignons have been growing in vineyards surrounding the City of Lodi, bottled by wineries such as Mettler Family Vineyards, Michael David Winery, Van Ruiten Family Winery, and more recently, Oak Farm Vineyards, Klinker Brick Winery and others. In what way does Peltier's 2016 Reserve – the first commercial vintage from owner/grower Rod Schatz's Coyote Creek Vineyard, planted just recently in 2013 – disturb the Lodi winegrowing force?
Continue »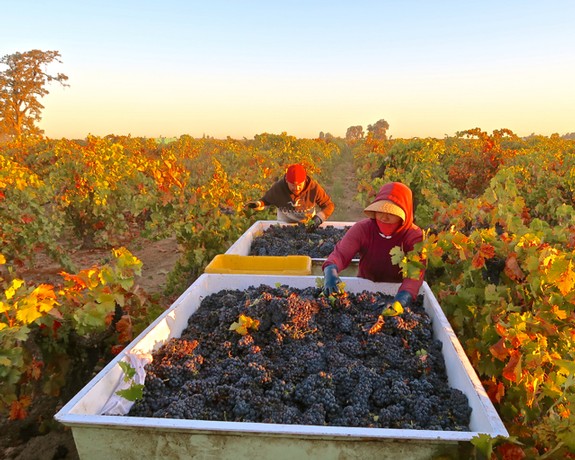 Well over 90% of wine grapes grown in Lodi still go to California's largest wineries rather than to the smaller Lodi based wineries that are now popularizing wines with "Lodi" on the label. This means that most of Lodi's grapes still go into wines that carry a "California" appellation, with no mention of Lodi on front or back labels.
To give you an idea of who those big wineries are, the following is a partial list from the 50 largest American wineries cited in Wine Business Monthly's "The WBM 50" issue this past February. Out of WBM's top 50, the following 22 are the ones that have recently posted yearly sales of at least 1 million cases, with the names of companies (many of them producing as many as several dozen brands) sourcing substantial amounts of Lodi grown fruit listed in bold letters...
Continue »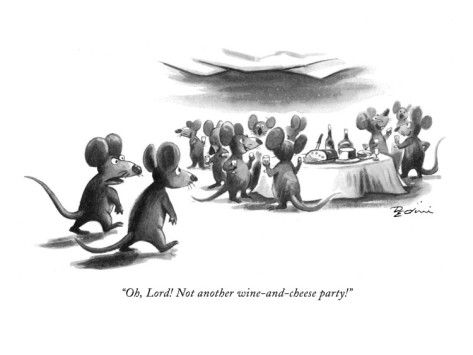 That wine and cheese go together is a concept that needs no explanation, much less justification. Fish swim, birds fly, and there's nothing like a table set with wedges of cheese and glasses of wine from two, three or more bottles.
We will say this, though: Through experience, lots of wine lovers know that certain wines go better with certain cheeses than other cheeses, and vice-versa. It really is no different than knowing that when you have a piece of white fish, chances are that a light, dry, lemony crisp white wine will probably taste better with the fish than a heavy, oak enriched, bitter edged red wine like a Cabernet Sauvignon. Or that a heavy, oaky Cabernet Sauvignon is more likely to taste better with a char-grilled steak than a light, tart white wine...
Continue »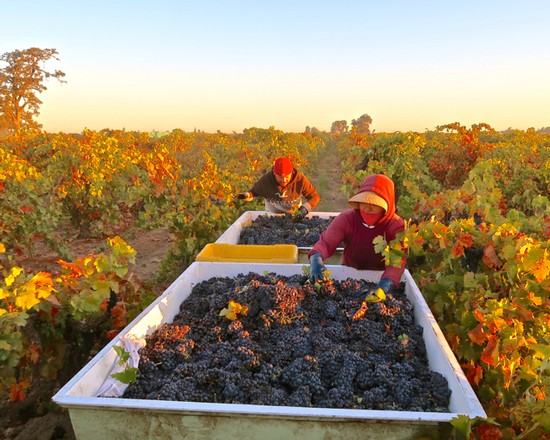 Besides skill, there is a certain amount of brute strength, or at least a mental toughness, required to pick wine grapes. Otherwise, anybody could do it, when in fact not everyone is willing to do it, or even capable of doing it. It's too damned hard.
Take your typical tote tub, or stackable plastic lug box, used for hand picking. When filled to the top with grape bunches, each tub typically weighs at least 30 pounds – closer to 40 pounds for certain types of (heavier weighted) grape varieties or when piled high in a mound. Each picker fills a tub, lifts it from the ground and carries it 10 to 30 feet to a half-ton macro-bin or steel gondola pulled by a tractor between the vine rows...
Continue »