Letters from Lodi
An insightful and objective look at viticulture and winemaking from the Lodi
Appellation and the growers and vintners behind these crafts. Told from the
perspective of multi-award winning wine journalist, Randy Caparoso.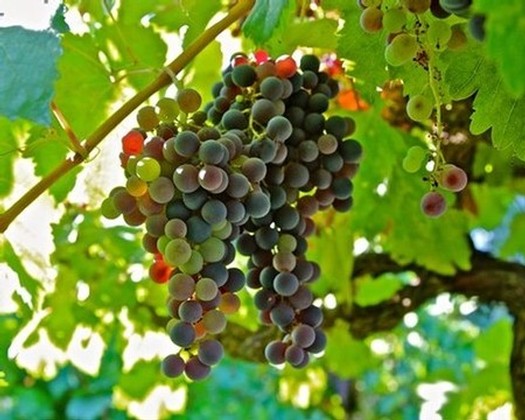 Patrick Cappiello is a sommelier with over 25 years of experience in the restaurant wine industry, mostly in New York City. He's been very successful at it, having earned recognitions such as a Wine Spectator "Grand Award" for three different restaurants, named a 2014 "Sommelier of the Year" by Food & Wine Magazine, "Wine Person of the Year 2014" by Imbibe Magazine, and "Sommelier of the Year 2015" by Eater National.
And now Mr. Cappiello is in the process of transitioning from a career as a sommelier to winemaker, and has begun producing wine from... Lodi!
Continue »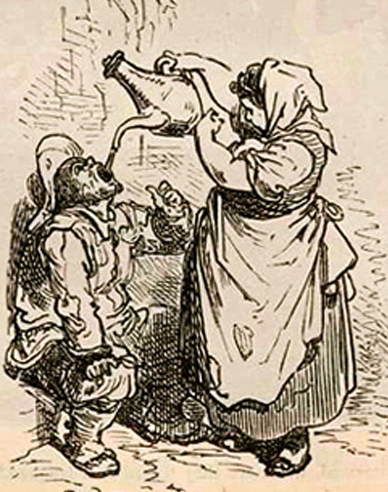 In week 2 of our mandated shelter-in-place living situation, let's talk Tempranillo and its ideal food matches, or what we would describe as high myoglobin foods — essentially, red meat (if you want to skip the wine geek talk, scroll straight to the end of this post for our recipes for Parmesan Crusted Lamb Burgers and Catalan Barbecued Rack of Lamb and Vegetables).
First, let's talk about the grape itself: A black skinned variety native to Spain, which produces a wine that is just beginning to slip into the lexicon of the average American wine lover. It took a while — over 100 years, to be exact, as we know from historical accounts that Tempranillo was first introduced to California during the 1880s (listed among the varieties cultivated at the U.C. Davis Foothill Experiment Station in Jackson, Amador County during the late 1800s, and where U.C. Davis plant pathologist Dr. Austin Goheen "rediscovered" selections in 1963)...
Continue »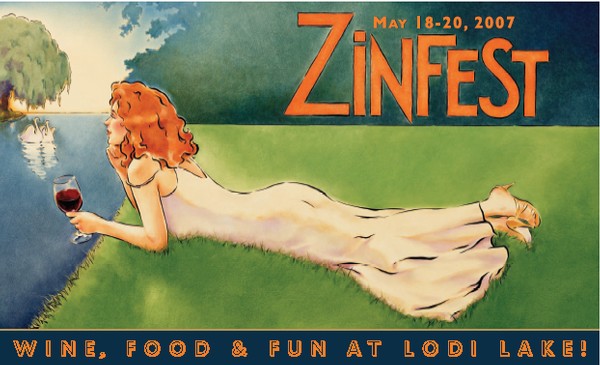 In 2020 Lodi's biggest annual wine festival, formerly known as ZinFest, was to take place on May 15-16, rechristened as Lodi Row x Row Festival. Alas, because of our global battle to flatten the curve of COVID-19, the festival has been cancelled. All previously paid purchases are being refunded.

Rest-assured, though, a 2021 Lodi Row x Row Festival is most definitely on our calendar for May 14-15 of next year, and will offer the same (probably more!) extravagance of over 200 Lodi grown wines to taste, cooking and wine education "schools," and live music on the lush, green, wooded peninsula between Lodi Lake and the rolling Mokelumne River. To paraphrase our former governator, "We'll be back..." 
Continue »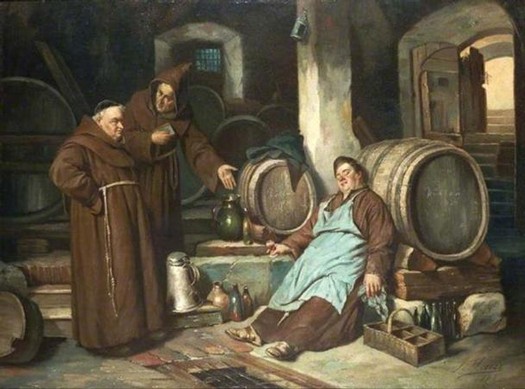 As of today, at least in California, "shelter in place" is no longer a suggestion. It is mandated. Venturing outside our doors to get groceries and any other essential will still be okay, but practical questions about what is "essential" will remain. The big question, of course, will be how can we make life in general... a little more livable?
Zinfandel, we suppose. Especially Lodi's brand of Zinfandel, which at least has the advantage of tasting like, well, Zinfandel grown in Lodi.
What is that taste? Zinfandel lovers as a group know that Lodi in general grows a softer, friendlier, zingy yet sturdy style of Zinfandel. Even at 14% or 15% alcohol, they never taste excessively "big" or heavy, nor are they light and wimpy. Two reasons for that..:
Continue »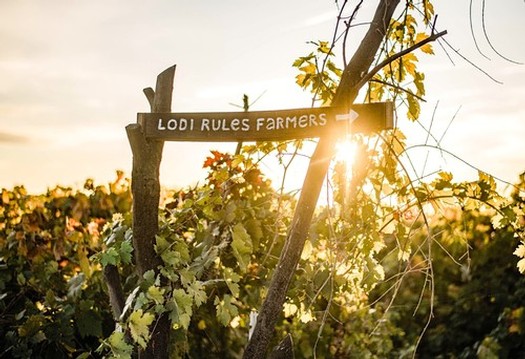 The quality of wines from around the world has grown and proliferated so much over the past ten, twenty years, consumers now have a nearly impossible range to choose from. And so in today's market, it is coming down to very specific tastes and preferences. It is also coming down to choices that meet the needs of individual health-related concerns and social consciousness.
Which makes the option of choosing wines bearing a "Certified Green" seal such as those associated with LODI RULES for Sustainable Winegrowing even more significant than when this wine label program was first launched four years ago. While the number is continuously growing, there are now over 40 wineries marketing wines with this seal of sustainability...
Continue »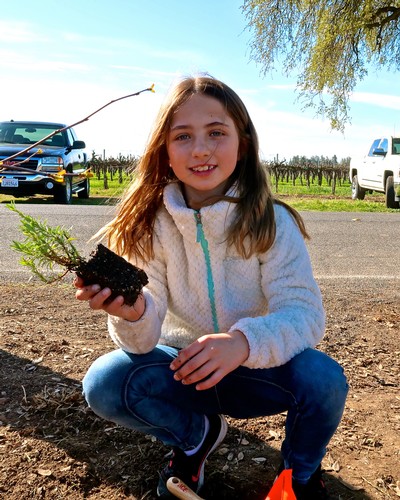 This past Tuesday (March 10, 2020) saw a beautiful morning out in Lodi wine country. Still a little nippy in the air, but under bright and crystal blue skies, while little tiny pinkish buds were starting to poke out of surrounding trellised vines owned and farmed by LangeTwins Family Winery & Vineyards.
The occasion was a Hedgerow Workshop with The Xerces Society, sponsored by the Lodi Winegrape Commission, when nearly 50 Lodi growers gathered around to learn more about why, what and how to plant rows of native California plants — particularly plants that are indigenous to Northern San Joaquin Valley — known to boost the population of beneficial insects in a given area as much as 28 times (they learned) over...
Continue »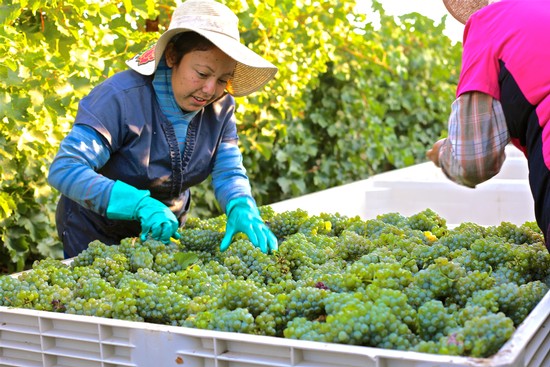 What are the "best" Lodi grown Sauvignon blancs produced today? 
Read on, and we'll share detailed notes on 10 of Lodi's most popular Sauvignon blancs, but not before this caveat: If you've read any number of our blogs posted over the past 10 years, you already know that we don't like the word "best." At a certain quality wine level, wines are never really "better" than each other. They're more like... different! 
Continue »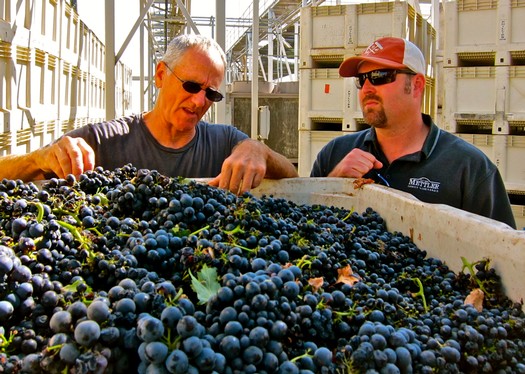 While Lodi grown Zinfandels are finer than ever, bottlings have proliferated to such an extent that consumers now have a choice of numerous styles to choose from. Quite often, multiple styles put out by just one producer!
Do you prefer a lighter, easy drinking, fruit forward Zinfandel? There is a growing number of Lodi Zinfandels deliberately crafted in this style, once considered old fashioned, and now very much back in fashion. Or do you prefer a bigger, bolder, ultra-ripe, heavily oaked style of Zinfandel? Lots of that style still coming out of Lodi, too...
Continue »