Letters from Lodi
An insightful and objective look at viticulture and winemaking from the Lodi
Appellation and the growers and vintners behind these crafts. Told from the
perspective of multi-award winning wine journalist, Randy Caparoso.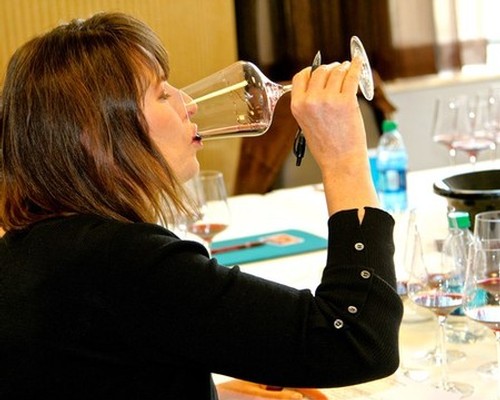 A little knowledge goes a long way. It's also said that a little knowledge can be dangerous. I can't agree with that. What's actually dangerous, particularly to yourself, is not enough knowledge.
That's what difficult about contemporary wine tasting. Many of the wines we are often asked to appreciate today do not exactly comport with the usual "how to taste wine" instructions found in books, online pages or videos. It's one thing to learn how to see, smell and taste wine, but it's another thing to understand what you are seeing, smelling and tasting. Maybe even more important: Exactly why you are seeing, smelling and tasting certain things...
Continue »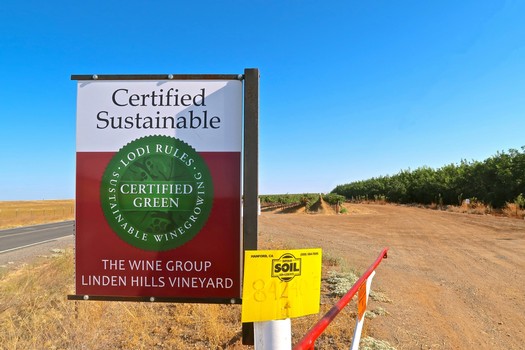 Lodi's LODI RULES certified Linden Hills Vineyard
The 2017 Tizona by Bokisch Vineyards Linden Ridge Vineyards Lodi Malbec ($32) is a lovely wine. What may be even more interesting is its provenance: Linden Ridge Vineyard, located in the "gray area" located in the south-eastern fringes of the Lodi Viticultural Area, in the vicinity of the census-designated agricultural hub of Linden (at last count, population 1,784), directly east of Stockton. As they say about little farming towns like Linden, if you blink as you drive past it on Hwy. 26, you'll miss it...
Continue »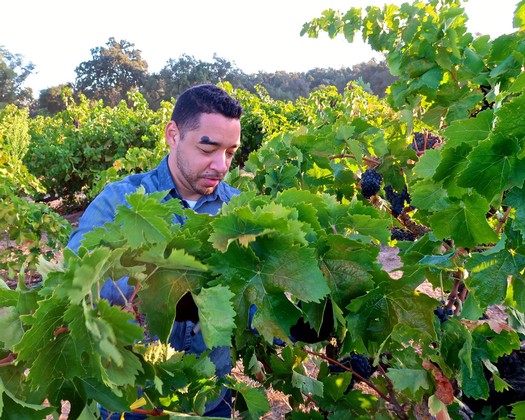 Last week Louis Anthony Chico, a sommelier living in Orlando, FL, wrote to us saying he had just experienced a déjà vu. It came upon tasting a 2016 Alquimista Cellars Jessie's Grove Lodi Zinfandel while listening in on a recent Zoom virtual tasting broadcast from Lodi's Jessie's Grove estate, led by Alquimista Cellars winemaker Greg La Follette and Jessie's Grove owner/grower Greg Burns...
Continue »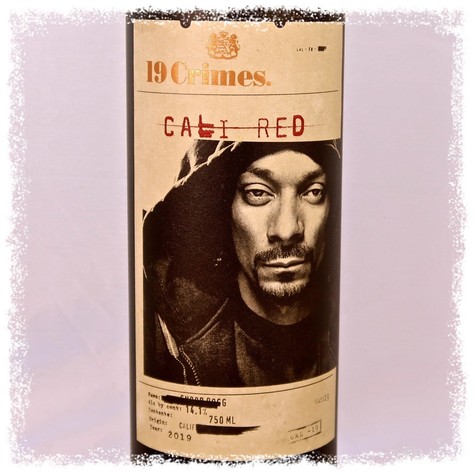 It's not so much what the label on the 2019 19 Crimes Cali Red ($12) says than what it projects: the iconic face of the long celebrated rapper, Snoop Dogg, in muscular black and tan, with slashes of inky red and black marking pen. It practically screams "drink this wine... if you've got the guts."
So I did. The color is a deep, opaque purplish-ruby with a bright red outer rim. The aroma mixes black tea, dried herbs, a touch of tobacco/smoke, and red and black berryish fruits. But while "big" in the nose, on the palate the wine is soft, round, almost cuddly. And it has what many of the wine cognoscente would describe as a "jammy" finish — code words for super-fruity, or slightly sweet. Not super-sweet like a dessert wine, but just sweet enough to cushion the ripe fruit and generous oak sensations, keeping it from completely drying out the mouth with tannin. Like drinking chocolate cake. 14.1% alcohol, which is about par for any commercial California wine (these days many of the state's finest Pinot noirs are higher than that)...
Continue »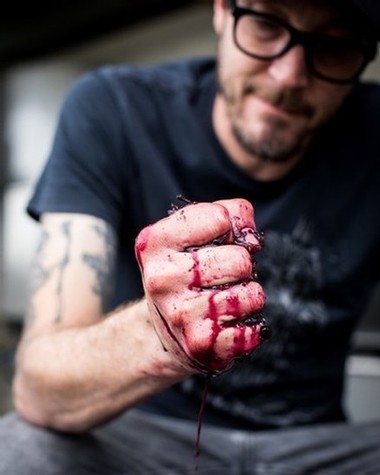 There is an unusual sense of "nakedness" in the immediacy of fruit and whiffs of tea leaf-like dusty/earthiness to the just-released 2019 Monte Rio Cellars Primitivo. Something strange for a California wine, but very deliberate for this particular wine brand which proclaims itself (on its website home page) devoted to the "Spirit of Old California."
That is to say, a style of wine harkening back to, perhaps, the 1950s or early '60s, when California vintners were not yet hooked on the taste of oak, and 12.5% alcohol was the norm rather than rare exception...
Continue »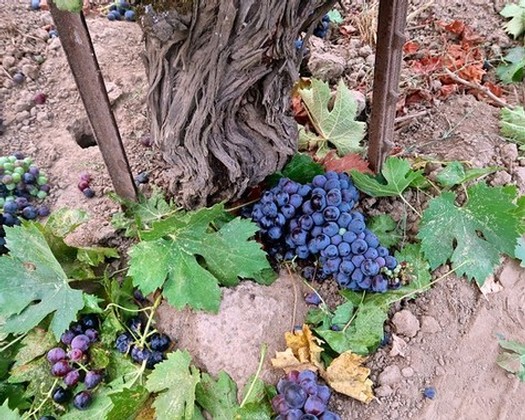 What better way to pay tribute to Bechthold Vineyard, Lodi's oldest continuously farmed vineyard, than to produce four different wines from its venerated fruit, which is 100% Cinsaut.
This is what Estate Crush (Downtown Lodi's custom crush facility) owner/winemakers Bob and Alison Colarossi have done. It's as much a tribute the vineyard's diversity and the beauty of its fruit as it is the skill and ingenuity of a couple of winemakers...
Continue »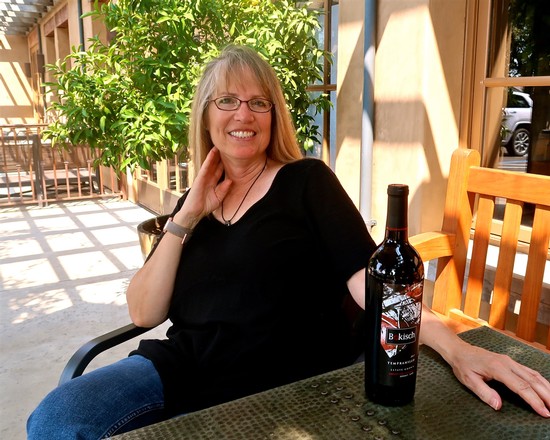 Robin Burcell is a novelist who lives in Lodi, California. She has published her own series of police procedurals, but since 2015 she has been busily co-writing international best sellers for Clive Cussler, the New York Times Best Selling author of more than 80 books of fiction — including the 1976 classic, Raise the Titanic!, plus two books turned into blockbuster movies (one of them, 2005's Sahara, starred Matthew McConaughey, Steve Zahn, William Macy and Penélope Cruz, and was produced and distributed at a staggering cost of $241 million).
Ms. Burcell's own life has been one huge adventure. Before embracing her current career as a high profile novelist, she spent 28 years working in law enforcement. She was, in fact, the Lodi Police Department's first female officer, starting in 1983. Because of that, for years she had to make do with a converted storeroom as a locker room. She also served as a hostage negotiator and a FBI Academy-trained forensic artist, then moved to Sacramento County where she worked for 10 years as a Criminal Investigator, before retiring to write full-time in 2010...
Continue »