Letters from Lodi
An insightful and objective look at viticulture and winemaking from the Lodi
Appellation and the growers and vintners behind these crafts. Told from the
perspective of multi-award winning wine journalist, Randy Caparoso.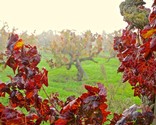 There is nothing like a late November walk through Lodi vineyards at the break of dawn; when vines are shrouded in ghostly fog, over a lush, green carpet soaked in numbing dew (waterproof boots recommended).
From afar, the dying leaves on the vines might look depressing – curled up or burnt crisp, another year of life on the wane – but up close, each leaf might also beguile the senses. As poets are apt to put it, there is beauty in death; particularly in cloaks of yellow, flames of orange, or rivers of blood-red color on gnarled spurs and trunks of more ancient vines. Who doesn't find joy in such loud and violent cacophony?
Continue »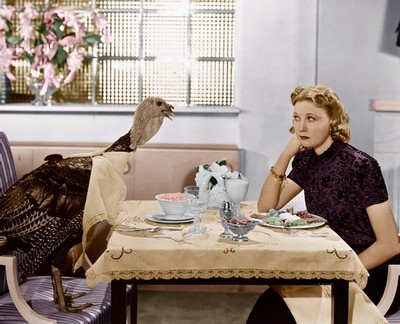 Ready for the one-hundred-millionth article on what wines to serve with your Thanksgiving turkey? Heck, we've composed a good half-dozen ourselves; and yes, we always recommend Lodi grown wines – but for real, practical reasons, not just wishful thinking.
This fact, to begin with: the beloved turkey is as bland a centerpiece as anyone could possibly choose for a meal considered to be the meal of meals in American life. Why do you think, other than the occasional turkey sandwiches or carnival drumstick, the vast majority of us eat turkey only once a year? It's not like, every other weekend, we can't wait to get home and pop a turkey in the oven. We eat, or enjoy, turkey mostly under duress.
Continue »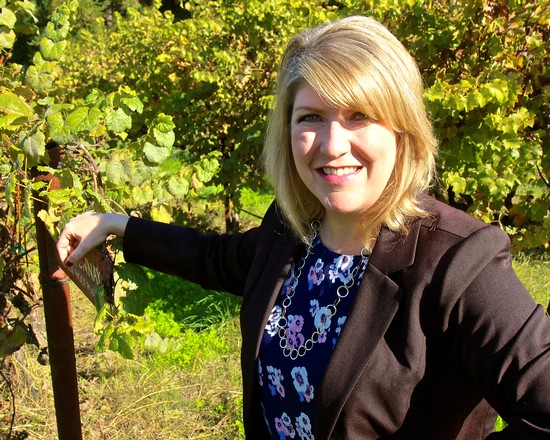 This past October Wendy Brannen crossed the country from her longtime home in Washington D.C. to Lodi to assume her new position as Executive Director of the Lodi Winegrape Commission – the organization representing more than 750 winegrape growers and 85 wineries in the Lodi American Viticulture Area, a large number of them belonging to families who have farmed in the region for over 50, 100, or even 150 years...
Continue »

The last five years have seen a tremendous swell of support and recognition for the Lodi wine region, most notable being the receipt of the coveted title of 2015 Wine Region of the Year from Wine Enthusiast Magazine. This success could not have happened, however, without the dedication and vision of the region's winegrowers and the grower-established and funded Lodi Winegrape Commission. Lodi's winegrowers are what sets the region apart and truly makes it special. In Lodi, there is an intense sense of cooperation among its winegrowers and the non-competitive belief that "a rising tide lifts all boats." Continue »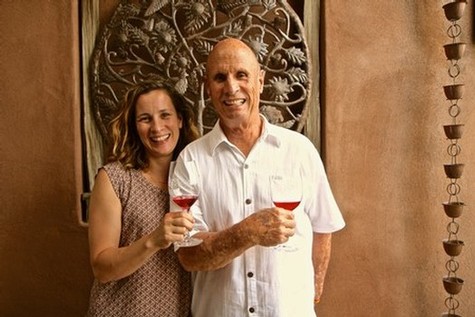 Mitra Lucas – the "owner and daughter" of Lodi's The Lucas Winery and its founder/grower David Lucas – has many fond holiday memories growing up in this groundbreaking, certified organic estate, established the year she was born in 1978.
Ms. Lucas tells us: "The Lucas family's Thanksgiving tradition has always been to invite more family and friends to dinner than we could possibly have room for. And so, since 1978, we have always held Thanksgiving dinner in our old barn which would transform, for one magical evening, into an exquisite dining hall filled with music, warm food, and the comfort of family and friends...
Continue »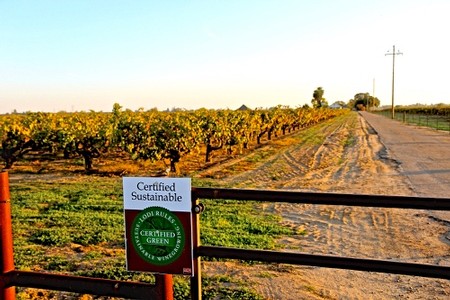 Here at the end of 2016 – a year marking 25 years of existence for the Lodi Winegrape Commission – we cannot let the year go by without talking about a crowning signature achievement of this association of over 800 growers and wineries: Lodi Rules for Sustainable Winegrowing; first conceived and developed during the 1990s, and officially launched in 2005.
One of the surest marks of quality that you can find on a bottle of Lodi grown wine is the "Certified Green" seal, usually found on back labels, signifying it has been made from grapes passing a rigorous, third-party audited and certified process...
Continue »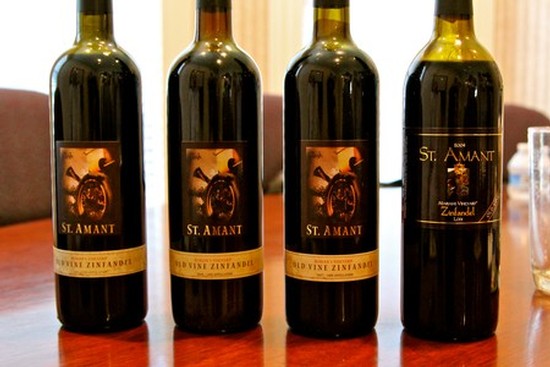 The Quintessential Lodi Zinfandel
Lodi is known for Zinfandel. There is more of this grape grown here than anywhere else; untold numbers of acres of this classic Vitis vinifera lovingly cultivated by multiple generations of families for over 50, 75, or even 100 years.
So what is the quintessential Lodi Zinfandel? Lodi may have a Mediterranean climate similar to that of Sonoma County, Napa Valley, Paso Robles, the Sierra Foothills and other California regions, but deep sandy loam soils – particularly in the historic Mokelumne River Viticultural Area surrounding the City of Lodi – and slightly narrower diurnal swings (cool nights that are not quite as cold, and fewer days of searing 100-degree heat) generally result in softer, more gentle, somewhat flowery, red fruit centered styles of Zinfandel, with variations of earthy undertones...
Continue »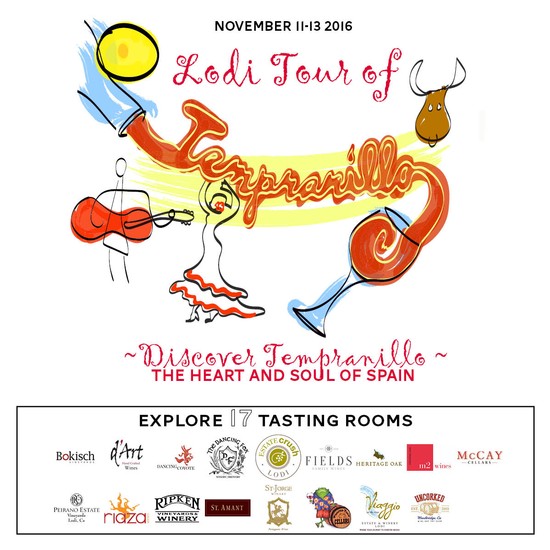 This November, discerning aficionados of red wines made from the Tempranillo grape will be able to experience a time of their life in Lodi wine country.
Liz Bokisch, co-owner of Bokisch Vineyards and its viticultural arm Bokisch Ranches, has announced a weekend-long celebration of International Tempranillo Day (officially, November 10, 2016): a Lodi Tour of Tempranillo taking place on November 11-13 (Friday-Saturday-Sunday), involving 17 Lodi based producers of Tempranillo...
Continue »