Letters from Lodi
An insightful and objective look at viticulture and winemaking from the Lodi
Appellation and the growers and vintners behind these crafts. Told from the
perspective of multi-award winning wine journalist, Randy Caparoso.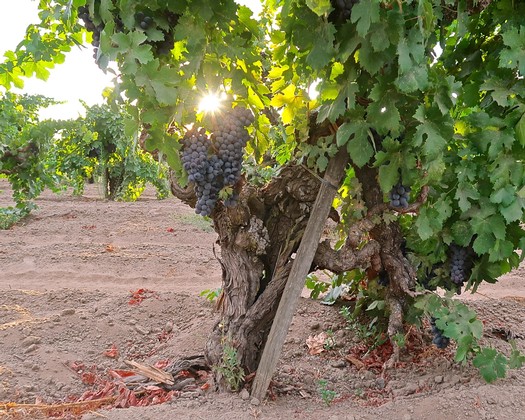 Everything coming up rosés
It's that time of year again. Nights are still slightly nippy, with temperatures in the mid-40°, but the days are getting progressively brighter and clearer, with late afternoons hitting the 70°s.
In Lodi wine country, this has also become the season of rosés. That is, bone-dry, soft yet refreshingly crisp pink wines. In a conversation yesterday, McCay Cellars winemaker/owner/grower Mike McCay summed it up best: "This past weekend (March 27-28, 2021), we had beautiful weather, our tasting room was filled to capacity, and we had to turn people away. It's about time! And you know what they were drinking the most? Rosé. Pink is hot right now."
Continue »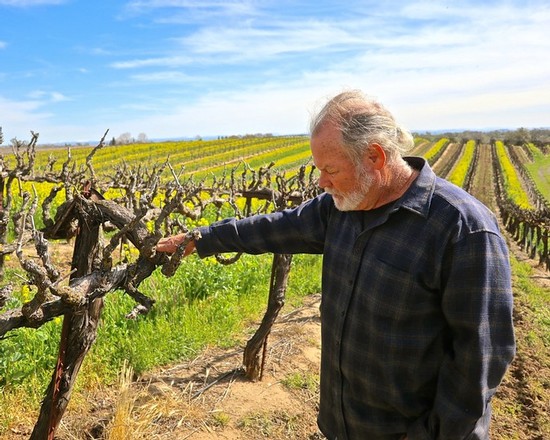 The Dancing Fox, as the Lodi locals know, has been evolving right before everyone's eyes. As a restaurant and bakery, it became the go-to place for coffee, breakfast and lunch, or fresh artisanal, wood-burning oven breads, almost immediately after popping up in 2009, in a renovated, century-old building in the heart of Downtown Lodi's brick-lined School Street. From the beginning, the business has been a family affair, owned and primarily operated by Gregg and Colleen Lewis and their three sons...
Continue »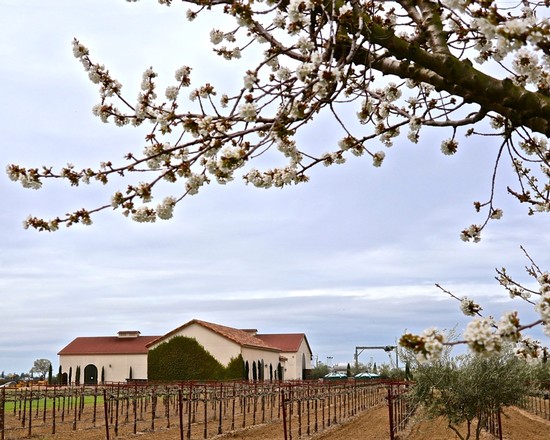 Lodi's Stama Winery is not exactly "new," but it might as well be because it is just now beginning to find its niche — which it has!
The winery quietly opened the doors of its winery facility on its 10-acre "home" property nearly six years ago, in May of 2015, on N. Davis Road, just south of W. Turner Road. The stark white walls and Romansque red-barrel tiled roof of its two current structures have a strikingly Mediterranean look, and for good reason: 2021 will mark 55 years since Stama owner Konstantino "Gus" Kapiniaris first arrived in Lodi from Southern Greece — for thousands of years the cradle of Mediterranean civilization...
Continue »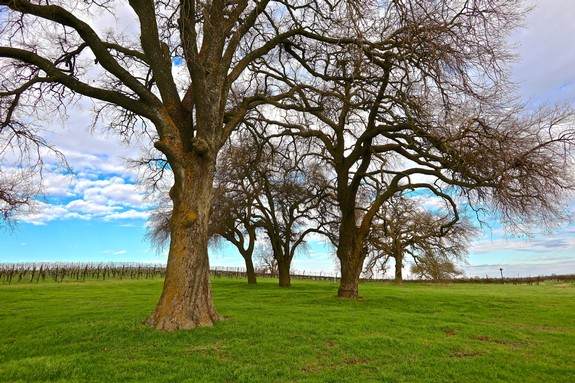 Is the Lodi Viticultural Area (i.e., AVA) a Central Valley wine region? Geographically, yes, in the same way that San Francisco is a city in California, and the same for the City of Lodi.
All the same, when you say the name "Central Valley," you are usually suggesting a flat, arid, desert-like area, even if much of the Central Valley between Stockton and Bakersfield is sufficiently irrigated to support one of the world's largest agricultural regions...
Continue »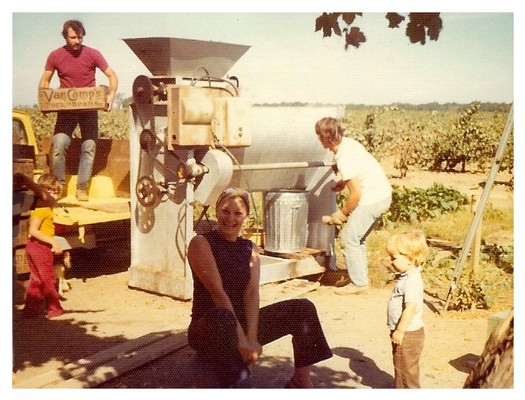 Robert Mondavi as grape and grower whisperer
The late Robert Mondavi (1913-2008) was a Lodi Union High School graduate who will always be remembered for significant accomplishments in the wine industry. First, he convinced his father, Cesare Mondavi, a City of Lodi businessman who entered the grape industry during the early 1920s as a grape packer, to buy Napa Valley's then-inactive Charles Krug Winery in 1943. Robert and his brother Peter Mondavi (1914-2016) operated Charles Krug until their famous falling out, which led to the founding of the groundbreaking Robert Mondavi Winery in 1966...
Continue »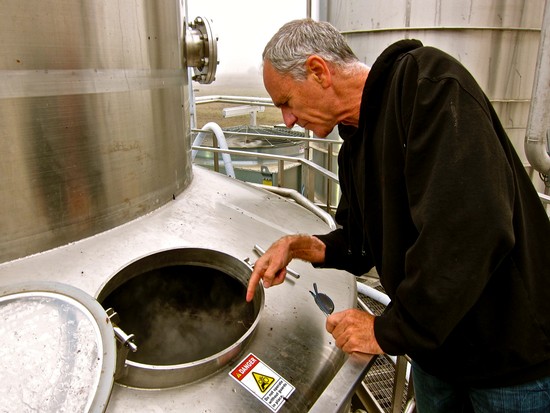 Desperate times call for flash-détente
Before our meeting last week to discuss the latest winemaking technology utilized at Lodi's Lodi Vintners — where brands such as Klinker Brick, Concrete Wine and Rippey Family are produced — Barry Gnekow sent a note saying, "Don't expect romantic scenes of rolling hills of vineyards with family dogs and progeny strolling around tasting out of barrels."
I hadn't. Especially since Mr. Gnekow's labors as a consulting winemaker has long remained one of the California wine industry's biggest secrets: His is the technical mind behind the humongous success of wineries like Lodi's Michael David and Klinker Brick, and even before that, for brands such as J. Lohr and Hahn Estate...
Continue »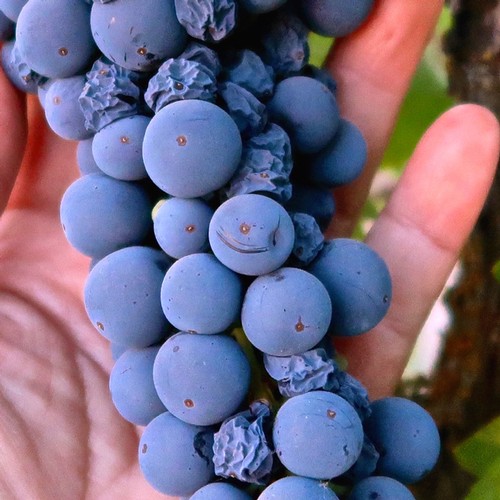 What's In a (Varietal) Name?
The term varietal, as the long departed wine scribe Robert Lawrence Balzer wrote way back in 1948 in his book California's Best Wines, is actually "an early California idea." Balzer defined it, simply, as the way of "naming wines after the grape species used in their making," as opposed to the use of "generic titles... such as Claret, Burgundy, Sauternes, Hock, Moselle, etc." that were much more prevalent in Balzer's early days (Balzer authored 11 wine books and syndicated wine columns published in newspapers like Los Angeles Times all the way up to the early 1980s)...
Continue »