Letters from Lodi
An insightful and objective look at viticulture and winemaking from the Lodi
Appellation and the growers and vintners behind these crafts. Told from the
perspective of multi-award winning wine journalist, Randy Caparoso.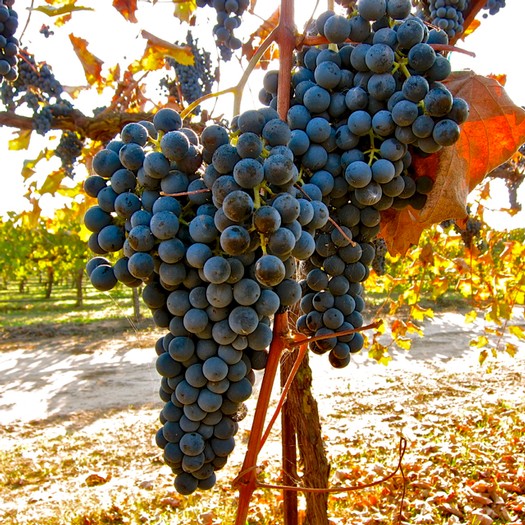 PRIE Winery, one of Lodi's smaller handcraft wine producers, has just released a red wine made from a grape called Marzemino.
Why in the world, you may ask, should you sit up and pay attention to a wine called Marzemino when there are so many other fine wines out there, made from the usual, dependable grapes (Cabernet Sauvignon, Chardonnay, Zinfandel, etc.)?
Continue »


Continued from: A history of Lodi winegrowing, part 7 — the Mokelumne River Viticultural Area
The Lodi Winegrowing Industry's Expansion Into Hillside Appellations
There are reasons why growers and winemakers look upon Lodi as a sum of different parts — hence, the 2005 establishment of seven nested AVAs.
Most of Lodi's growth as a wine region over the past 25 years has been outside the original area surrounding the City of Lodi, which is defined by an extremely deep sandy loam (i.e. Tokay series) soil on a visibly flat, lower elevation (0 to 150-ft.) plain. This historic area — where the vast majority of Lodi's old or ancient vine plantings (50 to over 100 years old) are located — is officially recognized as the Mokelumne River AVA...
Continue »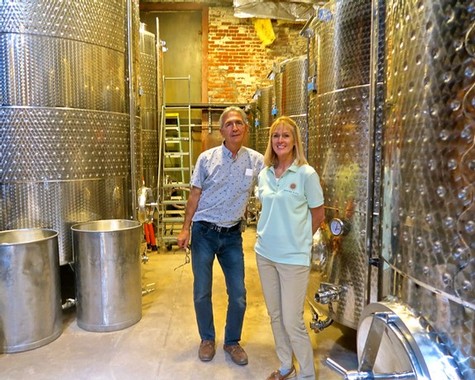 Lodi's Nostra Vita Family Winery is, as the name implies, a family affair: nostra vita being Italian for "our life," and the famiglia consisting of the owners Robert Indelicato (Winemaker) and Leslie Bloudoff (President), and their children Katie Bloudoff-Indelicato (Sales & Marketing) and Kyle Bloudoff-Indelicato (Assistant Winemaker/Cellar Master).
Although they are still, visibly speaking, "new" to the Lodi wine community — in September 2018, establishing their tasting room at the W. Turner Rd. location once occupied by the Mencarini family's Abundance Vineyards — they first started up their specialty champagne style sparkling wine business in 2014, and their production facility has been housed in the historic "Old Ice House" in Downtown Lodi since 2017...
Continue »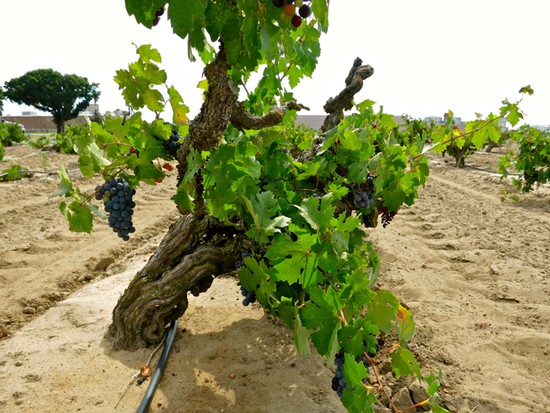 Continued from: A history of Lodi winegrowing, part 6 — Lodi begets seven nested AVAs
The Storie Index Clearly Defining Lodi's Seven Sub-Appellations
When drawing up their 2005 proposal for seven new nested sub-AVAs to submit to the TTB, the growers and vintners representing the LAVA (Lodi American Viticultural Areas) Steering Committee also included a Storie Index chart, illustrating the differences between the growing regions based upon soil vigor and production capacity. Storie Index classifications were originally developed in the 1930s by R. Earl Storie at University of California, and has served as a method of determining the suitability of agricultural products to regions, as well as a means of economic valuation...
Continue »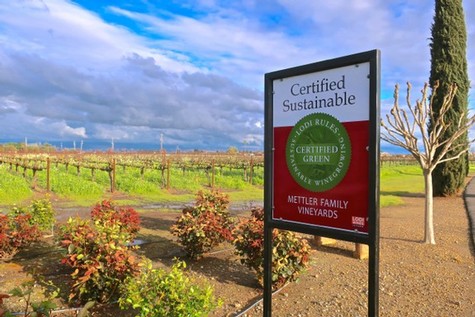 Summer starts this Saturday, so let's talk about white wines!
It is a mistake, to begin with, to dismiss slightly sweet or medium sweet white wines out of hand. When well balanced with lots of palate freshening acidity you hardly noticed the sweetness, and that's when they become more of a connoisseur's wine: like the 2019 Mettler Family Vineyards Salice Bianco Lodi Muscat Canelli ($19), which is a stunningly exotic marvel — light as air, delicate as a flower petal (weighing in at only 10% alcohol), and redolent with fragrances and fruit qualities suggesting honeysuckle, frangipani (what they call plumeria in Hawaii), drippy white peach and mandarin orange blossoms, finishing with an unerringly balanced, lip smacking freshness despite nearly 4% residual sugar...
Continue »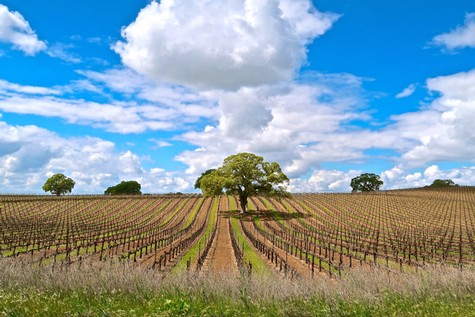 Continued from: A history of Lodi winegrowing, part 5 — establishment of the Lodi AVA
2006 Division into Seven Nested AVAs
In August 2006, the TTB (Alcohol and Tobacco Tax and Trade Bureau) approved the usage of seven new American Viticultural Areas (a.k.a. AVAs) falling within the broader Lodi AVA. At that time, the question in the minds of a lot of people among the wine industry, the media and consumers was: why?
Isn't getting anyone to recognize Lodi as an existing wine region hard enough, without complicating the matter with seven more sub-regions, or "nested" AVAs?
Continue »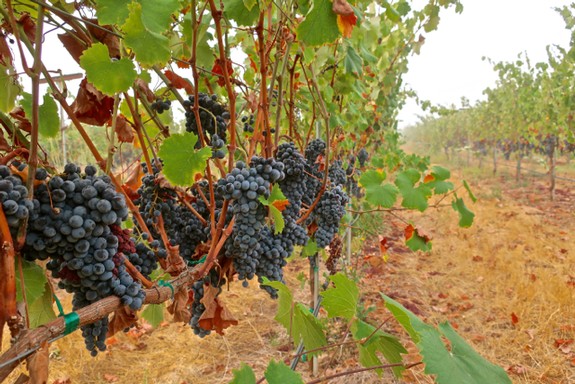 A couple of years ago we held a public tasting attended primarily by local winegrowing professionals in which we compared, "blind," a 2016 Bokisch Vineyards Sheldon Hills Vineyard Monastrell grown in Lodi's Sloughhouse AVA with a 2015 Domaine Tempier Bandol from France's Provence region.
The comparison was a valid one in that both wines were made primarily from the black skinned Mourvèdre grape: a variety called Monastrell in Spain (hence, Bokisch's chosen moniker, to underscore this Lodi winery's specialty in Spanish varieties), but known by the Portuguese synonym Mataró for most of California's winegrowing history (reflecting the influence of the state's Portuguese immigrants who settled throughout the Bay Area and the northern reaches of San Joaquin Valley, including Lodi)...
Continue »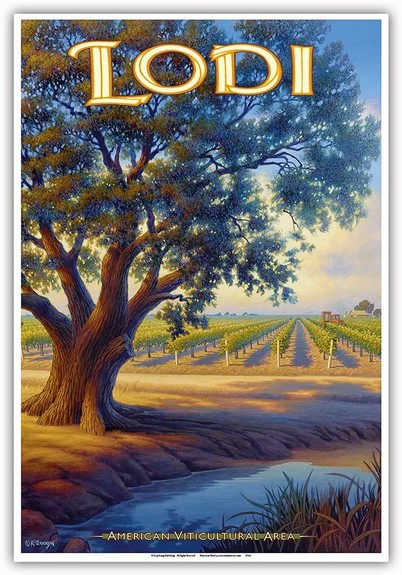 Continued from: A history of Lodi winegrowing, part 4 — slow transition from co-op to independent wineries
1986 Establishment of Lodi AVA
The system of officially approved American Viticultural Areas was first established in 1978 by the ATF (Bureau of Alcohol, Tobacco, Firearms and Explosives) regulatory arm, allowing for the defining of viticultural areas within the U.S. for the purpose of controlled usage on wine labels and advertising... 
Continue »