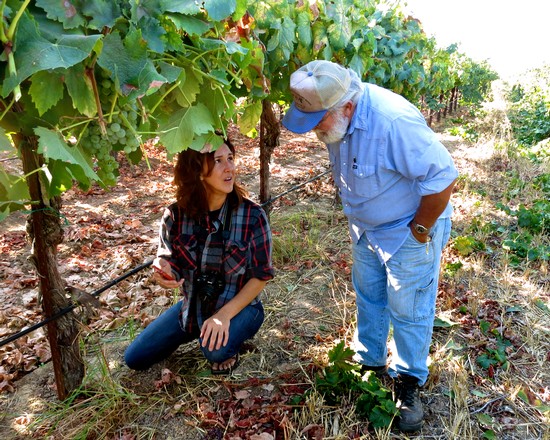 Next month on August 11 through 13, 2016, Lodi wine country will be invaded by several hundred online wine scribes gathering for the 2016 Wine Bloggers Conference. This will be a "9th Annual" – earlier Wine Bloggers Conferences, starting in 2008, happening in places like Santa Rosa, Portland, Walla Walla, New York's Finger Lakes, Charlottesville in Virginia, and Penticton in British Columbia, Canada.
Wine blogging, winefolly.com once posted in 2013, has got to be "the world's drunkest job." But like Julie (Powell) in Julie & Julia, wine bloggers tend to be unremittingly passionate in their pursuit of the fermented grape; and forever hopeful that they, too, may someday wear the golden fleece accorded best selling authors or internationally acclaimed journalists. Indeed, some (albeit precious few) have managed to don some coat or another.
But mostly, these dedicated followers of vinous fashion perform a function, wrought by the internet age, involving the dispensing of knowledge and enthusiasm in a wine world that not too long ago was dominated exclusively by just a handful of periodicals and the few authors who seem to retain a stranglehold on all major book contracts (ever notice that the titles in book store wine sections are all authored by the same handful of writers?). Wine bloggers have democratized wine appreciation, which is a good thing. Power to the wine peeps...
Continue »