Letters from Lodi
An insightful and objective look at viticulture and winemaking from the Lodi
Appellation and the growers and vintners behind these crafts. Told from the
perspective of multi-award winning wine journalist, Randy Caparoso.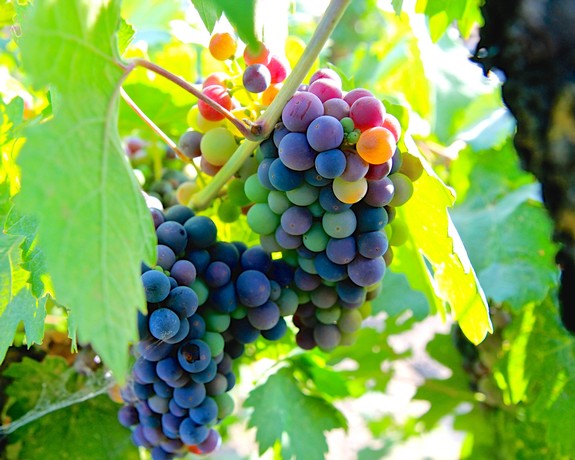 The objective of Vitis, or grape vines, from their very beginning – speculated as dating back over a million years ago, based upon evidence of fossilized leaves and seeds – has always been the same as that of humankind: to bear fruit and multiply.
The almost miraculous changes we see in black skinned varieties of Vitis vinifera – the European species of vines always known to produce the finest wines – during the month of July in the Northern Hemisphere is a reflection of that basic objective... 
Continue »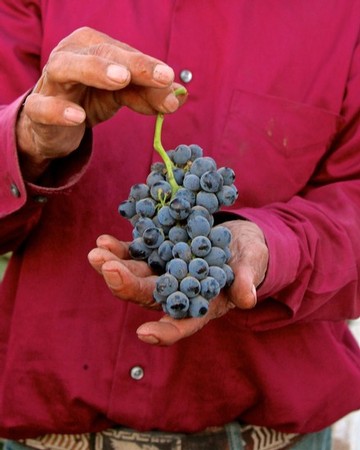 What is terroir, and why is everyone talking about it?
When writing about why Lodi was chosen as their 2015 Wine Region of the Year, Wine Enthusiast Magazine's Jim Gordon cited a number of achievements; including how the region has recently achieved "parity with better-known coastal regions," yet how "grapes and wine were already in Lodi's DNA before the current era... (when) the first major vineyard was planted in 1852."
One of the things Mr. Gordon also noted was the "naked style Zinfandels" produced by the Lodi Native project. The good thing about the Lodi Native Zinfandels, San Francisco Chronicle's Jill Robinson recently wrote, is that they "highlight terroir, along with Lodi's heritage Zinfandel plantings and growers." The Lodi Native winemakers have been putting together a series of "single-vineyard Zinfandels," added Christopher Null in his DRINKHACKER blog, "with the intent of showcasing Lodi's terroir"...
Continue »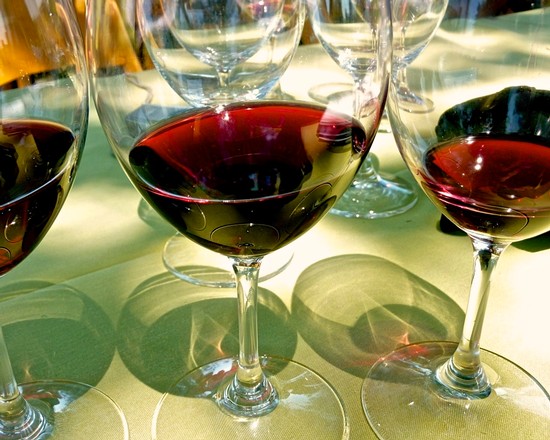 It may be summer, but that doesn't mean every wine aficionado is reaching for white or pink wines. Red wine lovers are red wine lovers, and they're not going to let little things like 90-degree temperatures keep them from enjoying their preference.
Oh, they may make little adjustments, like going to slightly lighter reds; or easing up a little bit on red meat consumption (unless they're manning an outdoor grill). Be as it may, it is as good a time as any to revisit the notion of consuming red wine with fish. Not everyone, of course, has caught up with this.
But seriously, enjoying red wine with fish is not nearly as strange as it may seem. Fact of the matter is, there are many instances when a red wine tastes better with a seafood dish of some sort than any white wine or rosé. Why? Because as much as white wines with fish and red wines with red meat makes sense, not all seafood dishes are the same, and not all wines – reds, whites, pinks or sparklers – are either...
Continue »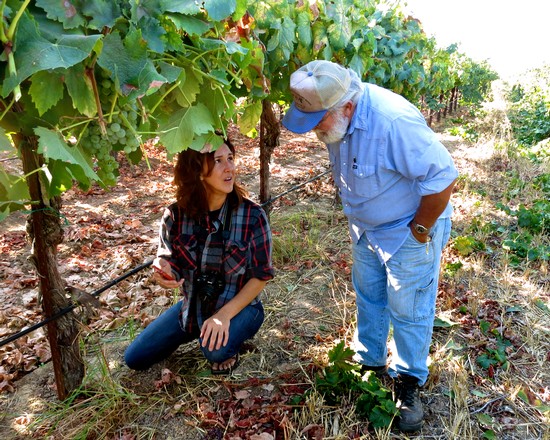 Next month on August 11 through 13, 2016, Lodi wine country will be invaded by several hundred online wine scribes gathering for the 2016 Wine Bloggers Conference. This will be a "9th Annual" – earlier Wine Bloggers Conferences, starting in 2008, happening in places like Santa Rosa, Portland, Walla Walla, New York's Finger Lakes, Charlottesville in Virginia, and Penticton in British Columbia, Canada.
Wine blogging, winefolly.com once posted in 2013, has got to be "the world's drunkest job." But like Julie (Powell) in Julie & Julia, wine bloggers tend to be unremittingly passionate in their pursuit of the fermented grape; and forever hopeful that they, too, may someday wear the golden fleece accorded best selling authors or internationally acclaimed journalists. Indeed, some (albeit precious few) have managed to don some coat or another.
But mostly, these dedicated followers of vinous fashion perform a function, wrought by the internet age, involving the dispensing of knowledge and enthusiasm in a wine world that not too long ago was dominated exclusively by just a handful of periodicals and the few authors who seem to retain a stranglehold on all major book contracts (ever notice that the titles in book store wine sections are all authored by the same handful of writers?). Wine bloggers have democratized wine appreciation, which is a good thing. Power to the wine peeps...
Continue »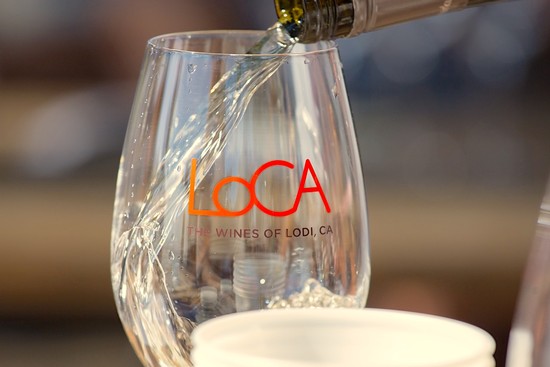 Lodi is, like, weird. That is to say, this sprawling wine region (by far the largest in the U.S., with over 110,000 acres of planted wine grapes, and counting...) is led by an organization of grape growers and wineries collectively known as the Lodi Winegrape Commission.
Pursuant to the State of California Department of Food & Agriculture's Marketing Act of 1937, winegrape commissions are funded by annual assessments of the gross value of winegrape crops. In the case of Lodi, every commercial grape grower within California Grape Crush District 11 is compelled to join. While mandated programs like this are not a choice thing, each grower recognizes the shared benefits of marketing and promotion of the region's grapes, the viticultural research and sustainable grape growing (i.e. Lodi Rules) programs, exposure of wines and the region as a destination through aggressive media and consumer campaigns, and ultimately, profitability for all...
Continue »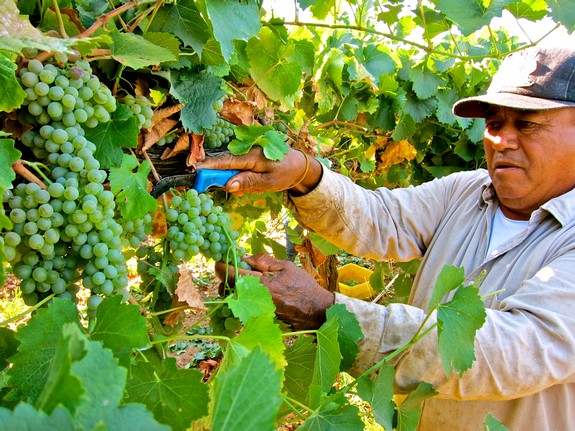 What do Americans eat during summer? If you go to Sunset Magazine's latest page proclaiming Fast & Fresh Summer Meals, you find a list of over three-dozen dishes with recipes for...
Continue »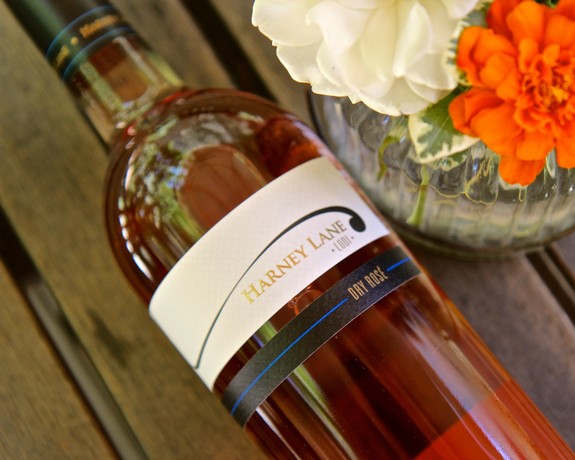 The ideal dry rosè is scented but not overly fruity in the nose; fluid and a little fleshy in the mouth without being soft, hard or harsh with excess alcohol or tannin; and nuanced with sensory qualities other than plain fruit, like smidgens of kitchen herbs or minerals.
In recent years, as Lodi's small community of artisanal wineries has come to fruition, we have been seeing more and more Lodi grown rosés crafted almost effortlessly to achieve these ideal qualities. Surely this cannot be a fluke. And it isn't. The reason is a set of geological circumstances which make Lodi similar in a number ways to the region where more rosé is produced than in any other part of the world: France's Provence, the source of over 1 million cases of dry pink wine each and every year.
Continue »