Letters from Lodi
An insightful and objective look at viticulture and winemaking from the Lodi
Appellation and the growers and vintners behind these crafts. Told from the
perspective of multi-award winning wine journalist, Randy Caparoso.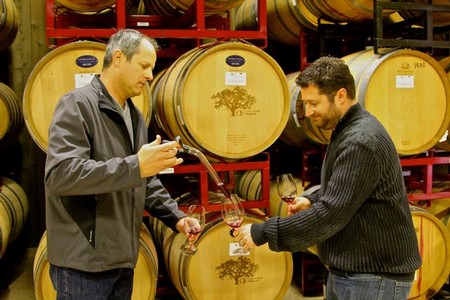 Chad Joseph and Dan Panella of Oak Farm Vineyards
It's been a good year for the Panella family of Oak Farm Vineyards. Visit Lodi! named Oak Farm their "Winery of the Year." And also this past spring, the 2014 Oak Farm Lodi Albariño ($19) received a unanimous Double Gold and was named "Best in Show White" as well as "Best in Region White" at the 2015 California State Fair Commercial Wine Competition.
Continue »

Estate Crush's Bob Colarossi and Alison Leibich Colarossi
When Bob Colarossi and Alison Liebich Colarossi plan their Thanksgiving libations, they literally get to choose from over 90 different wines that they produce in their Downtown Lodi winery, called Estate Crush.
Continue »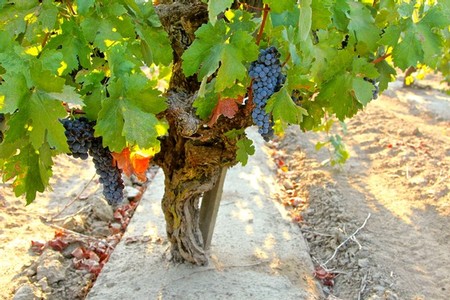 2015 Zinfandel ready to be picked off Maley family's 57-year-old Wegat Vineyard in Lodi's Mokelumne River AVA
Wednesday, November 18, 2015 is National Zinfandel Day.
Who thinks of these days anyway? International Tempranillo Day was just last week (November 12), right on the heels of International Merlot Day (November 7). We're drinking as fast as we can, folks!
Continue »

According to the latest Preference Survey, women and Millennials are now the predominant wine consumers
Americans are funny. Wine retailers know this, because they always hear customers say that they prefer "dry" wines, and then watch them walk out the door with the fruitiest, sweetest wines.
Continue »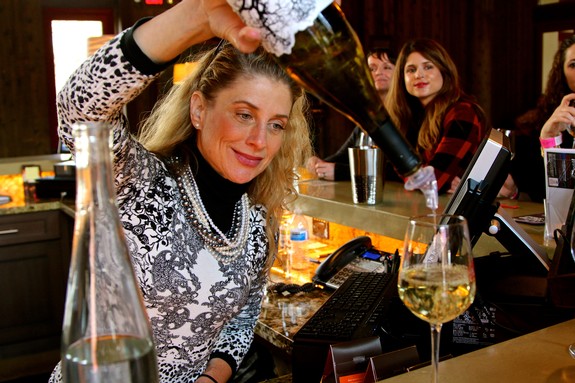 Pouring on the wine and charm at Lodi's Oak Farm Vineyards 
Wow. The nationally distributed Wine Enthusiast Magazine has conferred one of its 2015 Wine Star Awards on Lodi, as its Region of the Year.
But why? In their own press release, Wine Enthusiast listed a number of the region's achievements over the past 25 years, and then distilled it all down to one "prime" reason: "It's these young people (i.e. 'twenty-somethings from Lodi grape-growing families that often return to work in the family vineyards and cellars') and the youthful attitude of their elders that drive the innovation pushing Lodi forward" (our italics).
Continue »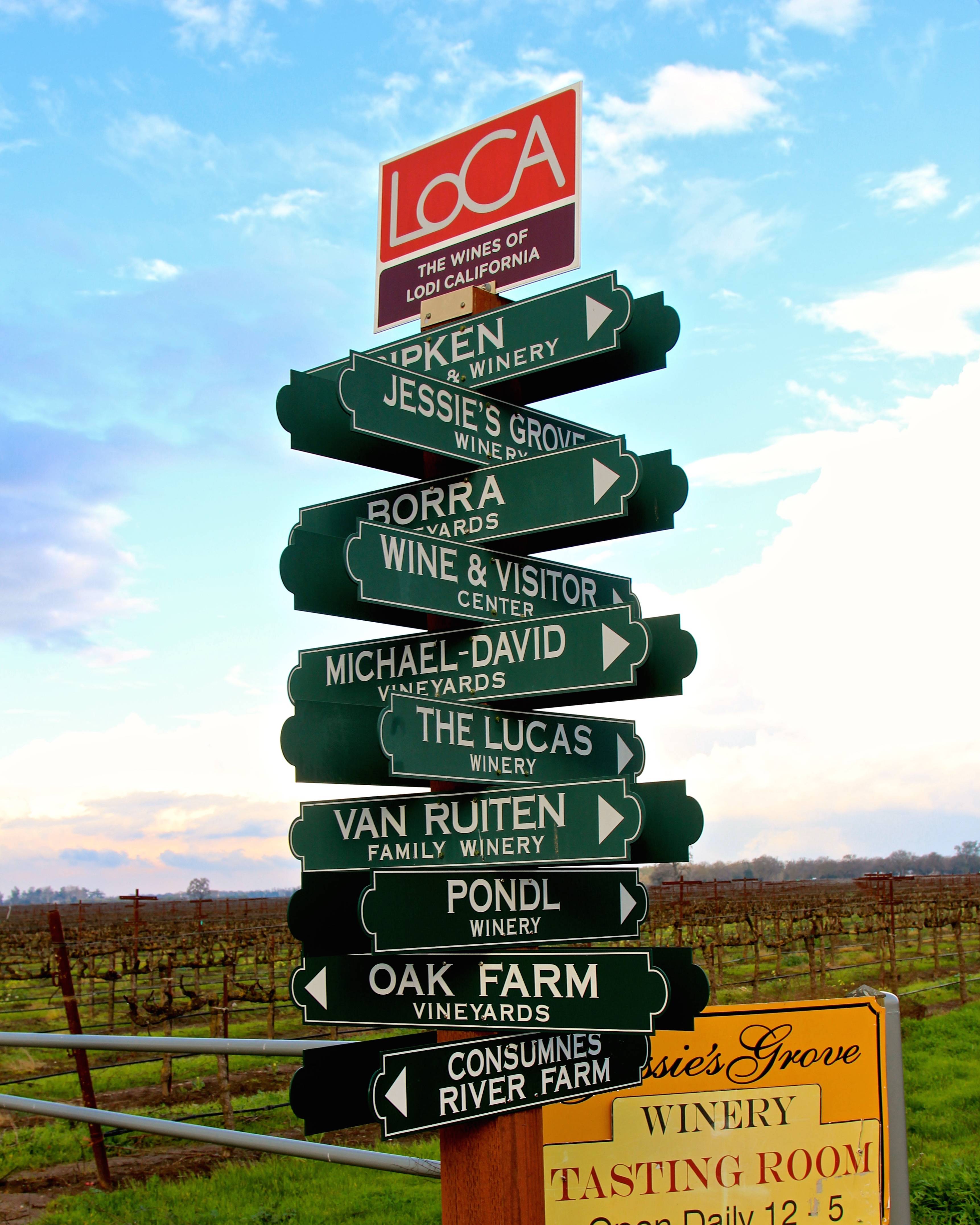 One of the big-deal news items coming out of Lodi Wine Country recently is the announcement that the 2016 Wine Bloggers Conference will take place here on August 11-14, 2016.  
Continue »