Letters from Lodi
An insightful and objective look at viticulture and winemaking from the Lodi
Appellation and the growers and vintners behind these crafts. Told from the
perspective of multi-award winning wine journalist, Randy Caparoso.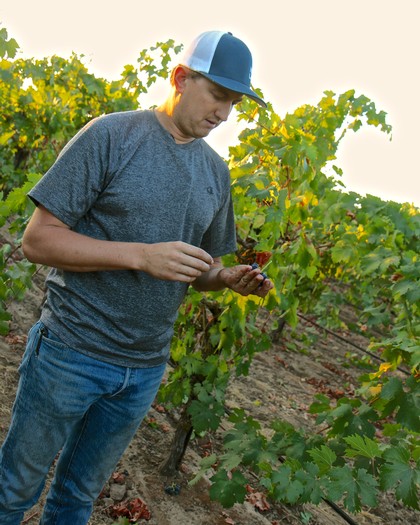 It's always been said that in the most challenging vintages for any wine region – rain, snow, hail, drought, floods, hot seasons, cold seasons, rampant diseases or pests, anything that Mother Nature may throw at you – it's the best growers, in the most favorable sites, that end up standing out far above the crowd.
Whatever the case may be, there's nothing that Aaron Shinn – G.M. of Lodi's Round Valley Ranches as well as owner of Shinn Farms – likes better than a challenge. And so far, 2017 has been as challenging a vintage as any.
At the break of dawn past Wednesday, August 23, Mr. Shinn walked and talked us through long, arduous road leading up to this particular moment of truth: the harvesting of 2017 Zinfandel from his own Cemetery Vineyard; located on the east side of Lodi's Mokelumne River Viticultural Area, right across a country road from the Cherokee Memorial Park & Funeral Home...
Continue »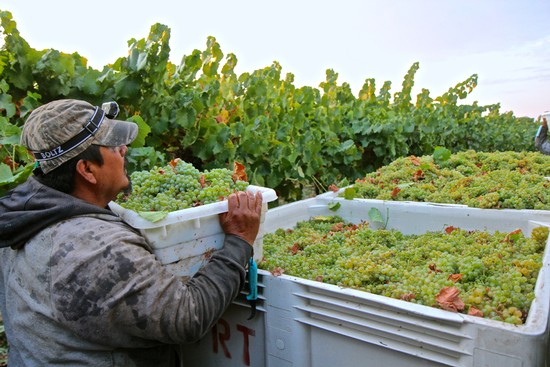 Promising 2017 Verdelho Harvest
6:30 AM, this past Tuesday, August 22 in Lodi's Alta Mesa appellation: Ron Silva's harvest crew had already filled three half-ton macro-bins of just-picked Silvaspoons Vineyards Verdelho – green tinted golden, oval shaped orbs of tropical fruit sensations, zapped with palate slaking, lemon-lime acidity. You could practically taste the type of light, dry refreshingly high-toned white wines these grapes will soon become...
Continue »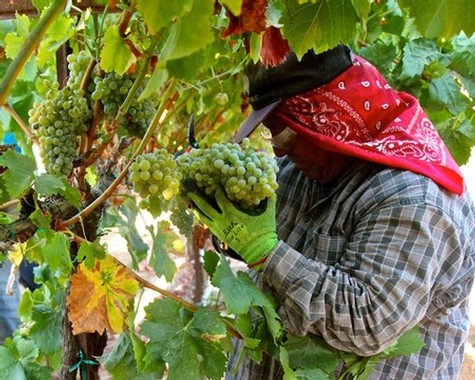 Over 650 Lodi wine blog posts ago...
In August 2010 we posted our first lodiwine.com blog – entitled, "Oh lord, a blog from the heart of Lodi wine country," which we are reproducing below to demonstrate how our focus has remained the same over the past seven years: To turn both consumers and professional wine lovers on to the fact that Lodi grows and produces wines that stack up against the best in the world – in its own fashion, of course.
At the end of this flashback we give detailed notes on 13 Lodi grown wines that didn't exist in 2010, but have since come to represent the competitive quality as well as unprecedented diversity (at least since the '60s, when the California wine industry wasn't so Chard-, Pinot- or Cabernet-centric) for which the Lodi Viticultural Area is now known...
Continue »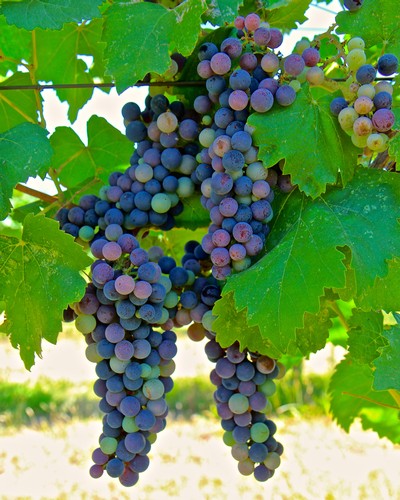 If anything, the Lodi Viticultural Area is prolific. We now count 126 grape varieties planted in the region; all variations of Vitis vinifera, belonging to the original European family or species of wine grapes.
Why Lodi? Simply put, this is where the California wine industry sources most of the grapes going into wines sold for $10 and under, which is about 74% of all the wine sold in the U.S. (re our recent report on the 2017 Wine Economics Symposium)...
Continue »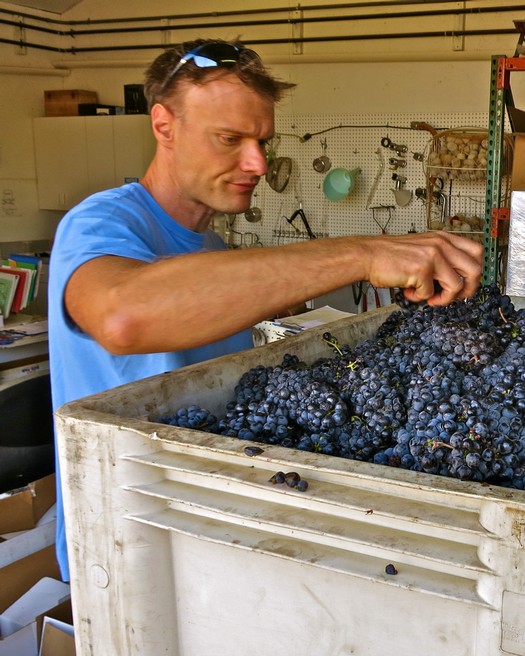 During the past three, four years, Borra Vineyards winemaker Markus Niggli has justifiably garnered considerable media accolades and consumer enthusiasm for his blends of white wine grapes; primarily sourced from Mokelumne Glen Vineyards – an east side riverside vineyard now planted with 50 German and Austrian wine grapes.
But lost among all the hullabaloo is this pervasive fact: Niggli is also a master of red wine blends; all bottled under special Borra Vineyards labels (Niggli's white wine blends are bottled under the Markus Wine Co. label)...
Continue »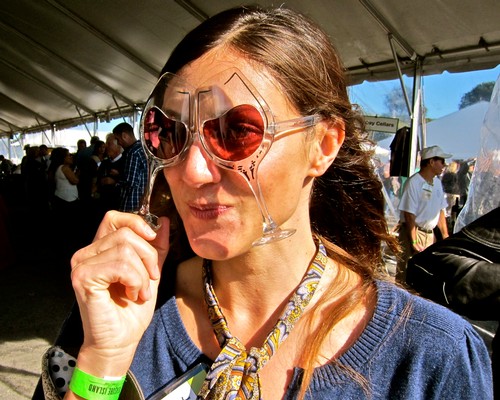 The first time is always the sweetest! Or so it's said.
Of course, we're talking about the first time certain influential wine professionals and journalists tasted a Lodi grown wine (or several wines) and thought, "Lodi is for real!"
Continue »