Letters from Lodi
An insightful and objective look at viticulture and winemaking from the Lodi
Appellation and the growers and vintners behind these crafts. Told from the
perspective of multi-award winning wine journalist, Randy Caparoso.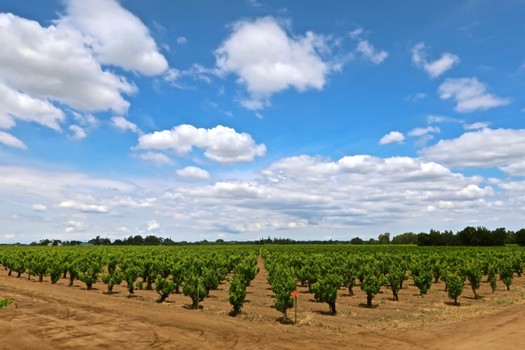 "Lodi needs to actively fight against commoditization and move more decisively towards premiumization," said Jeff Bitter, the recently appointed President of Allied Grape Growers; yesterday afternoon at the 2018 Lodi Vineyard & Wine Economics Symposium, taking place at Wine & Roses Hotel in front of an audience consisting primarily of Lodi wine grape growers and producers...
Continue »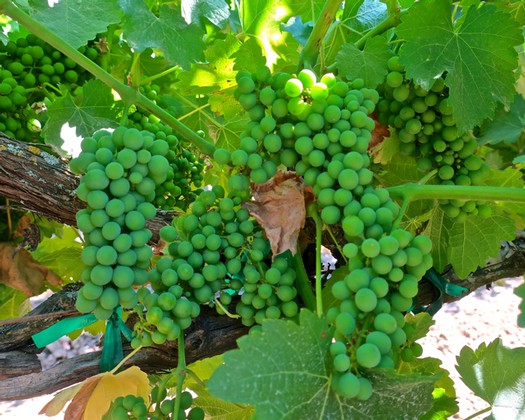 Last week, the International Women's Wine Competition announced the results of their 2018 (and 11th Annual) judging, which took place June 19-20 in Sonoma County, California. More than 1,190 wines were reportedly entered in this judging; and out of that, 171 gold medals were awarded, along with 56 "Best of Class" winners.
Among the Lodi grown wines produced by Lodi based wineries garnering golds:
• 2017 Acquiesce, Lodi Picpoul Blanc ($28)
• 2017 Acquiesce, Lodi Grenache Rosé ($25)
• 2015 Mettler Family, Lodi Cabernet Sauvignon ($25)
• 2017 Sand Point, Lodi Sauvignon Blanc ($12) 
In addition to a gold, Sand Point's Sauvignon blanc – grown and produced by Lodi's LangeTwins Family Winery & Vineyards – was also distinguished by a Best of Class award...
Continue »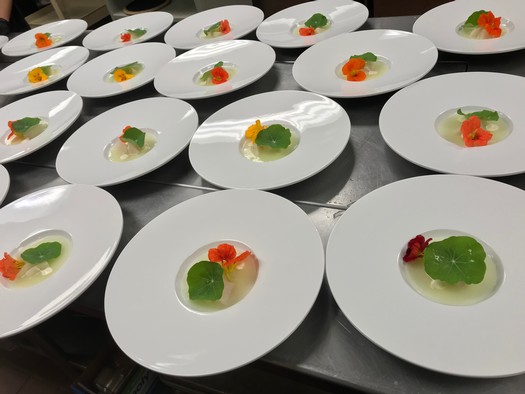 The Lodi grown wines of Bokisch Vineyards – predominantly made from grapes that originated in Spain – have been sold in the Hawaiian Islands for over ten years. But in a way, it is mostly within the past two years that they have really begun to make a huge splash.
Why? We suspect for the same reasons why Bokisch Vineyards wines have been selling out faster and faster right here in Lodi: Because more and more consumers are gravitating to lighter, crisper, fresh fruit (and less oak) focused styles of white wines and dry rosés; and are also going more for red wines that are unabashedly fragrant and spice scented, with less emphasis on tannin, excess alcohol and (as in whites and rosés) oak...
Continue »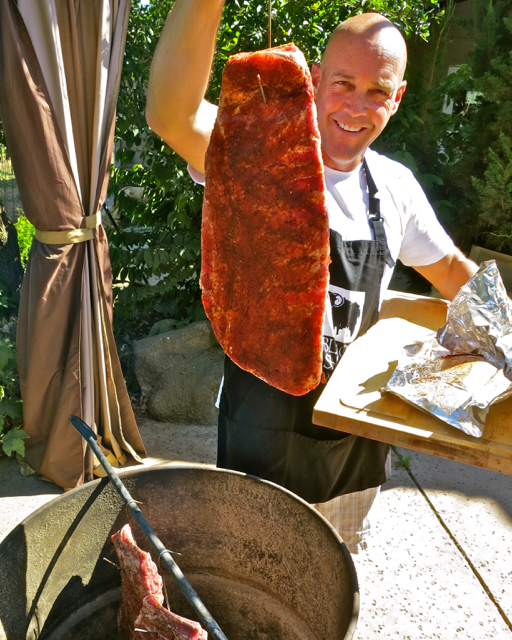 The summer of 2018 is upon us (starting June 21st!), and you can almost hear the squeaky sound of grills being wheeled out into backyard patios in preparation for that season of all seasons for the outdoorsy, culinary minded: Barbecue!
Barbecue is like Zen, in that (to borrow an analogy from zen-buddhism.net) when trying to describe the taste of barbecue to someone who has never tasted it, you can try to explain the aromas and sensations of it, or you can compare and correlate it with similar foods. However, barbecue is barbecue... when you live it, you know it!
And what we know is that barbecue is not the same kind of food you prepare indoors, in your kitchen. Barbecue means foods with smoky or even charred and caramelized flavors. Maybe it's the caveman in all of us, but for some reason that taste sensation gets the mind, and palate, salivating. And like cavemen, we frequently need a good beverage; perhaps beer or iced tea, but preferably a good, zingy wine of a certain type...
Continue »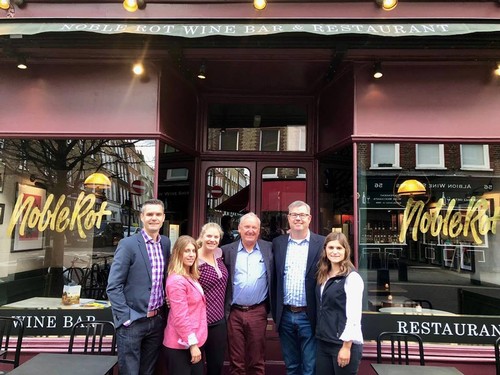 Lodi vintners are taking to the road never like before, spreading the word about the quality and variety of winegrapes and wines originating from the Lodi American Viticultural Area.
Continue »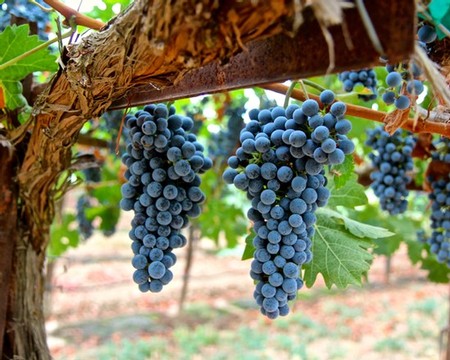 In 2017 Silvaspoons Vineyards' Ron Silva harvested his first crop of Mencía at his Alta Mesa-Lodi ranch. As far as we know, this is the U.S.'s first commercial planting of the grape.
Mencía – native of the northwest regions of Spain, close to Portugal – is a late-to-the-party black skinned grape, enjoying relatively modest yet intense adoration among connoisseurs of Spanish red wines only within the past 15 years...
Continue »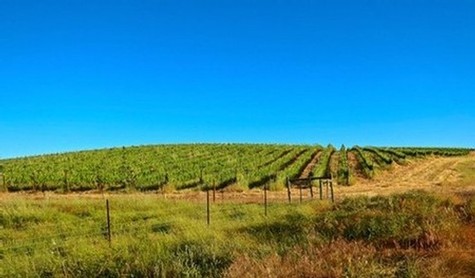 Over the weekend we received a note from David Gates, who is V.P. of Vineyard Operations for Ridge Vineyards – a winery that deserves all the credit in the world for being the first modern day California producer to take Zinfandel seriously.
According to Gates: "We are excited about coming back to Lodi after a loooong hiatus. We are looking to diversify our Zinfandel portfolio to help spread out the harvest; and we have seen how Lodi has changed in the last ten or so years – with better, or different, viticulture..."
Continue »