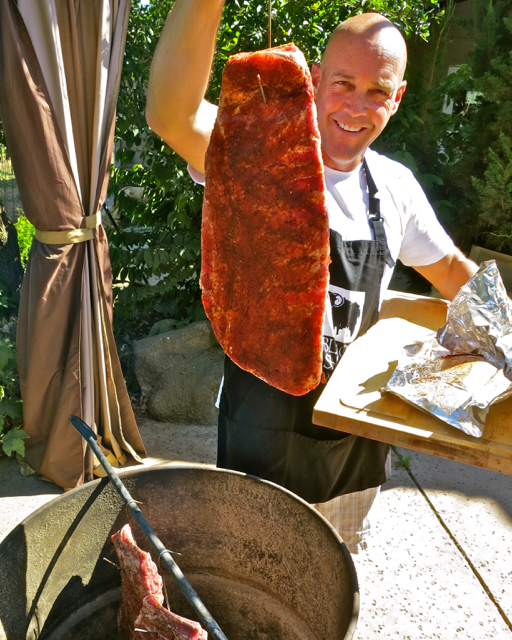 The summer of 2018 is upon us (starting June 21st!), and you can almost hear the squeaky sound of grills being wheeled out into backyard patios in preparation for that season of all seasons for the outdoorsy, culinary minded: Barbecue!
Barbecue is like Zen, in that (to borrow an analogy from zen-buddhism.net) when trying to describe the taste of barbecue to someone who has never tasted it, you can try to explain the aromas and sensations of it, or you can compare and correlate it with similar foods. However, barbecue is barbecue... when you live it, you know it!
And what we know is that barbecue is not the same kind of food you prepare indoors, in your kitchen. Barbecue means foods with smoky or even charred and caramelized flavors. Maybe it's the caveman in all of us, but for some reason that taste sensation gets the mind, and palate, salivating. And like cavemen, we frequently need a good beverage; perhaps beer or iced tea, but preferably a good, zingy wine of a certain type...
Continue »