The Lodi Life & Times
In Lodi, wine comes first. And we wouldn't have it any other way.
Meet the passionate people behind our handcrafted wines and
gnarly old vines.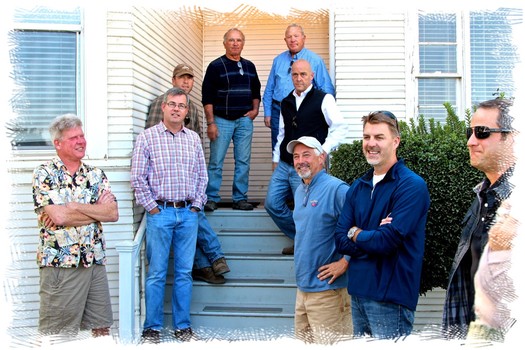 In lieu of another big ZAP (Zinfandel Advocates & Producers) "Zinfandel Experience" coming up in San Francisco next week January 30-February 1, 2020, we have to ask: What do sommeliers — the wine professionals who hold the proverbial keys to restaurant wine cellars — think of the California Zinfandels of today? 
You would think, considering the fact that in recent years many California Zinfandels have been crafted into finer styles of red wine than ever, that Zinfandel would be an easy fit in high-end restaurants that employ sommeliers. Especially considering the fact that Zinfandels in general have always been among the most food-versatile wines in the world — some say (okay, mostly me, re Is Zinfandel the most food-versatile wine in the world?), as food-friendly as Pinot noirs or other sleeker styles of wine...
Continue »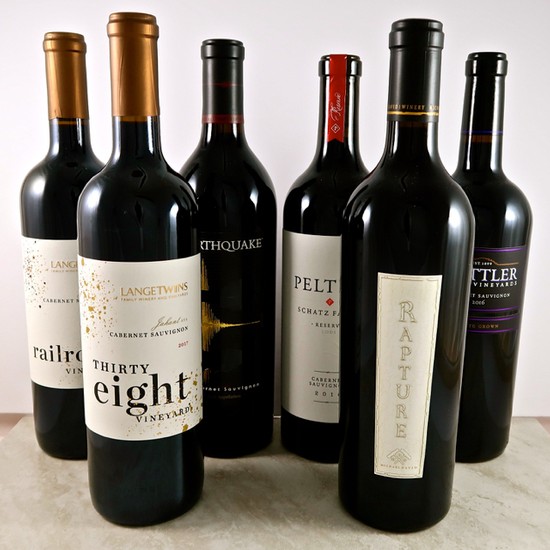 While Lodi's signature grape is Zinfandel, and the region is becoming increasingly known for its plethora of grapes of Mediterranean country origin (Albariño, Tempranillo, Grenache noir and Grenache blanc, etc.), Lodi also grows a lot of Cabernet Sauvignon. In fact, more than any other wine region in the U.S.
How much more? According to the California Department of Food and Agriculture's last official California Grape Crush Report (April 2019), the following is the tonnage of Lodi grown Cabernet Sauvignon picked in the 2018 harvest, compared to that of three other major California wine regions...
Continue »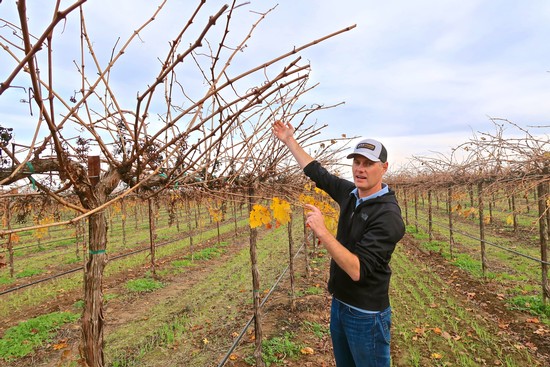 Feast or famine, supply and demand, boom or bust: That's the story of business everywhere, and it's no different in San Joaquin Valley where the leading crops — almonds, walnuts and wine grapes — are at a high because of recent demand, while supply, costs, tariff wars, and a myriad other challenges are threatening to put a kibosh on the whole thing. Particularly wine grapes, where the Lodi Viticultural Area not only competes with the the rest of California and the U.S., but also an entire world flooded with product planted for booming wine markets...
Continue »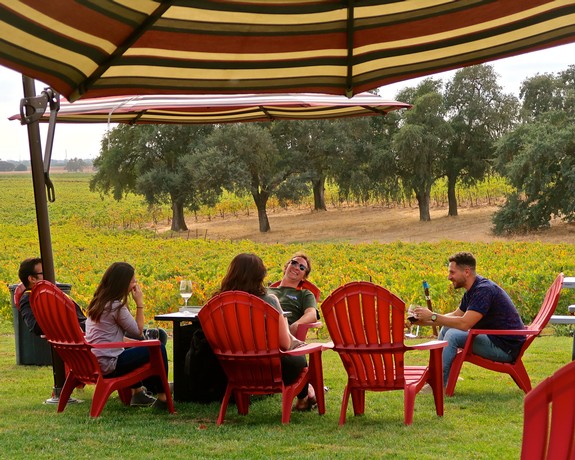 Ha! — 2020 is starting to sink in. Even, if you are less than 21 years old, 2000 seems like a lifetime ago (which it was). For everyone else, 2000 seems like last week, and 2010 just yesterday.
A little less than ten years ago, in 2010, the Lodi Winegrape Commission revamped its Web site to include, for the first time, a blog page. Why? Because we could, especially since publishing tools made it much easier to get "the word" out on Lodi through the form of an entertaining yet informative "web-log." You know — wine geek stuff, but stuff anyone can grasp and appreciate. And we've been blogging ever since, once or twice a week, adding up to just over a thousand posts...
Continue »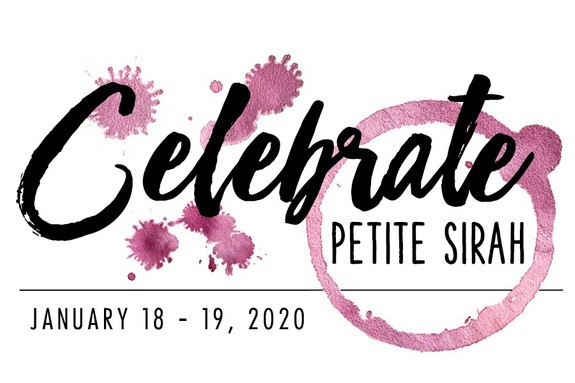 Attention, dyed-in-the-purplish-black-wool Petite Sirah lovers: You will soon be getting your own special days in Lodi wine country during the Celebrate Petite Sirah! passport weekend happening this coming January 18-19 (Saturday/Sunday). A great way to kick off 2020!
Picking up your complimentary Celebrate Petite Sirah! passport will be easy as pie: Just drop into any of the participating 17 Lodi wineries, where you'll be given a guide to all the winery locations (or, you can obtain a free passport ahead of time via email by visiting this Celebrate Petite Sirah! page)...
Continue »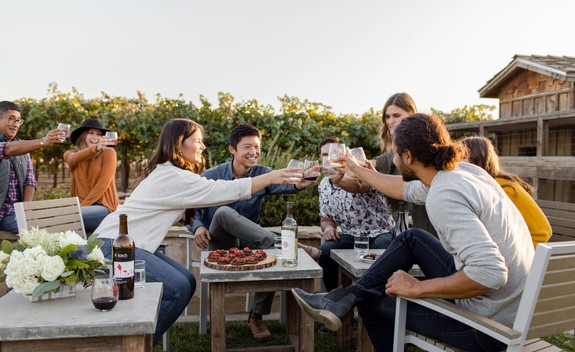 Like Christmas all over for lovers and friends, the Lodi Wine & Chocolate Weekend happens once a year, and in 2020 it comes a week earlier than normal, taking place from Friday night, February 7 through Saturday/Sunday, February 8-9. Now is the time to make your plans and book your dates!
Our customary Wine & Chocolate Weekend festivities take place on Saturday and Sunday at over 50 wineries in the Lodi Viticultural Area between 11 AM and 4 PM. You can obtain tickets for either one day or for both weekend days (easy to purchase on our 2020 eventbrite page). Visit our Wineries page for a listing of every participating winery, who will be pulling out all the stops with special tastings (including from barrels) and culinary treats galore (including myriads of chocolate, of course, and in some places chocolate infused dishes that taste amazing with Lodi's lush, fruit forward style of wines!)... 
Continue »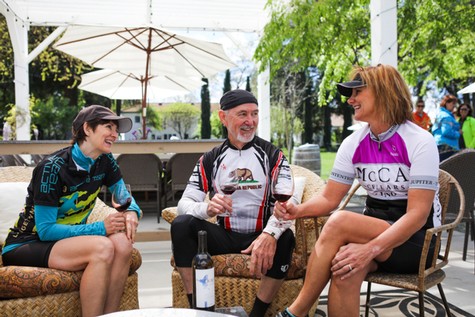 Over the past year, in 2019, Lodi wines and Lodi wine country have been the subject of articles by some of the most talented wine journalists and bloggers in the country.
It feels good, of course, to garner praise, and it feels even better to be appreciated as a result of something seemingly so simple: members of the media actually taking the time to visit and experience Lodi for themselves, which of course is the best and most logical way for anyone to form an opinion about anything or any place.
Of all of the past year's articles, the one by Esther Mobley, the widely respected wine critic for the San Francisco Chronicle, hits the nail on the head in most direct fashion. The title of Mobley's missive was We've gotten it all wrong about Lodi wine...
Continue »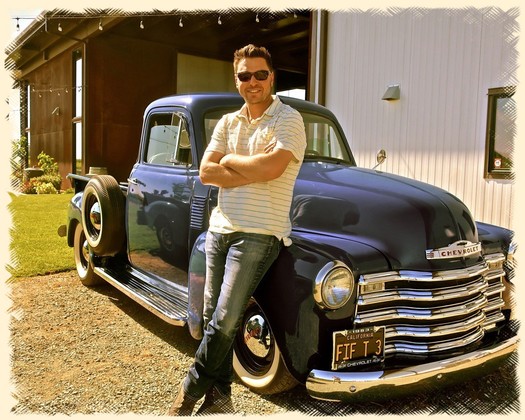 The French word for wine producer is vigneron. There is no real translation for it, but it refers to a person who grows grapes and turns them into wine, based upon an assumption that this person is always one and the same, both farmer and winemaker.
In that sense, vigneron sort of means "winegrower," inferring that wine is not so much made as it is grown, like any other agricultural product. That describes the Lodi Viticultural Area perfectly: America's largest winegrowing region, where wine grape growers are the dominant force, and winemakers and wineries are an extension of that industry...
Continue »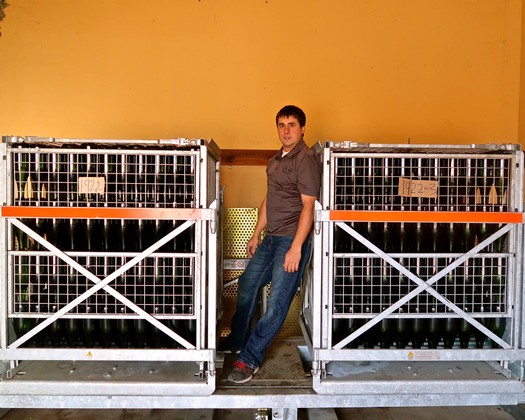 LVVR Sparkling Cellars' Eric Donaldson, Lodi's one and only champagne style wine specialist, is apparently just beginning to spread his wings. He has just added two more wines to his more "traditional" line-up of Brut, Blanc de Blancs, Rosé and Demi-Sec bottlings, all made primarily from the classic grapes of Champagne, France (Chardonnay and Pinot noir)...
Continue »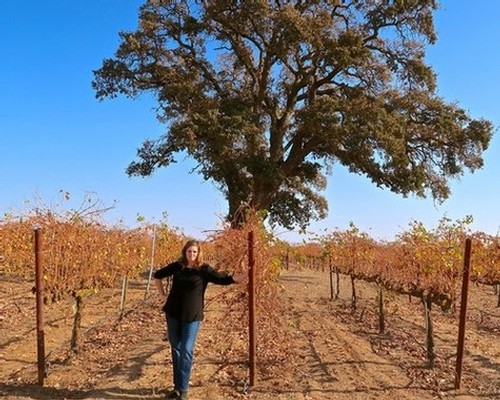 LangeTwins Family Winery & Vineyards continues its bold commitment and leadership in the Lodi wine industry with the release of a third Lodi grown wine under its program of single-vineyard designated wines: the 2018 LangeTwins Family Macotera 09 Vineyard Barbera ($28).
And the wine, in a word, is a dandy... Continue »