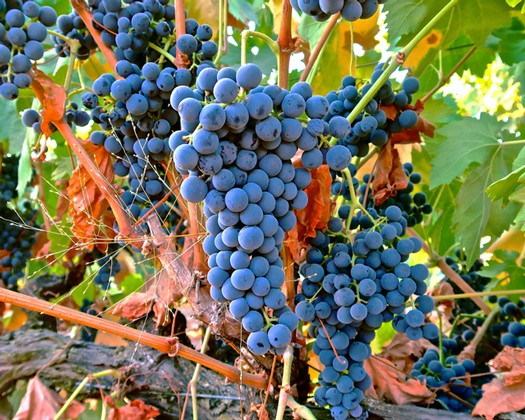 This weekend, November 15-17, 2019, 13 of Lodi's top Tempranillo producers are opening their doors for the fourth annual Lodi Tour of Tempranillo, in coordination with International Tempranillo Day (officially, today, November 14!) events taking place around the world.
Tempranillo is a varietal that has become increasingly identified with what makes Lodi unique. Sure, Zinfandel is still the region's heritage grape; but after Zinfandel, the red wine varietal sold by more Lodi wineries than any other is Tempranillo, primarily because it's what grows naturally well in the appellation's Mediterranean climate...
Continue »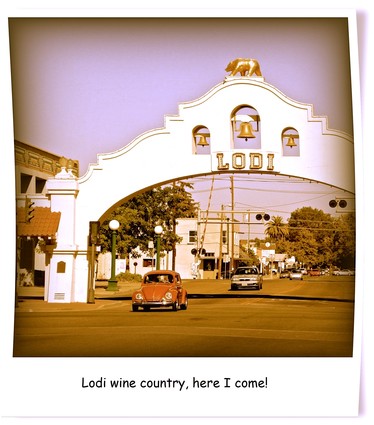 More than a few visitors have remarked on how Lodi wine country is almost retro -- we think, like a Polaroid "instamatic" camera -- in its pure, honest, no-fuss... fun-ness.
The City of Lodi itself, to begin with, sticks to its twentieth century feel, starting with the Mission Revival inspired Lodi Arch standing at the corner of Lodi's historic Pine and Sacramento streets, steps away from the original Central Pacific Railroad station established in 1869. The railroads turned many an American cow-town into bustling metropolises, and the Lodi Arch was first erected in 1907 to commemorate a proud, burgeoning city's first big, high-profile celebration (the 1907 Tokay Festival celebrated over three days, which you can read all about in our blog on When Lodi celebrated grapes like no American city never-ever has)...
Continue »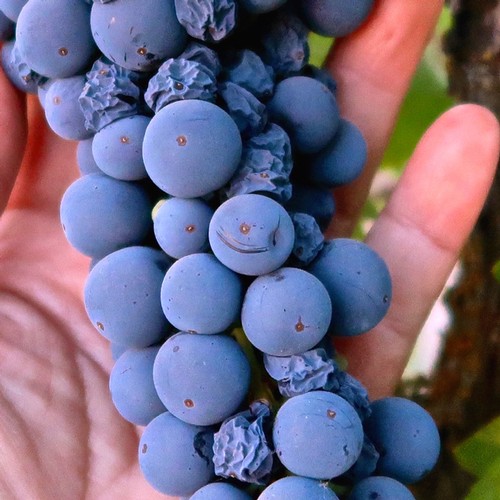 One of our most interesting recent wine and food experiences occurred just this past summer, when we hosted nine sommeliers from across the country, here to study Lodi winegrowing for three and a half days. Our opening night dinner took place at The Gypsy Bistro, a comfort food restaurant housed in what was once a long defunct co-op winery's room-sized cement fermentation tanks...
Continue »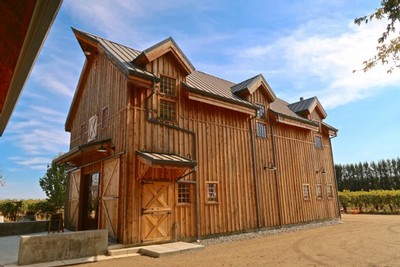 You might call Lodi's Stonum Vineyards a "best kept secret," when in fact, it may be one of Lodi's best wineries period, even if you haven't yet heard of it.
By way of explanation, there are a few factors accounting for Stonum's under-the-radar profile. First, the winery came out with its first commercial wine (a 2009) only eight years ago. Second, its production is tiny – barely 200 cases of an estate grown Zinfandel produced each year (in 2017, just 48 cases)...
Continue »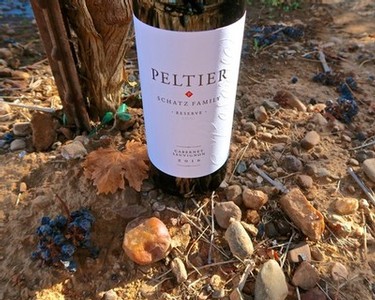 The just-released 2016 Peltier Winery Schatz Family Reserve Lodi Cabernet Sauvignon ($60) opens up a new chapter for Lodi grown Cabernet Sauvignon.
Yes, other excellent, lavishly fruited, round and expansive Cabernet Sauvignons have been growing in vineyards surrounding the City of Lodi, bottled by wineries such as Mettler Family Vineyards, Michael David Winery, Van Ruiten Family Winery, and more recently, Oak Farm Vineyards, Klinker Brick Winery and others. In what way does Peltier's 2016 Reserve – the first commercial vintage from owner/grower Rod Schatz's Coyote Creek Vineyard, planted just recently in 2013 – disturb the Lodi winegrowing force?
Continue »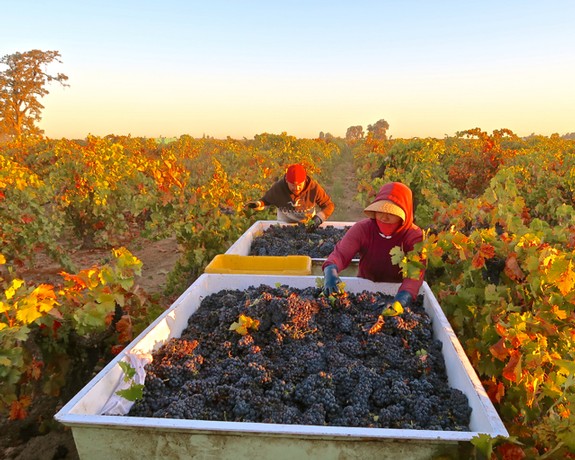 Well over 90% of wine grapes grown in Lodi still go to California's largest wineries rather than to the smaller Lodi based wineries that are now popularizing wines with "Lodi" on the label. This means that most of Lodi's grapes still go into wines that carry a "California" appellation, with no mention of Lodi on front or back labels.
To give you an idea of who those big wineries are, the following is a partial list from the 50 largest American wineries cited in Wine Business Monthly's "The WBM 50" issue this past February. Out of WBM's top 50, the following 22 are the ones that have recently posted yearly sales of at least 1 million cases, with the names of companies (many of them producing as many as several dozen brands) sourcing substantial amounts of Lodi grown fruit listed in bold letters...
Continue »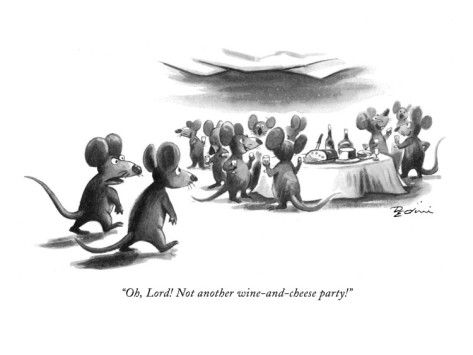 That wine and cheese go together is a concept that needs no explanation, much less justification. Fish swim, birds fly, and there's nothing like a table set with wedges of cheese and glasses of wine from two, three or more bottles.
We will say this, though: Through experience, lots of wine lovers know that certain wines go better with certain cheeses than other cheeses, and vice-versa. It really is no different than knowing that when you have a piece of white fish, chances are that a light, dry, lemony crisp white wine will probably taste better with the fish than a heavy, oak enriched, bitter edged red wine like a Cabernet Sauvignon. Or that a heavy, oaky Cabernet Sauvignon is more likely to taste better with a char-grilled steak than a light, tart white wine...
Continue »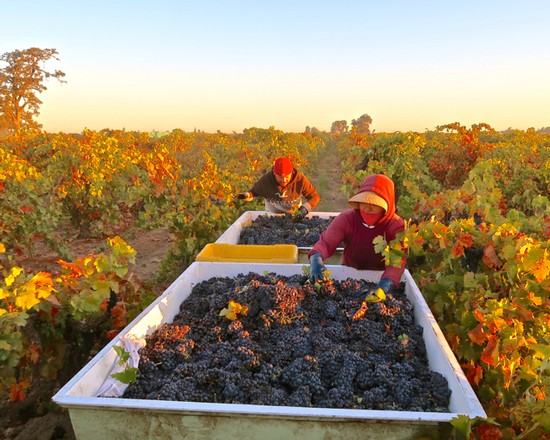 Besides skill, there is a certain amount of brute strength, or at least a mental toughness, required to pick wine grapes. Otherwise, anybody could do it, when in fact not everyone is willing to do it, or even capable of doing it. It's too damned hard.
Take your typical tote tub, or stackable plastic lug box, used for hand picking. When filled to the top with grape bunches, each tub typically weighs at least 30 pounds – closer to 40 pounds for certain types of (heavier weighted) grape varieties or when piled high in a mound. Each picker fills a tub, lifts it from the ground and carries it 10 to 30 feet to a half-ton macro-bin or steel gondola pulled by a tractor between the vine rows...
Continue »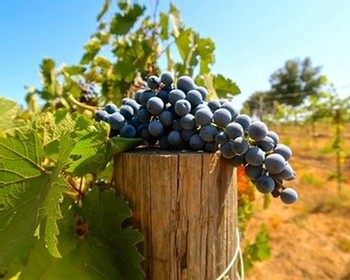 One of the joys of the annual wine harvest is being able to get up close and personal with a good variety of grapes, bursting with ripened flavors on the vine. Since there are over 100 wine grapes grown in Lodi alone, this time of year is paradisiacal for a professional oenophile able to walk freely among the vines.
In light of that, we'd like to share close-ups of ten grapes that we find of particular interest (starting below)...
Continue »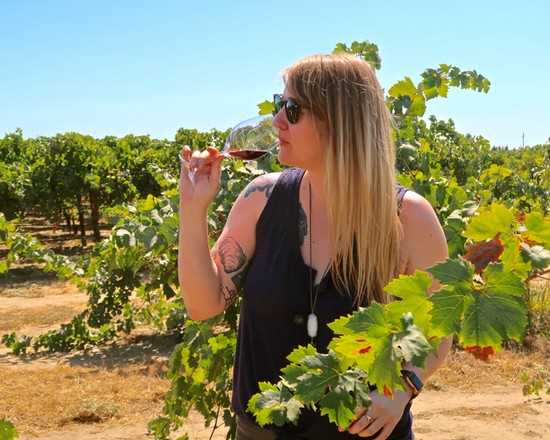 One of our endeavors during the four days last week when visiting sommeliers selected by SommFoundation explored the Lodi Viticultural Area was to find out where they thought Lodi grown wines fit with the wines of the rest of the world. So we did this in a way that sommeliers love best: blind tasting.
We conducted two blind tastings on two separate days, one comparing Lodi white wines with classic whites from Europe, and the other comparing Lodi vs. European reds. The purpose was not to demonstrate who makes "better" wines. Heck, here in Lodi we can't even decide where you get the "better" Lodi wines – the ones grown on the east side of the railroad tracks running down the middle of Lodi, or the ones grown a few feet away on the west side...
Continue »