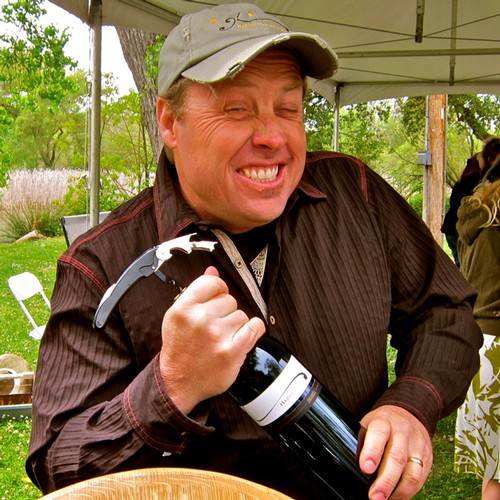 2019's weather, we expect, will be a little chill (calling for a high of 63°), and there's a chance of drizzle, but we've seen that before at Lodi's yearly ZinFest Wine Festival; and everytime, everyone still had a grand ol' time mastering of the art of sipping wine while balancing an umbrella or wrap.
It's highly unlikely that it will be "Woodstock wet," but no one was complaining about that little get-together either.
While not a rose garden, one thing we can promise is that, like our most recent ZinFests, you will be sure to find a plethora of wines that just might rock your world...
Continue »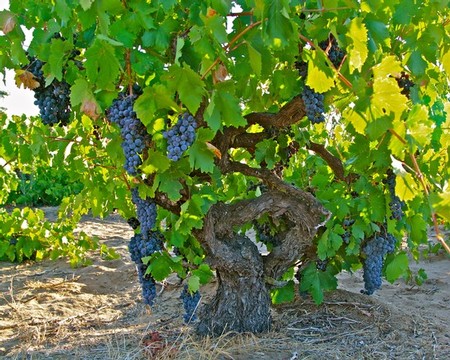 As part of Lodi's 2019 ZinFest, there will be a Zinfandel Blind Tasting taking place at 2 PM on May 17 in the Wine & Roses Hotel Ballroom. We are also calling this event: A Study of Ancient Vine Zinfandels of California.
The blind tasting will be led by a panel of three unimpeachable wine pundits: Mike Dunne (former longtime wine columnist of The Sacramento Bee), Steve Eliot (Editor of the authoritative Connoisseurs' Guide to California Wine), and Master Sommelier Catherine Fallis (Planet Grape®, Grape Goddess®, and author of the hot selling "Ten Grapes to Know"). These experts, incidentally, will be tasting the wines blind right along with the audience (so it will be the blind leading the blind, letting the wines themselves do most of the talking!)...
Continue »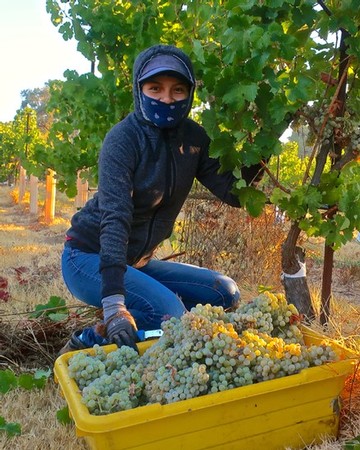 If anything, the Lodi Viticultural Area is prolific. We now count over 125 grape varieties planted in the region; all variations of Vitis vinifera, belonging to the original European family or species of wine grapes.
Why Lodi? Simply put, this is where the California wine industry sources most of the grapes going into wines sold for $10 and under, which is about 74% of all the wine sold in the U.S.
Needless to say, Lodi also furnishes a huge percentage of grapes going into premium priced (anything above $10) California wines. The wide variety of specialty wine grapes cultivated by Lodi growers such as Bokisch Ranches, Ripken Vineyards, Mohr-Fry Ranches, Silvaspoons Vineyards, Vino Farms and others supply both giant producers (such as E. & J. Gallo, Constellation Brands, Trinchero Family Estates and Fetzer Vineyards) and the tiniest boutique wineries (The Scholium Project, Leaf and Vine, Odisea/Cochon, Loma Prieta, Michael Klouda, etc.), and wineries of all sizes in between (Bonny Doon Vineyards, Neyers, Michael David, Jeff Runquist, et al.)...
Continue »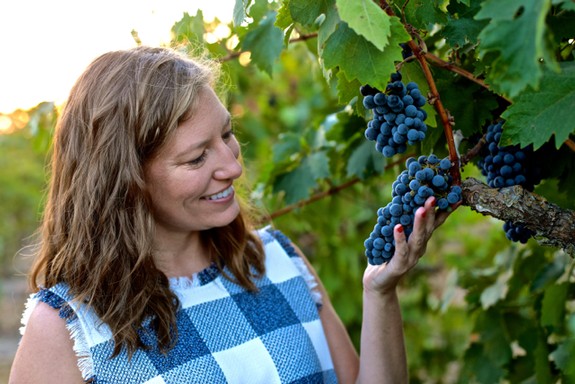 The French call it terroir – a "sense of place" reflecting each vineyard's unique soil, climate, aspect and overall topography, which is reflected on how vines grow, their resulting grape clusters, and ultimately in the wines coming from those grapes.
Terroir explains why wines from certain vineyards and regions have sensory qualities that are different from wines grown in other vineyards and regions. And yes, there are terroir related distinctions in the wines of Lodi – even those made from grapes as familiar to us as Zinfandel...
Continue »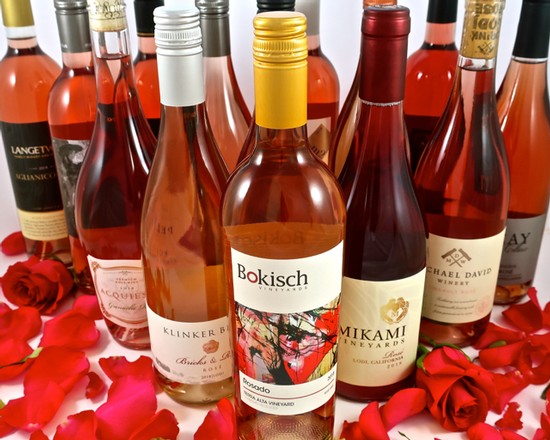 Just ten years ago, whenever a wine connoisseur was served a pink wine he/she would run away screaming, thinking it was a White Zinfandel.
These days what you hear are mostly oohs and ahs because more and more pink wines are being produced either bone dry or very nearly dry. Like "serious" wines, you might say.
What makes them super-fun and interesting is that they're made from a full range of black skinned grapes. In Lodi, for instance, dry style rosés are not just crafted from the more familiar Southern French grapes such as Grenache, Syrah and Mourvèdre, but also Cinsaut, Carignan, Barbera, Cabernet Sauvignon, Merlot, Pinot noir, Sangiovese, Tempranillo, Aglianico, and even (gasp!) Zinfandel...
Continue »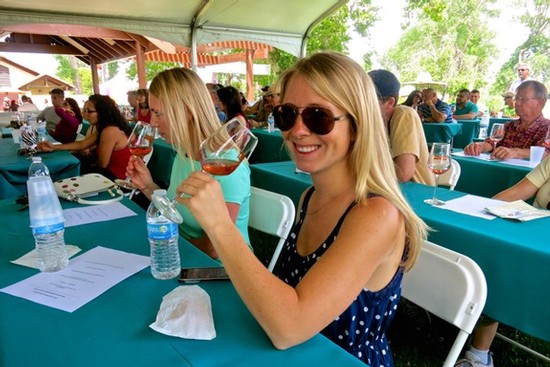 It's nearly that time again: the annual Lodi ZinFest Wine Festival, taking place Saturday, May 18, 2019 at the stunningly bucolic Lodi Lake Park. This year festival will begin at 12 PM for Early Entrance guests (admission $75, available only with advance purchase), and then go from 1 PM to 5 PM for General Admission enthusiasts ($55 in advance, $65 at the gate).
Apart from a grand tasting of over 200 wines representing the dizzying range of fresh, pristinely expressive wines (from Albariño to Zinfandel) now being produced by Lodi wineries, there will also be opportunities to further your wine and culinary knowledge at ongoing demonstrations, including the Up in Smoke BBQ Demo (manned by Food Network celebrity chef Chad Rosenthal) and the ZinFest Wine School (kicking off at 1:30 PM)...
Continue »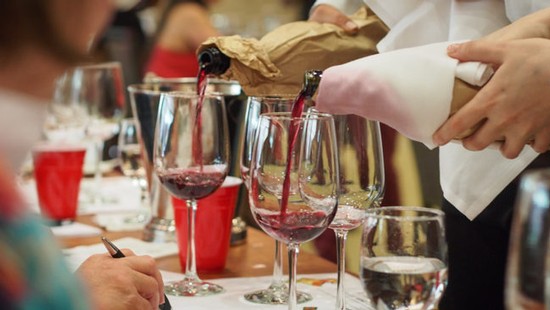 Friday, May 17, 2019 – 2:00-4:00 PM – Wine & Roses Hotel Ballroom (Lodi)
Exactly how do Zinfandels from Lodi's oldest vines compare to ancient vine Zinfandels grown in Sonoma County, Napa Valley, Paso Robles, Contra Costa and Amador County? The best way to find out is to taste them "blind," with no preconceptions, just sensory qualities to lead you to conclusions. Preferably with the guidance of some of the most Zinfandel-knowledgeable wine professionals in the state...
Continue »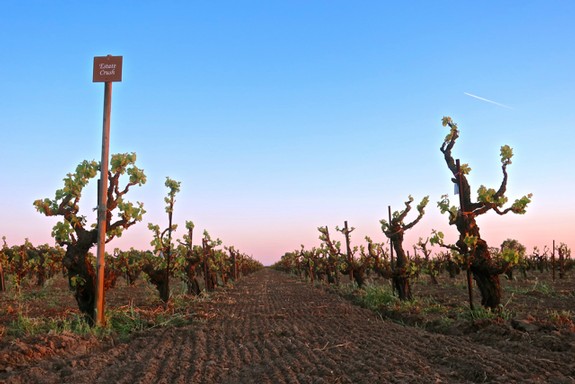 How do you describe the latest wine produced by Lodi's Estate Crush, Downtown Lodi's custom crush facility (serving over 60 winery/clients, on top of wines sold under its own brand)? The 2018 Estate Crush Lodi "Carbonated" Cinsault Rosé ($26) is so many things that it is practically "ironic," as Alanis Morissette once sang, citing a slew of things that can go wrong, and often do go wrong, in our workaday-to-wonderful lives.''
The wine itself is unabashedly spritzy and positively exudes strawberry/cranberryish fruit in a perfume of remarkably fruit centered purity and in its light, razor-sharp and zesty-prickling sensations, bracing the palate with just a whisper of residual sugar (barely half a gram)...
Continue »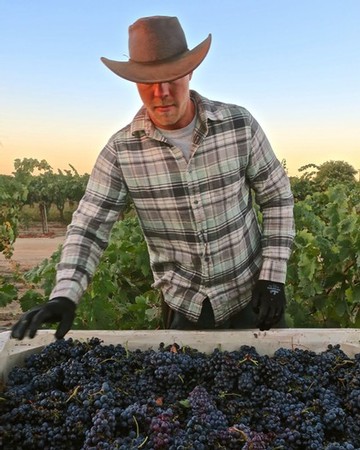 It's ba-a-ack. A pale, transparently pink wine made 100% from black skinned Zinfandel grapes – otherwise known as "White Zinfandel."
Only, this time around it's a bone dry pink wine – bottled without one, single gram of residual sugar. To hedge his bets, however, Michael Klouda Wines owner/winemaker Michael Klouda is calling his new fangled wine "Retro Rosé."
Why? Because dry rosé is one of the hottest wine categories in the market today, whereas the White Zinfandel sales are plunging rapidly. Hence, the hundreds of acres of fields with piles of pulled-up vines – many of these, vineyards planted over 50 years ago – that locals have been seeing all over Lodi during the past three years...
Continue »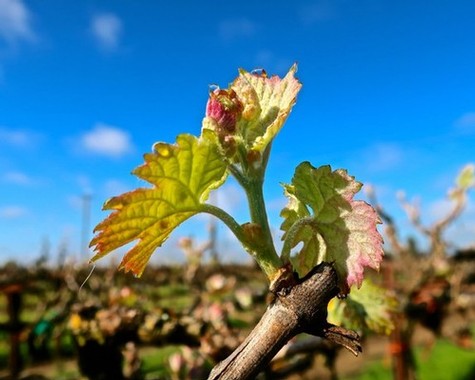 At the cusp of spring, wrote the poet Marge Piercy, the months become a "rich fresh wine," into which we stagger "smeared with pollen," when "the green will never again be so green, purely and lushly."
As a more sobering harbinger of events, The Old Farmer's Almanac prognosticates on the upcoming 2019 weather: "Raindrops won't be falling on heads (as often) in many parts of the U.S., with below normal precipitation expected in the Atlantic Corridor, Appalachians, and Intermountain regions, as well as in the Desert Southwest, Pacific Northwest (including California), Pacific Southwest, and western Hawaii..."
Continue »