Letters from Lodi
An insightful and objective look at viticulture and winemaking from the Lodi
Appellation and the growers and vintners behind these crafts. Told from the
perspective of multi-award winning wine journalist, Randy Caparoso.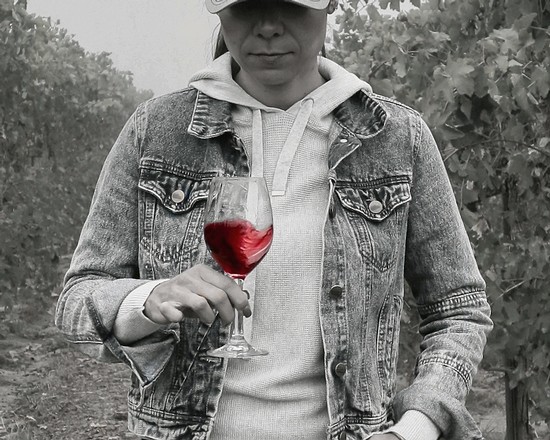 I don't know if you noticed, but last Saturday summer quietly slipped out the proverbial backdoor, making way for fall of 2023. September 23 marked the Autumnal Equinox, when the sun veered over the equator, causing the day to last approximately the same amount of time as night. Henceforth, daylight hours will shrink by about a minute each day, until Winter Solstice (December 22), the shortest day of the year. 
The other day I heard someone describe this time of year as the "brrrr" period. There will be some times when we're not quite prepared for the sudden nip in the weather; especially at night, because most of us wait until we can't take the shivering under the sheets anymore, before reluctantly clicking on the heater.
Hate to say it, but 2023 The Old Farmers Almanac (which has been advising citizens since 1818) is giving the West Coast a dour prediction for this autumn: "Below normal temperatures with increasing precipitation." Keep those puff jackets and waterproof shoes handy...
Continue »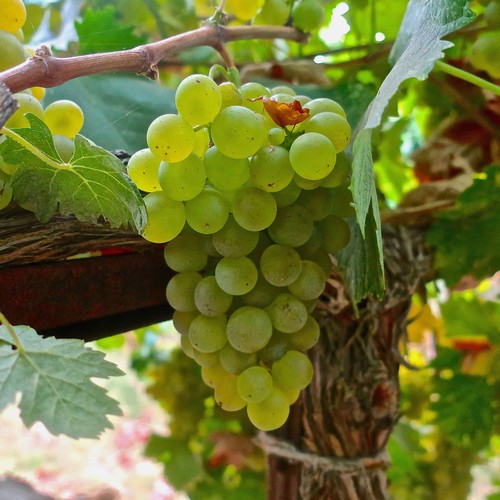 Ridgely Evers—called "Ridge" by friends, family and colleagues—is excited by the two latest releases under his AVIVO Wines label:
• 2022 AVIVO Ledbetter Family Lodi White ($20), crafted entirely from Vermentino grapes grown on an ultra-sandy riverbend bench site in Lodi's Clements Hills appellation.
• 2021 AVIVO Ledbetter Family Lodi Red ($20), consisting almost entirely of Sangiovese (with a smattering of Syrah) grown in even deeper sandy loam soils typifying the river banks on the east side of Lodi's Mokelumne River AVA...
Continue »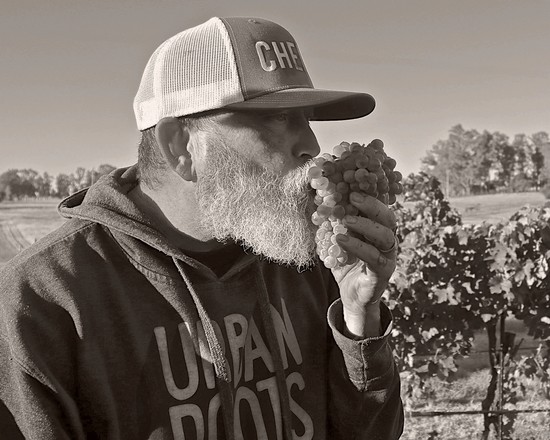 I recently came across an article entitled "What is natural wine?" in, of all places, National Geographic. Obviously, this publication is no longer just about science, geography, the experience of exotic places or the phenomenons of Mother Nature. Although there are many wines, when you think of it, that can be phenomenal, and many of the world's finest wines are very much reflections of their geography.
This particular article on natural wine was penned by Fiona Beckett, an iconic British wine and food journalist/book author. Beckett's definition of the "natural" movement occurring in the world of wines is as good as you'll ever find...
Continue »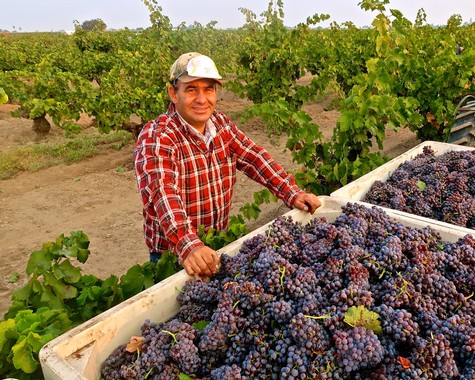 Today (September 15, 2023) is International Grenache Day. This morning, Lodi's Bokisch Vineyards, which specializes in Spanish grapes, has been sending out glad tidings: "Happy International Garnacha Day"—Garnacha being the Spanish word for Grenache.
Most likely, in fact, the Grenache grape originated in Spain—a working theory ampelographers (i.e., grapevine scientists) base upon the fact that there are more clonal variations of Grenache in Spain than anywhere else in Europe. Cultivars typically originate in the parts of the world where you find the most plant diversity...
Continue »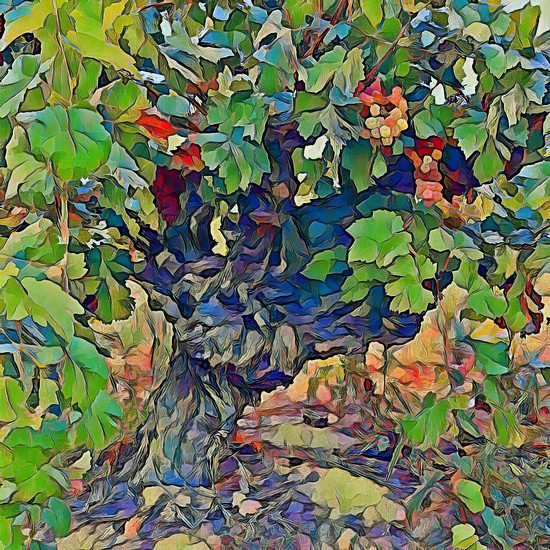 Nestled within the captivating landscapes of California's past lie a series of artistic windows into history, encapsulating the phenomenon of vineyards that have become more than just sprigs in the ground, but more like permanent elements of the earth itself. 
Here in Lodi, we call that phenomenon "old vines," which are not like any ol' vineyards. More like birthplaces of dreams, cradles of creativity, or canvases for endless inspiration. (See our recent campaign, Save the Old)...
Continue »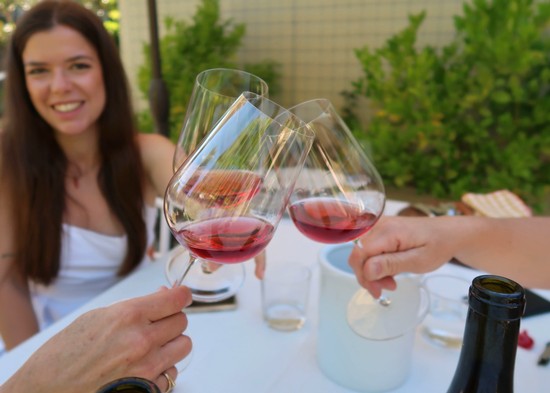 Toasting with a lighter style red wine—zestier in natural acidity, lower than 12% alcohol—crafted by Lorenza from classic Lodi grapes.
Thank you for your wine, California
Thank you for your sweet and bitter fruits
—Keith Richards/Mick Jagger (The Rolling Stones)
Strange and numerous fruits have been a thing in Lodi for longer than most people can remember. The region's most widely planted grape over most of the past century, for instance, was a variety called Flame Tokay. There isn't even a Wikipedia page for Flame Tokay, despite the fact that it was Flame Tokay that originally brought wealth to the City of Lodi during the turn of the last century.
In its wisdom, UC Davis' Foundation Plant Services does have a page on Flame Tokay, identifying its original moniker as a Vitis vinifera (i.e., belonging to the classic European family of wine grapes) as Ahmeur bou Ahmeur. That should tell you Lodi growers aren't crazy. Flame Tokay exists, even if you don't know it. 
So do over 130 other grape varieties commercially grown and sold in Lodi, as we speak...
Continue »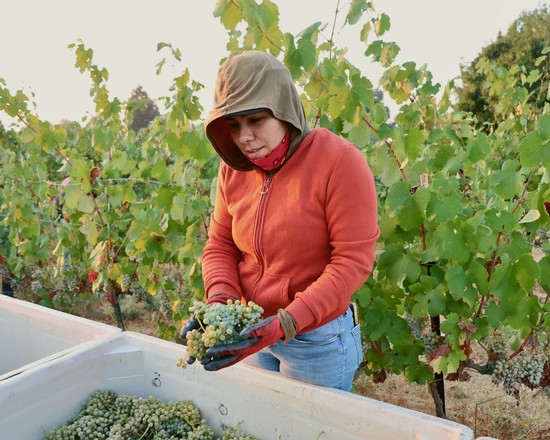 Mother Nature can be cruel. Sometimes deadly; yet often, kind and benevolent.
If you take the word of vintners and growers who have picking grapes over the past week—pretty much the start of the 2023 harvest—lately Mother Nature has been very kind. The proof, we are seeing, is already in the pudding...
Continue »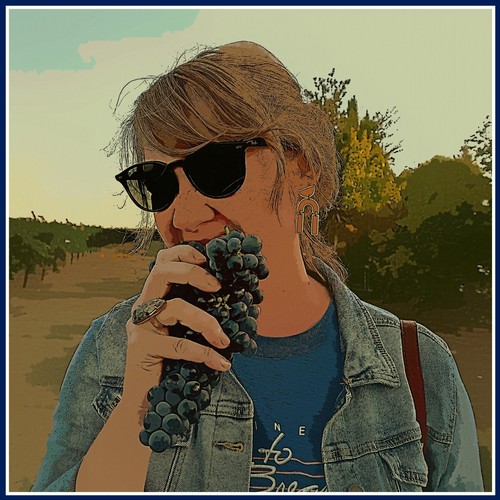 I love alternative style wines. They have kept my interest in wine perked up for the nearly 50 years that I've been working in wine-related industries. Otherwise, I'd be bored to tears.
Still, I have to admit: Many of the alternative wines of today are no more original or innovative than conventional wines. Over and over again, you hear the same words...
Continue »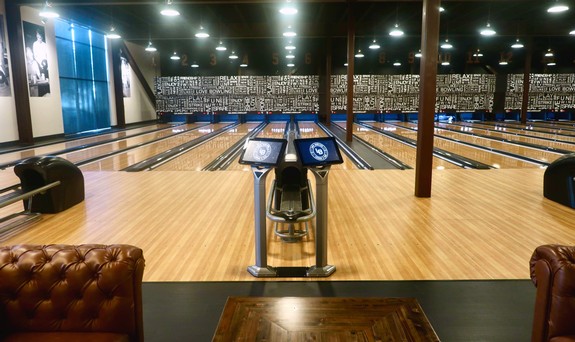 There's never any question how important grapes are to the Lodi region economy, history and culture. It's everywhere. Clusters or vines festoon public landmarks and permanent displays, including the emblem on the sides of City of Lodi police cars. The Lodi High School football team is called the Flames—after Flame Tokay, once the region's most widely planted grape—and their crosstown rival is Tokay High School.
Last week Lodi Bowling, located alongside Lodi's historic railroad tracks at W. Lockeford and N. Sacramento streets, held its soft opening, and is now revving up for full-fledged business. Its full name is Lodi Bowling, Lounge & Bar, as in full bar and menus, ranging from appetizers, fresh salads, hand kneaded pizzas, complete-plate entrées and made-to-order desserts...
Continue »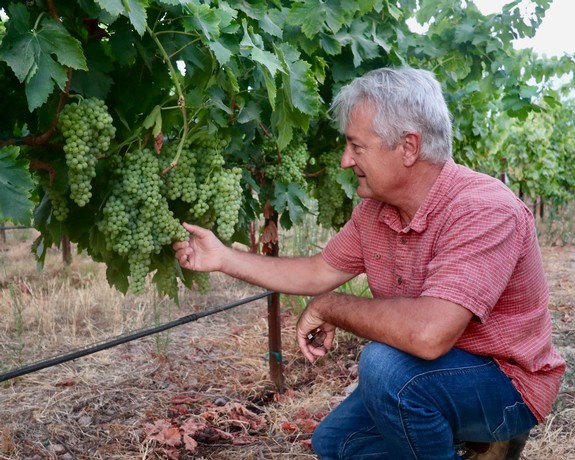 Look out, world, California is almost ready to become a Cava producer!
California Cava, in actuality, is a misnomer, since Cava means "sparkling wine grown in Spain," and California is obviously not Spain. 
Cava, in fact, is what is called a Denominación de Origen (DO), applicable only to sparkling wines made in one particular part of Spain in the vicinity of Catalonia's Penedès region, in the same way France's Champagne only comes from the Champagne appellation in France...
Continue »