Letters from Lodi
An insightful and objective look at viticulture and winemaking from the Lodi
Appellation and the growers and vintners behind these crafts. Told from the
perspective of multi-award winning wine journalist, Randy Caparoso.

First thing to remember when buying Lodi-grown Zinfandel is that there are basically two styles:
1. The broadly defined varietal styles usually found on retail shelves. You could call this the "commercial" styles of Zinfandel, since that's what they are—Zinfandels grown, produced and packaged for the market at large.
2. Focused, appellation or terroir driven styles more likely to be found in specialty stores or sold directly by wineries.
The California Zinfandel profile
The commercial styles are produced to meet broad consumer expectations of "Zinfandel" as a varietal category. These wines are made to taste less like, say, a "Lodi" or "Sonoma" Zinfandel than a California style of the grape in general. Consequently, you can expect these Zinfandels to taste full bodied and fairly ripe with "jammy" (a common descriptor), berry-like fruit, which is what most people expect out of California Zinfandel...
Continue »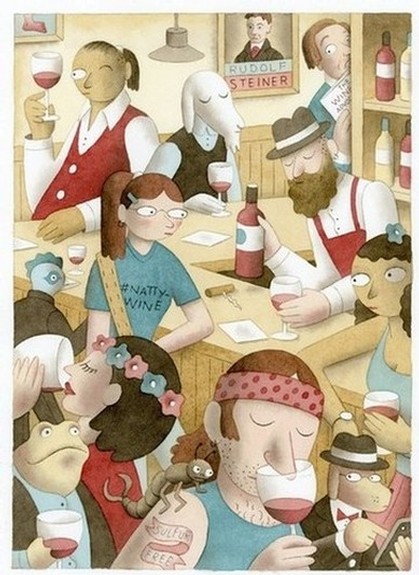 One of the most recent—many say surprising—movements within the international wine market has been towards the concept of "natural" wine. That is, wines grown and produced with minimal intervention; mostly by smaller, artisanal style wine producers, since it's the smaller, artisanal producers who are mostly interested in this style of wine. 
This concept has hit home, here in California, and even here in Lodi. It may seem counter-intuitive that natural wines can be associated with Lodi. Lodi, after all, is where most of the big production wineries—producing wines that are more accurately described as products meant for the mass market—source their wine grapes... 
Continue »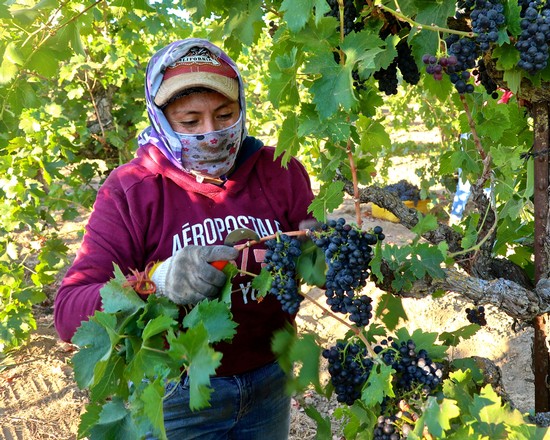 The prevalent image of the wine grape harvest in Lodi, as in other winegrowing regions around the world, is of people working their way through jungles of leafy vines with curved knives or shears, picking off whole clusters of grapes one at a time, entirely by hand. 
This is despite the fact that today, most vineyards in regions such as Lodi are now picked by mechanical harvesters. Picking by machines manned by just one or two operators is more than five times faster than hand picking by crews of six to eight people. Thus, the cost of machine picking is well less than half of hand picking, and usage of fuel and carbon footprint is not much higher, since hand harvesting still requires tractors to pull bins weighing over 2 tons when filled by hand pickers...
Continue »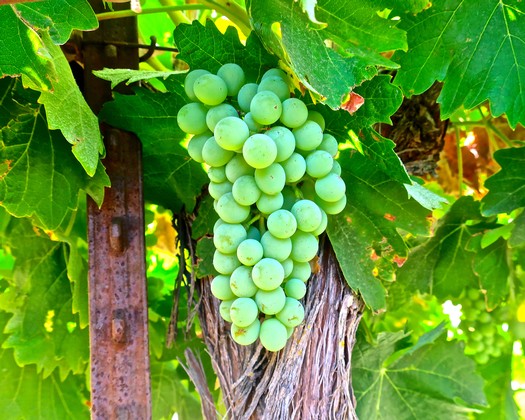 For years and years, Jim Moore—the owner/winemaker of the Napa-based UVAGGIO winery—has been saying that "Vermentino is the thinking man's Pinot grigio."
Vermentino is a white wine grape that is grown in the Mediterranean regions of France's Corsica and Provence, and in Sardinia in Italy. Hence, to Moore's way of thinking, this grape variety is quintessentially suited to Lodi, the climate of which is also squarely Mediterranean. So for years and years, Moore was practically the only vintner in the California wine industry proselytizing this grape, with unabashed passion. Even if more like a lonely voice crying in the wilderness...
Continue »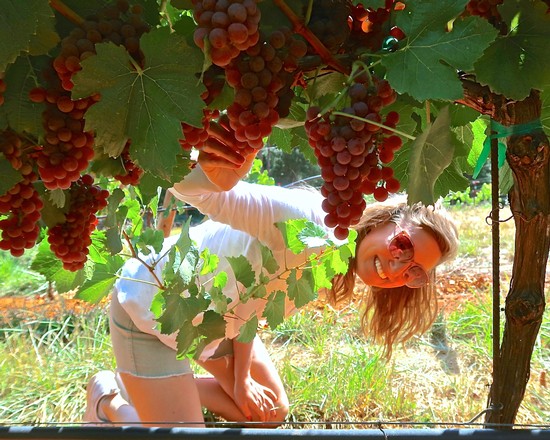 The Lodi Viticultural Area is, if anything, prolific. We now count over 125 grape varieties planted in the region, all variations of Vitis vinifera, belonging to the original European family of wine grapes.
Why Lodi? Simply put, this is where the California wine industry sources most of the grapes going into wines that most Americans actually drink; especially wines selling for less than $10 or $15. Lodi grows grapes, in part or entirely, going into some 75% of all the wine sold in the U.S., domestic or imported... 
Continue »