Letters from Lodi
An insightful and objective look at viticulture and winemaking from the Lodi
Appellation and the growers and vintners behind these crafts. Told from the
perspective of multi-award winning wine journalist, Randy Caparoso.
February 6, 2018 |
It's never too soon to think LODI RULES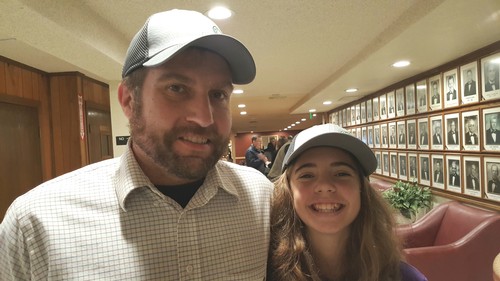 Amber Spinetta sat next to her father and listened attentively during a recent LODI RULES meeting.
Amber is only 11 years old, so she isn't yet a winegrape grower or scientist, like many in attendance.
But she understands and appreciates what sustainability means.
Amber is intimately involved in her community and school, Plymouth Elementary in Amador County. She has followed her passion for the environment, wildlife and the welfare of other people, the same tenets as LODI RULES, California's first third-party sustainable winegrowing program.
"I like to go out on the ranch and help my dad pick flowers," Amber said. "And we built a rock wall, and that was really fun."
Amber's father, Michael Spinetta of Spinetta Family Vineyards, grows Zinfandel, Primitivo, Barbera and a little bit of black Muscat, he said, on 80 acres that go into his family's label, Charles Spinetta Winery, and other wineries. Some of his fruit is purchased by members of the Lodi Winegrape Commission.
Spinetta's property stretches to the south fork of the Cosumnes River Canyon. The terrain there is steep. Michael said he has disked his vineyard only once -- back in the early 1980s. Unfortunately, it rained a lot that year, and the tilled soil eroded badly. Michael learned a valuable lesson and hasn't disked since.
"It's better for the land, it keeps the ponds clear," he said. "It's better for everything."
Soil management is just one aspect of LODI RULES – a rigorous and well-respected program that sets high standards for pest management, environmental health, social equity and economic viability. From humble beginnings as a grassroots effort in the early 1990s, LODI RULES has become an industry leader with more than 45,000 acres and over 1,100 vineyard blocks certified in California. Recently, Golan Heights Winery and Galil Mountain Winery in Israel became the first international growers certified by LODI RULES.
"We are extremely thankful to the many Lodi growers and scientists who developed the LODI RULES program out of a desire to farm sustainably and to protect land for future generations," said Dr. Stephanie Bolton, grower communications and sustainable winegrowing director for the Lodi Winegrape Commission. "It is from their original forward-thinking vision in the 1990s that we are able to share LODI RULES and sustainable certification with our international winegrowing community today."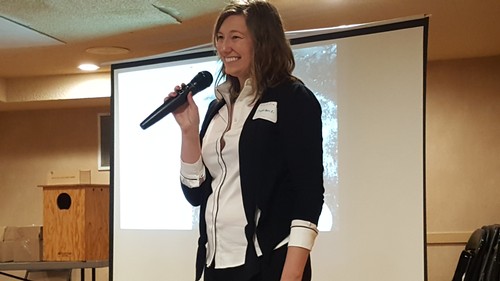 Like all LODI RULES proponents, Michael Spinetta is employing practices that he believes will ensure the viability of his farm for generations to come. He has a kindred spirit in Amber, who is working to improve her school now and for future students.
"She's been giving public presentations on plants since she was 1 with me," said Michael, who has volunteered at Amber's school for 15 years. "We created a school garden there. The Girl Scouts built the beds and another girl introduced those foods into our school lunches."
Amber is working on a proposal to present to her school that would move recess before lunch. Currently, some kids have to rush to eat or don't eat lunch before running onto the playground. The yard duty leaves the cafeteria to patrol the playground, so kids who still are eating must leave, too.
"I thought if we have recess before lunch than everyone will be able to finish their food," she said. "And then we'll still have time to go out and play."
Michael said his daughter is dedicated to improve conditions now for a better future, which is what LODI RULES is all about.
"She's always thinking, 'what if we can keep making it better for the whole of the school?'" Michael said. "She's always been very involved in her education and making her education better."
Comments