Letters from Lodi
An insightful and objective look at viticulture and winemaking from the Lodi
Appellation and the growers and vintners behind these crafts. Told from the
perspective of multi-award winning wine journalist, Randy Caparoso.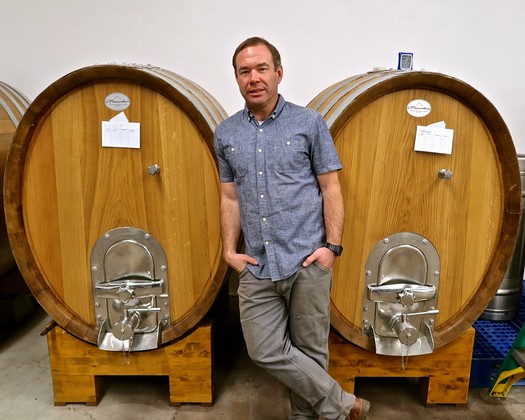 The 2018 Precedent Spenker Ranch Mokelumne River-Lodi Carignan ($22) is an amazing red wine because of its taste: redolent with lush, plump black cherry-ish fruit in the aroma, which transitions into flavors on the palate that are zesty and bouncy, mouth-filling yet lithe and limber in its feel (13.4% alcohol), plus long, savory, snappy sensations suggesting both the bright fruit and an almost truffle-like earthiness.
This Lodi grown wine is also amazing because it epitomizes a word that is often bandied about, but is rarely an accurate description of even the most artisanal of commercial California wines: transparency...
Continue »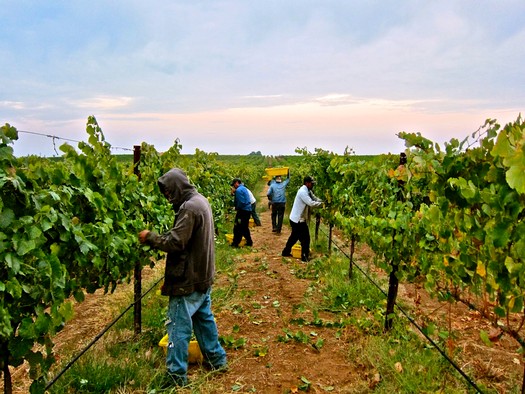 Culinary advantages
This time of year, when winter begins to transition towards early spring, and there is a kiss of warmth in the afternoon sun, we suddenly start thinking about lighter foods and lighter wines. Particularly dry whites and rosés, as well as lighter style reds.
In the Lodi Viticultural Area, where a warm, dry Mediterranean climate is the rule, we have a plethora of these styles of wines, perhaps more than in any other wine region on the West Coast. Why? This is ideal terroir for grapes of Spanish origin, and Lodi growers and vintners have been doing the logical thing by growing and producing lots of them — notwithstanding the current industry mania for varietals like Chardonnay, Cabernet Sauvignon, Pinot noir and Sauvignon blanc...
Continue »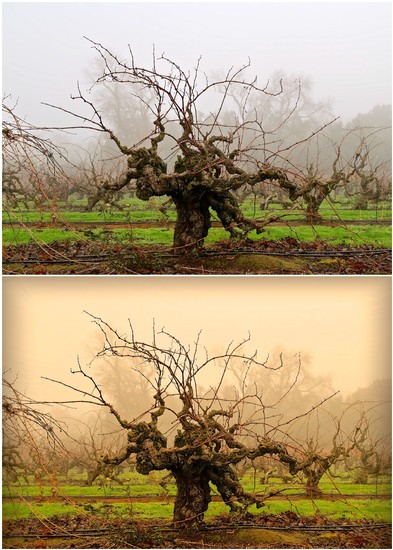 So you think you know Lodi? Here is a chance to test yourself on what we consider the most basic things to know about Lodi wines and Lodi wine country. If you can answer most of these questions straight-away, then yes, you are truly a Lodi wine geek, you lovable weirdo you. 
But we're warning you: We're not making it easy, and many of the questions are technical in nature, or else reflect something of a Lodi "insider's" knowledge. The answers, of course, are at the very end. And once you know all, you can indeed consider yourself a Lodi wine "master..."
Continue »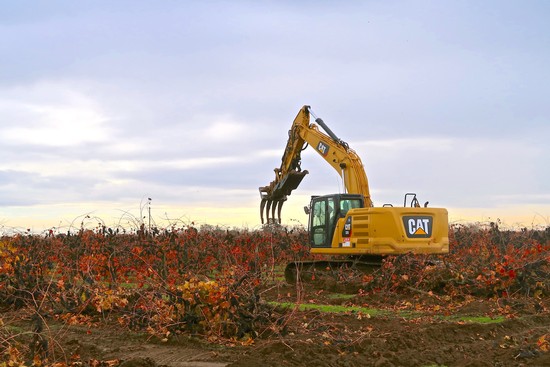 The planting bubble
The California wine grape industry, according to all reports, has reached another point of oversupply in its long history of cyclical growth, although there are some conflicting opinions as to how to deal with the situation this time around.
The most sensational view was put forth by Jeff Bitter, president of Allied Grape Growers. At a "State of the Wine Industry" session taking place at the Unified Grape and Wine Symposium last week in Sacramento (as reported in winebusiness.com), Bitter said "about 30,000 acres of winegrapes need to be pulled statewide so the market is balanced once again." According to Bitter, "The state's bearing acreage needs to be 560,000 acres or less..."
Continue »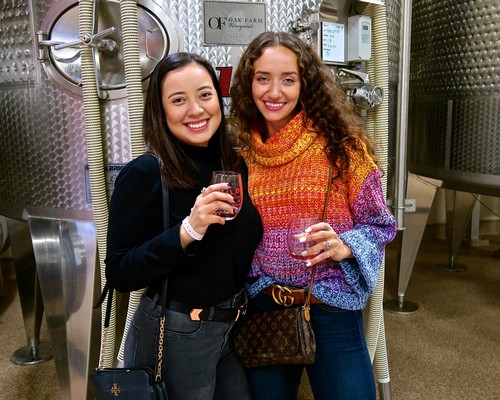 L is for the way you look at me
O is for the only one I see
V is very, very extraordinary
E is even more than anyone that you adore can
- Nat King Cole
Love was in the air in more than one way during Lodi's 2020 Wine & Chocolate celebration this past weekend (February 8-9). The weather was conducive — in fact, perfection... crystal clear, mildly breezy, neither warm nor chilly — to a plethora of sweet nothings whispered between couples, young, old and in-between, and laughter shared among friends tee-topped "wine drinking teams..."
Continue »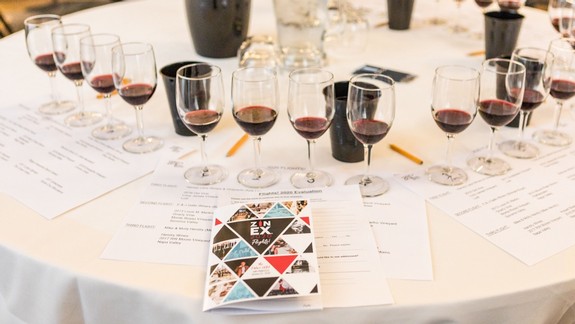 There was an illuminating moment last week (Friday, January 31) — when the intellectual understanding of the value of a vineyard suddenly became a sensory one, as the wine from that vineyard was tasted — when Harney Lane Winery co-owner/grower Kyle Lerner talked about the 2017 Harney Lane Winery Scottsdale Vineyard Zinfandel ($40), made from his family's small stand of gnarly old vines growing just east of the old Central Pacific Railroad tracks that originally put "Lodi" on the map back in the 1870s...
Continue »