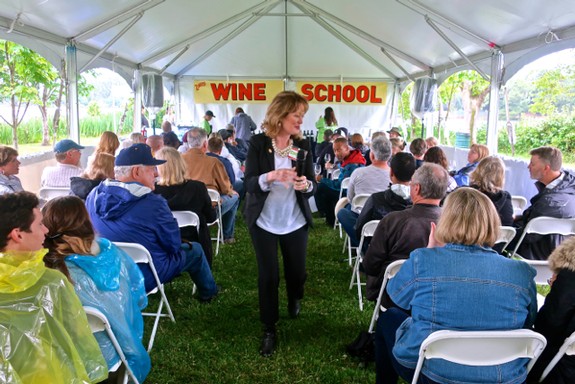 Many have called for it, but few have earned it. That is, the coveted title of Master Sommelier, which Catherine Fallis achieved 22 years ago, in 1997.
How few? There are only 219 Master Sommeliers in the entire world, 140 of them in the U.S. Fallis – who you can read about on her Planet Grape® Web site – was the fifth of only 21 female Master Sommeliers (the sommelier industry is still clearly dominated by men). Being an "MS" is sort of a big deal.
Therefore, an MS who absolutely adores the wines of Lodi is also a big deal (to us). Ms. Fallis backs this up in words: In her current best selling book, entitled Ten Grapes to Know (2018 Countryman Press, available on Amazon as Ten Grapes to Know: The Ten and Done Wine Guide), Fallis devotes not just an entire chapter to Zinfandel, but to Lodi grown Zinfandel in particular...
Continue »