Letters from Lodi
An insightful and objective look at viticulture and winemaking from the Lodi
Appellation and the growers and vintners behind these crafts. Told from the
perspective of multi-award winning wine journalist, Randy Caparoso.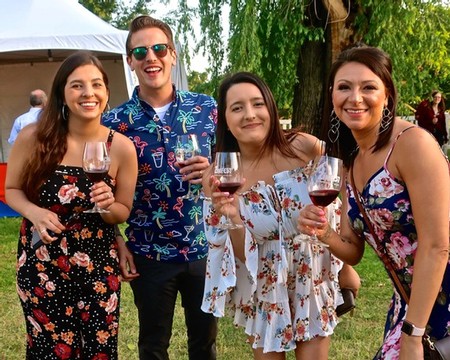 Have you found yourself becoming a true-blue Lodi wine lover, almost to the point of some kind of geekiness?
Scary thought? Well, if you've come to love the gentle yet refreshingly pure and fruit-forward styles of Lodi grown wines... not just the sumptuous yet feminine Zinfandels, but also the pungently spiced Grenaches and earthy Tempranillos, the crisp and precise Albariños and Vermentinos, plus the sheer variety (everything from Aglianico to Barbera, Kerner to Piquepoul, Touriga to Zweigelt) being grown here...
If you've also become intrigued by the history of Lodi's winegrowing industry – how most of it, for instance, is dominated by families who have been farming in the region as far back as the 1860s (the opposite of the "new money" feel of what passes for "wine country" these days) – not to mention the region's "small town" charm and earnest hospitality...
Continue »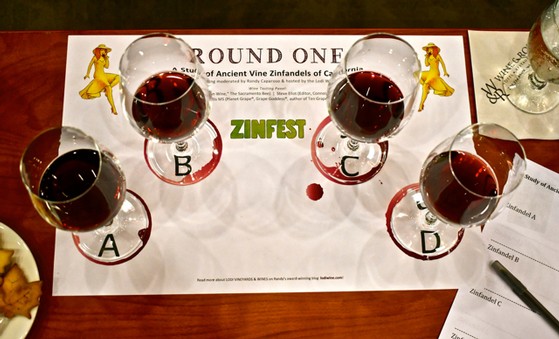 The 2019 Zinfandel Blind Tasting – taking place on May 17, the Friday before the ZinFest Wine Festival – was meant to be a study of ancient vine Zinfandels from not just Lodi, but also some of the most prestigious vineyards in the rest of California. While nearly 40% of California Zinfandel is grown in Lodi, regions like Sonoma County and Napa Valley have long (and justifiably) been considered the finest in the state.
But when we say "finest," what do we mean? Is it the biggest Zinfandels with the ripest varietal fruit expressions? Or does "finest" mean more finely balanced, subtle styles of Zinfandel – lighter wines, less ripe, maybe even the opposite of "big." Like the concept of beauty, how each of us defines the "finest" among wines always comes from the eye of the beholder. As well it should...
Continue »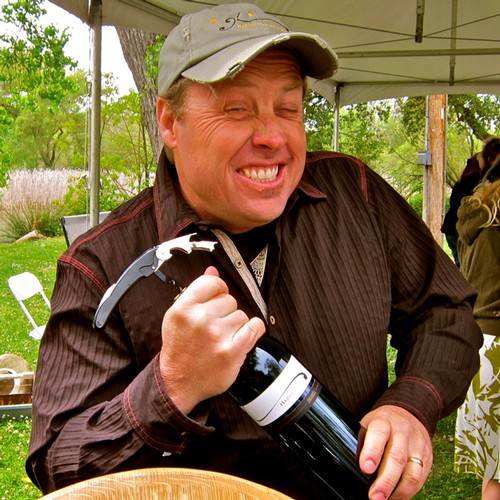 2019's weather, we expect, will be a little chill (calling for a high of 63°), and there's a chance of drizzle, but we've seen that before at Lodi's yearly ZinFest Wine Festival; and everytime, everyone still had a grand ol' time mastering of the art of sipping wine while balancing an umbrella or wrap.
It's highly unlikely that it will be "Woodstock wet," but no one was complaining about that little get-together either.
While not a rose garden, one thing we can promise is that, like our most recent ZinFests, you will be sure to find a plethora of wines that just might rock your world...
Continue »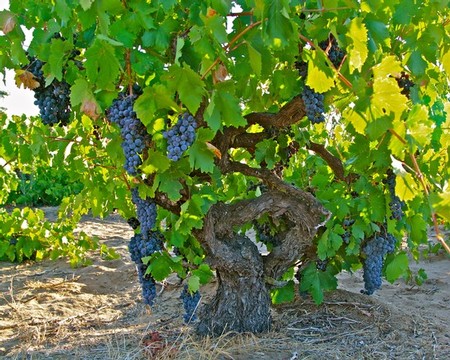 As part of Lodi's 2019 ZinFest, there will be a Zinfandel Blind Tasting taking place at 2 PM on May 17 in the Wine & Roses Hotel Ballroom. We are also calling this event: A Study of Ancient Vine Zinfandels of California.
The blind tasting will be led by a panel of three unimpeachable wine pundits: Mike Dunne (former longtime wine columnist of The Sacramento Bee), Steve Eliot (Editor of the authoritative Connoisseurs' Guide to California Wine), and Master Sommelier Catherine Fallis (Planet Grape®, Grape Goddess®, and author of the hot selling "Ten Grapes to Know"). These experts, incidentally, will be tasting the wines blind right along with the audience (so it will be the blind leading the blind, letting the wines themselves do most of the talking!)...
Continue »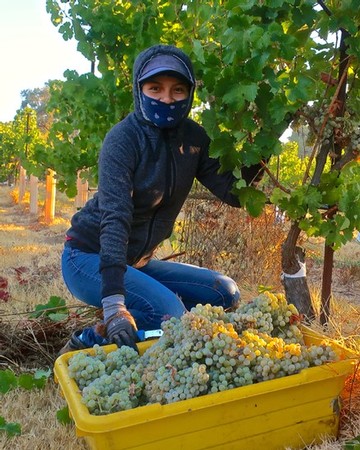 If anything, the Lodi Viticultural Area is prolific. We now count over 125 grape varieties planted in the region; all variations of Vitis vinifera, belonging to the original European family or species of wine grapes.
Why Lodi? Simply put, this is where the California wine industry sources most of the grapes going into wines sold for $10 and under, which is about 74% of all the wine sold in the U.S.
Needless to say, Lodi also furnishes a huge percentage of grapes going into premium priced (anything above $10) California wines. The wide variety of specialty wine grapes cultivated by Lodi growers such as Bokisch Ranches, Ripken Vineyards, Mohr-Fry Ranches, Silvaspoons Vineyards, Vino Farms and others supply both giant producers (such as E. & J. Gallo, Constellation Brands, Trinchero Family Estates and Fetzer Vineyards) and the tiniest boutique wineries (The Scholium Project, Leaf and Vine, Odisea/Cochon, Loma Prieta, Michael Klouda, etc.), and wineries of all sizes in between (Bonny Doon Vineyards, Neyers, Michael David, Jeff Runquist, et al.)...
Continue »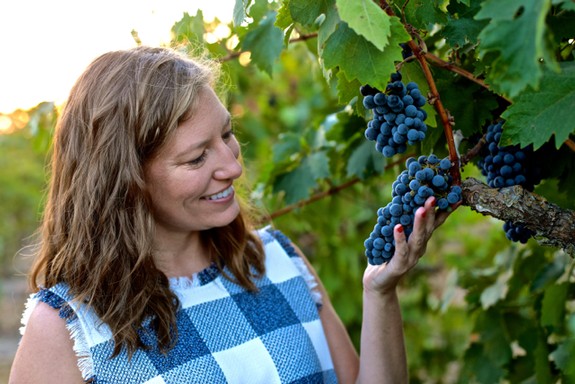 The French call it terroir – a "sense of place" reflecting each vineyard's unique soil, climate, aspect and overall topography, which is reflected on how vines grow, their resulting grape clusters, and ultimately in the wines coming from those grapes.
Terroir explains why wines from certain vineyards and regions have sensory qualities that are different from wines grown in other vineyards and regions. And yes, there are terroir related distinctions in the wines of Lodi – even those made from grapes as familiar to us as Zinfandel...
Continue »