Letters from Lodi
An insightful and objective look at viticulture and winemaking from the Lodi
Appellation and the growers and vintners behind these crafts. Told from the
perspective of multi-award winning wine journalist, Randy Caparoso.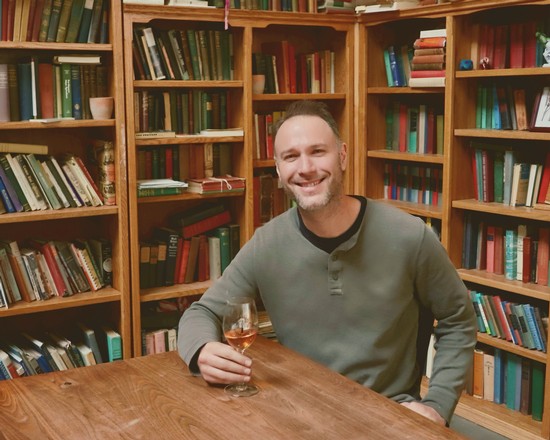 A "natural" winemaker in flux
There is a micro-winery located in our State Capitol of Sacramento owned by a winemaker named Kevin Luther. Mr. Luther bottles wines under his Voluptuary + Lucid brand, all with curious, almost dreamy, artistic labels reflecting the restless dispostion of the winemaker himself.
Not that Voluptuary + Lucid wines are "all about Kevin." Surprisingly, they are not, despite the continuous compulsion to explore perspectives and techniques on the part of this particular Kevin in question...
Continue »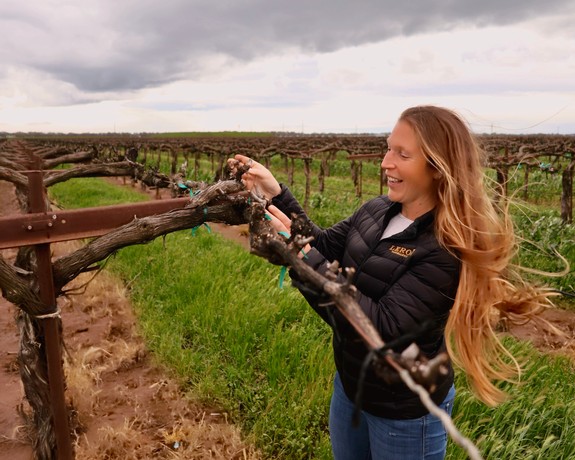 Many of America's best independent winemakers are driven by passion; and not uncommonly, it is passion first fired up by one moment of serendipity.
For Arianna Wines owner/winemaker Arianno Spoto, that moment came in 2014, while she was working a harvest in Argentina's Mendoza region, when a colleague shared a bottle of local white wine with her.
"It was a wonderful," recalls Spoto. "The wine had an amazing fragrance, like rose water and spice, reminding me a little of Gewürztraminer, but with a freshness that reminded me a little of a ripe Sauvignon Blanc. I asked, 'what is this?' I was told that it was made from Torrontés, a grape that grows everywhere in Argentina, sort of like Chardonnay is found everywhere in California... 
Continue »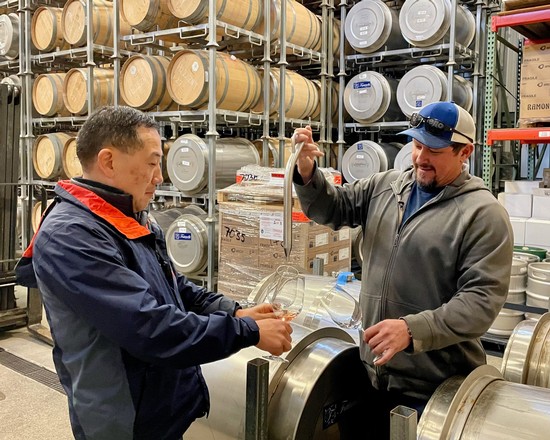 After 15 commercial vintages, Mikami Vineyards is still a tiny brand. Current total production barely tops 500 cases. By comparison, most Lodi wineries falling in the "small" category produce a few thousand cases. Woodbridge by Robert Mondavi winery churns out several million. 
Still, Mikami Vineyards' first vintage, a 2008 estate grown Zinfandel, totaled just 50 cases. Modest progress has been made. The important thing, as owner/grower Jason Mikami recently told us, is, "We still sell out everything we make... we feel lucky to have such a loyal following..."
Continue »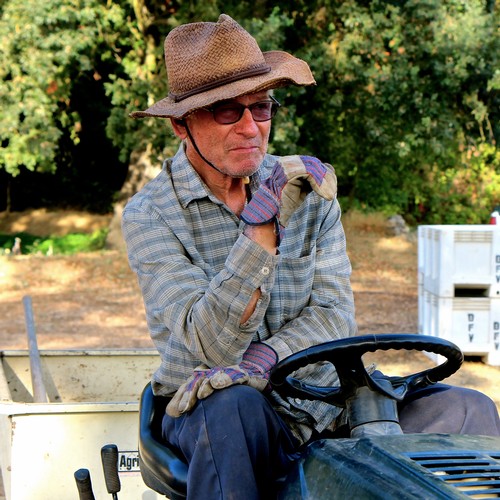 Alder Yarrow, the author of Vinography, has just published the longest profile of a single Lodi grape grower ever written. At least as far as we know.
The story is on Mokelumne Glen Vineyards, established on the east side of Lodi's Mokelumne River appellation by the late Bob and Mary Lou Koth. Over the past two years the vineyard has been managed by their children, Brett and Ann-Marie Koth. 
It's a heroic tale because the vineyard is planted to over 55 grape varieties of German and Austrian origin. Some would call that lunacy, given that Lodi's Mediterranean climate is not supposed to be conducive to more northerly European grapes. All the same, the vineyard has a track record of producing delicious wines that have impressed even internationally traveled, and acclaimed, wine journalists such as Mr. Yarrow. Clearly, in the great, big world of grapes and wines, there is such a thing as suspension of disbelief; that is to say, just "shut up and enjoy..."
Continue »

This past March 4, 2023, Chris and Candice Mora celebrated their third year of doing business as owner/winemakers of Christopher Cellars, based in Elk Grove, about half-way between the City of Lodi and Downtown Sacramento.
Christopher Cellars is a small winery—currently producing just 3,000 cases yearly, putting them in a "boutique," or handcraft, category—but has dramatically grown in significance for two good reasons...
Continue »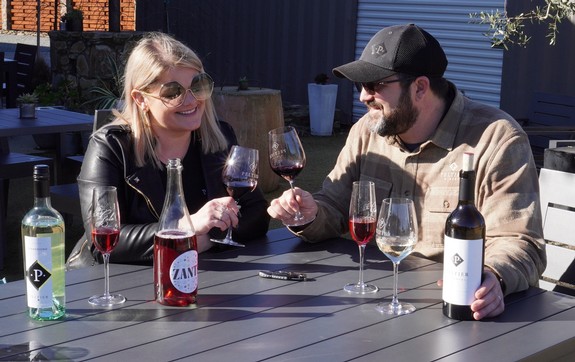 Zante, the new baby
The Schatz family, one of the Lodi appellation's most important growers, has done it again. Or shall we say, twice again: They have landed not one, but two extremely talented winemakers, with impeccable credentials, to lead the production operations of the family's Peltier Winery & Vineyards. 
Both winemakers—Head Winemaker Gianni Abate, and Associate Winemaker Bryce Willingham—came aboard just before the 2022 vintage, and took off with a running start. They have just released a brand new, and quite original, Peltier bottling called the Peltier Winery Zante ($18)...
Continue »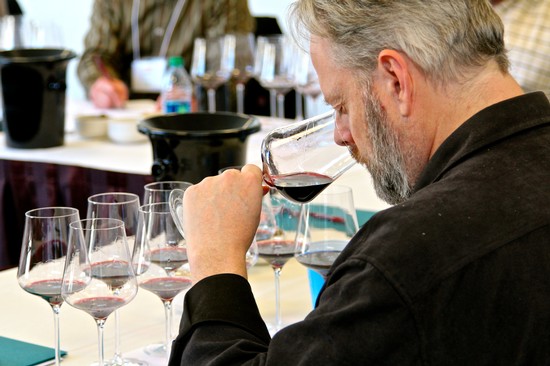 Here is the lowdown on the two San Joaquin Delta College wine courses in Stockton, which will begin in the third week of March 2023:
Wine Regions of California (Culinary Arts 85)
Begins Monday, March 20, ends May 8, 2023
Classes are Monday nights, 6:00-8:50 PM
Evaluation of Wine (Culinary Arts 82)
Begins Tuesday, March 21, ends May 9, 2023
Classes are Tuesday nights, 6:00-8:50 PM
To sign up, please visit San Joaquin Delta College's Wine Hospitality page. There are no prerequisites, the courses are open to all adults at least 21 years of age. For any and all questions you might have, even after visiting the Delta College website, do not hesitate to contact instructor Fred Swan directly at fred.swan@deltacollege...
Continue »