Letters from Lodi
An insightful and objective look at viticulture and winemaking from the Lodi
Appellation and the growers and vintners behind these crafts. Told from the
perspective of multi-award winning wine journalist, Randy Caparoso.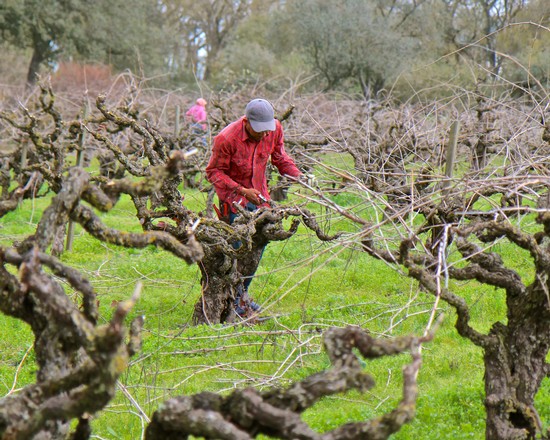 It may look quiet, here in the Lodi Viticultural Area at the end of February 2017. But out in the fields, hundreds of the local industry's most trusted hands are furiously pruning the grape vines before they come out of dormancy, which is typically about this time of year.
Weeks of biblical rains, of course, have delayed the process, which begins as early as November the previous year because, well, there are just so many darned grape vines to attend to...
Continue »

This is Zinfandel Advocates & Producers' ZinEx week in San Francisco; which means, a great excuse to talk about one of our favorite subjects: California Zinfandel in all its wonderful, terroir driven varietal guises.
First things first: Lodi – our AVA (i.e. American Viticultural Area) – grows a lush, gentle, fruit forward style of Zinfandel; an overall style very much an expression of the region's sandy loam soils and moderate Mediterranean climate (comparable to St. Helena, Healdsburg or Paso Robles, Calif.), influenced by cool coastal air funneled through a break through the coastal mountains and the adjacent Sacramento-San Joaquin River Delta...
Continue »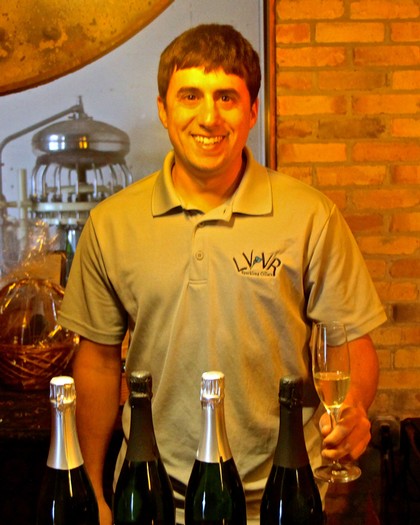 We don't usually talk about traditional Champagne style sparkling wines in our lodiwine.com blog because, frankly, the Lodi wine region has never been associated with finer styles of sparkling wine. Until now.
Quietly, with zero fanfare, Lodi's LVVR Sparkling Cellars opened its tasting room doors to the public this past July 2016; in front of a 6,000-case level production facility tucked behind a big, old wooden door, in the back of the Tuscan Winery Village – located in Lockeford, just east of the City of Lodi....
Continue »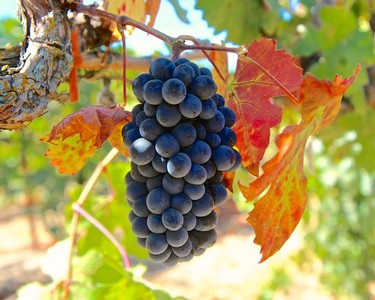 When Paul and Amy Kemp founded their Loma Prieta Winery in 2003, high up on a 2,600-ft.-high site in Santa Cruz Mountains, they planted what other growers and producers in the region have going: Pinot Noir (mostly), with a little Cabernet Sauvignon and Merlot.
And then seven years ago the Kemps took a busman's holiday to South Africa and discovered wines made from the Pinotage grape – a crossing of Vitis vinifera (i.e. European wine grapes) developed in 1925 by South African viticulturist Abraham Izak Perold. Perold thought he was crossing Pinot Noir with Hermitage (a common, if errant, synonym for Syrah), and so he called his new creation Pinotage. In fact, Pinotage is a crossing of Pinot Noir and Cinsaut (just think, it could have been called "Pinotaut").
Whatever the case may be, according to Ms. Kemp, "Paul fell in love with Pinotage... He got so excited about it, he couldn't wait to get home to make some of his own. He found two vineyards in California with Pinotage planted, and a few years later (in 2013), he grafted it over our own vineyard (total of 3.5 acres) completely to Pinotage..."
Continue »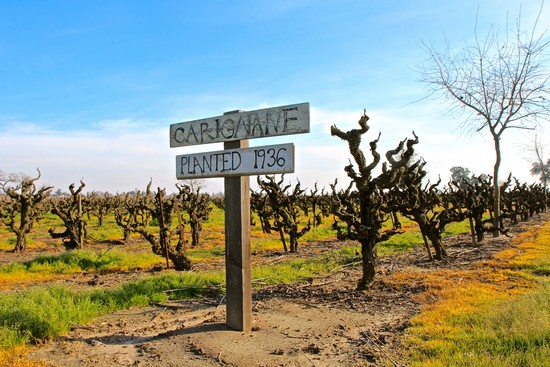 The black skinned Carignan grape makes a totally delicious red wine of vivid, deep color and effusive fruit expression; usually suggesting black cherry or related sensations, such as strawberry, cranberry, raspberry or rhubarb, and sometimes violet or rose petal-like fragrances.
Red wines made primarily from Carignan tend to be dependably well balanced with moderate tannin and better than average natural acidity; usually embedded in a full, richly textured body (typically in the vicinity of 13.5% to 15% alcohol – no higher or lower, mind you, than today's average sized Pinot Noir, Zinfandel, Merlot or Cabernet Sauvignon)...
Continue »