Letters from Lodi
An insightful and objective look at viticulture and winemaking from the Lodi
Appellation and the growers and vintners behind these crafts. Told from the
perspective of multi-award winning wine journalist, Randy Caparoso.

January 15, 2018 | Randy Caparoso
For this week's ZAP celebration, answers to frequently asked questions about Zinfandel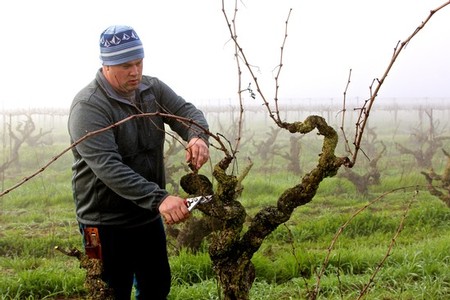 It's that time of year again: the week of the yearly "Zinfandel Experience" put on by Zinfandel Advocates & Producers (a.k.a. ZAP) in San Francisco. For dyed-in-the-wool (or purple tongued) Zinfandel lovers, this is like Christmas and Halloween together – a sacred time for serious fun! For tickets or more information on ZAP's January 18-20, 2018 events, please visit their ZinEx page.
In lieu of the big ZinEx events, here is our take on answer to questions in the minds of many a burgeoning Zinfandel lover – particularly those lovable many who have recently jumped aboard the Lodi bandwagon: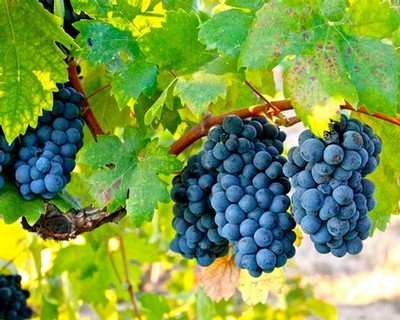 How did Zinfandel – of all grapes – come to be one of the most widely planted in California?
For whatever reason, Zinfandel - which we now know originated in Croatia - emerged as the wine grape of choice for California's viticultural pioneers at some point during the 1850s. From San Jose all the way up to the Mendocino and westward in San Joaquin, (primarily around the City of Lodi), Placer and Amador Counties, Americans of recent European descent (i.e. serious wine drinkers) were planting Zinfandel – a grape identified, apparently, by a number of other monikers in those early days (among those: Black St. Peter's, Zenfendal, Zinfindal, Zeinfindall, and even "Back Finfindal" – re one of our previous posts, Mystery of Zinfandel, Part 2).
But why Zinfandel, and not Cabernet Sauvignon, Merlot, Chardonnay, Pinot Noir, Riesling, Sangiovese, Tempranillo, Syrah, or any of the other classic wine grapes considered far more important in better known European wine regions? Simple answer: because Zinfandel was the grape most readily available, and it clearly produced better red wine than Mission varieties (the latter, most Californians' only choice of grape prior to the 1850s).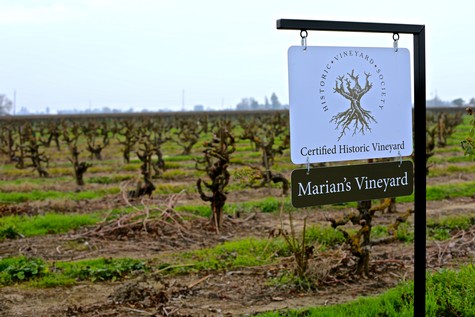 Another reason is the fact that Zinfandel is eminently amenable to simpler, untrellised, head-trained, spur-pruned viticulture (what Europeans call "gobelet" planting) – literally, a matter of simply sticking a cutting into the ground and letting it self-root, and then growing them like bushes, snipping off the canes from the spur postions each winter. By the 1880s, as it were, most coastal Zinfandel growers were forced to graft onto phylloxera-resistant rootstocks such as St. George (i.e. Vitis rupestris); whereas regions with sandy soils, such as Lodi and Contra Costa, were never forced to do that, which is why own-rooted vines still exist in abundance in those areas.
Today, Zinfandel is still the third most widely planted wine grape in California (behind Chardonnay and Cabernet Sauvignon); although when 2017 USDA acreage reports come out next year, Zinfandel may drop down to fourth-most (behind Merlot), as a consequence of this past year's loss of thousands of acres of the grape in the Lodi Viticultural Area, in response to the wine market's recent drop in White Zinfandel sales (re our post, Last rites for Lodi's old vine growths).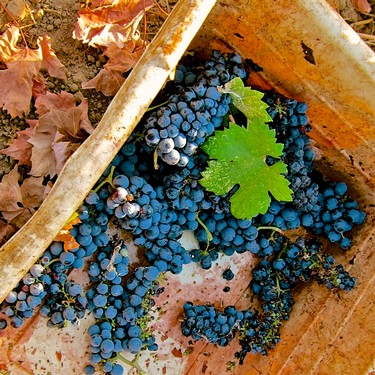 Why is red Zinfandel typically made in a big (i.e. plus-14% alcohol), "jammy" fruited style?
Contrary to popular belief, Zinfandel isn't the only varietal wine category currently dominated by ripe, big-alcohol styles. Most of today's top selling Chardonnays and Pinot Noirs, for instance, are over 14% alcohol; for today's Cabernet Sauvignons and Syrahs, the standard is over 15%. The answer to the question of "why?" is self-evident: because most consumers – whose tastes are reflected by the media (especially the 100-point pundits), and vice-versa – prefer their Zinfandels big and ripe. Therefore Zinfandel producers are only too happy to oblige them.
But it wasn't always like that. Not too long ago – in the 1960s and '70s – a Zinfandel lover would be hard pressed to find an example in excess of 13.5% alcohol. Most commercial bottlings of the time, in fact, were closer to 12.5% (re Louis M. Martini, Sebastiani, Almaden, etc.). Artisan style leaders, however, began to push the envelope into the 14%-15% range, starting in the late '70s; particularly influential bottlings by Ridge, a few producers in Napa Valley (Clos du Val and Carneros Creek), Sonoma (Ravenswood and Rosenblum), and Amador County (Monteviña). By the mid-1990s – when Turley began ruling the "no-wimpy-wines" roost, and ZAP began to make its mark with its yearly San Francisco wham-bam-shindigs – ultra-ripe 16% to 17% Zinfandels were no longer unusual.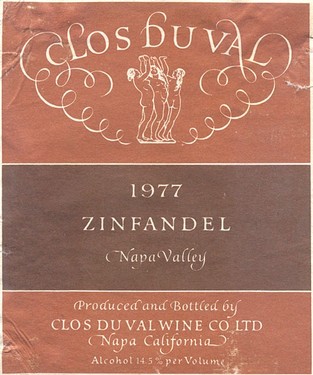 Here in 2018, ZAP attendees will probably notice a slight swing of the pendulum back to the concept of restraint: more and more artisanal producers picking at sugars aimed towards 14.1% to 14.5% alcohol (considered moderate by today's standards), with fruit sensations that are more floral or red fruit scented (i.e. cherry/raspberry/strawberry) than like blackberry jam or raisins. Also following contemporary fashions of other varietals (at least for Pinot Noir and Chardonnay), we are seeing slightly less use of new oak - thus, less of the dillweedy, buttery or furniture polish-like aromas so typical of commercial Zinfandels just 10, 15 years ago.
If anything, whether you prefer your Zinfandel lean and flowery or big and blustery, you are bound to find the styles you enjoy most at the 2018 ZAP festivities. Not all Zinfandels need be alike; and if you truly appreciate terroir-related distinctions of Zinfandels from each and every region, you should celebrate the differences, and relish the sheer variety!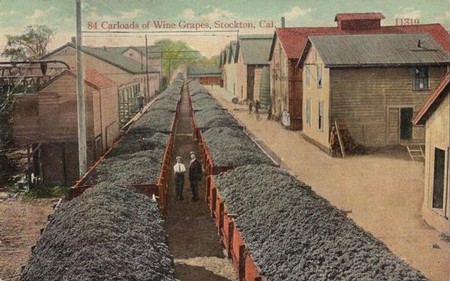 If Lodi is so important to Zinfandel, why don't you read this in most wine history books?
Beats me. Regions like Napa Valley and Sonoma County, of course, are justifiably lauded for their wine quality. Hence, Napa's and Sonoma's significance in the history books. The oldest continuously farmed Zinfandel blocks, however, are not found in the North Coast, but rather in Amador County (notably, the Original Grandpère Vineyard, reputedly planted in 1869).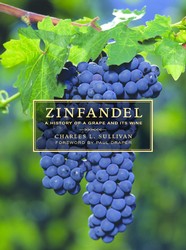 You can still commonly read that Sonoma Valley's Buena Vista (est. 1857) is the oldest commercial winery in California; when, in fact, Amador's d'Agostini Winery (now called Sobon Estate) was built in 1856, and there was a Frenchman named Jean-Louis Vignes who, by way of the Sandwich Islands (i.e. Hawaii) arrived in the Los Angeles area in 1831, immediately planted wine grapes and established his Vignes Winery by 1833. But I guess regions like Amador and L.A. don't count to American wine historians.
Here is what we also know: In 1853 brothers George and William West brought in 40 cultivars from a Boston nursery and established their first vineyards just north of Stockton, close to the Calaveras River where it now intersects with the present-day boundaries of the Lodi AVA. In 1858 the Wests established their El Pinal Winery in the Stockton area, and began contracting Lodi area growers to plant wine grapes from material in their nursery, which they continuously replenished with more cuttings from East Coast nurseries.
According Charles Lewis Sullivan in his Zinfandel: A History of a Grape & Its Wines, by the 1860s El Pinal was producing a Zinfandel; and in 1883 an El Pinal Zinfandel was also submitted to a viticultural convention in San Francisco. But as important as Zinfandel is in the Lodi winegrowing industry – today the region produces about 40% of the state's entire yearly crush – it was probably not until the 1890s and early 1900s that Zinfandel became one of the region's major grapes (for most of the period between the 1850s and 1970s, Lodi's leading grape was a table variety called Flame Tokay).
If anything, Zinfandel lovers also have this to thank Lodi for: perfectly delicious bottlings in the $9 to $29 price range. Zinfandels of comparable quality from, say, Napa Valley or Sonoma County cost considerably more primarily because plantings in these regions began to seriously dwindle a good 25, 30 years ago, when growers and vintners began finding more more profit in Cabernet Sauvignon, Chardonnay or Pinot Noir. In other words, not everything you find in history books is a positive - at least to Zinfandel lovers!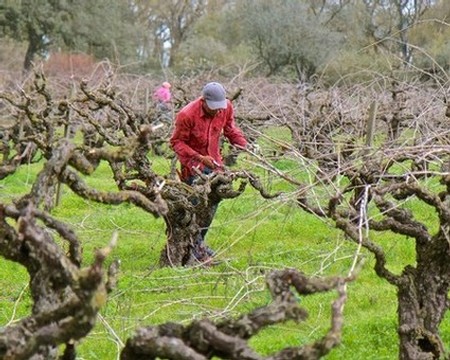 What are California's oldest continuously cultivated vineyards?
While the Original Grandpère Vineyard (1869) is generally considered California's oldest Zinfandel planting, there is about 1 acre of Zinfandel in Rinaldi Vineyard, located in Amador's Fiddletown AVA, that has been dated back to 1865. California's oldest vineyards, however, are not planted to Zinfandel, but rather to Mission (a.k.a. Criolla) grapes: including those of Deaver Ranch (1853) in Amador's California Shenandoah Valley AVA, Cazas Vineyard (1882) in the Temecula Valley AVA, and Gypsy Canyon Winery's Dona Marcelinas (1880s) in Santa Barbara's Sta. Rita Hills.
Lodi's oldest vineyard – Bechthold Vineyard, dated back to 1886 – is planted completely to Cinsaut, which was misidentified as "Black Malvoisier" for 121 years (thus, the vineyard's abject obscurity up until 10 years ago).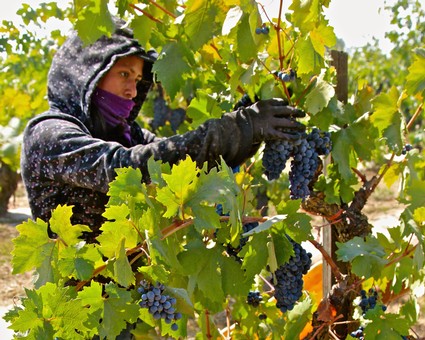 Otherwise, culled from the Historic Vineyard Society site, here are some of California's other oldest Zinfandel plantings, along with the estimated dates of their oldest plants:
Sausal Ranch, Alexander Valley – 1877
Saucelito Canyon Vineyard, Arroyo Grande Valley (San Luis Obispo) - 1880
Ueberroth Vineyard, Willow Creek-Paso Robles – 1885
Royal Tee Vineyard, Mokelumne River-Lodi - 1889
Bedrock Vineyard (formerly Madrone Ranch), Sonoma Valley – 1880s
Martinelli Road, Russian River Valley – 1880s
Monte Rosso Vineyard, Sonoma Valley – 1880s
Old Crane Ranch – 1880s
Old Hill Ranch, Sonoma Valley – 1880s
Shaw Vineyard, Sonoma Valley – 1880s
St. Peter's Church, Sonoma County – 1880s
Tucker/Canard Ranch, Napa Valley – 1880s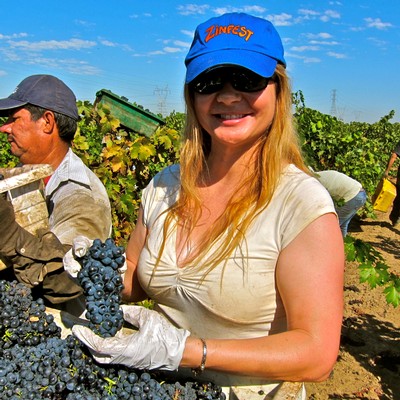 Does "old vine" actually mean anything on a Zinfandel label?
Unfortunately, the words "old vine" doesn't mean much at all. This is one of those unregulated terms that, for some reason, has always been allowed on wine labels (similar to "reserve," which can mean anything – from a winery's cheapest, lowest quality wine to a winery's finest, most expensive wine). The reality is that "old vine" has been applied to wines made from vineyards that are barely 25, 30 years old – which is very young by the standards of regions like Lodi, with its large number of heritage plantings, many cultivated by the same families for as long as over 100 years.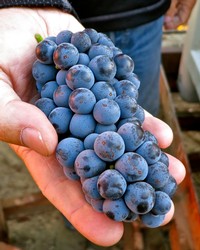 Something should be done about this. Taking a cue from Australia's Barossa Old Vine Charter, for instance, we have previously suggested that the industry – either on a state level or in individual wine regions – might seriously consider delineating old vine plantings through stricter wine label guidelines. Here is an example of one possibility:
Old Vine – 50 years or older
Heritage Vine – 65 years or older
Ancient Vine – 80 years or older
Historic Vine – 100 years or older
By this type of reckoning, the implication is that "old vine" should be a lower tier designation within a vine age-related hierarchy. After all, shouldn't vines more than 80 or 100 years old be celebrated with more exalted designations?
There should also be a threshold: at least 90% of the grapes going into a bottle must come from the respective vineyard of note (for example, a wine that is blended with 12% or 20% Petite Sirah or Zinfandel from much younger vineyards should not be eligible for a special vine-age designation, even if the younger vines make it a "better" wine). Whatever the case, regions like the Lodi Viticultural Area should seriously consider taking a leadership position by proposing its own voluntary "Charter," "Code" or "Seal" regulating label verbiage.
All we know is, "old vine" should mean something!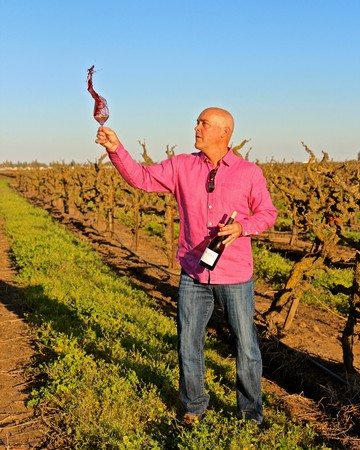 Is there such a thing as a "Lodi" style of Zinfandel?
Yes and no. For commercial reasons, Lodi's best selling Zinfandels – those of Michael David Winery, Klinker Brick Winery and Mettler Family Vineyards – are made in a perfectly logical style in keeping with varietal qualities associated with Zinfandel, particularly those grown in regions closer to the coast. That is to say, they make heavy use of Petite Sirah to bolster the tannin and deepen the color and aroma of Zinfandel, as well as generous doses of pungent oak for the same reasons. These wines may benefit from being grown in Lodi, but tasting like "Lodi" is not as much of a priority as tasting like what consumers expect out of a "Zinfandel" from anywhere – and of course, this is why these wines are so popular.
More and more of Lodi's Zinfandel specialists, on the other hand, are producing wines meant to reflect the deep Tokay sandy loam soil and mild Mediterranean climate (with slightly narrower diurnal swings than that of, say, Napa Valley and Dry Creek Valley) of the Mokelumne River AVA, where the vast majority of Lodi's Zinfandel is planted. Those of McCay Cellars, for instance, tend to be closer to or 100% varietal bottlings, and produced with native yeast fermentation and minimal oak influence. Local producers like Oak Farm Vineyards, Harney Lane Winery, St. Amant Winery and Fields Family Wines, as well as non-Lodi wineries such as Turley Wine Cellars and Neyers Vineyards, have been producing Lodi grown Zinfandels of similar ilk.
Consequently, we are beginning to see more of what might be considered a "Lodi" style Zinfandel. These wines' emerging sensory profile: slightly more transparent, ruby colors; rounder, gentler tannin structures; moderate alcohol (usually around14.5%); flowery aromas and flavors suggestive of red or blue fruits (cherry/blueberry); and often enough, notably earthy nuances (loam/compost/mushroom). This may not be your favorite style, but it is Lodi's style.
Let's get ready to ZAP!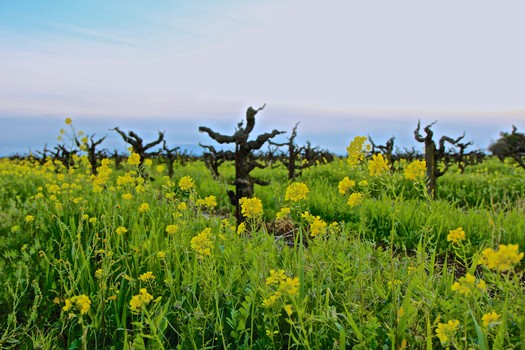 Comments