Letters from Lodi
An insightful and objective look at viticulture and winemaking from the Lodi
Appellation and the growers and vintners behind these crafts. Told from the
perspective of multi-award winning wine journalist, Randy Caparoso.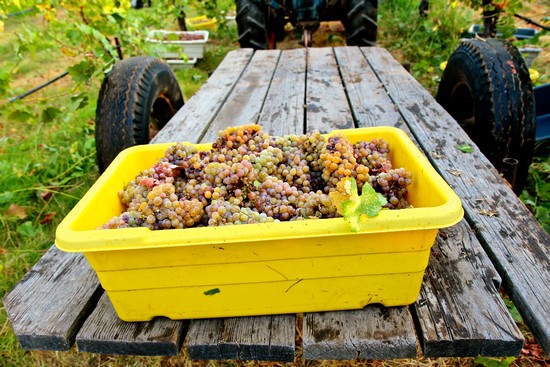 Here, at the start of 2017, it's customary for magazines, blogs and journalists to opine on what consumers will be drinking over the next year. A quick scroll through "the Google" uncovers some of these astute prognostications, such as...
Continue »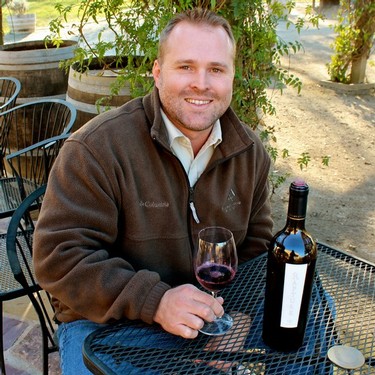 There are wine competitions, and there are wine competitions. Then there is the American Fine Wine Competition, co-founded in 2007 by Shari Gherman with Monty and Sara Preiser.
This past September (2016) Gherman and the Preisers spent a day and a half combing through the Lodi Viticultural Area for one specific purpose: to cherry-pick absolutely the finest Lodi grown wines they could find to invite to their 10th Annual American Fine Wine Competition; which took place earlier this month over the Martin Luther King Jr. weekend (January 14-17, 2017) at the Florida International University in Miami-Dade County...
Continue »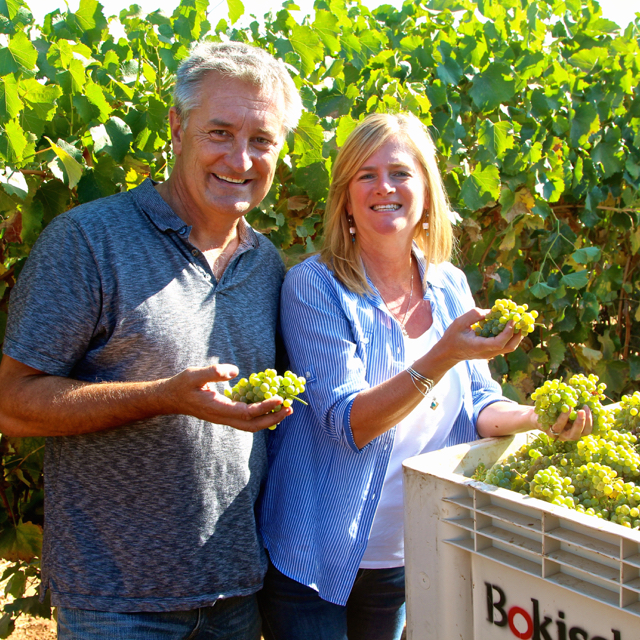 Once again, during the second week of January, the San Francisco Chronicle gathered some of the country's top wine professionals to adjudicate the annual San Francisco Chronicle Wine Competition; proudly billed as the largest judging of American wines in the world.
And they mean America: For the 2017 judging, some 7,000 entries were submitted by wineries located in 28 states across the country. Mostly from California, of course, including a modest percentage from Lodi. But make no mistake, California appellations weren't the only Gold and Double Gold winning wine regions: states like Washington, Oregon, Texas, Arizona, New York, North Carolina and Illinois all reaped their share of hardware, relative to their number of entries. Terrific wine, it seems, is made everywhere these days...
Continue »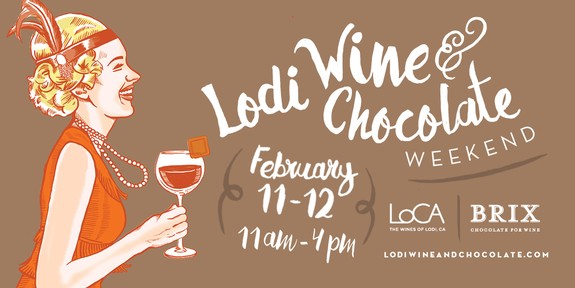 Can anything be as much fun, or anyone look as smashing, as, say, a Lady Mary, Edith or Rose during their glorious flapper era? Why not you?
Which is why, for Lodi's 20th Annual Wine & Chocolate Weekend – February 11 & 12, 2017 (11 AM-4 PM) – our suggested theme, for you and our wineries, is "putting on the Ritz," in the Roaring '20s spirit of free-flowing fashion. We invite you to get out, dress up to the nines and go ALL out, which will make your experience of Lodi's lusciously fresh, fruit forward wines, matched with plenty of chocolaty delicacies (and not just sweets!) at each stop, all the more memorable!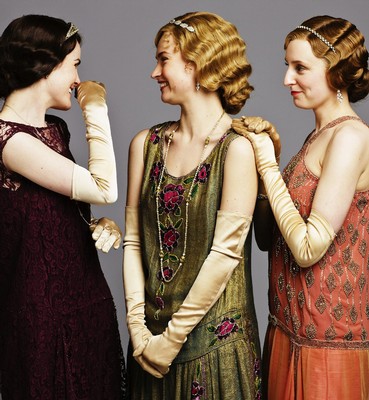 You won't, mind you, need to know the secret speakeasy knock as you travel between the 50-plus Lodi region wineries opening their doors to Valentine spirited wine and food lovers all during this weekend. You can bet that the wineries will be decked out – some of them with floors cleared for live music and dancing...
Continue »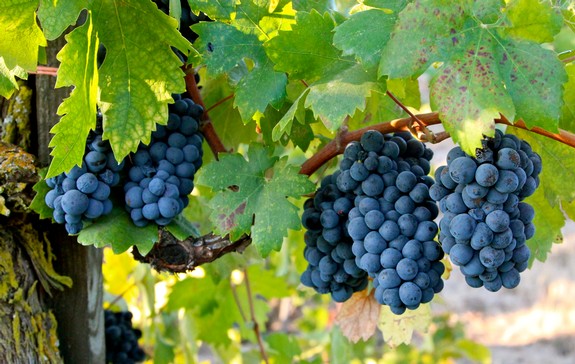 Since ZAP's (Zinfandel Advocates & Producers') big, yearly ZinEx (Zinfandel Experience) is just around the corner – taking place in San Francisco February 23-25, 2017 – it's as good a time as any to discuss one of the reasons why it exists.
ZAP was founded as a 501(c)(3) non-profit organization in 1991; at a time when Zinfandel as a red wine category was on the wane. During the 1980s California wineries had been dropping the varietal from their lines left and right, and a larger chunk of what existed in the fields were going into soft, fruity, pink colored White Zinfandel. If red wine drinkers weren't looking for Cabernet Sauvignon, they were asking for (gasp) Merlot (Pinot Noir hadn't quite clicked with mainstream consumers at that time)...
Continue »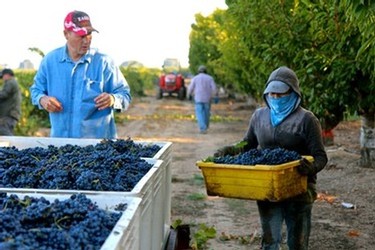 It's big news when a handcraft, artisanal style Zinfandel specialist produces, for the first time, a wine from Rous Vineyard, owned and farmed by Craig Rous. If there were, say, just four or five Zinfandel vineyards in the Lodi Viticultural Area that might be considered grand crus – the "best of the best" (albeit unofficially), based upon a conclusive history of excellence – Rous Vineyard would be one of them. The 10-acre Rous Vineyard was planted in 1909 on St. George rootstock; on the east side of Lodi's Mokelumne River Viticultural Area, where piles of sandy loam are the deepest and sandiest in the appellation....
Continue »

The earliest use of the exact phrase, "a picture is worth a thousand words," first appeared in an 1918 newspaper advertisement in the San Antonio Light (now the San Antonio Express-News), which read: One of the Nation's Greatest Editors Says... One Picture is Worth a Thousand Words...
Continue »