Letters from Lodi
An insightful and objective look at viticulture and winemaking from the Lodi
Appellation and the growers and vintners behind these crafts. Told from the
perspective of multi-award winning wine journalist, Randy Caparoso.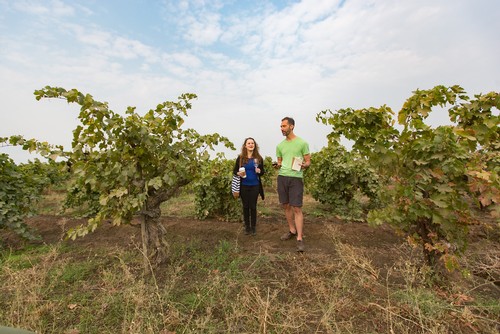 Lodi is undoubtedly California's oldest "up and coming" wine region. Although wine grapes have been cultivated here since the 1860s, its reputation for artisanal style, small-production, sustainably farmed wines has emerged only within the past ten to twenty years.
Today, the sleeping giant (there are more wine grapes grown in Lodi than, say, Napa Valley and all of Sonoma County combined) has fully awakened, and the national wine media is taking notice. Some of the more significant stories coming out over the past year...
Continue »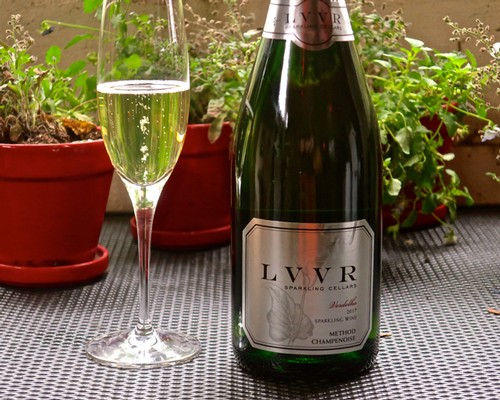 File Lodi wine country's latest new wine under the category, "Just another Lodi original."
We're talking about a true champagne style wine: the 2017 LVVR Lodi Verdelho Sparkling Wine ($27), released just before Christmas 2018 – just in time for New Year festivities! – and produced from the fragrant Portuguese grape (Verdelho) first introduced to the Lodi Viticultural Area by Ron Silva of Alta Mesa-Lodi's Silvaspoons Vineyards.
The LVVR sparkling Verdelho is as finely beaded in its effervescence as any champagne style white wine, and has a compellingly fragrant, subtly wispy, almost confectionary perfume suggesting fresh, sweet leafy citrus-herbs (suggesting lemon verbena, hinting at lemon balm), with a silky fine yet crinkly/crisp quality on the palate. The wine also has a light, airy overall feel, finishing at barely 12% alcohol, and a Brut style dryness – just 4 grams per liter of residual sugar, making it dryer than the vast majority of champagne style California sparklers.
Continue »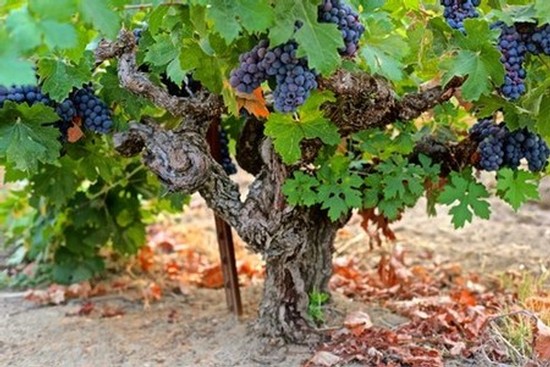 We call this page on lodiwine.com a "blog," but obviously it isn't like other blogs. It is not a forum from which we invite you (our dear readers) to rant and rave and freely opine, and neither do we. Our blog's purpose is to communicate stuff having to do with Lodi grapes, wines, vineyards, our growers and vintners, and their history and long held values. 
Above all, the lodiwine.com blog is meant to educate. The thinking being, the more you know about Lodi wine country, the more you'll appreciate it. That said, the last thing we try to do is sell anyone on Lodi winegrowing. The objective is to be truthful, hype-free, and hopefully entertaining from that perspective. We don't dance, cheer or sensationalize, but we're not sorry about that...
Continue »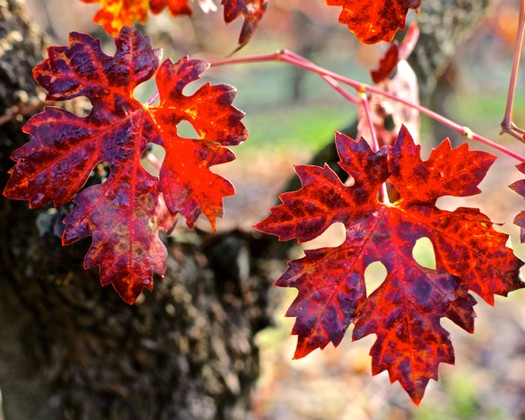 Attention, shoppers. If you haven't already noticed, this holiday season may be the best in years for finding great wine deals. Make that the best ever. Why?
For one, there is more variety of styles on retail wine store shelves than ever. It used to be, for instance, that all California Chardonnays were fat, flabby, and sweetly oaked (tasting like vanilla, sticks of butter or burnt 2x4s); but now there are wineries producing lighter, crisper Chardonnays, tasting more like minerals or steel than woody tutti-fruitiness.
Better yet, it's not just all about Chardonnay. The alternatives – especially if you're shopping for Lodi grown wines – are also more numerous than ever. If, for instance, you like a bone-dry white, you can choose between Grenache blanc, Vermentino, Verdelho, Verdejo, Picpoul blanc, Chenin blanc, Sauvignon Blanc, Kerner, Albariño and more, plus any number of inventive blends...
Continue »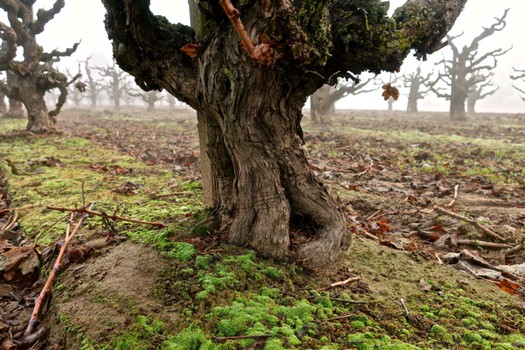 2018. Remember this year, which will in all likelihood turn out to be a red-letter vintage for the Lodi Viticultural Area.
Most of Lodi's vintners have been pretty low-key about this. Almost as if they don't want to jinx a good thing, while the promising new wines are still resting in tanks and barrels. But some are coming out and saying it: "2018 will be a great year for Lodi wine," says Acquiesce Winery owner/grower/winemaker Sue Tipton, "the best I've ever seen... I've been talking to other Lodi winemakers, and they're all really pumped up about it..."
Continue »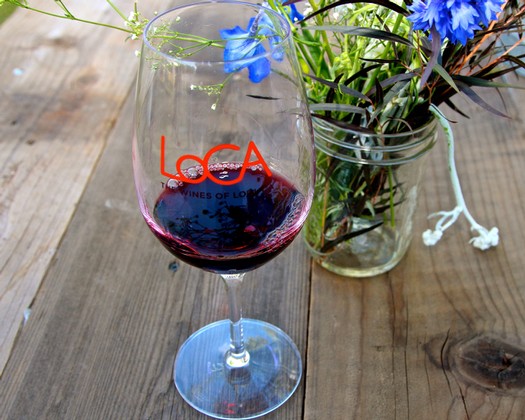 Because we are nosy, we asked a few people associated with the Lodi wine industry about the first time they became hopelessly "hooked" on wine. Not everyone is born into it, like many of the third, fourth, even fifth or sixth generation winegrowers in the Lodi wine region (in that regard, Lodi is almost "weird," or very European, compared to other American wine regions).
But for many wine professionals, there is very much a definitive "first time" – especially for those who had been bitten by a "wine bug" so bad, they decided to make it their career, or life-long pursuit...
Continue »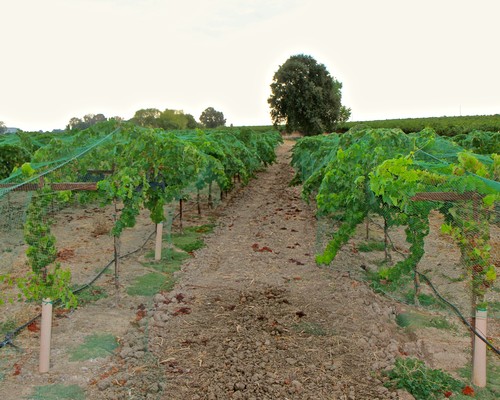 At the beginning of this month (December 2018), PRIE Winery quietly released its 2017 PRIE Silvaspoons Vineyard Alta Mesa-Lodi Mencía ($33). Only 1 barrrel (adding up to 22 cases) was made; representing, as it were, the first commercial bottling of Mencía grown and produced in California – significant even if a single barrel is less than an eye-drop in the vast ocean of wine produced all around the world each year.
But it means something because, well, big things always start off as an inkling in someone's mind; followed by a first cautious, maybe even shaky, step. 
As wine grapes go, Mencía is a relatively little-known red wine varietal, even if cultivated in Spain's Bierzo region probably since the days of the Roman Empire. While Mencía is not a mainstream varietal, there are more than a dozen different brands imported into the U.S. from Spain. Consequently, over the past twenty or so years, Mencía has become something of a wine geek's varietal...
Continue »