Letters from Lodi
An insightful and objective look at viticulture and winemaking from the Lodi
Appellation and the growers and vintners behind these crafts. Told from the
perspective of multi-award winning wine journalist, Randy Caparoso.

February 8, 2018 | Randy Caparoso
m2's Lodi wines are as fresh, terroir driven and iconic as ever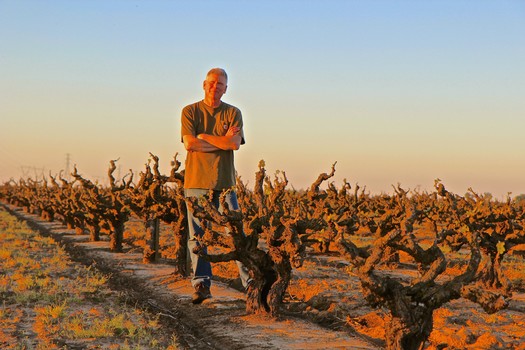 We have always described Lodi's m2 Wines as a connoisseur's brand. From the moment winemaker/co-owner Layne Montgomery opened for business in 2004 – first in a cramped industrial warehouse on the east side of town, then later (in 2014) in a sleek, ultra-modern, 6,000-square-foot customized winery/tasting room on the west side, plopped down in an open field like a geometric crop circle next to the old Western Pacific Railroad tracks – wine lovers have flocked to the m2 tasting counters for what's in the bottle, not for the hype or stately glamour.
Montgomery himself – who is rarely seen outside a t-shirt, mismatched socks, shorts or jeans – is known more for his facetious personality, occasional grumpiness, and wit as dry as the Mojave. Loyal m2 customers love it.
And in a way, the m2 wines are a direct reflection of the winemaker. While other handcrafty Lodi winemakers have made the most out of multiple vineyard-designate bottlings of Zinfandel picked out of Lodi's many "hidden treasure" old vine growths – and why not? Lodi is replete with them – Montgomery has largely hung his hat on one vineyard, known as Soucie, planted on its own roots in 1916 on just about the sandiest flat of land (Montgomery describes its fine sandy loam as "talcum powder") in Lodi's historic Mokelumne Viticultural Area.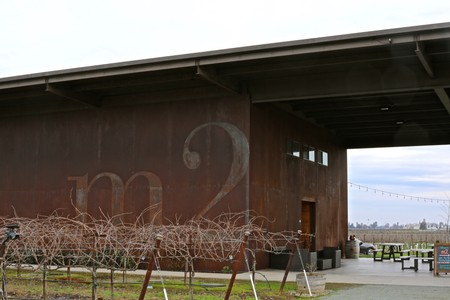 As with m2 and Montgomery himself, Soucie Vineyard stands out like either a sore thumb or a gloriously unique example of vinous terroir, depending upon your taste. It is located, to begin with, at the farthest western edge of the Mokelumne River AVA, where the Lodi appellation nearly dips down below sea level as it extends into the Delta, west of I-5. It was first planted, and has always been farmed, by three generations of Soucies. And in a blind tasting, a keen nosed Lodi Zinfandel aficionado can spot (or rather, smell) a Soucie Zinfandel from across the room.
In fact, Montgomery has always described working with Soucie grown Zinfandel as like wrestling with a cantankerous anaconda. "Every year for the first nine months," he once told us, "Soucie goes from weird with funky, earthy, loamy tastes to just plain nasty – green, vegetal, stinky... but then, boom, just when we're ready to bottle, it turns into something special." Our own assessment of a typical, 3 to 6-year-old Soucie Zinfandel, at peak strength: consistently layered, fluid, full yet uncannily buoyant – like the proverbial mattress balanced on a bottle of wine – with plush Zinfandel fruit tinged by Soucie's signature whiffs of loamy/earthiness. Only in Lodi!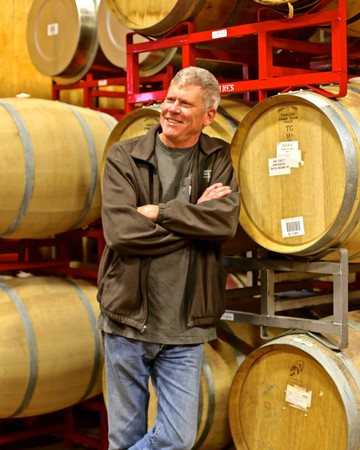 Montgomery, in fact, is a snorting bull when it comes to his favorite Lodi vineyard; telling us: "If Zinfandel is America's grape, and Lodi is the best place in California and the world for Zinfandel, then Soucie makes America's best wine, maybe the world's – at least for Zinfandel!"
Besides a taste of his latest vintage of Soucie Vineyard Zinfandel, we recently bellied up to m2's tasting counter to taste some of m2's other current releases; including a spanking new, bone dry rosé making its commercial debut during the upcoming Lodi Wine & Chocolate Weekend. Our tasting notes:
2017 m2, Mokelumne River-Lodi Rosé of Carignane ($18) – From one of Bill and John Shinn's classic Prohibition-era (1920s), west-side plantings, an almost psychedelic coral-pink colored wine with a gorgeous, flowery, multi-faceted nose suggesting cherry/strawberry/pomegranate/rose petal; silken fine, dry, and prickly-crisp with mouthwatering acidity. The feel is light (12.4% alcohol), airy, refreshing – a "wine lover's Kool-Aid," remarks Montgomery, with his usual blitheness.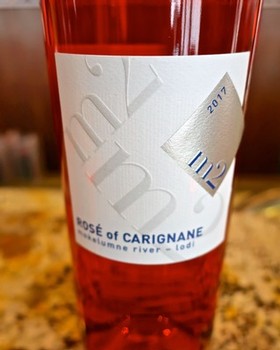 2016 m2, Bob's Block Mokelumne River-Lodi Zinfandel ($24) – This soft, easy, bright and bouncy varietal rendering represents the inaugural vintage of Zinfandel grown in m2's own estate vineyard, surrounding the winery, planted in June 2014. Besides being young, unlike Lodi's older heritage vineyards – which are all head-trained, spur-pruned plants (shaped like bushes) – m2's estate plantings are trellised and on bilateral cordons (two permanent arms extending from trunk); their canopies trained on a modified "California sprawl" to give the Zinfandel clusters the type of dappled sunlight/shade they need for optimal maturation. The 2016's nose is not without its own complexity – red berry fruit tinged with sweet tea and slightly smoky, roasting coffee spice – and the fruit qualities mingle with loamy/herby sensations on its user-friendly palate. "Bob," incidentally, is one of the winery's frequently seen winery cats.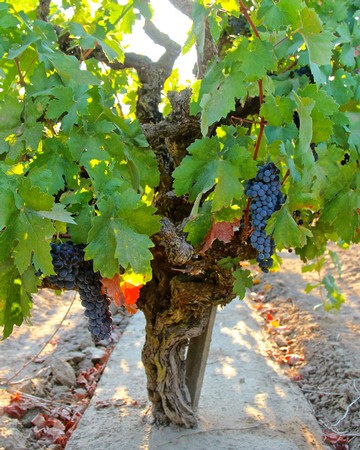 2015 m2, Block 1916 Soucie Vineyard Mokelumne River-Lodi Zinfandel ($28) – Montgomery is really high on the 2015 vintage of Soucie, and he has good reason to be. The nose is classic for both Lodi in general, and Soucie in particular: lavishly deep black cherry, a whiff of Chinese black tea, and the faintest loaminess – the compelling sensations carrying through on a round, full, fleshy, svelte and balanced palate-feel. Per m2's customary style, aging is in all-American oak (30% new), although focused on finer grained wood from Pennsylvania and Virginia. Montgomery avoids more aggressive white oak from Canton, KY, which he says can be "heavy, liked burnt sugar and coconut," while repeating his well known mantra: "I can't see putting Zinfandel in French oak – it's too pretty, like putting lipstick on John Wayne."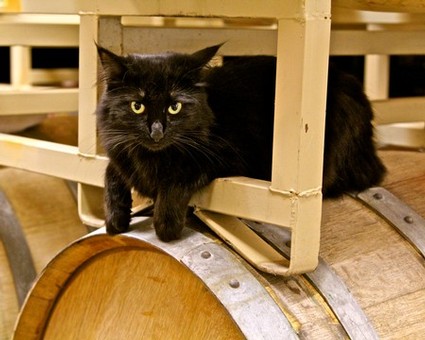 2015 m2, Maley-Wegat Vineyard Mokelumne River-Lodi Zinfandel ($26) – The Maley family's Wegat Vineyard is another landmark, fifth generation farmed, far-west-side Lodi vineyard, located less than a mile from Soucie, and planted in 1958 on more promiscuous St. George rootstock. Montgomery's has always exhibited a deft winemaker's touch with this vineyard, nailing the site's signature floral/blueberry aroma, with black cherry undertones and a touch of loamy sauvage – the latter nuance brutally described by Montgomery as "Wegat's usual swampwater aspect." Adds Montgomery, "Besides the age of the vines, the difference between Wegat and Soucie has always been rootstock related – Soucie (planted on its own, "wild" roots) is always more aggressive, and Wegat always fine and silky, more feminine." Finally, at 14.6% alcohol and with a restrained modicum of tannin, this bottling comes across as medium to medium-full bodied, without being heavy or ponderous feeling.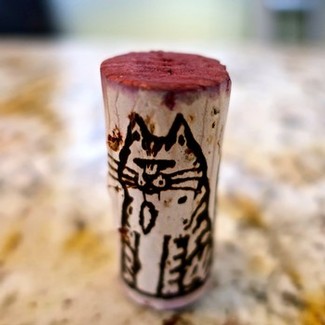 2016 m2, Nancy's Vineyard Mokelumne River-Lodi Petite Sirah ($24) – "Nancy" is the winery's amiable black cat; usually seen napping on a barrel – in this case, American oak barrels filled with Petite Sirah from the estate's second-leaf crop. And as so often the case with a first vintage from new vines, the wine is a stunner: purplish ruby, brimming with sweet toned blueberry fruit with smoky/herby nuances, firm in tannin, zippy in acid, and full without being weighty (14.9% alcohol).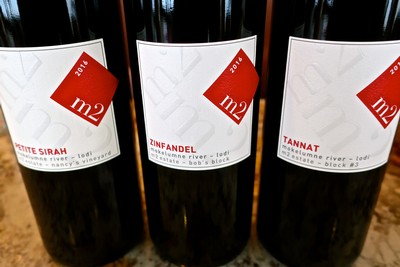 2016 m2, Y-Not Mokelumne River-Lodi Tannat ($28) – Of the third of m2's new estate grown bottlings, Montgomery tells us, "When I first started showing the wine from barrel, people kept asking, why Tannat of all things? All I could say is, why not?" Typical of red wines from this classic South-West French grape, the color is purplish black, and the nose deep, ponderous and tightly wound – the wine unfolding more of itself on the palate, with meaty black fruit sensations replete with tannin, yet svelte and fleshy all the way through a slightly drying finish. If you like a fistful of red wine, "why not" indeed?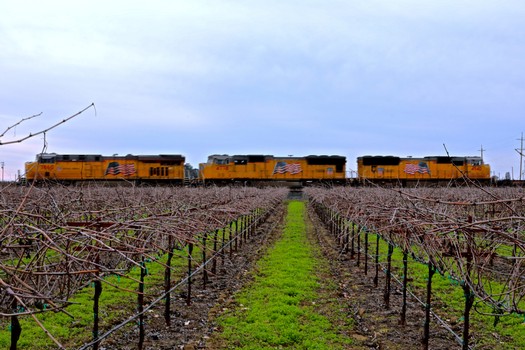 Comments