Letters from Lodi
An insightful and objective look at viticulture and winemaking from the Lodi
Appellation and the growers and vintners behind these crafts. Told from the
perspective of multi-award winning wine journalist, Randy Caparoso.

Lodi in 1969: new sidewalk being installed along vineyard lined Ham Ln. at Lodi Ave.
1969. If you weren't born yet, we envy your youth, but feel sorry you missed it.
Continue »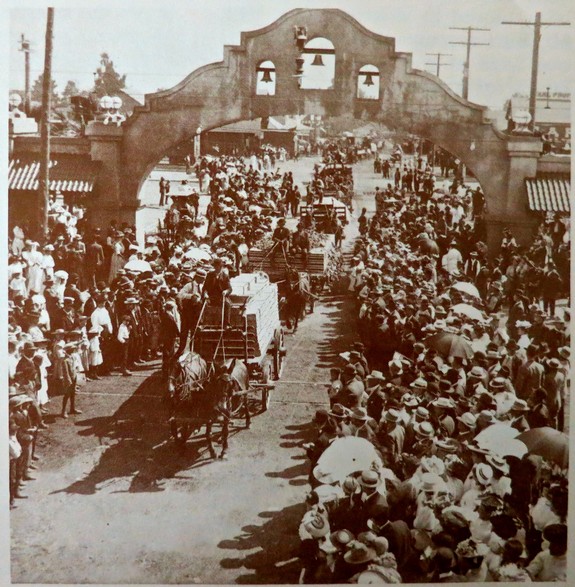 Start of mile-long procession of Tokay grape-laden wagons triumphantly entering Lodi at the 1907 Tokay Carnival
Lodi enjoys a glorious, oft-times phenomenal, past. This especially goes for what occurred 108 years ago; a time when things were looking really, really good for this burgeoning table and wine grape region.
Continue »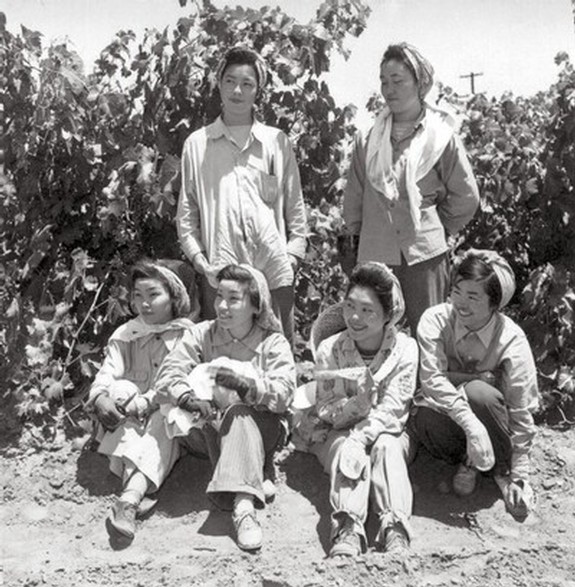 Japanese leaf thinning crew; Lodi, circa 1945
Since 1991 the Lodi Winegrape Commission has diligently worked to fulfill one of its original mandates: raising awareness of the intrinsic quality of Lodi Viticultural Area grown wine grapes, now evidenced by the ascendant quality of Lodi wines.
But the evidence hasn't always been readily apparent. Significant wines with Lodi on the label did not even appear on the market until the mid-1990s; a good 10 to 30 years after other West Coast wine regions – from Washington's Columbia Valley all the way down to Santa Barbara – were established as sources of premium quality grapes and wines.
Continue »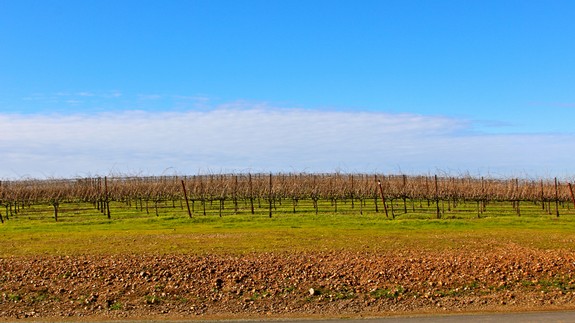 Rocky gravelly-clay hillside terroir of Vista Luna Vineyard in Lodi's Borden Ranch AVA
It is always a big deal when a Napa Valley producer like Neyers Vineyards comes out with another Lodi grown Zinfandel of dreamy, sumptuous quality.
Continue »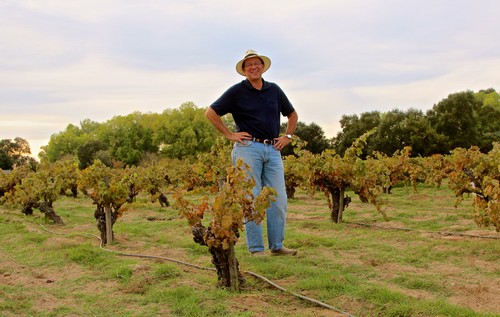 Victor Vineyards grower/owner Rob Lawson among +100-year-old Dixon Vineyard Zinfandel
Why did the chicken cross the road? In the miniature CDP of Victor, located just outside the City of Lodi on the east side of the Lodi appellation's Mokelumne River AVA, there's an old story about a rooster known to cross Hwy. 12 E. (Victor Rd.) during each harvest to sip the latest vintages. 
Continue »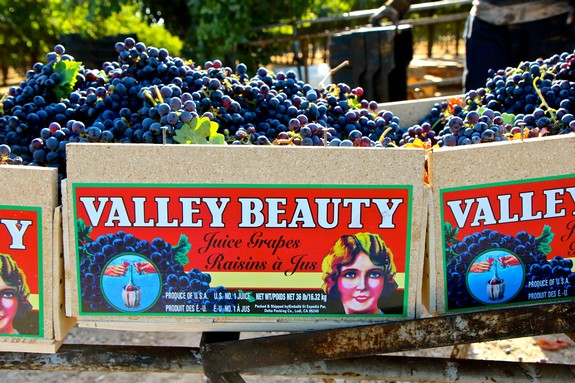 Fresh field packed Valley Beauty Lodi Cabernet Sauvignon grapes in 2014
Robert Mondavi's family found their earliest fortunes as Lodi grape packers, not as winemakers. Mondavi's father, Cesare Mondavi, emigrated from Central Italy's Marche region (between Umbria and the Adriatic Sea) to Minnesota, and then brought his family to the Lodi area in 1922, at a time when Prohibition was dramatically boosting sales of fresh-packed grapes to markets across the nation.
Continue »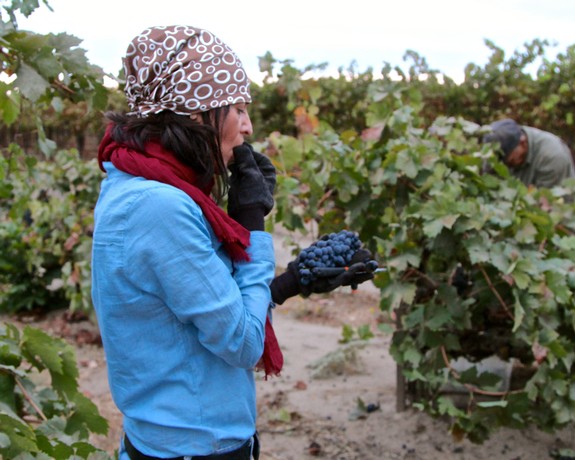 Todo un Poco chef/owner Marie Mertz tasting just-picked ancient vine Zinfandel in Lodi
Marie Mertz is a restaurateur/chef who lives and works in Elk Grove, one of California's most rapidly growing cities, located just south of Sacramento. But up until last week, she never really spent time in Lodi wine country; barely a 20-minute drive from the doorway of her popular restaurant, called Todo un Poco.
Continue »