Letters from Lodi
An insightful and objective look at viticulture and winemaking from the Lodi
Appellation and the growers and vintners behind these crafts. Told from the
perspective of multi-award winning wine journalist, Randy Caparoso.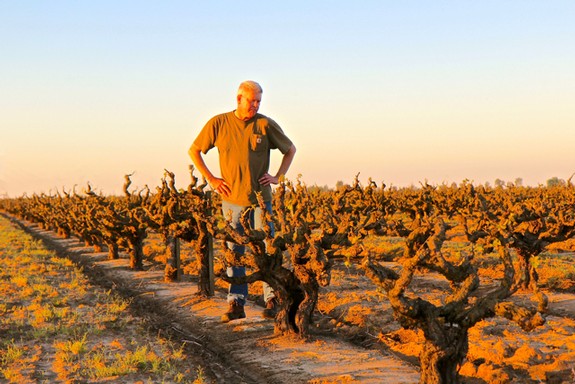 The growth and success of Lodi's m2 Wines has been intertwined with Soucie Vineyard, located at the farthest western edge of Lodi's Mokelumne River AVA, ever since this artisanal winery's founding in 2002.
m2 owner/winemaker Layne Montgomery has never been shy about saying, as-a-matter-of-factly, that "if Zinfandel is considered America's grape, Lodi is considered the home of California Zinfandel, and Soucie is one of Lodi's three or four best Zinfandel vineyards, then these are some of the finest Zinfandels in the world..."
Continue »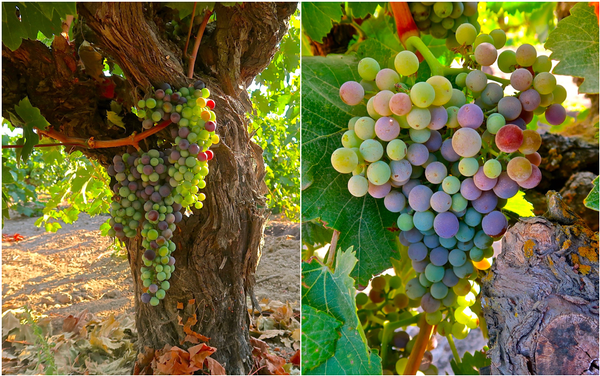 As we've reached the middle and end of July, Lodi wine country has been experiencing a period of time known in wine lingo as veraison: a word derived from the French term véraison, referring to the "change of color of grape berries." Call it the annual coming of age for grapevines, or a vinous bar mitzvah for grapes. 
For black skinned grapes grown for red wines, veraison usually happens in a spectacular blaze of colors, from greens and yellows to reds and purplish blues and blacks. But it's not just the transitioning of hues that farmers see in their vineyards during this time of year. It is also a signal that grapes have reached a mid-point of maturation... 
Continue »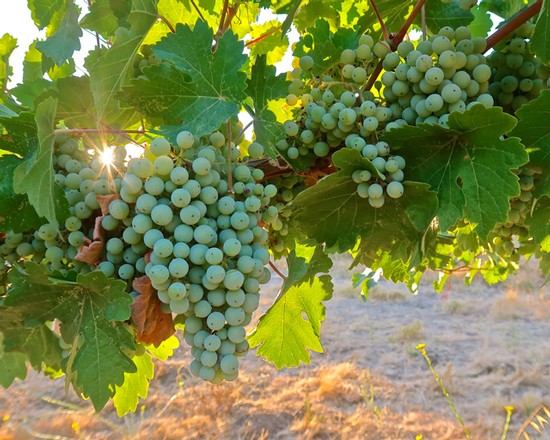 Forty or fifty years ago, shopping for a white wine to go with tonight's dinner used to be so easy. All you needed to do was look on the backsides of the wine bottles on the shelves.
Typical generic California "Chablis," for instance, was "recommended with fish, fowl, or veal." A "Burgundy" was for "beef, lamb or pasta." A personal favorite was the old Almadén brand of Grenache rosé — we used to drink gallons (or as they were called, "jugs") of that stuff. It was an off-dry pink wine that, as its back label strongly suggested with a gaily marching chicken, pig, fish and cow, could "complement any meal." Of course, that never stopped us from enjoying it with or without meals, preferably with ice cubes!
Continue »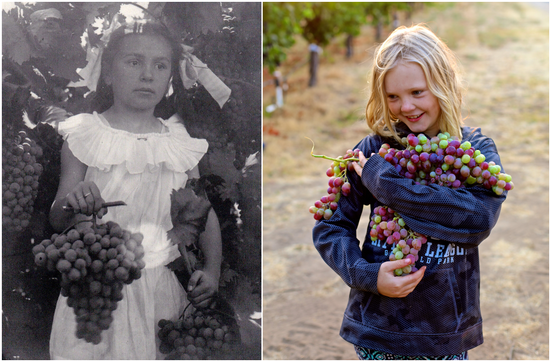 Lodi during the latter half of the 1800s, writes local historian Toni Christman in Our Time to Shine (2012), was "an unruly child, gathering strangers from all walks of life migrating from (nearby) Lockeford, Stockton, Sacramento in addition to other existing nearby settlements. Lodi was sometimes referred to as a 'rum-guzzling' town with young boys on the road to hell..."
Continue »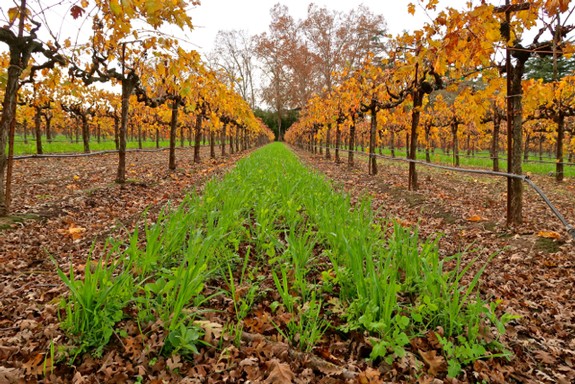 Last month (June 2020) we received a note from Clifford P. Ohmart — called, simply, "Cliff" by his colleagues throughout the agricultural industry as well as in Lodi, where he served as Lodi Winegrape Commission's Sustainable Winegrowing Director from 1996 to 2009. Prompted by our recent series detailing the history of winegrowing in the Lodi Viticultural Area, Dr. Ohmart suggested that we also consider posting "a detailed history of the evolution of Lodi's sustainable winegrowing program." Cliff's reasoning...
Continue »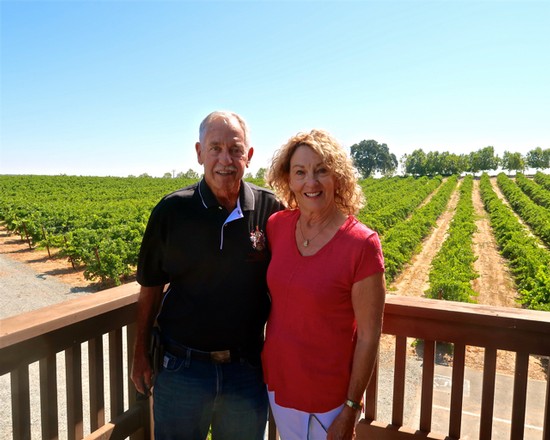 On their website, Lodi's Galloping Hills Ranch describes itself as a "winery, vineyard, bed & breakfast." All of this is true, except for the fact that the current pandemic has prevented owners Fern and MaryAnn Simoneau from welcoming their very first guests to their Airbnb, ensconced on the floor above their horse stable and modest little winery/tasting room, sporting spectacular views of their 8.7 acres of Merlot and Albariño planted in the rolling hills of Clements Hills-Lodi.
The Simoneaus did not plant their vineyard — the vines came with their property when they purchased it in 2005 — but they were smart enough to know that the possibilities for a Lodi estate unlike any other would be endless. And besides, according to Mr. Simoneau, "Lodi has never been known for great Merlot, but we felt that this property was special enough to change that..."
Continue »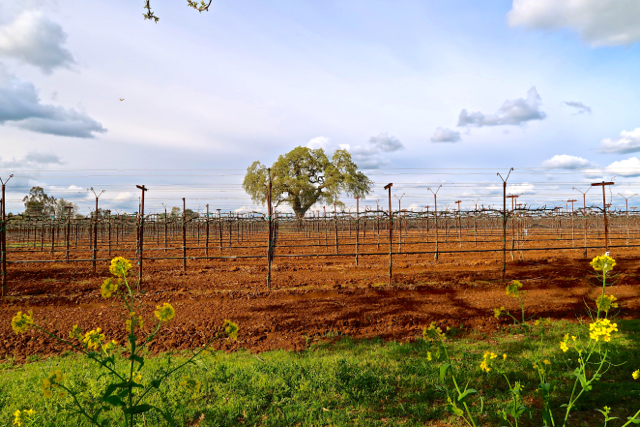 Continued from: A history of Lodi winegrowing, part 8 — Lodi's Clements Hills, Borden Ranch and Sloughhouse Viticultural Areas
San Joaquin Series Soil
The distinguishing common denominator shared by the Jahant, Cosumnes River and Alta Mesa AVAs — sandwiched between the Sacramento-San Joaquin River Delta to the west and the lower foothill appellations of Clements Hills, Borden Ranch and Sloughhouse to the east — is their variations of the official California state soil (since 1997) classified in the San Joaquin series. San Joaquin soils are characteristic of the lower elevation (generally below 100-ft.), terraced, shallow-topsoil, floodplain topography predominant in much of Northern San Joaquin Valley and Sacramento Valley...
Continue »