Letters from Lodi
An insightful and objective look at viticulture and winemaking from the Lodi
Appellation and the growers and vintners behind these crafts. Told from the
perspective of multi-award winning wine journalist, Randy Caparoso.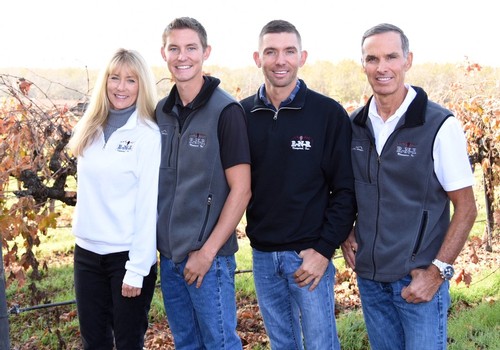 Rhonda and Russell Machado hoped the day would come when their sons, Matthew and Colton, entered the family farming business.
Matthew loved being on the farm when he was a child. He drove a tractor before he could drive a car. It wasn't a surprise when he joined his parents' company, R-N-R Vineyard Management, after graduating from the University of California, Davis. Colton, on the other hand, was interested in sports more than farming. But in time, he became passionate about working the land and joined R-N-R after earning a degree from the University of California, Santa Barbara.
Now, Rhonda and Russell have their two sons working beside them every day, and they couldn't be happier.
Continue »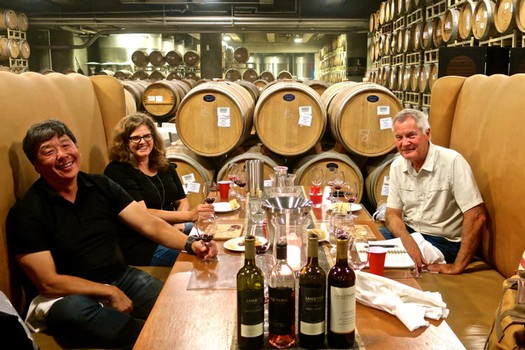 Lodi's LangeTwins Family Winery & Vineyards is going Italian!
Never mind the fact that the Langes are descended from Germans: Johann and Maria Lange, who settled in the Lodi region and began farming crops like watermelons during the 1870s.
The Lange family's first vineyard was established by 1916; although it was the fourth generation twins, Brad and Randy Lange, who first decided to go into the wine grape growing business big time, back in 1974. Today, a fifth generation of Langes – Marissa, Aaron, Phillip, Kendra and Joe – is deeply involved in all aspects of the winegrowing, wine production, marketing and sales of the brand, with still another generation on the way...
Continue »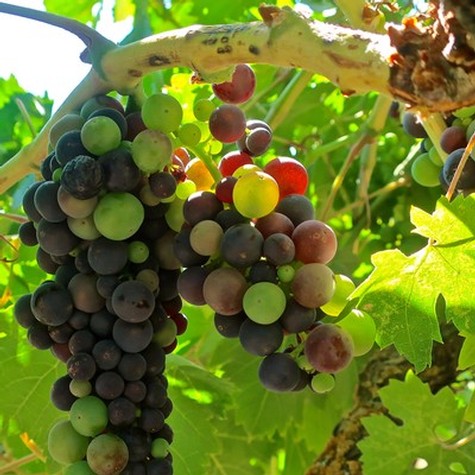 How are Lodi's vaunted old vine Zinfandel vineyards shaping up so far, as of the third week of July 2018?
As warm as the weather this past month has seemed, so far 2018 has not been an especially "warm" vintage in the overall scheme of things. In fact, according to Harney Lane Winery & Vineyards owner/grower Kyle Lerner, "We are tracking as a cooler than average this year."
Normally – or at least during the past seven years – at this time of year Lodi's old vine Zinfandels are well into a stage called veraison: from the French word (véraison) for "change of color of grape berries." Grapes visibly change their hues from a monochromatic green to a blaze of bright colors, from purplish blues to black-ish reds...
Continue »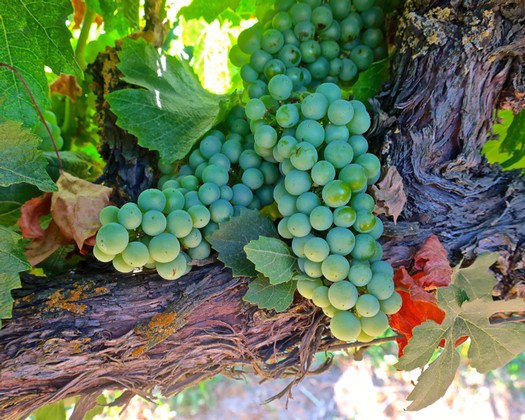 In a conversation this past week, Harney Lane Winery & Vineyards owner/grower Kyle Lerner lamented the challenge of being a Chardonnay lover these days. Says Lerner: "You go to a grocery store to pick out a bottle, and never know what you're going to get. It could be a light, lean, stainless steel style of Chardonnay, or it could be a big, fat, fruity, butter bomb style."
There is nothing, however, that Lerner likes more than a challenge. And so for his own bottlings of Harney Lane Chardonnay, he (with his vaunted winemaker, Chad Joseph) endeavors to produce a wine with, literally, "everything" in it. Explains Lerner: "We take the traditional approach – 100% barrel fermented, a touch of oak, sur lies aging (i.e. contact with spent yeast cells) and partial malolactic fermentation (i.e. conversion of sharper malic acid to softer lactic acid) – but it still has the acid and fresh fruit components that satisfy consumers that prefer a crisper, balanced style..."
Continue »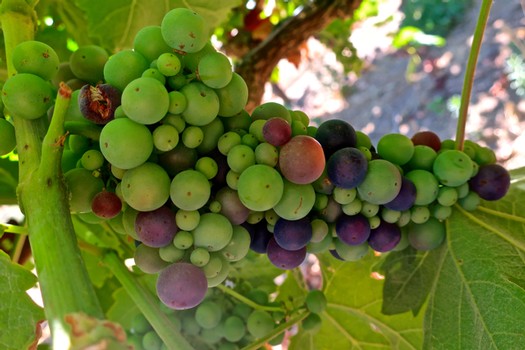 When is the last time you've had a darned good rosé made from Zinfandel? Not a typically tutti-fruity White Zinfandel, mind you. But rather, a bone-dry, full and fleshy, reddish pink rosé that is just as deep and meaty as it is bouncy and opulent with watermelon/black cherry/blueberryish fruit, tinged with a sprinkle of cinnamon/spice.
Chances are, you haven't had a wine like this because, for some reason, Zinfandel specialists (even in Lodi) seem to be extremely reluctant to make seriously dry pink wines from Zinfandel, even though the grape is perfectly capable of that.
And chances are, you haven't yet experienced the 2017 Mikami Vineyards Lodi Rosé ($29), grown and farmed by the same family with roots embedded deep in Lodi soil for well over 100 years...
Continue »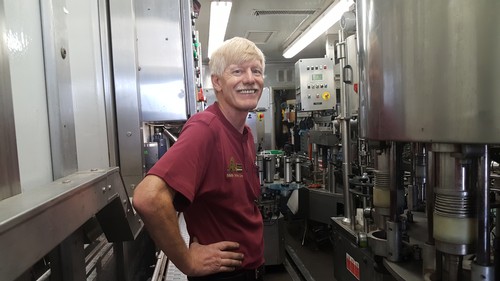 A stroke of genius led to a thriving business.
Harry Hakala has operated a mobile wine bottling company since 1978 after his mother, Eva Drummond, came up with the idea.
"She said in Germany, they actually bring the wine to the different places that own bottling equipment," Hakala said. "She said, 'Wouldn't it be easier to bring the bottling equipment to the wine?'"
Thus, Mobile Wine Line in Lodi was born.
Continue »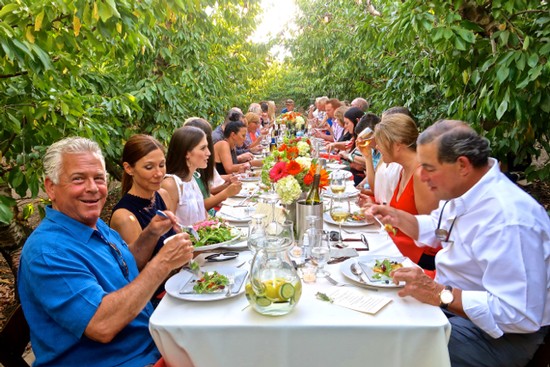 "Welcome to our family's first 'Evening In the Orchard!'" exclaimed Drew Rotner, co-owner of R&G Family Farms, to a table of 24 Lodi wine and food lovers set in the shade of 29-year-old Bing cherry trees.
For the event, the Rotner and Gotelli families collaborated with three extraordinarily talented chefs with Lodi backgrounds, now working as independent contractors in the modern day tradition known as "pop-up restaurants." Pop-ups are more like restaurants with no walls: Chefs put together gourmet meals, usually very adventurous multi-course affairs, and invite "friends" to sit down and enjoy. For a set fee, of course. It can take place in the rented space of a warehouse, an old Victorian, a penthouse or professional catering kitchen; or maybe in someone's backyard, the middle of a desert or top of a remote, forested hill. Or in this case, this past Saturday (July 7, 2018), the pop-up happened in the middle of a Lodi Bing cherry orchard planted in 1989 by Gotelli family...
Continue »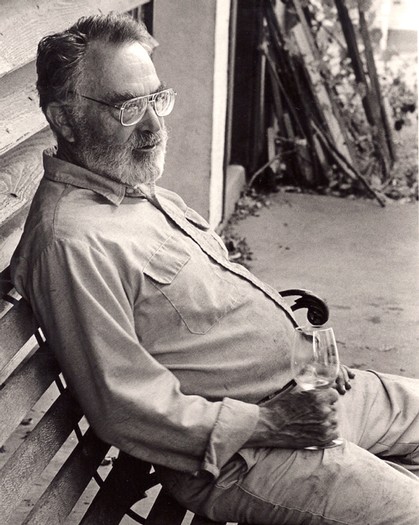 Since opening their tasting room doors just this past Thanksgiving weekend (2017), Paskett Vineyards & Winery's reputation as an artisanal estate has grown steadily.
This past June 30, 2018, about 45 friends, family and winery club members came together to taste Paskett's latest summer releases, under the shade of stately trees that (once upon a time) were part of the historic Langford Colony – a 320-acre showcase ranch farmed by Benjamin F. Langford, known as the "Father of the California State Senate," where he served between 1879 and 1900...
Continue »