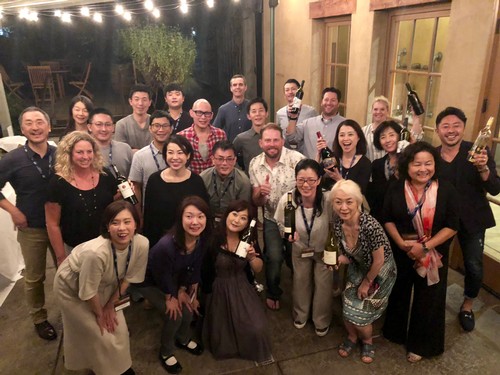 Hiro Tejima is a wine professional new to his job as Japan Director with the California Wine Institute after working many years in the Australian wine industry.
Tejima, who is based in Sydney, Australia, recently brought a group of 20 acclaimed Japanese wine professionals to Lodi. The contingent included sommeliers, wine educators, restaurateurs, media and representatives from the top 10 most successful restaurants in the 2018 California Wines by the Glass Program.
Continue »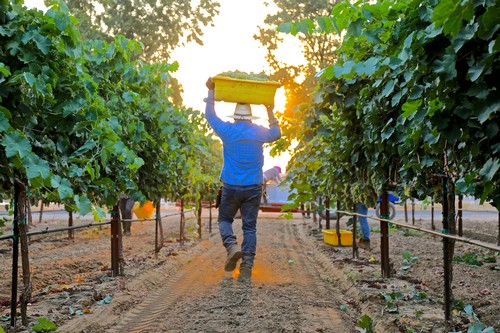 Lodi transforms during harvest.
The area takes on a different look and feel.
Earthy aromas waft as workers tend the vineyards, and pick-ups line roads in clusters here and there where the action is taking place. Tractors amble on two-lane byways, creating a line of trailing passenger cars waiting for the chance to pass.
Much of the picking takes place at night when the air is cool. Harvesters, flood lights glaring, appear like UFOs from a scene in "War of the Worlds," assembling to stage a sneak attack. In the morning's wee hours, the streets generally are void of traffic but for big rigs hauling gondolas with their blinkers flashing. And an infectious, grapey fermented aroma emanates from the wineries.
Continue »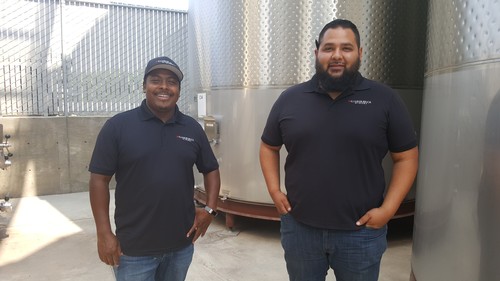 Joseph Smith and Chris Rivera are the winemaking team at Lodi's renowned Klinker Brick Winery.
Smith hails from the Caribbean nation of Belize, while Rivera's parents immigrated to the U.S. from Michoacán, Mexico.
Smith has been Klinker Brick's winemaker nearly 10 years, and Rivera has been his understudy the past four years. Together, their passion and talent have helped Klinker Brick experience phenomenal growth behind a diverse lineup of premium artisan wines. Not only is Klinker Brick Winery a favorite destination for visitors to Lodi, their wines are distributed and enjoyed throughout the United States and overseas.
Continue »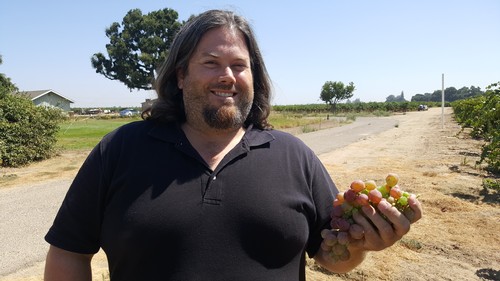 Scott McKenzie is a winegrape grower, husband and father.
And he's a curator of his family's history.
Stepping onto the McKenzie's property in Acampo is a step back in time. Barns, stables, sheds, tractors, trucks, farming implements, picking boxes, a crank telephone and volumes of photos and records detail a proud family farming history that dates to 1895. Pictures of a bygone era stand on book shelves and night stands and hang from the walls inside the home his great grandparents built, where Woodbridge Road dead ends east of Dustin Road.
"There's just a lot of history that people don't know," McKenzie said. "I'd like to get it out there before it's all forgotten."
Continue »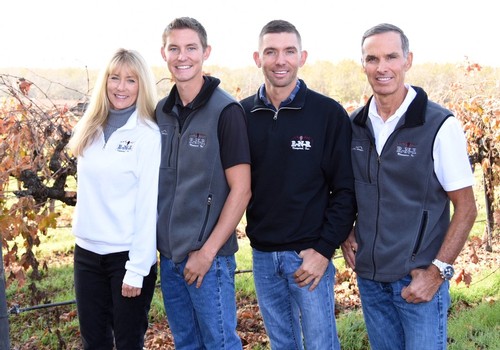 Rhonda and Russell Machado hoped the day would come when their sons, Matthew and Colton, entered the family farming business.
Matthew loved being on the farm when he was a child. He drove a tractor before he could drive a car. It wasn't a surprise when he joined his parents' company, R-N-R Vineyard Management, after graduating from the University of California, Davis. Colton, on the other hand, was interested in sports more than farming. But in time, he became passionate about working the land and joined R-N-R after earning a degree from the University of California, Santa Barbara.
Now, Rhonda and Russell have their two sons working beside them every day, and they couldn't be happier.
Continue »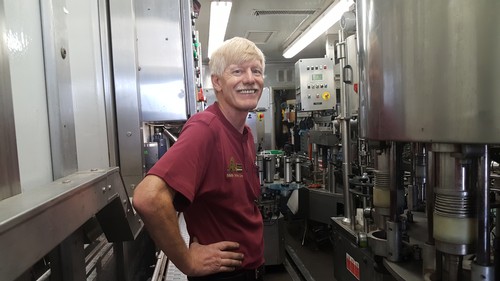 A stroke of genius led to a thriving business.
Harry Hakala has operated a mobile wine bottling company since 1978 after his mother, Eva Drummond, came up with the idea.
"She said in Germany, they actually bring the wine to the different places that own bottling equipment," Hakala said. "She said, 'Wouldn't it be easier to bring the bottling equipment to the wine?'"
Thus, Mobile Wine Line in Lodi was born.
Continue »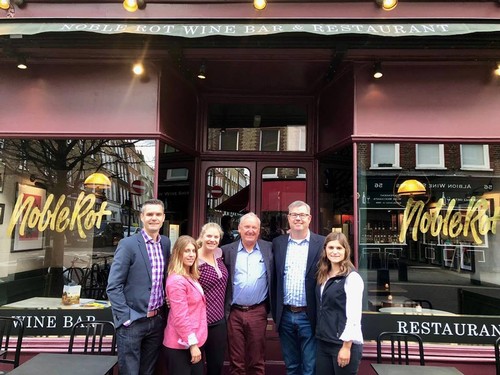 Lodi vintners are taking to the road never like before, spreading the word about the quality and variety of winegrapes and wines originating from the Lodi American Viticultural Area.
Continue »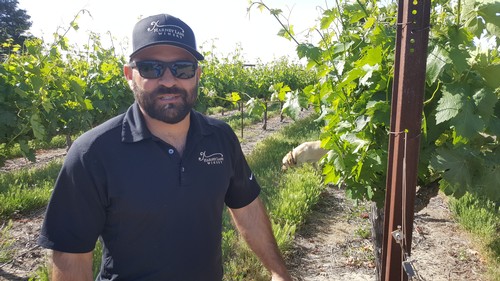 They laugh about it now.
But if Kyle Lerner's first encounter with Luis Reyes was made into a motion picture, the title might be "The Man in the Red Hoodie."
The opening scene would find Lerner watching a lone figure wearing a red, hooded sweatshirt, leaning up against a stake in a newly planted Primitivo vineyard. There was much work to do and this guy Lerner had hired as part of a crew to pull leaves and drive stakes into the ground wasn't doing anything.
"So, I call my foreman and supervisor at the time and said, 'David, who's the guy in the red hoodie?'" said Lerner, who owns Mettler & Son, the farming side of Harney Lane Winery in Lodi. "'What the heck's going on? This guy's lazy.'"
Continue »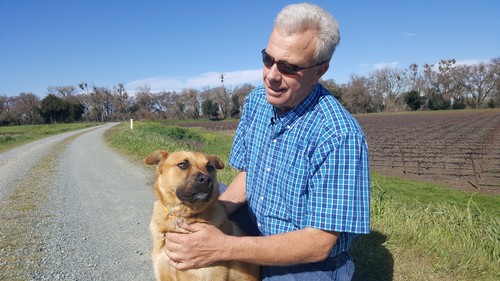 Lodi proudly proclaims to be the Zinfandel capital of the world.
And rightly so.
The Lodi American Viticultural Area is responsible for producing roughly 40 percent of California's premium Zinfandel.
People in Lodi show their Zinfandel pride in several ways.
Pets, license plates, the city's largest annual wine festival and even a local restaurant are named in honor of a winegrape that has been part of the fabric of Lodi for more than 100 years.
Continue »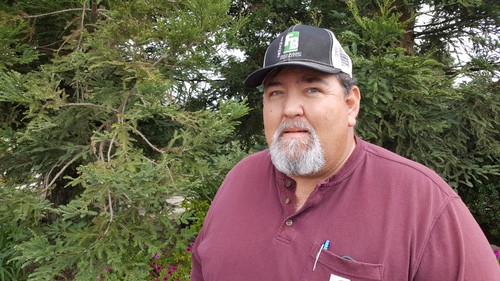 John Anagnos was serving tri-tap sandwiches with all the trimmings for a hungry gathering at an outdoor luncheon.
He was struggling with a slicer and not at all happy about it, when he heard his name called. Some of those around him began offering their congratulations. Anagnos was puzzled for a moment before he realized that he had been named the 2017 Agribusiness Person of the Year by the Lodi Chamber of Commerce.
Continue »