Letters from Lodi
An insightful and objective look at viticulture and winemaking from the Lodi
Appellation and the growers and vintners behind these crafts. Told from the
perspective of multi-award winning wine journalist, Randy Caparoso.
April 17, 2018 |
John Anagnos has grown winegrapes and long-lasting relationships in Lodi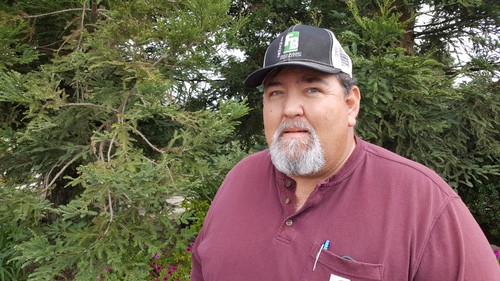 John Anagnos was serving tri-tap sandwiches with all the trimmings for a hungry gathering at an outdoor luncheon.
He was struggling with a slicer and not at all happy about it, when he heard his name called. Some of those around him began offering their congratulations. Anagnos was puzzled for a moment before he realized that he had been named the 2017 Agribusiness Person of the Year by the Lodi Chamber of Commerce.
"That was a shock," the 53-year-old Lodi native said. "I took me a while to figure out what it was exactly."
Anagnos said he was taken back by the honor, which he received in February.
"I don't have a company that farms," he said. "I don't own any property."
What Anagnos does have is a passion to serve his community, which he has done diligently for decades as a tireless behind-the-scenes contributor and fundraiser. And that's why the chamber's agribusiness committee added Anagnos to a distinguished list of past recipients that includes his second cousin, Larry Mettler, who earned the honor in 1992 and for whom Anagnos has worked the past 38 years at Arbor Vineyards.
"John came to work for me when he was still in high school," said Mettler, who owns Arbor Vineyards and his family's winery, Mettler Family Vineyards in Lodi. "He learned what was going on with our operation over the years."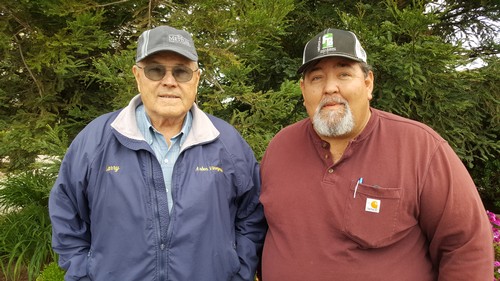 Anagnos first went to work for Mettler pruning vineyards while attending Tokay High. Since then, he has performed a litany of duties, including operating, repairing and maintaining equipment, driving haulers and tractors, providing input regarding equipment purchases, helping train new employees and setting up the spraying operation – important jobs that have helped Arbor Vineyards grow into a renowned management company with about 2,000 acres of winegrapes, much of which are certified sustainable by LODI RULES and certified organic by California Certified Organic Farmers.
But all of Anagnos' success in the fields pales in comparison to his success helping others.
For the past four years, Anagnos has spearheaded the Stomp Out Cancer fundraiser for Cancer Kids of San Joaquin County. Anagnos has enlisted the assistance of county first-responders – fire, police, sheriffs, California Highway Patrol and ambulance services – to raise money for families with children fighting cancer. Last year, the event held at the San Joaquin County Historical Society and Museum at Micke Grove Regional Park in Lodi included a grape stomp, fire truck-pull and bucket brigade and raised $53,000.
"Every dime goes to the families," Anagnos said.
The money helps cover expenses such as hotel stays, gas, food and other necessities.
The next Stomp Out Cancer fundraiser will be held in late September at Micke Grove. Though there is a charge to enter the park, admission to the event is free.
"I wanted it to be free to the public and have fun things for the kids to do," Anagnos said.
The activities for kids include a bouncy house, petting zoo, pumpkin and face painting and demonstrations by PG&E. The San Joaquin Farm Bureau, local 4-H and other civic groups also will take part and there will be plenty of food.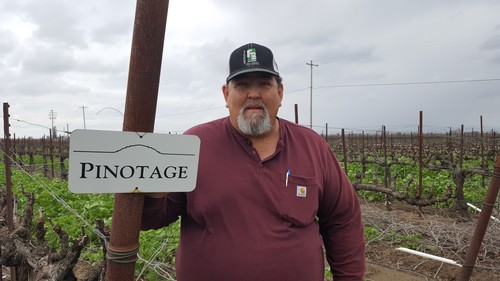 Anagnos grew up in the Lodi farming community. He was involved in the California Young Farmers Association and eventually became its president. In 1983, when he was about 20 years old, Anagnos joined the Mokelumne Fire Department in Victor, which his grandfather helped start in 1946. Anagnos retired as a volunteer engineer after almost 20 years of service. He continues to serve as an associate fireman and sits on the department's board of directors.
Anagnos has helped raise funds for the Future Farmers of America and other civic organizations. He has helped bring people together by cooking at numerous events. For the past five years, Anagnos has served on the board of the Lodi Winegrape Commission and is director of the Victor Center of the San Joaquin Farm Bureau.
Anagnos said he absorbs as much information as he can from the meetings he attends.
"I'm the kind of guy that never says, 'No,' to learning," Anagnos said. "I never admit to knowing everything. I learn every day and I enjoy going to the meetings."
Anagnos continues to work for Arbor Vineyards and the Lodi community and looks back fondly on his honor.
"After it sunk in," said Anagnos, "I thought it was pretty neat."
Comments